Backed by Edge & Node, the Graph Is Building Indexing Infrastructure for Web 3.0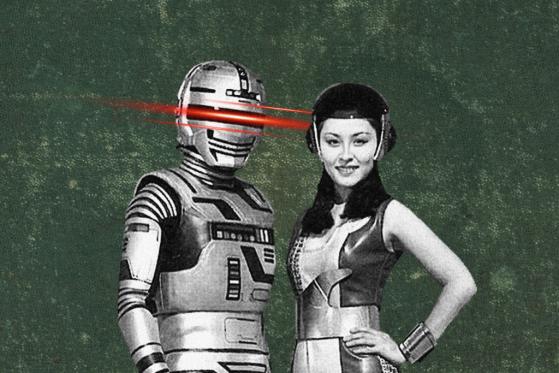 Backed by Edge & Node, the Graph Is Building Indexing Infrastructure for Web 3.0
As the end of Web 2.0 draws closer, plans are in the works to build the next version of the internet, which as you may know by now, is Web 3.0. While this will herald the transition from a centralized web internet to a decentralized alternative, it requires a great deal of combined effort from developers, down to the end-users.
The Graph protocol is one of the earliest contributors to the Web 3.0 development course that stands out among many others. The decentralized protocol promises to provide Web 3.0 with a "Google-like infrastructure," albeit exclusively for indexing purposes.
In this article, DailyCoin explores the Graph Protocol in an exclusive interview with Pranav Maheshwari, a solution engineer at Edge & Node, one of the three core developer networks who are tasked with building the decentralized protocol (others include Streaming Fast and Figment).
To begin with, the Graph protocol according to Pranav is helping every decentralized application (dApp) across the globe to function efficiently by facilitating the process by which they index their data.
In other words, by creating an infrastructure that is similar to Google (NASDAQ:), the Graph Protocol wants to help dApps get indexed on the blockchain network in a decentralized fashion.
"You can say what Google does to the Web 2 world, which is a centralized world, as the Graph does to the Web 3 world,"
Pranav said.
How does Google compare to the Graph protocol? According to Pranav, Google, a centralized company, indexes hosted application's data in a single cloud storage facility. Unfortunately, owing to the nature of decentralized applications, which are based on blockchain, indexing data for every dApp becomes virtually impossible.
"When we come from the Web 2 world to the Web 3 world, where essentially everything is decentralized, you need to index everything. You need to get everything inside the blockchain in a decentralized fashion, same as getting everything outside the blockchain.
However, achieving this is only possible when you make use of a decentralized Web 3 stack, which is exactly what the Graph protocol is all about,"
Pranav explained.
Pranav further explained that in order to extract data from different storage blocks on a blockchain system, an end-user will either have to "transverse everything" or make use of the Graph protocol to do the extraction.
Technically, the Graph protocol listens to several blockchains, stores the exact data that is required, and then forwards it in a decentralized version via its proprietary GraphQL, which is then accessible as an OpenAPI that can be served to various dApps.
Essentially, this means that the Graph Protocol will help build the infrastructure that enables other projects to develop on top of it. For instance, other initiatives such as NFT solutions, marketplaces, and decentralized exchanges (DEX) that are now widely accepted today can leverage the Graph protocol indexing solution.
"The Graph Protocol Is Essential for Web 3"
The Graph Protocol, according to Pranav, is an essential component of the Web 3 infrastructure. Notably, the protocol is used by any decentralized application for the purpose of studying and storing whatever relevant information that is being provided by users on-chain.
This is also to say that a developer can easily filter and access any piece of information that may be required to build a blockchain initiative using the Graph protocol, which like Google, crawls and tracks every data present on any blockchain facility it interfaces with.
In giving examples of the practical usage of the Graph Protocol, Pranav made reference to a situation when a developer is building a DeFi application.
Apparently, to build a DeFi app, there is a need to have an analytics page that displays whatever on-chain app analytics, as well as on-chain activities that are being executed by the user. To achieve this, a protocol like Graph is required:
"If you have an NFT marketplace for instance, you need to use The Graph to actually monitor or see whatever on-chain NFT transaction as well as other activities that are happening. Also, you need the Graph Protocol if you are having a Metaverse like Decentraland, as it can be used to facilitate trade and see all the on-chain data and put them to the user,"
Pranav noted.
The Graph Is Working to Index non-EVM Chains
Primarily, the Graph Protocol is built to decentralize the process of querying and indexing data, given the surge in the application of blockchain technology. This is also to say that the protocol's end goal is to have every decentralized application that exists, or which uses a centralized indexer, use the Graph protocol on the Graph network.
That said, the Graph protocol intends to extend its indexing capabilities to other blockchain networks beyond those that employ Virtual Machine (or that are EVM-compatible). This also implies that the protocol must find a way to optimize its indexing process, so as to accommodate the likes of and Matic, which support a much faster block time.
Ultimately, the long-term goal of the Graph protocol is to become the Google of blockchain by the time everything moves to the Web 3.0 infrastructure.
On The Flipside
Making people understand the importance of Web 3.0 and decentralization is a challenge, as is getting people with little or no technical knowledge to understand how the Graph Protocol works.
Moving applications from a free hosted service into paid service is also a bit of a difficulty given that there is a need to pay in order to probe a query on the Graph Protocol.
Why You Should Care?
The end of the Web 2.0 era is rapidly approaching, and a platform like the Graph Protocol will be required sooner rather than later to manage data present on the decentralized web in an orderly manner. A Web 3.0 without a Google-like protocol, on the other hand, will be catastrophic, especially for end-users.
Watch the full interview here:
EMAIL NEWSLETTER
Join to get the flipside of crypto
Upgrade your inbox and get our DailyCoin editors' picks 1x a week delivered straight to your inbox.
[contact-form-7]
You can always unsubscribe with just 1 click.
Poloniex rolled back support for stablecoins on Binance Smart Chain (BNB Chain)
Crypto exchange Poloniex (one of the key investors of which is the creator of the ecosystem TRON Justin Sun) stopped supporting stablecoins on Binance Smart Chain (today – BNB Chain). Poloniex tech support announced this in a tweet.
Tech support later deleted the tweet, but it is still viewable on the websites that linked to it. When trying to open an announcement about the termination of support for Binance Smart Chain stablecoin, the exchange's website takes you to an authorization form.
According to the saved copy of the announcement, the exchange stopped supporting USDT, USDC, TUSD and BUSD based on the BEP20 protocol back on November 24. However, support for other BNB Chain-based tokens remained in place.
The exchange said that it stops not only deposits but also withdrawals of stablecoins on BEP20, but is ready to convert assets to their counterpart on other networks: Ethereum (ERC20) or TRON (TRC20). It is not clear what exactly caused the change. At the same time, Poloniex representatives on Telegram ignore users' questions about the reasons for stablecoin support stopping on BEP20, but note that users can still deposit tokens on BEP20.
Earlier, we reported that MakerDAO will exclude renBTC from DAI stablecoin reserves due to the drop in renBTC price.
Binance Launches Proof-of-Reserves System
Binance has released a Proof-of-Reserves system based on Merkle Tree, an algorithm for verifying crypto exchange reserves. The Proof-of-Reserves system proves that the company holds user funds in full. When a user deposits one bitcoin, the exchange's reserves increase by one bitcoin in real time, proving the transparency of balances and the safety of funds.
The first version of Proof-of-Reserves is available for bitcoin (BTC). Similar functionality will soon be available for ETH, USDT, USDC, BUSD and BNB. Binance will also bring in an independent third-party auditor to verify the data.
"Given recent events, it is clear that the community will demand more from crypto exchanges than what is currently required of traditional financial institutions. That's why we are excited to provide our users with this newest feature to verify crypto exchange reserves," said Binance CEO Changpeng Zhao.
He added that Binance's community is larger than that of any other crypto exchange. Therefore, it will take several weeks to get data for most assets.
"We are working to get the next update out as quickly as possible. As much as possible to meet community expectations," Zhao noted.
Right now, users can check funds in two ways: through the Binance website or by copying the source code into a Python application and cross-referencing.
Also, the ZK-SNARK tool will soon be introduced, providing privacy and simplicity for confirming reserves. The service will help audit users' balances and confirm that they have assets to cover collateral.
Earlier, we reported that New York City restricted the cryptocurrency mining business.
Polkadot offers money for fighting crypto fraudsters
Blockchain project Polkadot has launched Anti-Scam Bounty, an anti-crypto fraudsters program to improve the security of its ecosystem. As part of the new program, Polkadot will pay users cash rewards for helping them fight crypto fraudsters.
Users are required to find fraudulent websites, fake social media profiles and phishing apps that masquerade as Polkadot. They also need to protect Discord servers from hacker attacks. The tasks include creating training materials for users, as well as developing a special Anti-Scam toolbar to protect against fraud in the company's ecosystem.
"Decentralizing anti-cryptocurrency scammer list efforts and moving them online is no easy task, mainly because most of the anti-scamming happens in Web2," Polkadot said in a statement.
Each task is overseen by members of the Polkadot community. They will interact with implementers and suggest their own initiatives to better achieve results. Users will receive USD Coin (USDC) awards for helping to fight fraud. The program is now run by three mentors from the Polkadot community and two employees from the Web3 Foundation.
"The threat to Polkadot's brand development is real, but that's not our only concern. We don't want Polkadot to be a free ecosystem. We want it to be a secure ecosystem where users don't have to constantly worry about getting caught and scammers should think twice before casting their nets," Polkadot said.
Polkadot concluded by reaching out to scammers, promising that they will have a tough time in the ecosystem.
"So pack your bags and go for it. Or better yet, get a job and stop stealing from people!" the authors of the release concluded.
We previously reported on why the collapse of FTX won't kill the crypto industry.