Blockchain and Medicine: Aimedis Launches First Medicine NFT
There is an enormous amount of medical data out there, but the healthcare industry remains flawed, and its data is difficult to use for research purposes due to its overall poor quality and lack of transparency. Obtaining accurate, reliable data can improve medicine and therefore people's everyday lives on a global basis. Blockchain technology could be the best solution for these data-related issues within the industry.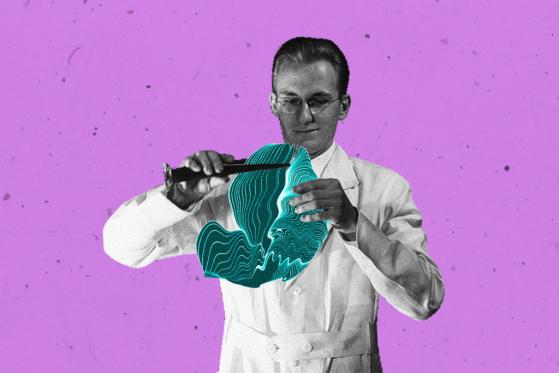 Blockchain and Medicine: Aimedis Launches First Medicine NFT
There is an enormous amount of medical data out there, but the healthcare industry remains flawed, and its data is difficult to use for research purposes due to its overall poor quality and lack of transparency. Obtaining accurate, reliable data can improve medicine and therefore people's everyday lives on a global basis. Blockchain technology could be the best solution for these data-related issues within the industry.
Aimedis, founded in 2020, is a blockchain-based platform that offers various affordable and effective health services, including teleconsulting, appointment management, getting prescriptions, medical records, connecting to tracking devices, and more.
The platform itself is active in almost every continent, with a large number of patients already onboarded, and a goal of reaching 1 million patients by the end of 2022.
Aimedis is launching the first scientific and medical NFT marketplace in November, starting with a cancer trial.
The founders of Aimedis, Ben J.O. El Idrissi and Michael J. Kaldasch, are doctors who have worked in medicine and pharmaceuticals for over ten years. During an exclusive interview, Kaldasch told DailyCoin about the flaws of the pharmaceutical industry, and how, with the help of blockchain technology, Aimedis seeks to improve research and data quality in the healthcare industry.
The Need to Improve the Traditional Pharmaceutical Industry
The old ways that pharmaceutical trial studies work consumes a lot of time and money. The pharmaceutical industry spends billions of dollars to perform trials, of which around 90% fail. There is a lot of data in the medical industry, with dummy data used in trials too. Nevertheless, sometimes drugs work out well and are verified after successful trials with inaccurate data.
"We've been working in the pharmaceutical industry for quite some time and we know well the insights of it. I was a drug safety officer for some time, and I did some trials for large pharmaceutical companies. I had to deal with problematic data, and I saw the process of how the data is used and generated.
In some instances, there were a lot of paper sheets with hard-to-read or accidentally deleted information. Even when you take a look at electronic documents, you still don't know what has been changed, and whether the data is real and genuine,"
Kaldasch explained.
Often, especially in developing countries, people are exploited for their data, and participate in pharmaceutical trials without even knowing as much. Due to this, some people and corporations make good money gathering data, while patients are completely left out.
Blockchain Can Bring High Quality Data to the Medical Industry
With the NFT marketplace, Aimedis is seeking to change the system completely. Hospitals, researchers, health care providers, and doctors will be able to generate NFTs and put anonymized data into them, sign the data, and then sell it to the pharmaceutical industry, researchers, and AI companies. This is important because, even with artificial intelligence, if the data is incorrect and of poor quality, the advanced technology being utilized will be rendered useless.
Kaldasch explained that the platform works in such a way that no one would have any access to patients' information. Patients would have to actively opt in to their data being used or stored into NFTs. There will also be a dashboard, which will provide information about the trial. Depending on the data required, individuals can choose to participate, though they will not be able to upload data by themselves. Participants will always have to go through healthcare professionals to avoid generating dummy, or false medical data for the sake of earning money. Only medical professionals can upload data (in the form of an NFT) from patients that decide to participate while staying anonymous.
"Another important fact is that we finance the trials that we do while we are selling the NFTs. So this makes us independent from the pharmaceutical industry. Imagine you have a drug that is examined. Normally, the pharmaceutical company that produces the drug finances the trial, which can be problematic,"
the Aimedis CEO said.
Aimedis also wants to help the pharmaceutical industry to avoid the issue of false data. That way companies can save a lot of time and money, because every NFT bought has a certain structure, and a certain type of data. They can thus rely on them to buy an NFT, and thereby gain access to valuable data.
When someone asks about the price of medical data from patients with cancer or heart conditions, it's impossible to give an accurate quote, because for each trial there are separate prices. It all depends on how much effort and how much money was put into the generation of patient groups and the study's design. With NFTs, it will become possible to provide a price tag, after some time.
"We also have the opportunity to start trials and examinations regarding orphan diseases, where the pharmaceutical company is not so active because there are not many people suffering from such illnesses,"
Kaldasch underlined.
Since the pharmaceutical industry must earn money from what they do, producing certain drugs and looking for cures for rare diseases isn't profitable, due to the low number of people who would buy the drug.
The AIMx Token and the New Project
The AIMx token is part of the NFT marketplace. People who mint or buy the token receive a discount when they use it. This is an intrinsic aspect to motivate the use of the token inside the NFT marketplace system. AIMx has several functionalities: payment, utility, governance, DeFi, and is even a social token.
The social component will come into play next year with a social medical platform where patients can interact with each other, and self-help groups can be created. Healthcare professionals will always ensure that the information produced is valid prior to its use. Governance in Aimedis will be done by token holders, who can decide on the happenings within the social medical channels, as well as the functionalities of the internal system.
On The Flipside
For blockchain to be fully effective in the healthcare industry, the technology has to be combined with other systems, and have enough participants in medical trials.
Technological transitions will take time to be fully implemented within the industry.
Why You Should Care?
There is global demand for improvements to medical data and transparency in the pharmaceutical industry. Blockchain can be revolutionary in the medical industry, as it can inherently help to provide clarity to medical records, offer tools for medical specialists, and connect research companies with hospitals and patients across the globe.
EMAIL NEWSLETTER
Join to get the flipside of crypto
Upgrade your inbox and get our DailyCoin editors' picks 1x a week delivered straight to your inbox.
[contact-form-7]
You can always unsubscribe with just 1 click.
Is stablecoin a security? Crypto Investors get rid of stablecoins: USDT suffered the most
The market capitalization of the leading stablecoins has dropped significantly after the FTX crash. Let's find out what this means for the market and whether it's worth following the example of other investors and going into fiat. Is stablecoin a security?
The drama surrounding FTX seriously undermined investors' confidence in centralized exchanges and forced them to get rid of stablecoins en masse. USDT suffered the most: according to CoinMarketCap, its supply has fallen from $67 billion to $65 billion in the last two weeks.
Because of concerns about Tether and stablecoin security reserves, users are redeeming USDT or converting it to USDC. A similar situation was observed after the collapse of Terra Luna – then within two weeks the market capitalization of the asset fell by $10 billion.
However, CTO Paolo Ardoino says that Tether was not affected by the FTX crash and users have nothing to worry about.
BUSD and DAI were also hit
USDT is not the only stable coin affected by the FTX story. For example, the circulating supply of BUSD fell from $23 billion to $22.5 billion, and DAI fell from $5.7 billion to $5.2 billion.
On the contrary, the capitalization of USDC and Pax Dollar steel blockers increased. Over the past two weeks, USDC's supply reached $44.7 billion.
The cryptocommunity is actively discussing this on Twitter and speculating about the reasons for this growth. Some believe it may be due to USDC's profitability and the influx of former USDT holders into the asset.
FTX collapse undermined investor confidence
The fall of the Sam Bankman-Fried empire has undermined user confidence in the cryptocurrency and led to a massive collapse in prices.
But market participants also fear that other platforms will follow FTX's lead. So it's no surprise that many retail investors are choosing to hold their own assets rather than hold them on centralized exchanges.
Previously, we reported that Poloniex curtailed support for stablecoins on the BNB Chain.
U.S. authorities launch investigation into Genesis investing system
The Securities Commission of Alabama launched an investigation into the Genesis investing system. This edition of Barron's, citing the head of the regulator, Joseph Borg.
Borg refused to elaborate on what exactly Genesis is suspected of. The newspaper said the Alabama regulator as well as agencies in several other states were investigating whether Genesis had encouraged U.S. citizens to invest in securities.
Which other regulators are in question is unclear. Borg himself has not directly stated the investigation against Genesis. Instead, he said that "if a firm serving institutional investors fails, retail depositors will be affected [as well]."
Is Genesis investing legitimate?
Genesis Global Trading has hired consultants from investment bank Moelis & Company to consider options for restructuring the business, including bankruptcy. As The New York Times has learned, the broker has not yet made any final decision and still hopes to avoid bankruptcy.
It is worth noting that Moelis & Company consultants also tried to save the bankrupt broker Voyager Digital. A Genesis spokesperson said in a media comment that the firm is still trying to find a way to resolve the issue without declaring bankruptcy.
Genesis' problems have already affected the firm's partners. The credit division of cryptocurrency exchange Gemeni is known to have frozen the withdrawal of client assets, citing Genesis' difficulties. The exchange later said it was working on a solution, but did not provide details.
We previously reported that Binance is launching a reserve-proof system.
How the SEC is trying to create conditions for money control bitcoin. What could it lead to?
When CME Group launched the first bitcoin futures contract in 2017, Chairman Emeritus Leo Melamed said he would "tame" the major cryptocurrency. The SEC has since approved several ETFs. But as exchanges increased their supply of BTC, the community began to have questions about market manipulation. Today, it's about money control bitcoin.
Banks want to control bitcoin. Can banks control bitcoin?
Manipulating bitcoin with ETFs will lower its price in the short term, but will help accelerate the mass adoption of the cryptocurrency by traditional market participants.
The SEC approved the first bitcoin ETF in October 2021. The ProShares Bitcoin Strategy exchange-traded fund appeared on the New York Stock Exchange on Oct. 19, a day when the fund's shares traded nearly $1 billion.
The Bitcoin ETF is not suitable for retail investors because it gives institutional investors an advantage. A bitcoin futures ETF has "the potential for price suppression and greater volatility due to the dominance of futures." BTC futures will appreciate relative to the spot price because of positions opened by hedge funds.
The gold standard. Who controls cryptocurrency?
It's a common belief in the gold market that ETFs are currently outpacing prices. The same practice seems to have been adapted for the bitcoin market as well. CME Group claims that bitcoin ETFs will help investors "benefit from efficient price discovery in transparent futures markets."
"Paper" bitcoin may change the minds of crypto skeptics
Bitcoin's core value comes from two factors. First, BTC is truly decentralized. Second, its maximum supply is 21 million coins. However, bitcoin ETFs increase the supply of BTC by selling "paper" assets and thus affect the value of the cryptocurrency.
The threat of decentralization
Bitcoin futures ETFs can accelerate mass adoption. However, their existence runs counter to the decentralization ethic advocated by the BTC. There is concern that the BTC could be "hijacked" by hedge funds and big banks, which could end up manipulating the price.
We previously reported that Polkadot is offering money to fight cryptocurrencies.