Half of Users Providing Liquidity on Uniswap V3 Are Suffering Negative Returns, New Study Finds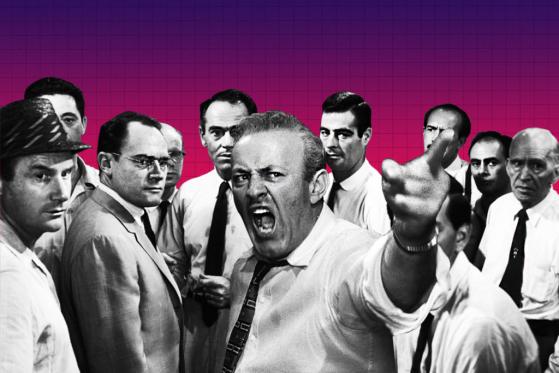 Half of Users Providing Liquidity on Uniswap V3 Are Suffering Negative Returns, New Study Finds
Highlights:
An analysis of impermanent loss in V3 found that approximately half of users providing liquidity to the protocol are losing money when compared to HODLing.
While Uniswap V3 generates the highest trading fees of any DeFi protocol, impermanent loss dominated the fee income in over 80% of the pools analyzed.
Uniswap pools included in the analysis generated $199m in trading fees and incurred $260m in impermanent loss, leaving a net loss of over $60m and 49.5% of LPs with negative returns.
The percentage of users suffering negative returns was as high as 70% in certain pools; the proportions of users suffering losses in key pools include MATIC/ETH (51%), COMP/ETH (59%), USDC/ETH (62%), COMP/ETH (59%) and (74%).
The study also found no statistical evidence that users who adjust their positions more frequently performed better than users who don't, calling into question the widely held belief that "active" LPs outperform "passive" LPs in Uniswap V3.
To the contrary, the study found that beyond the 1 hour horizon LPs who staked for longer periods on average lost less than those who were staking only for short periods.
Automated Market Makers (AMMs) have evolved into the cornerstone of decentralized finance. Users have staked over $30 billion in AMMs across every major blockchain, generating billions in trading fee revenue per year. However, the financial risks associated with AMMs remain poorly understood. Often overlooked is the cost of providing liquidity, known as impermanent loss.
A new study peels back the curtain on liquidity provider profits in AMMs today. Analysis of 17,000+ wallets providing liquidity in Uniswap V3 reveals that roughly half of users are suffering negative returns on their staked capital due to impermanent loss.
While Uniswap V3 generates the highest trading fees of any DeFi protocol, impermanent loss entirely wiped out fee income in over 80% of the pools analyzed.
Only 3 of the 17 pools analyzed earned fees that exceeded the impermanent loss.
Seventeen pools were analyzed in the study, accounting for 43% of Uniswap V3's TVL. Pools were chosen by size (pools with less than $10m TVL were excluded), data availability and token composition (like-kind and stable-to-stable pools like renBTC/WBTC and USDC/DAI were excluded).
Analyzed pools generated an impressive $108.5b in trading volume and $199m in fee income from May 5th to September 20th, 2021. However, during the same period, the pools incurred over $260m in impermanent loss, leaving 49.5% of LPs with negative returns.
In certain pools, the percentage of users suffering negative returns was as high as 55-70%, including MATIC/ETH (51%), COMP/ETH (59%), USDC/ETH (62%), COMP/ETH (59%) and MKR/ETH (74%).
On the right, the percentage of wallets in each of the analyzed pools earning money (green) vs. losing money (red). On the left, the mean returns of losers (red) and winners (green).
After finding that the average Uniswap V3 liquidity provider underperforms a basic buy and hold strategy, researchers sought to understand whether certain groups consistently outperform others. In particular, the study examined whether "active" users who adjust their positions more frequently performed better than "passive" users who don't.
To do so, the duration of pool positions was compared to the profits earned for their LPs. The assumption was that, on average, shorter-term positions likely belong to more active LPs. Those who go into the market and leave it shortly thereafter are likely to be implementing a premeditated strategy and can be considered more sophisticated, or at least more active, than those who stay longer. By analyzing the profitability of positions by duration, researchers sought to test the hypothesis that active LPs perform better. However, no correlation could be found between shorter-term positions and higher profits. Across all groups, impermanent loss outpaced fees earned, calling into question the widely held belief that active LPs outperform passive ones.
IL vs. fees measured by position duration.
The only group that consistently made money when compared to simply HODLing were just-in-time or "JIT" liquidity providers who provide liquidity for a single block to absorb fees from upcoming trades, then instantly remove their position. This liquidity was provided intra-block and it did not cause any meaningful IL, leaving 100% of the fees as profit. All other segments have an IL/fees ratio that is greater than 1, indicating a net loss of value. The upper bound on this ratio was as high as 1.8, meaning that liquidity providers incurred $180 in IL for every $100 worth of fees, leaving a net loss of $80.
"Our core finding is that overall, and for almost all analyzed pools, impermanent loss surpasses the fees earned during this period,"
the study's authors concluded.
"Importantly, this conclusion appears broadly applicable; we have collected evidence that suggests both inexperienced retail users and sophisticated professionals struggle to turn a profit under this model."
Learn more about impermanent loss.
EMAIL NEWSLETTER
Join to get the flipside of crypto
Upgrade your inbox and get our DailyCoin editors' picks 1x a week delivered straight to your inbox.
[contact-form-7]
You can always unsubscribe with just 1 click.
Is stablecoin a security? Crypto Investors get rid of stablecoins: USDT suffered the most
The market capitalization of the leading stablecoins has dropped significantly after the FTX crash. Let's find out what this means for the market and whether it's worth following the example of other investors and going into fiat. Is stablecoin a security?
The drama surrounding FTX seriously undermined investors' confidence in centralized exchanges and forced them to get rid of stablecoins en masse. USDT suffered the most: according to CoinMarketCap, its supply has fallen from $67 billion to $65 billion in the last two weeks.
Because of concerns about Tether and stablecoin security reserves, users are redeeming USDT or converting it to USDC. A similar situation was observed after the collapse of Terra Luna – then within two weeks the market capitalization of the asset fell by $10 billion.
However, CTO Paolo Ardoino says that Tether was not affected by the FTX crash and users have nothing to worry about.
BUSD and DAI were also hit
USDT is not the only stable coin affected by the FTX story. For example, the circulating supply of BUSD fell from $23 billion to $22.5 billion, and DAI fell from $5.7 billion to $5.2 billion.
On the contrary, the capitalization of USDC and Pax Dollar steel blockers increased. Over the past two weeks, USDC's supply reached $44.7 billion.
The cryptocommunity is actively discussing this on Twitter and speculating about the reasons for this growth. Some believe it may be due to USDC's profitability and the influx of former USDT holders into the asset.
FTX collapse undermined investor confidence
The fall of the Sam Bankman-Fried empire has undermined user confidence in the cryptocurrency and led to a massive collapse in prices.
But market participants also fear that other platforms will follow FTX's lead. So it's no surprise that many retail investors are choosing to hold their own assets rather than hold them on centralized exchanges.
Previously, we reported that Poloniex curtailed support for stablecoins on the BNB Chain.
U.S. authorities launch investigation into Genesis investing system
The Securities Commission of Alabama launched an investigation into the Genesis investing system. This edition of Barron's, citing the head of the regulator, Joseph Borg.
Borg refused to elaborate on what exactly Genesis is suspected of. The newspaper said the Alabama regulator as well as agencies in several other states were investigating whether Genesis had encouraged U.S. citizens to invest in securities.
Which other regulators are in question is unclear. Borg himself has not directly stated the investigation against Genesis. Instead, he said that "if a firm serving institutional investors fails, retail depositors will be affected [as well]."
Is Genesis investing legitimate?
Genesis Global Trading has hired consultants from investment bank Moelis & Company to consider options for restructuring the business, including bankruptcy. As The New York Times has learned, the broker has not yet made any final decision and still hopes to avoid bankruptcy.
It is worth noting that Moelis & Company consultants also tried to save the bankrupt broker Voyager Digital. A Genesis spokesperson said in a media comment that the firm is still trying to find a way to resolve the issue without declaring bankruptcy.
Genesis' problems have already affected the firm's partners. The credit division of cryptocurrency exchange Gemeni is known to have frozen the withdrawal of client assets, citing Genesis' difficulties. The exchange later said it was working on a solution, but did not provide details.
We previously reported that Binance is launching a reserve-proof system.
How the SEC is trying to create conditions for money control bitcoin. What could it lead to?
When CME Group launched the first bitcoin futures contract in 2017, Chairman Emeritus Leo Melamed said he would "tame" the major cryptocurrency. The SEC has since approved several ETFs. But as exchanges increased their supply of BTC, the community began to have questions about market manipulation. Today, it's about money control bitcoin.
Banks want to control bitcoin. Can banks control bitcoin?
Manipulating bitcoin with ETFs will lower its price in the short term, but will help accelerate the mass adoption of the cryptocurrency by traditional market participants.
The SEC approved the first bitcoin ETF in October 2021. The ProShares Bitcoin Strategy exchange-traded fund appeared on the New York Stock Exchange on Oct. 19, a day when the fund's shares traded nearly $1 billion.
The Bitcoin ETF is not suitable for retail investors because it gives institutional investors an advantage. A bitcoin futures ETF has "the potential for price suppression and greater volatility due to the dominance of futures." BTC futures will appreciate relative to the spot price because of positions opened by hedge funds.
The gold standard. Who controls cryptocurrency?
It's a common belief in the gold market that ETFs are currently outpacing prices. The same practice seems to have been adapted for the bitcoin market as well. CME Group claims that bitcoin ETFs will help investors "benefit from efficient price discovery in transparent futures markets."
"Paper" bitcoin may change the minds of crypto skeptics
Bitcoin's core value comes from two factors. First, BTC is truly decentralized. Second, its maximum supply is 21 million coins. However, bitcoin ETFs increase the supply of BTC by selling "paper" assets and thus affect the value of the cryptocurrency.
The threat of decentralization
Bitcoin futures ETFs can accelerate mass adoption. However, their existence runs counter to the decentralization ethic advocated by the BTC. There is concern that the BTC could be "hijacked" by hedge funds and big banks, which could end up manipulating the price.
We previously reported that Polkadot is offering money to fight cryptocurrencies.