Nexo (NEXO): Price Updates, Recent Developments, Future Events, Community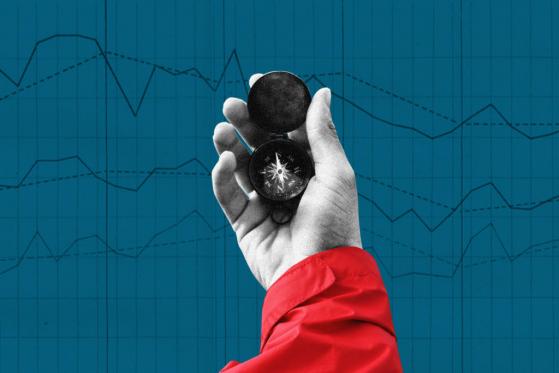 Nexo (NEXO): Price Updates, Recent Developments, Future Events, Community
Nexo is a unique lending platform that allows users to earn interest on crypto investments
Nexo has launched a Polkа-promo, allowing users to earn as much as 17% APR, with daily payments
Featuring at the Money 20/20 USA, Nexo allowed users to test the Nexo Prime brokerage suite, which is still in beta
Nexo (NEXO) remains one of the top-performing cryptos, after gaining 100% in 30 days
Cryptocurrency lending and savings platform Nexo has stood out for offering some unique services. From offering very high interest on yields and savings, Nexo allows users to get paid out daily.
Nexo currently manages assets for over 2.5 million users across 200 jurisdictions. It touts itself as the world's leading regulated digital assets institution with over $15 billion in assets under management. So, how has this mammoth lending platform performed recently?
Nexo (NEXO) Price Updates
While stole the spotlight after breaking above $66k, Nexo (NEXO) tops the performance charts for cryptocurrencies. Over the last 30 days, NEXO has gained as much as 100%.
The 30-day price chart of Nexo (NEXO). Source: Tradingview
The rally saw NEXO hit highs of $2.95. Following the rapid rally, NEXO has consolidated. Over the last 24 hours, NEXO has dropped by 2% and now trades at $2.79. Nexo is ranked as the 74th largest crypto with a market cap of $1.561 billion.
Recent Developments
Nexo has been expanding its lending and savings platform by adding support for more crypto. To support the upcoming parachain launch, Nexo launched support for (DOT), offering up to a 17% yield. Nexo began integrating Polkadot into its system as early as June.
The Polkа-promo, as dubbed by Nexo, is an instant high-yield alternative to liquidity staking. Users get up to 17% APR on DOT for holding Polkadot in their Nexo account. In addition, users get paid out daily.
Earlier in October, Nexo added support for (SOL), allowing its users to buy, swap, borrow against, and earn up to 8% interest on their SOL coins. In addition, users can now top up and withdraw their $ADA, $DOT, and $DOGE held on Nexo.
Nexo was featured at the October edition of Money 20/20 USA, the world's largest fintech show held in Las Vegas. From October 24 to 27, thousands of industry leaders, developers, and enthusiasts gathered for networking and content sharing.
Supporting the entrance of females in the growing fintech industry, the Head of Corporate Finance at Nexo, Tatiana Metodieva, joined the Money 20/20's RiseUp initiative, ​​a program that fosters gender inclusivity within the fintech industry.
Nexo has also expanded the services offered by its Mobile Wallet App. The updated Nexo Wallet App allows users to track real-time price changes of all supported assets inside the Nexo app.
In addition, users can read up-to-date news on all the crypto they hold in their portfolio without leaving the app. A new personalization feature also allows app users to arrange their dashboards with new filters to see their favorite coins first and hide other assets.
Future Events
One of the biggest events on the Nexo network is the development of its Prime Brokerage. While the Prime Brokerage suite may still be undergoing beta testing, users were given an exclusive opportunity to test drive it at the Money 20/20 USA.
The Nexo Prime brokerage suite will provide investors with a full suite of services for trading, borrowing, lending, and securely storing digital currencies. In July, Nexo announced that the suite would have Chainlink-powered audits to give its operations more transparency.
Nexo has teased the addition of a new crypto to its flagship Earn Crypto Interest suite. While there is no news on when the crypto will be listed or what the token would be, the Nexo community is hopeful that Songbirds (SGB) is the token being teased. @XrpMonk wrote:
If it's songbird you are about to be a hero to many

— Monk (@XrpMonk) October 27, 2021
On The Flipside
Regardless of the strong performance of NEXO, the token lies far behind its all-time high
In May, Nexo hit its ATH of $4.05, 31.12% better than where it trades now
Community
Nexo offers some of the best yield APRs among lending platforms. Members of the Nexo community are very vocal about the strengths of the project. Sharing his experience with Nexo, one of its users, Raju Chavda, wrote on Twitter (NYSE:):
I had around £20k spare which instead of keeping in bank, I put it in @NexoFinance fix for 3 months deposit and interest is 12% #Nexo coin! Today I received my £20k and interest earned in $Nexo is almost $1700Not bad eh ?! pic.twitter.com/Xt1kdpXRk0

— Raju Chavda (@rajuchavda1981) October 24, 2021
In addition, Nexo has built an involved community where members can share their thoughts about possible listings on the network. Among its recent listings, Nexo took a poll to find out which coin listing most pleased its users. The results were:
We recently added top ups and withdrawals for $ADA, $DOT and $DOGE.Which one were you most excited about – #Cardano, #Polkadot or #Dogecoin?

— Nexo (@NexoFinance) October 19, 2021
A community is almost never complete without some bullish members. As NEXO rallied, blockchain researcher @growing101QC wrote;
$NEXO to $3.00 soon!!!

— Blockchain & Tech (@growing101QC) October 25, 2021
Why You Should Care?
Nexo is a unique lending platform, being the first-ever provider of instant cryptocurrency-backed loans, and it intends to solve inefficiencies in the lending market. With the launch of its Nexo Prime brokerage suite, Nexo hopes to compete with the best in the industry.
EMAIL NEWSLETTER
Join to get the flipside of crypto
Upgrade your inbox and get our DailyCoin editors' picks 1x a week delivered straight to your inbox.
[contact-form-7]
You can always unsubscribe with just 1 click.
The Balance: Bitcoin bearish trend hasn't stopped Americans from investing more in cryptocurrencies
Analytical resource The Balance posted a report stating that 39% of U.S. investors have become more invested in cryptocurrencies, despite the bitcoin bearish trend. 
According to the report's author, these Americans are looking for new investment avenues to preserve their savings amid economic uncertainty.
Meanwhile, 41% of survey participants said they invested more in stocks, and about a third of them invested more in exchange-traded funds and exchange-traded index funds amid market uncertainty. Thirty-four percent of investors reported no change in their investment habits.
Slightly more than a quarter of investors surveyed admitted to investing less in assets. Nearly 20% of those surveyed admitted to investing less in cryptocurrencies this year. The report's author argues that investing in cryptocurrency in times of uncertainty is more popular among young people.
Nearly half of millennials and Generation Z investors (age 41 and younger) said they prefer cryptocurrency – as opposed to just under a third of Generation X investors and older. The online survey was conducted from June 30 to July 9, 2022, and surveyed 1,200 Americans over the age of 18 who at least partially manage their finances.
However, according to Bank Of America, the number of active cryptocurrency users is down more than 50 percent from its peak last November.
Cumberland: institutional investors give bitcoin growth predictions as high as $32,000 as early as 2022
US market maker Cumberland conducted a survey of institutional investors and found that most respondents were making bitcoin growth predictions as early as this year.
It is worth emphasizing that most of those surveyed are convinced that the crypto market will continue its decline in the near future. Analysts stress that the value of the main coin in the world of cryptocurrencies can fall to 16000 dollars. After that, Bitcoin should quickly recover the lost positions. At the end of the year, the value of BTC could reach $32,000. Cumberland experts point out that investors remain bullish. 
"Even with the current bearish trend, these results are not surprising. After all, those surveyed are trading cryptocurrencies, which means they believe in bitcoin. If they didn't have this attitude toward BTC, they would continue to trade forex," Cumberland analysts said.
Respondents do not expect any success in the stock market, despite the significant correlation between the stock and markets in recent months. According to institutional investors, the crypto market, at least in the near term, will depend significantly on the U.S. Federal Reserve's decisions on prime rates and "other Fed moves."
Cumberland analysts have previously said that the recovery of the market will be determined by the rate at which assets move from insolvent to solvent companies.
Is dogecoin a good investment? Elon Musk: Dogecoin is much faster than the Bitcoin network
Is dogecoin a good investment? The CEO of Tesla again spoke out in support of Dogecoin. He stressed that the "meme cryptocurrency" network can process significantly more transactions than the Bitcoin network.
During a conversation with a podcast host, the head of Tesla and SpaceX said that the popularization of DOGE is paying off. The coin is increasingly being used as a full-fledged means of payment. As you know, coins can be used to buy goods and pay for various services of several large companies. The most important advantage is the high speed of transactions. Usually it takes no more than a minute to process a transaction online.
"To be honest, I mostly support DOGE because this cryptocurrency has memes, dogs, the developers have a sense of humor, they don't take the project too seriously. And with all that being said, it's strange that though DOGE was invented just as a joke, the actual throughput of the Dogecoin network is much higher than Bitcoin blockchain," said Tesla's CEO.
Ilon Musk also reminded that Dogecoin's inflation model allows it to issue 5 billion coins annually, while Bitcoin's number is limited to 21 million. And this makes DOGE much more suitable for use as a payment currency.
Recall that Tesla sold most of its bitcoin holdings amid falling cryptocurrency markets.