Nifty News: Yuga cuts staff, NFT trading volume on Mythos Chain surges and more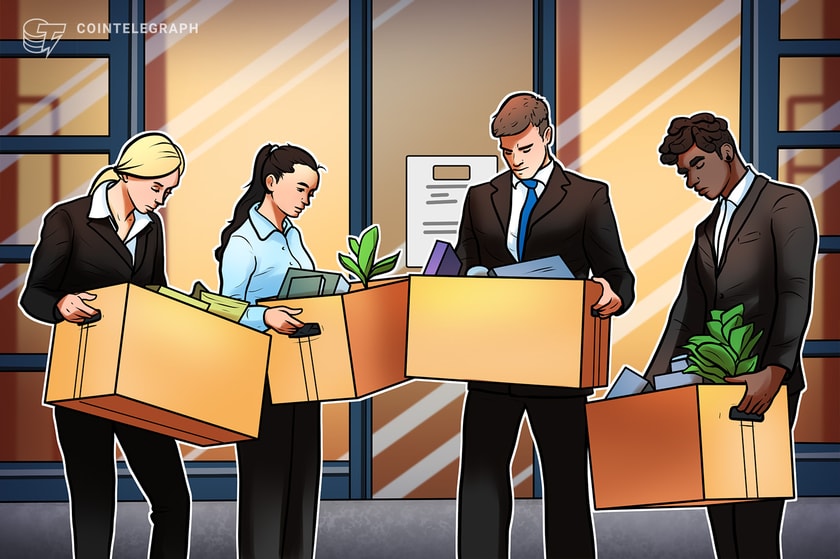 Cutbacks at Yuga Labs
Bored Ape Yacht Club creator Yuga Labs has announced a restructuring that has seen several roles "eliminated across the company."
The exact number of layoffs hasn't been specified; however, in an Oct. 6 blog post shared via X (formerly Twitter), Yuga Labs CEO Daniel Alegre suggested the firm had taken on too many projects that were ultimately distracting it from its "core priorities."
Yuga Labs is announcing a restructuring that will better focus our team on our core priorities. While certain roles have been impacted, these changes are necessary to evolve as an organization.
For more see a note written by @dalegre on our https://t.co/722YfqwaCB official blog.

— Yuga Labs (@yugalabs) October 6, 2023
"I realized very quickly that there were a number of projects that, while well-intentioned, either spread the team too thin or required execution expertise beyond our core competencies," he said, adding that:
"To create truly amazing experiences that matter to our communities and our business, we need to place our bets on fewer key initiatives and team up with complementary external partners to make these experiences happen."
Moving forward, Alegre outlined that the firm will ramp up its focus on community building, "going all-in" on its Otherside metaverse project and securing brand partnerships.
Nike's new Web3 sneaker
Nike's Web3 unit .Swoosh has unveiled its first physical sneaker line called the Air Force 1 Low Tinaj.
The sneakers contain a mixture of white and black panels and feature blue .Swoosh logos.
As per an Oct. 5 announcement on X, the sneakers will only be available to .Swoosh members who purchase and open at least one OF1 Box nonfungible token (NFT) before the Oct. 16 deadline.
Meet the newest member of the .SWOOSH family, TINAJ

Our first ever physical sneaker is here! Well…almost here. pic.twitter.com/jHNZBhqbtz

— .SWOOSH (@dotSWOOSH) October 4, 2023
The OF1 Boxes cost $120 a pop and are available on the .Swoosh website.
The catch, however, is that not everyone who opens the boxes can get their hands on these shoes. The .Swoosh team noted on X that there is only a limited supply and did not specify the exact numbers available.
Those who open OF1 Boxes that don't offer access to the Tinaj shoes are likely to receive other benefits and access to other drops down the line.
.@rothisrad https://t.co/VRltVWT3rr

— .SWOOSH (@dotSWOOSH) October 6, 2023
Mythos Chain surges past Polygon and Solana
Surging NFT trading volume on the gaming-focused Mythos Chain has seen the network surpass Polygon and Solana to become the second-largest blockchain in terms of NFT sales volume over the past 30 days.
According to data from CryptoSlam, Mythos Chain has seen $33.5 million worth of NFT sales volume over the past 30 days, marking a 20.31% increase over that time frame.
In comparison, Polygon and Solana saw $30.9 million and $27.9 million each, marking declines of 45.50% and 16.77% respectively.
Nearly all of the trading volume from Mythos Chain is coming from DMarket, an NFT marketplace that hosts NFTs from a list of games affiliated with Mythical Games, the firm behind the Mythos Chain.
One game that may be behind the surge in NFT sales is Nitro Nation World Tour, a Web3 mobile street racing game that officially launched in October. The game is backed by popular DJ Deadmau5.
Suit up & rev your engines! ️ The Nitro Nation – World Tour has officially started!

Download the game now!
Apple: https://t.co/eHp5aMqnxa

Android: https://t.co/VLXRpDRTpB pic.twitter.com/fClA0z5CST

— Nitro Nation World Tour (@NitroNationTour) October 5, 2023
Starbucks tokenizes pumpkin-spiced lattes — but why?
Starbucks has released an open-edition set of Pumpkin Spiced Latte NFTs on the Nifty Gateway marketplace.
The NFTs cost $20 apiece and are on sale from Oct. 5–9.
At the time of writing, 1,213 NFTs have been minted, suggesting Starbucks has pulled in just under $25,000 from the collection so far.
The NFTs are part of the coffee chain's Web3 loyalty rewards program, Starbucks Odyssey. The program features NFT stamps, such as the Pumpkin Spice Latte, which can be collected to earn points and specific rewards.
Other Nifty News
Hong Kong-based crypto-focused venture capital firm CMCC Global raised $100 million to support Asian blockchain startups. Dubbed the Titan Fund, it will concentrate on investments in key areas: blockchain infrastructure, consumer applications like gaming and NFTs, and financial services, including exchanges, wallets and platforms for lending and borrowing.
Related: Blockchain finance to grow into $79.3B market by 2032
PayPal made major progress toward creating its own blockchain ecosystem by filing a patent application for an NFT purchase and transfer system. The application, filed in March and published Sept. 21, describes a means of carrying out transactions with NFTs, both on- and off-chain.
Magazine: Web3 Gamer: Minecraft bans Bitcoin P2E, iPhone 15 & crypto gaming, Formula E
BTC price holds 6% gains as Bitcoin battles for 'crucial' $28K support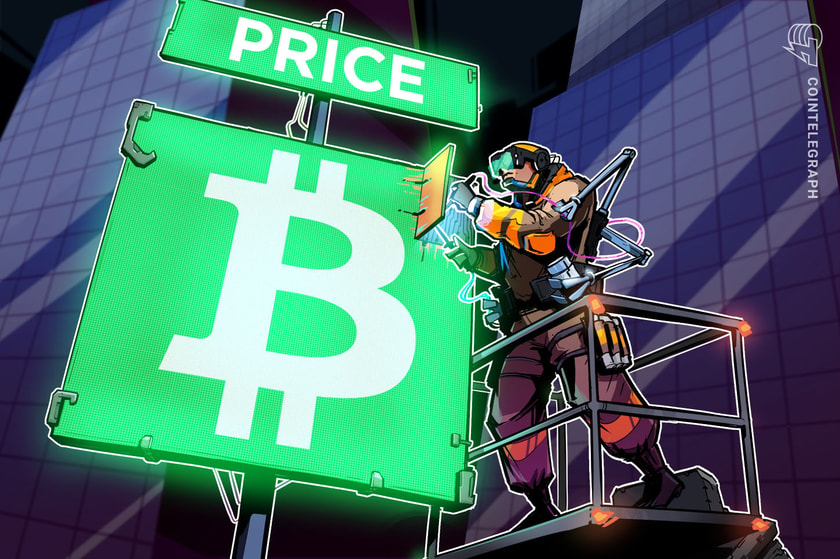 Bitcoin (BTC) passing $28,000 hints at bullish sentiment, but reclaiming it for good is essential, analysis says.
In an X (formerly Twitter) post on Oct. 17, Yann Allemann and Jan Happel, co-founders of on-chain analytics firm Glassnode, described the $28,000 mark as a "critical milestone" for the BTC price.
Glassnode: "Keep an eye out" for $28,000
After snap volatility, which caused Bitcoin to hit $30,000 for the first time since August, the largest cryptocurrency has managed to preserve some of its gains.
At the time of writing, BTC/USD is circling $28,500, per data from Cointelegraph Markets Pro and TradingView — still up around 6% since the weekly open.
For Allemann and Happel, the pair is now at a defining crossroads.
"The crypto market is hinged on BTC's ability to breach and consistently maintain a value north of $28k," part of their commentary stated.
$28,000 has formed a battleground ever since Bitcoin first crossed it in early 2021, and liquidity has traditionally surrounded it as bulls and bears fight to secure control over long-term trajectory.
Data from the trading suite DecenTrader, among others, confirms that the status quo remains despite recent BTC price moves, with $28,000 lying in a zone between major longs and shorts of varying leverage.
"While this pivotal milestone was momentarily attained on futures, the spot market price peaked at $27.98k earlier today. It's evident just how crucial this price point is in the larger scheme," Allemann and Happel added.
"The rapid movements and these price thresholds aren't just numbers. They signify investor sentiment, market dynamics. Keep an eye out for the 28k level."
Road to Bitcoin halving contested
As Cointelegraph reported, predictions over what the future will bring for Bitcoin both before and after its next block subsidy halving in April 2024 differ considerably.
Related: Mining BTC is harder than ever — 5 things to know in Bitcoin this week
In an interview last month, DecenTrader co-founder Filbfilb eyed BTC price galvanizing itself for upside during Q4, possibly reaching $46,000 by the halving.
Some well-known market participants, however, remain risk-averse. Among them, popular trader Crypto Tony and others are betting on a pre-halving return to $20,000 for a final local bottom.
"Many can scream they are long right now and caught that move, but if your not taking profit here at resistance your doing something wrong," he told X subscribers about the recent surge.
"I personally will not be long unless we flip that $28,500 level into support."
This article does not contain investment advice or recommendations. Every investment and trading move involves risk, and readers should conduct their own research when making a decision.
Ripple job posting hints at possible IPO, XRP community says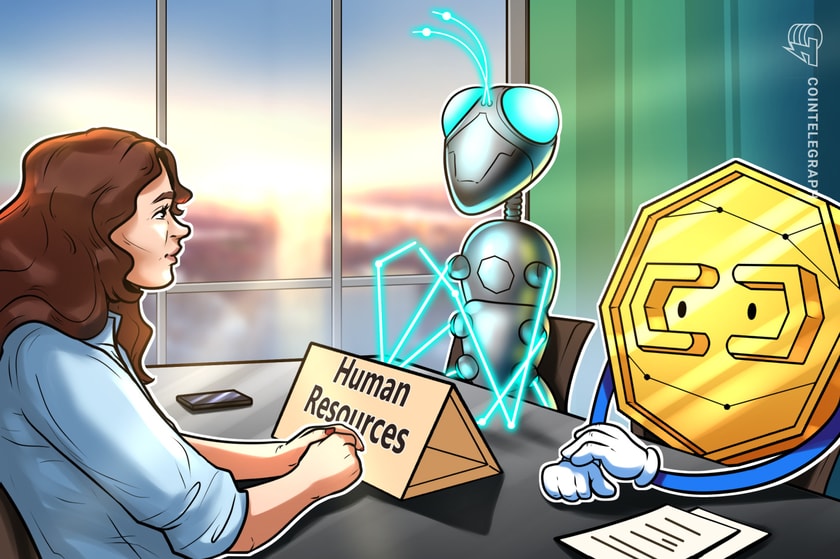 Fintech payments company Ripple released a new job posting on Oct. 16 for a shareholder communications senior manager across multiple locations in and outside the United States. The job posting prompted many crypto enthusiasts to label it as an official hint about the company's plans to go public.
The job posting outlines that the role will require direct communication with shareholders — a concept generally associated with publicly traded companies. The chosen candidate would be responsible for developing and implementing communication and relationship management strategies for "existing and prospective investors, current shareholders, and financial analysts."
The job description emphasizes the candidate's need to create strategic plans specifically suited for situations like "M&A [mergers and acquisitions], investments, liquidity events, and other high-impact moments."
The role includes creating investor-focused materials like "presentations, fact sheets, case studies, and analyses" to inform and educate potential investors about the company's prospects and performance — a necessary component of the initial public offering (IPO) preparation process. The responsibilities of the post also include maintaining a shareholder database and managing routine communications like quarterly updates.
Related: How are crypto firms responding to US regulators' enforcement actions?
Many XRP (XRP) proponents and the pro-Ripple community on X (formerly Twitter) are referring to the job posting as a hint that there may be an IPO. Some key executives from the company have also alluded to the possibility that Ripple might go public but haven't given any indication of timing.
Anyone notice the recent job openings at #Ripple?

The only reason you need a Shareholders Communication Manager.. is for an IPO.

😉 https://t.co/jpte8wUiFu pic.twitter.com/VAcIKgPltF

— Chad Steingraber (@ChadSteingraber) October 16, 2023
The crypto-focused payments company has recently been in the limelight due to the U.S. Securities and Exchange Commission's (SEC) lawsuit alleging XRP is a security. Ripple scored a major win in the lawsuit in July when a judge ruled that XRP is not a security in terms of sale on digital asset exchanges.
Key Ripple executives have claimed that even though the SEC lawsuit has cost them many business opportunities in the U.S., most of its remittance business lies outside America.
Magazine: US enforcement agencies are turning up the heat on crypto-related crime
Banks' crypto exposure must be disclosed — BIS' Basel Committee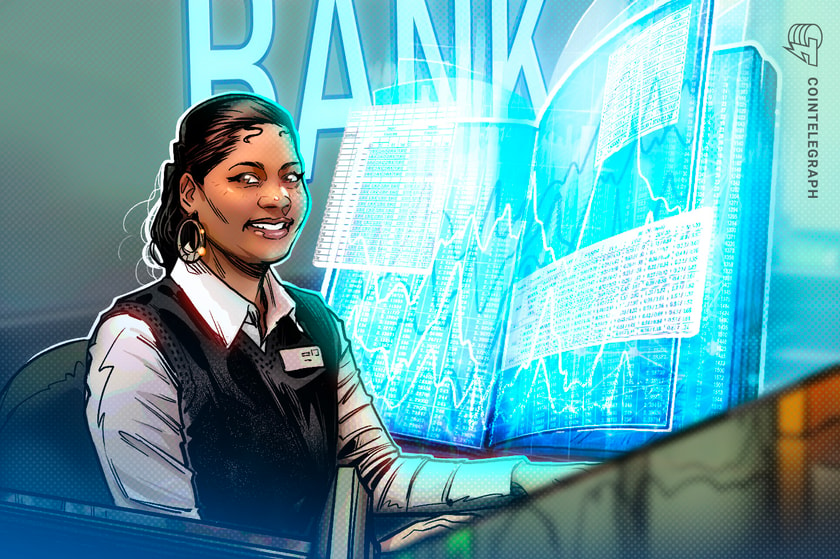 The Basel Committee on Banking Supervision of the Bank for International Settlements (BIS) released a consultation paper on Oct. 17, proposing to make it compulsory for banks to disclose their crypto exposure.
The Basel Committee comprises central banks and financial authorities from 28 jurisdictions and is a forum for regulatory cooperation on banking supervisory matters. The latest consultation paper is based on the disclosure guidelines in the final prudential standard on how banks should handle their exposure to crypto assets released in December 2022.
The consultation paper aims to set a standardized "disclosure table and set of templates for banks' crypto-asset exposures," with a proposed implementation date of Jan. 1, 2025. The Basel Committee has opened the proposal for public comment until Jan. 31, 2024, after which the results will be published on its website.
Under the new proposed regulations, banks would be required to provide quantitative data on exposures to crypto assets and the corresponding capital and liquidity requirements. Banks would also be required to offer qualitative data on their activities linked to cryptocurrencies.
Additionally, banks would be required to offer information on the accounting classifications of their exposure to crypto assets and liabilities. In its proposal, the committee claimed that using a uniform disclosure format will encourage the application of market discipline and lessen information asymmetry between banks and market participants.
Related: Ripple joins BIS cross-border payments task force
The committee also reviewed crypto assets and bank exposure in June. At the time, the committee didn't delve deeply into the topic, mentioning only that it was focusing on permissionless blockchains and the eligibility criteria for "Group 1" stablecoins.
The BIS has been actively involved in crypto consultations and examining the regulatory aspect of decentralized technology. Recently, the BIS and a handful of European central banks published details of a concept to develop a system to track international flows of cryptocurrencies.
Magazine: Blockchain detectives: Mt. Gox collapse saw birth of Chainalysis