GM embraces Tesla's EV charging system, Wall Street cheers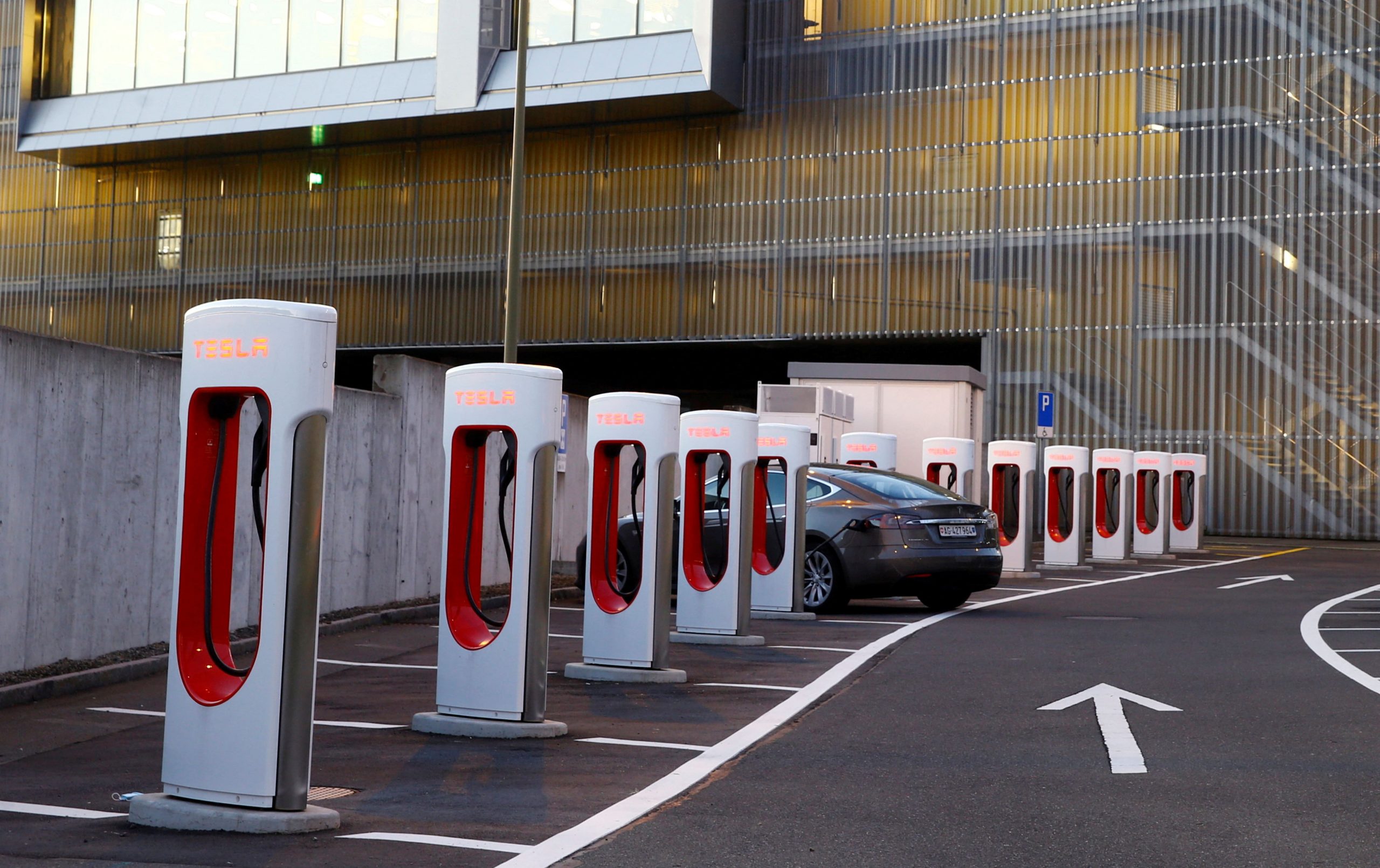 General Motors will join Ford in adopting Tesla (NASDAQ:TSLA)'s North American charging plug standard and give GM electric-vehicle buyers access to the Tesla Supercharger network under an agreement announced on Thursday.
GM's move, which follows a similar decision by Ford to embrace Tesla's charging plug standard, means three of the top EV sellers in the North American market have now agreed on a standard for charging hardware. The agreement was announced by GM CEO Mary Barra and Tesla chief Elon Musk in a Twitter Spaces event.
Investors applauded the deal, and the prospect of one charging hardware standard for the North American market. GM shares rose more than 4% after the bell and Tesla shares rose 4%.
The alliance among the three leading rival U.S. EV manufacturers has significant commercial and public policy implications.
The Biden administration made adoption of a rival "combined charging system" (CCS) standard a requirement in order for companies to be eligible for billions of dollars of federal subsidies for new charging stations on some 7,500 miles (12,070 km) of the nation's busiest roadways. The alliance among Tesla, Ford and GM challenges the White House's direction.
But Transportation Secretary Pete Buttigieg told CNBC in May after the Ford-Tesla deal that the industry will eventually converge on one system but that adapters would allow cross- usage.
Tesla, GM and Ford together account for about 70% of current U.S. EV sales. Industry executives see differing EV charging connectors as a barrier to wider consumer adoption of electric vehicles.
"I think this is just going to be a fundamentally great thing for the advancement of electric vehicles," Musk said during the Twitter Spaces conversation with Barra.

"I think it all just got a little better," Barra said.
GM could save $400 million from the agreement, Barra told CNBC in an interview Thursday.
'SNOWBALL EFFECT'
From a consumer standpoint, the deals with the Detroit automakers look like a win for Tesla, which invested heavily to deploy its distinctive fast-charging stations across North America when most other automakers delegated charging to third parties.
Tesla Superchargers account for about 60% of the total fast chargers in the United States and Canada, according to U.S. Department of Energy data.
"This is pretty huge," Consumer Reports senior policy analyst Chris Harto said. "I could see this being kind of a snowball effect of more and more automakers jumping on board and shifting towards the Tesla standard."
For GM and Ford, the deals are a wager that the benefits of giving their customers access to Tesla's extensive rapid charging network outweigh the risks that their customers will like what they see and choose Tesla for their next purchase.
The alliance among Tesla, GM and Ford puts pressure on other automakers and independent charging network operators that had adopted the CCS standard. A U.S. move to Tesla's standard could be difficult for rival charging station manufacturers that are already setting up shop in the United States to make equipment that conforms to CCS standards.
"It does make it much more likely that NACS will win out in North America over CCS," said David Whiston of Morningstar Research, referring to Tesla's North American Charging Standard. Other charging providers could still use the CCS standard and rely on adapters to serve Tesla, Ford and GM vehicles, he added.
Shares of charging companies ChargePoint and EVgo were both down more than 4% in after-hours trading on Thursday.
GM said it will equip EVs with connectors based on the Tesla North American Charging Standard design starting in 2025. Next year, current owners of GM EVs will be able to use 12,000 Tesla fast chargers in North America, and adapters will be made available.
Musk said Tesla "is not going to do anything to prefer Teslas" as more rival brands access the Supercharger network. "It will be an even playing field … The most important thing is we advance the electric vehicle revolution."
Ford CEO Jim Farley held a similar discussion with Musk on Twitter last month announcing the No. 2 U.S. automaker had reached agreement with Tesla to allow its electric vehicle owners to gain access to more than 12,000 Tesla Superchargers in North America in early 2024.
Crypto Markets Rally: Bitcoin and Ethereum Lead the Charge, Coinbase and Marathon Digital Shares Rise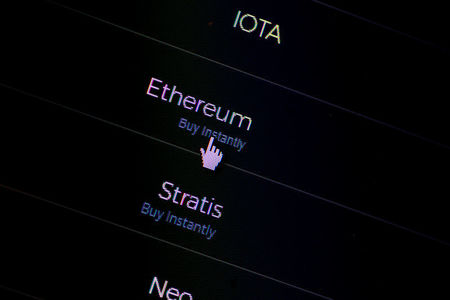 © Reuters
The major players in the cryptocurrency market, and , saw significant gains on Monday, with Bitcoin surging to $28,569.40 and Ethereum rallying to $1,727.98. Other cryptocurrencies including , which reached $24.01, and , which rallied to 27 cents, also experienced notable increases.
In the wake of this crypto rally, stocks related to the sector also saw substantial movements. Coinbase (NASDAQ:) Global Inc.'s shares rose to $78.46 and Marathon Digital Holdings Inc.'s shares jumped to $9.62 on Monday. Meanwhile, the Bitwise Crypto Industry Innovators ETF increased to $7.03 and the Grayscale Bitcoin Trust rallied to $20.12.
However, not all companies in the crypto-related sector experienced gains. Overstock.com (NASDAQ:)'s shares dropped to $15.50 and Tesla (NASDAQ:) Inc., which has previously invested heavily in Bitcoin, saw its shares decrease to $247.66.
In addition to the market leaders Bitcoin and Ethereum, other cryptocurrencies like , , , , and Polygon also moved notably on Monday. NVIDIA Corp (NASDAQ:)., a leading graphics processing unit (GPU) manufacturer that is widely used in cryptocurrency mining operations, also benefited from this uptick in the crypto market with its shares climbing to $447.66.
Overall, Monday marked a significant day for cryptocurrency markets as well as for companies involved in the sector. The reasons behind these movements are varied and complex, reflecting the multifaceted nature of this rapidly evolving industry.
This article was generated with the support of AI and reviewed by an editor. For more information see our T&C.
Fed's Powell: Economy still working through the impact of the pandemic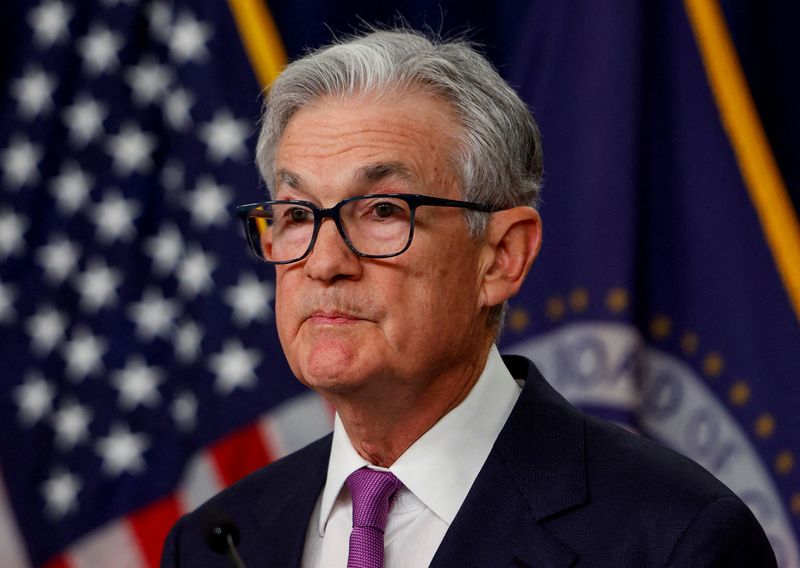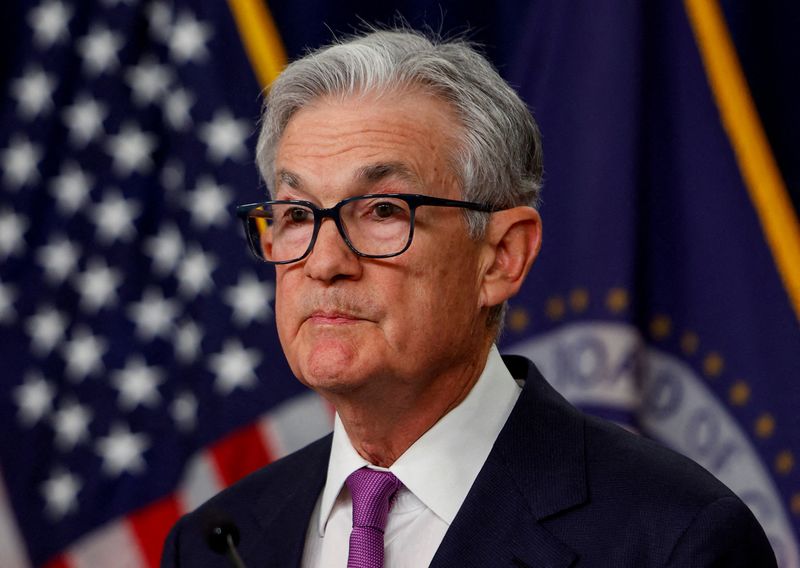 © Reuters. FILE PHOTO: U.S. Federal Reserve Chair Jerome Powell holds a press conference in Washington, U.S, September 20, 2023. REUTERS/Evelyn Hockstein/File Photo
By Howard Schneider
YORK, Pa. (Reuters) – The U.S. economy is still dealing with the aftermath of the COVID-19 pandemic, Federal Reserve chair Jerome Powell said during a meeting with community and business leaders in York, Pennsylvania.
"We are still coming through the other side of the pandemic," Powell said, noting labor shortages in healthcare, ongoing difficulties with access to child care, and other issues heightened by the health crisis. He did not comment on current monetary policy or the economic outlook in brief opening remarks.
Indian Equity Markets End September on a High Note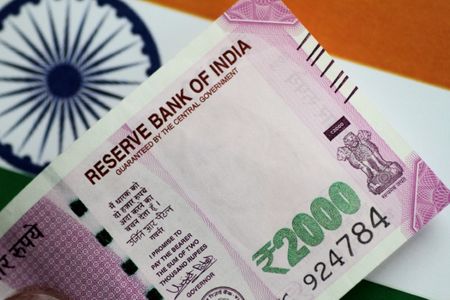 © Reuters.
Indian equity markets concluded the month of September on a positive note, with significant gains recorded on Friday. The rose by 320.09 points to close at 65,828.41, while the NSE's Nifty50 advanced by 114.75 points to settle at 19,638.30. The BSE midcap index also registered gains, reflecting an overall uptick in the market.
These gains were primarily driven by positive global cues and investments in the metal, oil & gas, and power sectors. However, the IT sector showed signs of underperformance as indicated by the Nifty IT index.
Market analysts Amol Athawale and Vinod Nair offered insights into market trends and challenges. They noted encouraging GDP data from Britain that further reinforced market optimism.
In broader markets, Authum Investment & Infrastructure hit an upper circuit of 20 percent. Yet, not all stocks performed well; Shreyas Shipping and Finolex Cables underperformed on Friday.
Among other stocks, Apollo Hospital Enterprises and Sun Pharmaceuticals saw gains while Tata Consultancy Services (NS:) lagged behind. The volatility index, India , also saw a considerable drop, indicating a decrease in investor fear or uncertainty about future market movements.
This positive performance of the Indian equity markets comes even as they face challenges including the underperformance of certain sectors such as IT. Investors will likely continue to monitor these developments closely as they navigate their investment strategies for October.
This article was generated with the support of AI and reviewed by an editor. For more information see our T&C.