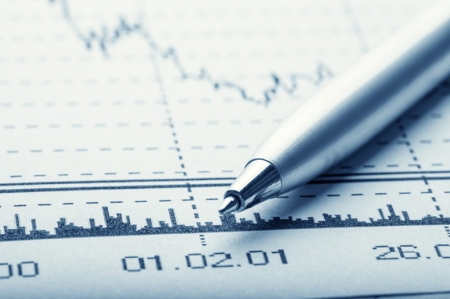 By Marcelo Teixeira NEW YORK (Reuters) – Mercon Coffee Group, one of the world's largest coffee traders, has filled for bankruptcy protection in the United…
Tesla stock review
Some people think Tesla is a manufacturer of expensive and trendy toys for millionaires. Others believe that it is a company designed to save the planet from ecological disasters. In any case, everyone, or almost everyone, has heard about Tesla.
The company was founded in 2003 by two American engineers, Martin Eberhard and Marc Tarpenning. Initially it was called Tesla Motors (after a later rebranding only Tesla remained) – in honor of the great inventor and scientist Nikola Tesla.
The founders of Tesla believe that the future belongs to electric cars. In their opinion, electric cars solve almost all humanity's problems in the automotive industry, starting with ecology and finishing with technical characteristics superior to gasoline-powered cars.
The founding fathers were quick to see where the wind was blowing. They focused on lithium batteries and they were right! Eberhard and Tarpenning also put a lot of importance on the design of their cars. After all, people often buy something for its beautiful appearance rather than its practical usefulness. If you make a car beautiful, you can sell it to anyone, even the most fastidious motorist.
Ideas, slogans and a beautiful name after a famous scientist are all fine. But to turn dreams into reality, silly money was needed. That is why Tesla began actively raising money in 2004. One of the main investors is Elon Musk.
Elon Musk and Tesla
During the first round of financing, Tesla managed to raise about $7.5 million. Musk contributed the lion's share. This allowed him to become the organization's largest shareholder. However, he was not just a passive observer, but was directly involved in the process.
The appearance of the first roadster (sports car) Tesla was developed with the direct participation of Ilon Musk. Although, it must be admitted, he did not draw the sketches. Since his arrival to the company, Musk has insisted that the main task was to capture the mass market, not to produce expensive cars. So the manufacturer, judging by annual sales relative to competitors, still has a long way to go. And with the release of the famous Cybertruck in the future, which fans of the brand are waiting for, the situation could change.
Tesla continued to raise money from investors for the next couple of years. Musk himself traditionally made the largest contributions. The year 2008 was a turning point. The world economic crisis was raging, many companies went bankrupt, and some had a change of management. For example, Tesla founders Eberhard and Tarpenning left one after another. By the end of the year, Elon Musk had become the company's CEO.
Tesla continued its development around the world:
Construction of factories in China and Germany began;
Many new cars (Model S, Model 3, Model X) were produced;
the company entered the battery charger market.
All of these endeavors required the infusion of a huge amount of money. Where was it going to come from? The way out was trivial – an IPO.
Tesla shares
The IPO of Tesla was held on NASDAQ in June 2010. The company was given a Nasdaq ticker symbol: TSLA. Initially, TSLA stock was sold at Tesla stock prices last years at only $3.8. Over the next 11 years, the company's securities rose 327 times. In November 2021, the stock hit an all-time high of $1,243.49. After that, the correction began.
Interesting fact: Tesla IPO was the first public offering of the U.S. automaker since 1956. At that time, shares of Ford Motors began to be sold on the stock exchange.
At the moment, Tesla's share price is about 1055 dollars, which is 15% less than November's values. There were several reasons for the correction. One of them is the sale of a part of the shares by Ilon Musk (the SEC considered that he has too many of them). The second is the recall of a lot of cars for modifications. Plus the general technical overbought.
Most likely, the decline in Tesla stock prices will continue soon. It is worth buying only if the papers overcome the nearest resistance level, around $1,200. The nearest support level is the low of November 15, 2021 ($978.6). The green lines on Tesla's daily candlestick chart show support and resistance:
There are just over 1 billion TSLA shares outstanding. The main shareholder of $TSLA is Elon Musk. He owns about 175 million shares, which is about 17% of the total. Other major holders of the company's securities are institutional investors: The Vanguard Group (5.83%), Capital Group (3.73%), BlackRock (3.42%) and others.
By the way, Tesla is the first carmaker in the world and the sixth company in the states in principle, the capitalization of which reached $1 trillion. This happened in October 2021 and was largely due to an increase in car sales around the world.
You can also use Meta stock for investments. And how does the company treat its shareholders? Do they pay them dividends? Or do ordinary working-class investors have to be content with having a "security"?
Tesla stock prices last years: dividends
If you're dividend-oriented and think that because there's a Nasdaq TSLA after hours, you MUST be paid – Tesla is not your company. The management of the auto giant has never paid its shareholders and is not going to do so soon. The explanation is simple: Tesla invests all of its free money in development.
Indeed, not so long ago the company announced the construction of new plants in the U.S. and Germany. Also, Ilon Musk's guys try to "answer for bazaar". Recently Tesla recalled about 500,000 Model 3 and Model S cars. This was due to problems with rear view cameras found in these cars. All of this requires a constant infusion of cachet. And if you paid shareholders, the company would have shut down a long time ago and you wouldn't be making money on the Nasdaq-TSLA option chain.
Our Nasdaq TSLA forecast is generally positive. If you compare the total return (dividends and stock price appreciation) on Tesla stock to that of the dividend aristocrats, Musk's company will almost always be preferred. Only Exxonmobil could earn more. That said, the biggest dividend yield was on AT&T stock (over 8%). However, the stock price has fallen so much that by holding these securities all year, you wouldn't make any money on the TSLA stock price today, and you would even lose money. Tesla didn't pay a dividend, but the rise in stock prices overcame that factor. Tesla stock price after hours trading allows you to make money only with a competent approach.
Over the past month, Tesla shares have fallen in price by more than 33%, and since the beginning of the year by 40%. At the beginning of April, for one paper on the stock exchange, they gave $1145, and now – only 747 dollars with the previous low of 622.
According to a number of media, many investors began to use their rights to early sale of the company's shares, and this is not counting stock speculators who play "short". In other words, the fall in the value of the group's shares makes investors want to sell them as quickly as possible, which in turn only accelerates the fall of Tesla's (TSLA) stock price.
What happened to the
TSLA premarket stock price today
?
The fall in the value of securities was caused by a number of factors not directly related to the company. Perhaps it all started with the announcement of Elon Musk's purchase of Twitter. At that time, Musk was the richest man on the planet, but this wealth itself was contained in Tesla shares.
In order to raise the necessary amount to buy Twitter in dollars, Musk was forced to start selling Tesla shares, thereby triggering their fall. Further, several more negative points occurred, including the accusation of Musk himself of sexual harassment.
The head of the company rejected them, offering to prove the falsity of the accusations by the fact that the alleged victim of harassment does not know and cannot know what tattoos and scars he has on his body. However, this did not save Tesla's after-hours stock price from another 10% drop at the end of May.
TSLA stock price discussion
: will it recover?
Tesla is the most valuable car manufacturer in the world. Even after a 40% drop in stock prices, Tesla is worth more than three times as much as Toyota. At the same time, Toyota sold ten times more cars last year than Tesla.
Such a high cost of Elon Musk's concern is based on investors' expectations of further sales growth + experts' Tesla stock price prediction for 2025, and not on current indicators.
Yes, Toyota is selling more, but its sales aren't growing, its plants are half-loaded, and the outlook is dim. Tesla's sales are skyrocketing, there are year-long queues for electric cars, and factories are overloaded (and new ones are being built).
However, in an environment where the company's value is based not on real assets, but on the expectation of future victories, stocks can quickly and briefly fall. Fluctuations in their rate can be measured by tens or even hundreds of percent in a short period of time.
What's wrong with
TSLA stock price now
?
The company is showing record profits and is rapidly increasing production and sales. The money earned is enough to invest in the construction of new factories. Simply put, objectively, Tesla is doing better than any other automaker.
A negative Tesla stock price forecast would be a problem if the company had to sell its shares to attract investment. But the company does not need investments now, as it has enough funds for development.
As a result, only shareholders and, first of all, Elon Musk personally suffer from the fall in the share price. Last Friday alone, his fortune decreased at once by 10 billion dollars, although he remained the richest man in the world.
Tesla stock price prediction for 2030
The company plans to:
Deliver 50% more vehicles.

Engineers will focus on the development of the Optimus robot, which will perform monotonous and boring work instead of a person.

Launch electric car production lines at new gigafactories in Austin and Berlin.
Investors should pay attention to Elon Musk's statements about various innovations in the company. According to the company's analysts, revenue could reach $76.8 billion (+43%), while earnings per share are expected to be within $9.73 (+44%).
Talking about Tesla stock price prediction, experts believe that the shares of the electric car maker could grow even more in value – up to $1.8 thousand per security if even more electric vehicles are sold in China in 2022.
At the same time, the company will introduce new large and powerful batteries – they have a longer service life and they will reduce production costs. Today, TSLA (Tesla) stock price target is $1,200. For those who invest for a long time, these shares will become a promising asset.
At the beginning of November 2021, Tesla shares reached an all-time high – one security was worth $1,243. The reason for this growth was Tesla's deal with the American company Hertz Global Holdings Inc, which ordered 100,000 electric vehicles. The week before, one share was worth $1,024.
Reminder – Tesla stock price per share today is $747. Quite a nice discount. isn't it? Also you can see Nvda stock price today and AMD price chart.
Show more