Industrial production in the Eurozone rose 0.7% m/m in June, exceeding forecasts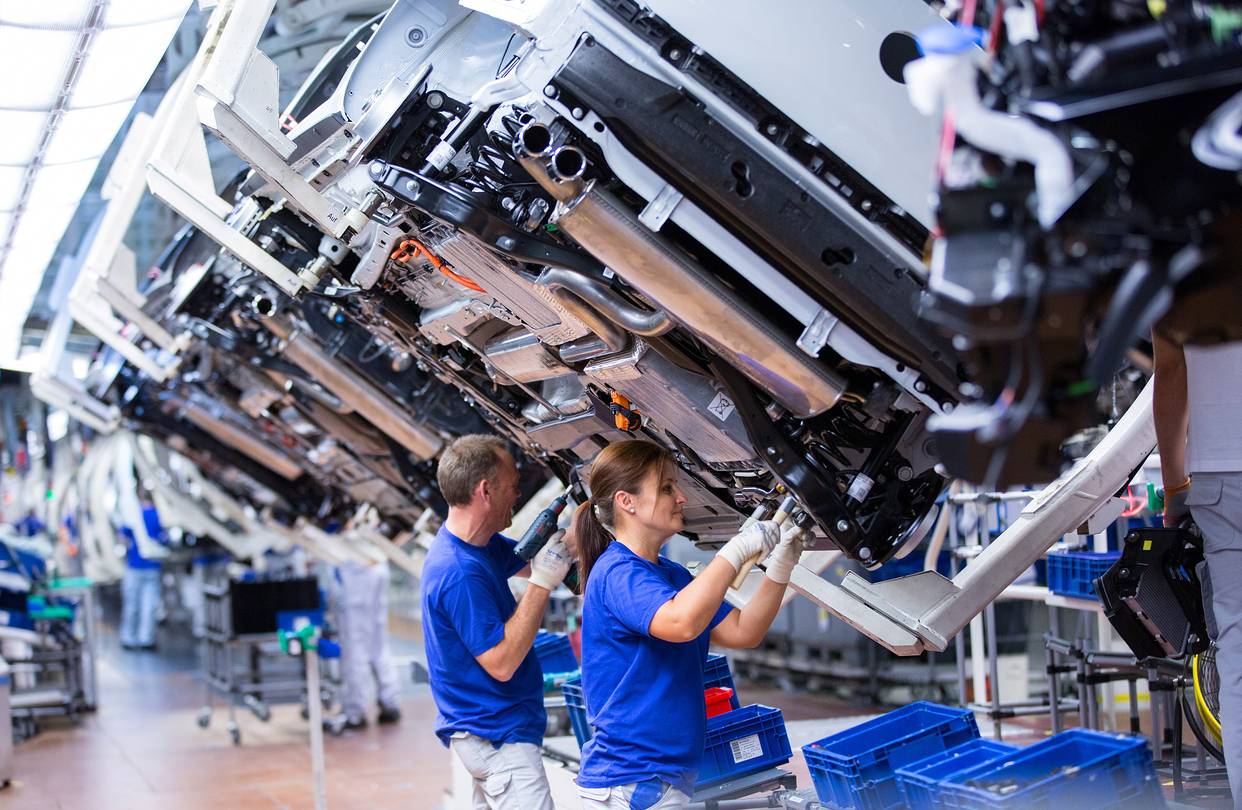 Industrial production in the Eurozone grew stronger than expected in June, according to official data released by Eurostat on Friday. This indicates a recovery in activity in the bloc's manufacturing sector.
Production in the old continent rose 0.7% for the month, compared with an expected increase of 0.2% and 2.1% a month earlier. On a year-on-year basis, production in June rose 2.4% against an expected 0.8% increase and a 1.6% increase in May.
Despite the current situation in the global economy, this is quite a positive growth trend for the European economy. At the same time, no one is making accurate predictions for the future.
Industrial production in the Euro-area: implications for the currency
The common European currency remains on the sidelines of positive data on production. At the time of writing, the EUR/USD is trading down -0.16% intraday at 1.0300.
About Eurozone Production
The Eurostat Manufacturing output data published by Eurostat. It shows the volume of manufactured goods in factories and processing plants. A rise in the indicator strengthens EUR; a decline weakens it.
Earlier we reported that a ceiling on the price of a barrel of oil in Russia could be agreed at the global level.


COP28 president says oil companies support 2050 net-zero goal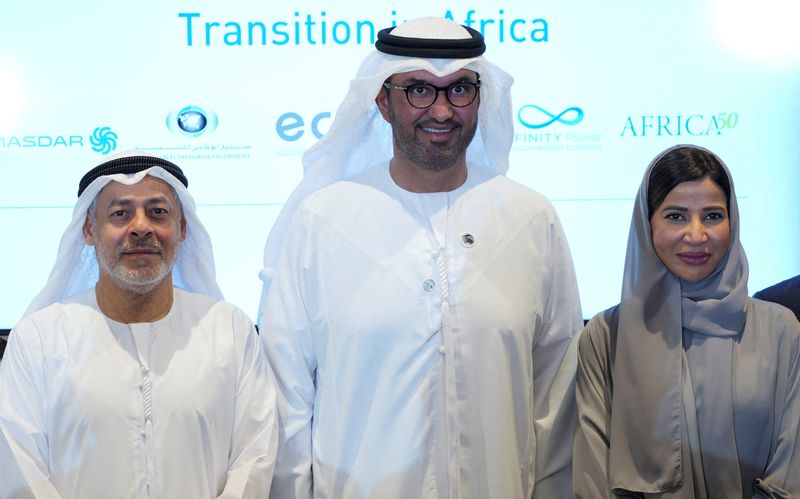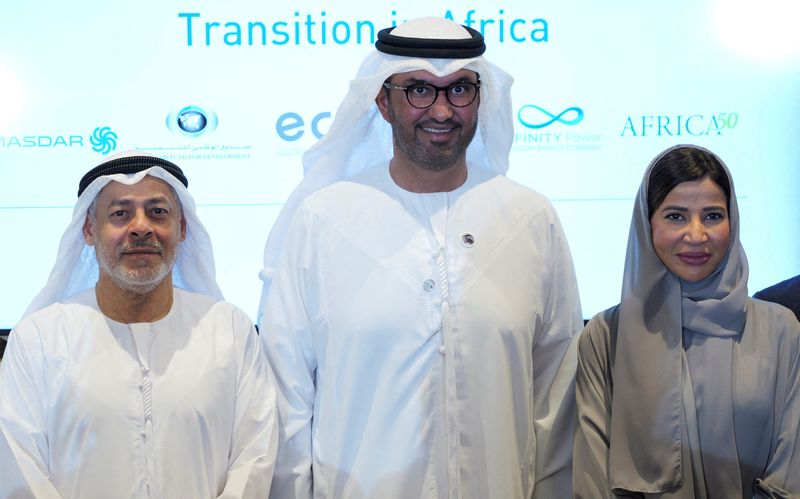 © Reuters. FILE PHOTO: COP28 President Sultan Al Jaber poses for a photograph with delegates from the UAE after a news conference following his announcement that the UAE was pledging $4.5 billion dollars to develop 15 GW of clean power in Africa by 2030, on the side
By Maha El Dahan
ABU DHABI (Reuters) -COP28 president Sultan al-Jaber said on Monday that more than 20 oil and gas companies were rallying around his calls to curb carbon emissions ahead of a United Nations summit on climate change.
Jaber, who is also head of United Arab Emirates oil giant ADNOC, has this year urged the energy industry to join the fight against climate change. He was a controversial pick to lead COP28, which begins next month, because his country is an OPEC member and a major oil exporter.
"We need a system-wide holistic transformation of entire economies – economies that currently run on the equivalent of 250 million barrels of oil, gas, and coal every single day," Jaber said at an oil and gas conference in Abu Dhabi.
"For too long, this industry has been viewed as part of the problem, that it's not doing enough and in some cases even blocking progress. This is your opportunity to show the world that, in fact, you are central to the solution," he said, addressing major energy companies.
Jaber said that more than 20 oil and gas companies had positively answered calls to align around net zero by 2050, and to zero out methane emissions and eliminate routine flaring by 2030. He did not elaborate.
The COP28 summit is scheduled to take place in Dubai between Nov. 30 and Dec. 12.
Ahead of COP28, countries remain divided between those demanding a deal to phase out planet-warming fossil fuels, and nations that insist on preserving a role for coal, oil and .
The summit is seen as a crucial opportunity for governments to accelerate action to limit global warming with reports so far showing countries are off track to meet promises to limit the rise in global temperatures to 1.5 degrees Celsius.
Major oil and gas company chiefs held meetings with heavy industry bosses on Sunday in the UAE to discuss a decarbonization commitment ahead of COP28.
Natural gas dips on last day of Sept with big gains on week, month and qtr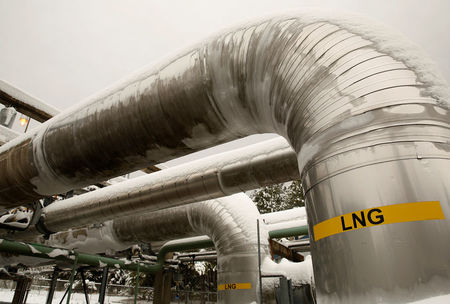 © Reuters.
Investing.com – finished the last trading day of September down while posting weekly, monthly and even quarterly gains as the price of America's favorite fuel for indoor heating and cooling neared the key psychological bullish $3 mark.
The most-active November gas contract on the New York Mercantile Exchange's Henry Hub settled at $2.929 per mmBtu, or million metric British thermal units — down 1.6 cents, or 0.5% on the day.
For the week though, November gas rose 11%. For the month, it was up 5.8% while for the third quarter, it gained 4.7%.
"Window dressing by commodity funds and other entities with mandated monthly or quarterly reports and/or rebalance schedules may have played a role in the earlier selloff, as today is the final traded session with any meaningful liquidity prior to the beginning of Q4," analysts at Gelber & Associates, a Houston-based energy trading advisory, said in a note to their clients.
"Also significant is [the] price's proximity to the $3.00 level of resistance," Gelber's analysts said. "Prices reaching such significant levels can drive those with much longer-term price sensitivities to hedge, such as producers."
This month's breakout to near $3 pricing marks the third attempt by gas bulls to get the market to that pivotal point since its fall from a high of $4.40 in January. For most of the year, the most-active gas contract on the Henry Hub has been stuck at mid-$2 levels, hampered by benign weather that neither needed too much cooling or heating.
Record daily production, often crossing 100 billion cubic feet, or bcf, per day has been another problem.
A huge stockpile overhang had also depressed the market. As of the end of last week, U.S. gas in storage stood at 3.359 trillion cubic feet, up 13.4 from a year ago and 6% higher than the five-year average.
With fall season now having begun in the United States, forecasts of cooler weather in the coming weeks could lead to higher heating demand and change in the dynamics of gas storage and pricing, analysts say.
Oil climbs as risk appetite grows, focus returns to supply outlook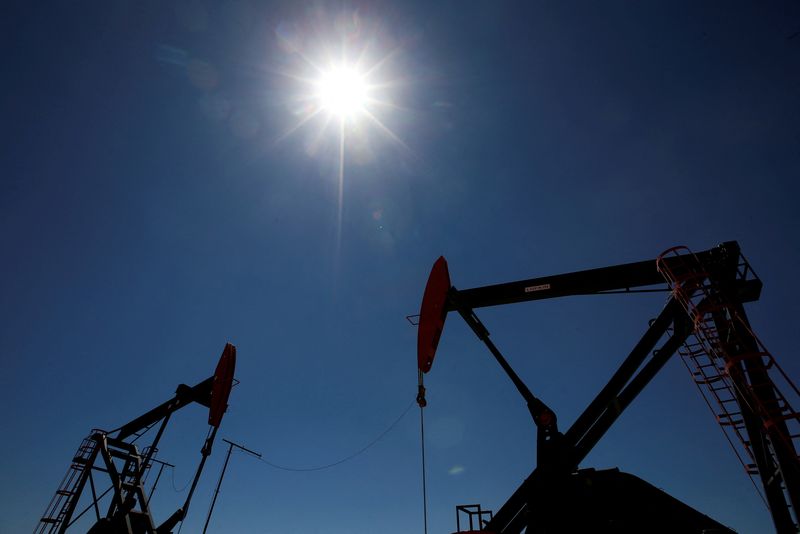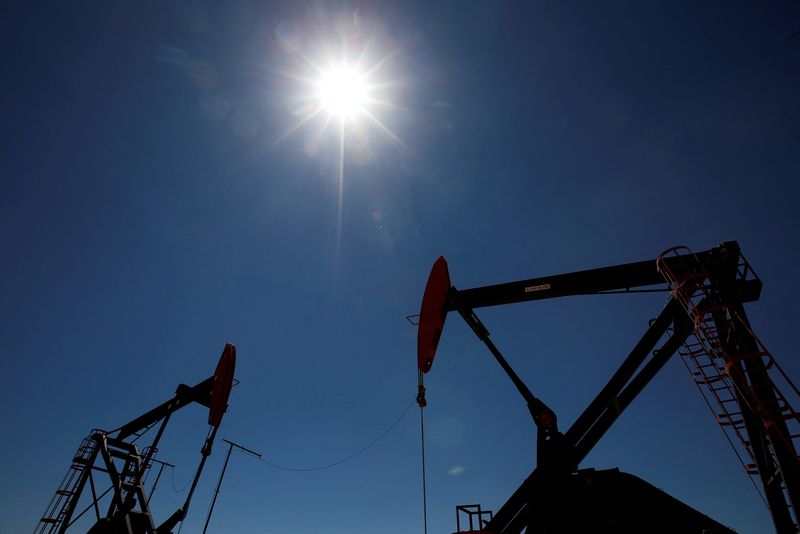 © Reuters. FILE PHOTO: Oil rigs are seen at Vaca Muerta shale oil and gas drilling, in the Patagonian province of Neuquen, Argentina January 21, 2019. REUTERS/Agustin Marcarian/File Photo
By Paul Carsten
LONDON (Reuters) – Oil prices climbed $1 on Monday after suffering losses at the end of last week, as investors' focus returned to a tight global supply outlook while a last-minute deal that avoided a U.S. government shutdown restored some risk appetite.
December crude futures rose $1.04 to $93.24 a barrel by 1124 GMT after falling 90 cents on Friday. Brent November futures had settled 7 cents lower at $95.31 a barrel at the contract's expiry on Friday.
U.S. West Texas Intermediate crude futures pared gains that had lifted the contract by more than $1 and were last 96 cents higher at $91.75 a barrel after losing 92 cents on Friday.
Both benchmarks rallied nearly 30% in the third quarter on forecasts of a wide crude supply deficit in the fourth quarter after Saudi Arabia and Russia extended additional supply cuts to the end of the year.
The Organization of the Petroleum Exporting Countries with Russia and other allies, or OPEC+, is unlikely to tweak its current oil output policy at a key meeting on Wednesday, four OPEC+ sources told Reuters.
"Oil prices started the week on a strong note amid supply concerns with no policy change by OPEC+ expected, while the avoidance of a U.S. government shutdown over the weekend gave some relief," said Hiroyuki Kikukawa, president of NS Trading.
Speaking at an event on Monday, OPEC Secretary General Haitham Al Ghais said the group still sees "oil demand as quite resilient this year, as it was last year."
A Reuters survey on Monday showed OPEC oil output rose for a second straight month in September, led by increases in Nigeria and Iran despite cuts by Saudi Arabia.
Pumping more crude supply into the system, Turkey will restart operations this week on a pipeline from Iraq that has been suspended for about six months, Turkey's energy minister said on Monday
Additionally, Saudi Arabia could start to ease its additional voluntary supply cut of 1 million barrels per day (bpd), said ING analysts in a note on Monday.
"The Saudis have said that there is still concern over Chinese demand. However, PMI data out over the weekend will provide some confidence."
Official data on Saturday showed that China's factory activity expanded for the first time in six months in September, adding to a run of indicators suggesting the world's second-largest economy has begun to stabilise.
Despite the brighter China news, European manufacturing data showed the euro zone, Germany and Britain all remained mired in a downturn in September – bad news for oil demand.