Oil prices rose on expectations of demand in China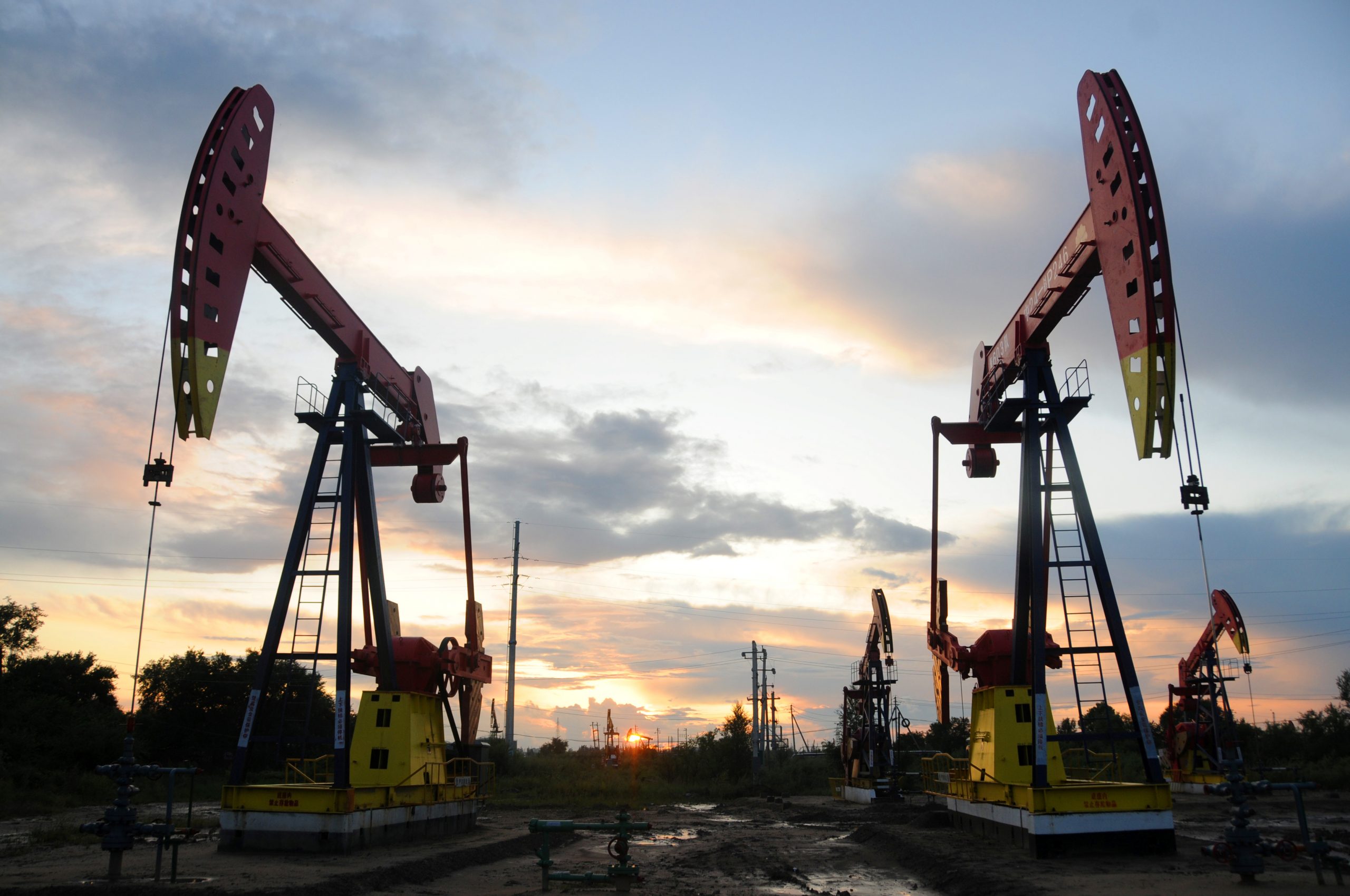 Oil prices rose at the beginning of the week amid optimism about the recovery in oil demand in China and concerns that insufficient investment will reduce oil supplies in the future, as well as the maintenance of production limitations of major producers, writes Reuters.
Oil prices went up as Brent gained 70 cents, or 0.8% to $83.70 a barrel and West Texas Intermediate (WTI) for March delivery was trading at $76.89 a barrel, up 55 cents or 0.7%.
Both benchmarks were down $2 a barrel after Friday's data from the U.S. on rising domestic oil and gasoline inventories, and closed about 4 percent lower last week.
Then there was also the announcement that the U.S. would sell 26 million barrels of oil from its strategic reserves, which puts some downward pressure on the market, although experts believe global supply is likely to remain unchanged given Russia and OPEC+ production cuts. This refers to the agreement between OPEC members and its allies, made last October, to reduce oil production targets by 2 million barrels per day by the end of 2023.
Russia plans to cut oil production by 500,000 bpd, or about 5%, in March after the West imposed a price cap on Russian oil and oil products.
At the same time, along with the reopening of facilities in China, as well as the recovery of demand in China and globally for aircraft, the risk of higher prices is increasing. Record high oil imports to China are expected this year due to increased demand for transportation fuel and the commissioning of new refineries. Along with demand in China, it will grow in India, which has become the largest buyer of Russian oil.
But there may be a future shortage of oil and prices could rise as much as $100 a barrel by the end of the year, according to analysts at Goldman Sachs (NYSE: NYSE:GS) in a Feb. 19 note.
Earlier, we reported that oil prices were falling at an accelerated pace.
Oil prices headed for second straight weekly loss on demand fears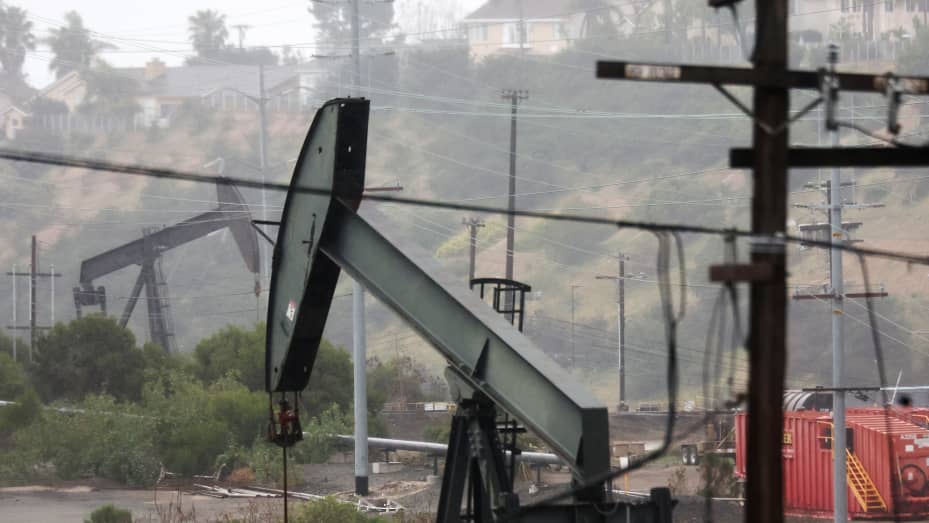 Oil prices looked set to post their second straight weekly loss as prices continued to fall on Friday over demand concerns and scepticism that the United States and Iran could strike a nuclear deal.
Brent crude futures dropped 35 cents, or 0.5%, to $75.61 a barrel by 0304 GMT, while the U.S. West Texas Intermediate crude futures eased 35 cents, or 0.5%, to $70.94.
"Oil prices are expected to stay in a range of about 3 dollars above and below $70 for WTI in the near term," Satoru Yoshida, a commodity analyst with Rakuten Securities.
Both benchmarks slid by around $1 on Thursday, rebounding from their earlier losses of more than $3, after the U.S. and Iran both denied a report by the Middle East Eye that they were close to a nuclear deal.
For the week, they were on track for losses of about 1% losses, after shedding about the same amount in the previous week.
Oil prices had risen early in the week following Saudi Arabia's pledge over the weekend for deep output cuts, but they pared gains after rising U.S. fuel stocks and weak Chinese export data.
Yoshida said factors such as fears over tighter supply and higher demand as the United States enters driving season which could drive prices higher were being offset by worries over a slow pickup in China's fuel demand.
"Crude prices didn't get any favours from China as their economic recovery has disappointed," OANDA analyst Edward Moya said.
While a Reuters poll of economists showed the U.S. Federal Reserve could skip a rate hike at its June 13-14 meeting, the absence of similar signals from other major central banks was weighing on the oil demand outlook, Moya added.
Inside OPEC+, Saudi 'lollipop' oil cut was a surprise too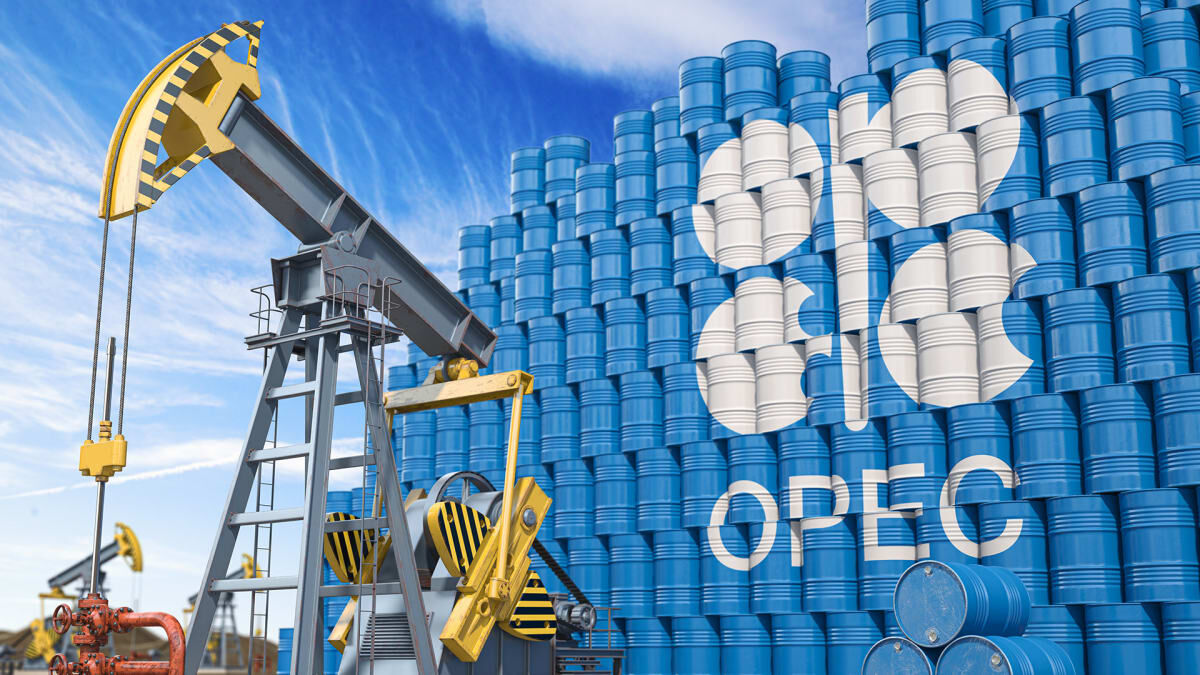 Saudi Arabia kept under wraps its plan to make a deep cut to its own oil output during a weekend of OPEC+ talks in Vienna, several OPEC+ sources told Reuters, with some member states only learning about the reduction from the final news conference.
Saudi Arabia is the top OPEC producer and the member with the most flexibility to raise or cut output, giving the kingdom unrivalled influence over the oil market – although the impact on oil prices since announcing its plans has been modest so far.
The Saudi Energy Minister Prince Abdulaziz bin Salman has previously used the power of surprise in managing oil markets, where prices have come under pressure due to concerns about the weakness of the global economy and its impact on demand.
Days before the OPEC+ meeting, Prince Abdulaziz said he would inflict more pain on short sellers – those who bet that oil prices will fall – and told them to watch out. He announced the output cut after the meeting, calling it a "Saudi lollipop".
Four OPEC+ sources, who were among their countries' delegations involved in policy talks, said they only heard details of the Saudi cut at the Sunday evening news conference – and that the idea of a cut didn't come up during a weekend of discussions on a broader deal to limit supply into 2024.
"No information on the additional cut was shared prior to the press conference," one of the four sources said. "It was a surprise one, once again."
Saudi Arabia said it would cut output in July by 10% or 1 million barrels per day (bpd) to 9 million bpd and may extend cuts further if needed. Meanwhile, OPEC+ agreed to extend cuts into 2024 but didn't commit to any fresh cuts in 2023.
OPEC+, which groups the Organization of the Petroleum Exporting Countries and allies led by Russia, pumps around 40% of the world's crude.
As well as the Saudi cut, OPEC+ lowered its collective production target for 2024 and the nine participating countries extended the April voluntary cuts to the end of 2024.
The United Arab Emirates secured a higher output quota that it had long been seeking – an issue that has caused tension between the group and Abu Dhabi, which has been increasing its output capacity.
The Saudi Energy Ministry and OPEC's Vienna headquarters did not respond to requests for comment.
'CAN'T PUSH THE OTHERS'
In the days leading up to the June 4 meeting, two other OPEC+ sources said there was an idea for more cuts by OPEC+ states, although this did not proceed to advanced discussions in Vienna.
Saudi Arabia, other OPEC+ sources said, recognised it would be difficult to secure cuts from others such as the UAE and Russia, which according to sources in the days before the meeting was reluctant to cut output further.
"The Saudis were cognizant this time they could not push the others," an OPEC+ source said. "The UAE are happy with the new quota and it is a big relief for the Saudis."
Still, Saudi Arabia did manage to persuade other members of OPEC+ that have been unable to produce at required levels due to lack of investment in capacity – notably Nigeria and Angola – to accept lower production targets for 2024 after long meetings.
Prince Abdulaziz told Al Arabiya after the meeting the group was tired of giving quotas to countries that were unable to produce them and that Russia needed to be transparent about its output and exports levels.
OPEC+ sources said the new targets for Angola and Nigeria were still higher than the countries can realistically pump, which means they do not have to perform real cuts.
Russia, whose exports have stayed strong despite Western sanctions, also avoided having to make a further reduction.
It is unclear if Saudi Arabia hinted about its possible voluntary cut to some officials in Russia or the African producers to help persuade them to agree a broader deal.
Nonetheless, all those producers stand to benefit if they can keep output the same or pump a bit more, especially if the Saudi cut boosts prices.
The Saudi cut could also give the kingdom more leverage in coming months to pressure countries that are not cutting output and yet benefit from others' cuts, one OPEC+ source said.
"To avoid free rider behaviour, Saudi Arabia could threaten to put 1 million bpd back on the market within 30 days, which would lead to a drop in prices," another OPEC+ source said. He did not name which countries this might be directed at.
So far, oil prices have risen slightly following the Saudi plan. Brent crude is trading higher than $77 on Thursday, up from Friday's close just above $76.
"Saudi cuts are playing second fiddle to worries about the state of the global economy," said Stephen Brennock of oil broker PVM, although he added the Saudi cut could widen a supply deficit in July.

"Accordingly, it will take a brave man to bet against an eventual uptick in prices."
Oil rises as Saudi cut supports and focus turns to Fed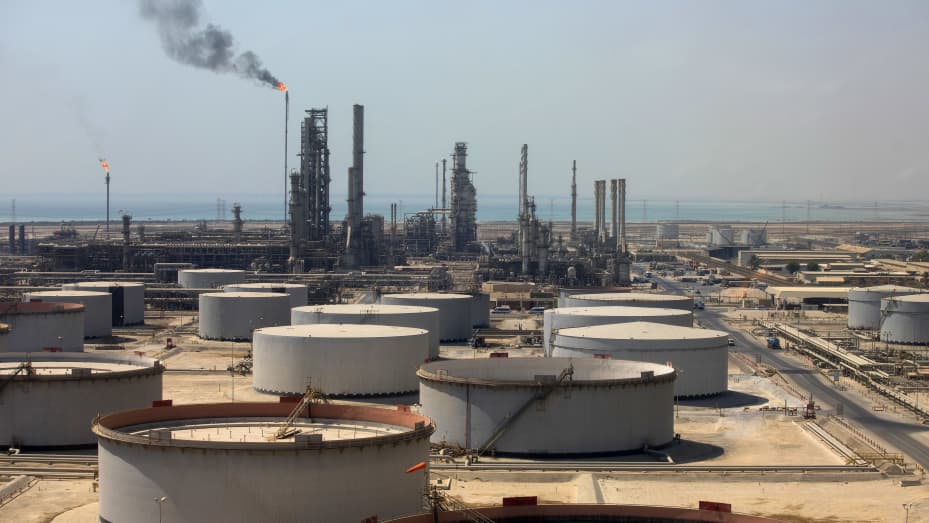 Oil rose on Thursday as tighter supply resulting from Saudi Arabia's pledged production cut and a potential pause to U.S. interest rate hikes offset worries over demand weakness and a global economic slowdown.
At an OPEC+ meeting on Sunday, Saudi Arabia said it will cut its crude output by 1 million barrels per day (bpd) in July on top of a broader deal to limit supply into 2024 as the producer group seeks to boost flagging prices.
Brent crude rose 56 cents, or 0.7%, to $77.51 a barrel by 1035 GMT. U.S. West Texas Intermediate crude gained 70 cents, or 1%, to $73.23.
"With the OPEC+ meeting out of the way, focus is now shifting towards the next move the Fed will make when it meets next week," said Tamas Varga of oil broker PVM.
There is growing consensus that the central bank will skip a rate hike, which could lift oil prices even before falling supply starts draining global oil inventories, Varga added.
Economists polled by Reuters expect that the U.S. Federal Reserve will not raise interest rates at its June 13-14 meeting. But a significant minority expects at least one more increase this year.
Still, a surprise rate increase in Canada gave investors their second reminder of the week that the surge in global interest rates is not done yet.
"Oil prices have been attempting to recover lately," said IG market strategist Yeap Jun Rong. "But it has been a struggle."
The U.S dollar was slightly weaker on Thursday, making oil cheaper for buyers holding other currencies.
Both oil benchmarks settled up about 1% on Wednesday, supported by the Saudi plan, though gains remained capped by rising U.S. fuel stocks and weak Chinese economic data. 
A larger than expected rise in U.S. gasoline inventories raised concern over demand while U.S. crude stockpiles registered a small decline of 451,000 barrels.