Saudi Arabia lowers oil prices for key markets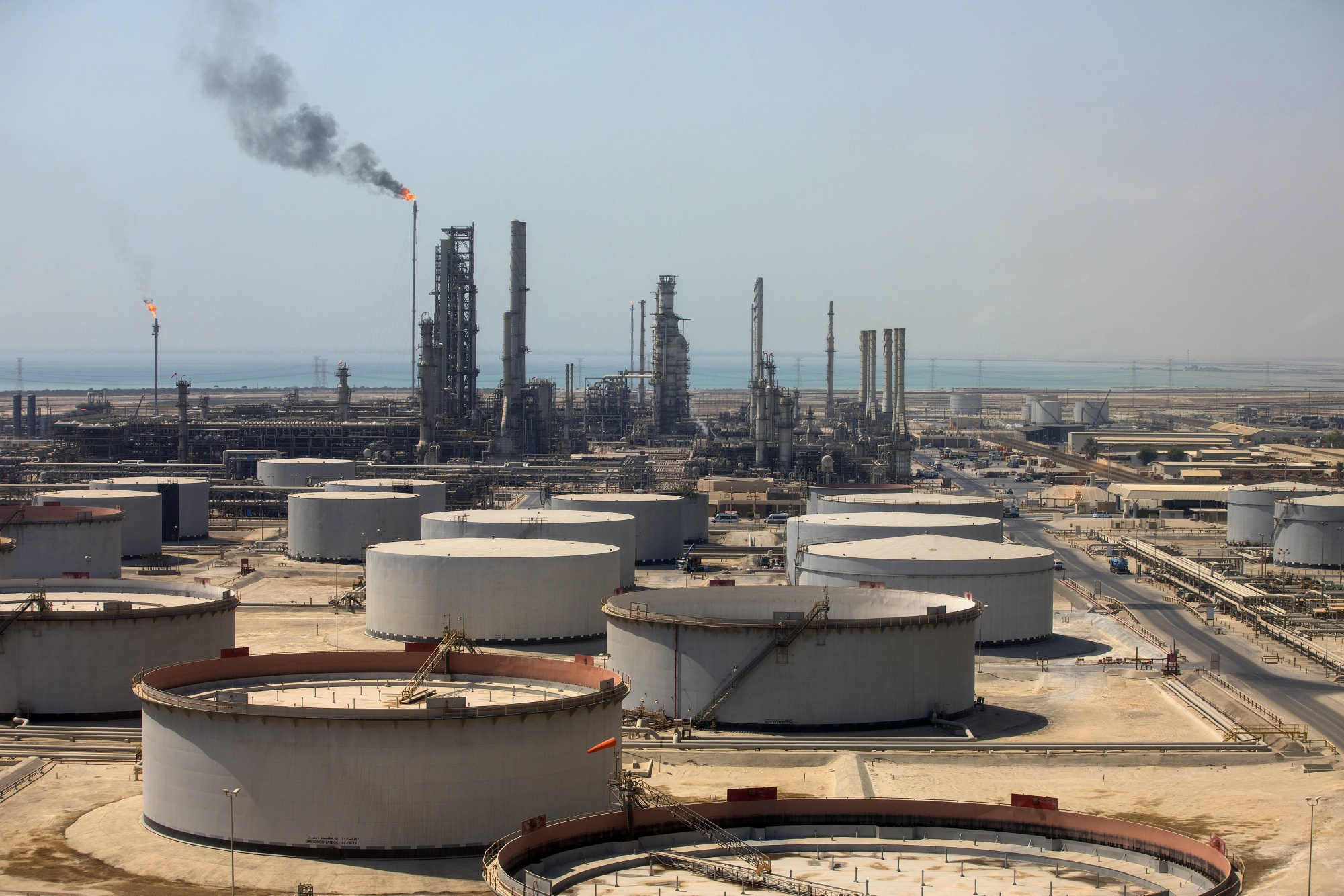 Saudi Arabia has cut crude oil prices for customers in Asia (its core market). The price of the main Arab Light grade has dropped 25 cents from its May price and is now $2.55 above the regional benchmark, the agency said. Refiners and traders surveyed by Bloomberg had expected a larger reduction of 45 cents.
In contrast, Saudi Aramco's state-owned Saudi Aramco increased all rates for European customers, while most prices for the U.S. were unchanged, Bloomberg reported. Asia accounts for about 60% of Saudi Aramco's crude exports – much of it produced under long-term contracts whose prices are reviewed every month. Saudi Arabia's biggest Asian customers are China, Japan, South Korea and India.
Saudi Arabia is the largest oil exporter in the world. Since May 1, the country has promised to reduce its production by 500,000 barrels per day until the end of the year. At the same time Russia extended until the end of the year its production reduction by 500,000 barrels per day; other members of OPEC + have also promised to reduce production. After that, the price of Brent, which had fallen to its lowest level since December 2021 (below $71 per barrel), went up again and at its peak exceeded $87 per barrel. However, since mid-April the July futures began to fall in price again, and by May 3 their value had fallen below $72 per barrel.
The price of oil is now influenced by investor concerns about the state of the U.S. economy and the global economy, the tense situation in the U.S. banking market after the collapse of the third bank in two months, as well as the weak statistics on production in China, Bloomberg said. OPEC+ will assess the decline in oil prices, which may be short-lived, Deputy Prime Minister Alexander Novak said on May 3.
July Brent futures stand at $74.22 a barrel, up 2.37% from the closing price.
Earlier, we reported that Brent oil fell below $72 a barrel for the first time since March 20.
US bans new oil and gas leasing around New Mexico cultural site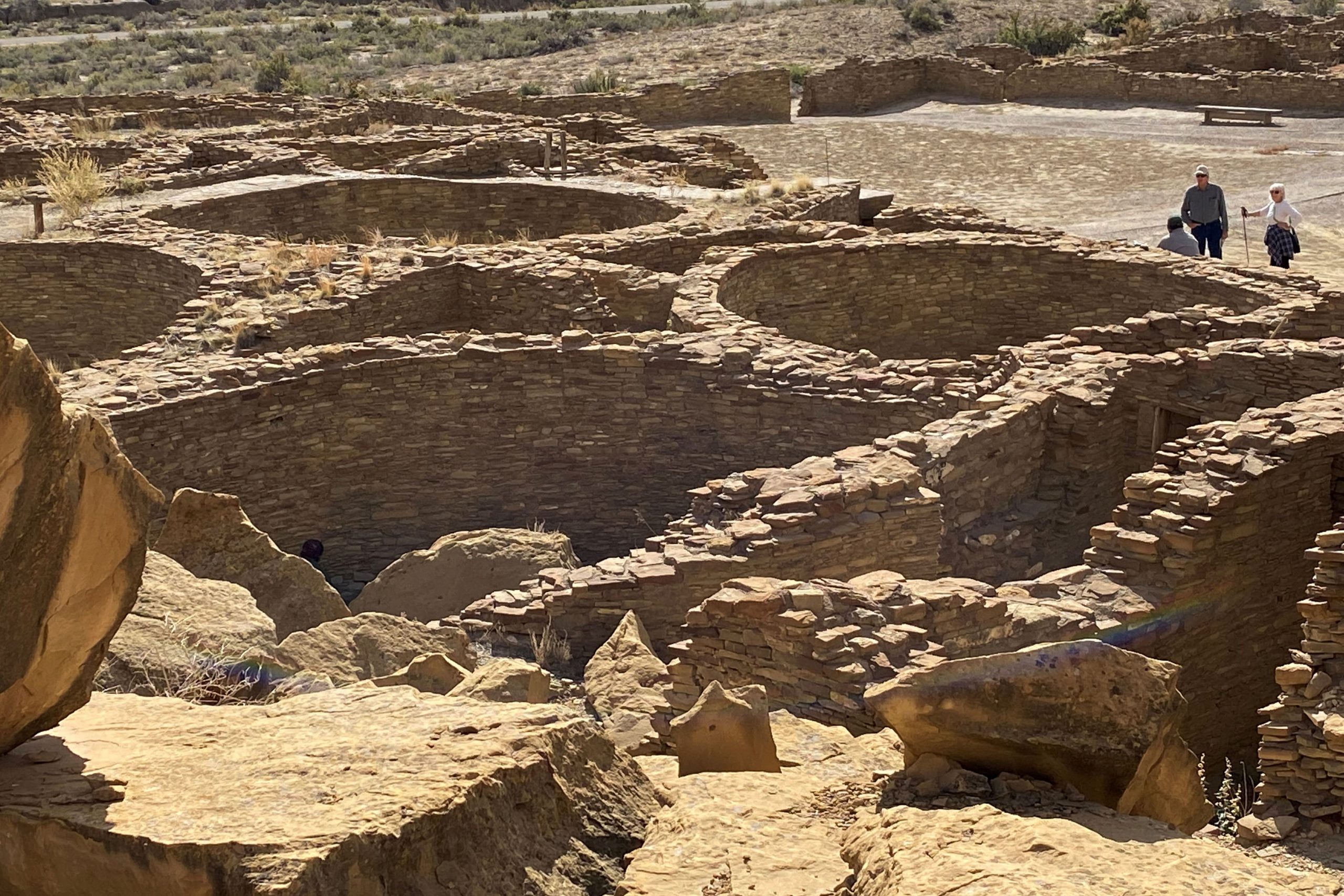 The Biden administration said on Friday it would stop issuing new oil and gas drilling leases within 10 miles of the Chaco Culture National Historical Park, a region central to Pueblo ancestral heritage in northwest New Mexico.
Tribes, conservationists and state officials have long called on the federal government to ban drilling in the area. Structures in the area date back thousands of years, and the park is listed as a World Heritage Site by UNESCO, the United Nations' cultural agency.
President Joe Biden first proposed protecting the area in November of 2021. It is aligned with his goal to conserve at least 30% of federal lands and waters by 2030.
But, the Interior Department ban on new leasing on federal lands around Chaco will last for just 20 years and does not extend to private, state or tribal lands.
"Today marks an important step in fulfilling President Biden's commitments to Indian Country, by protecting Chaco Canyon, a sacred place that holds deep meaning for the Indigenous peoples whose ancestors have called this place home since time immemorial," Interior Department Secretary Deb Haaland said in a statement.
Haaland, a New Mexican who is the nation's first Native American cabinet secretary, is a member of the Pueblo of Laguna tribe. New Mexico's Congressional delegation introduced a bill this year that would go a step further than the Interior order by permanently protecting the region.
Oil and gas industry groups have opposed withdrawing the lands around Chaco for leasing.
In addition, the Navajo Nation withdrew its support for the plan last month, saying its members could lose potential income tied to those resources.
The U.S. Bureau of Land Management last year estimated that protecting the lands would result in the long-term loss to the federal government of $4.8 million a year in royalties. It also said about 49 jobs would not be created.
Gold snaps 3-day rally but still up on week with U.S. debt deal 'done'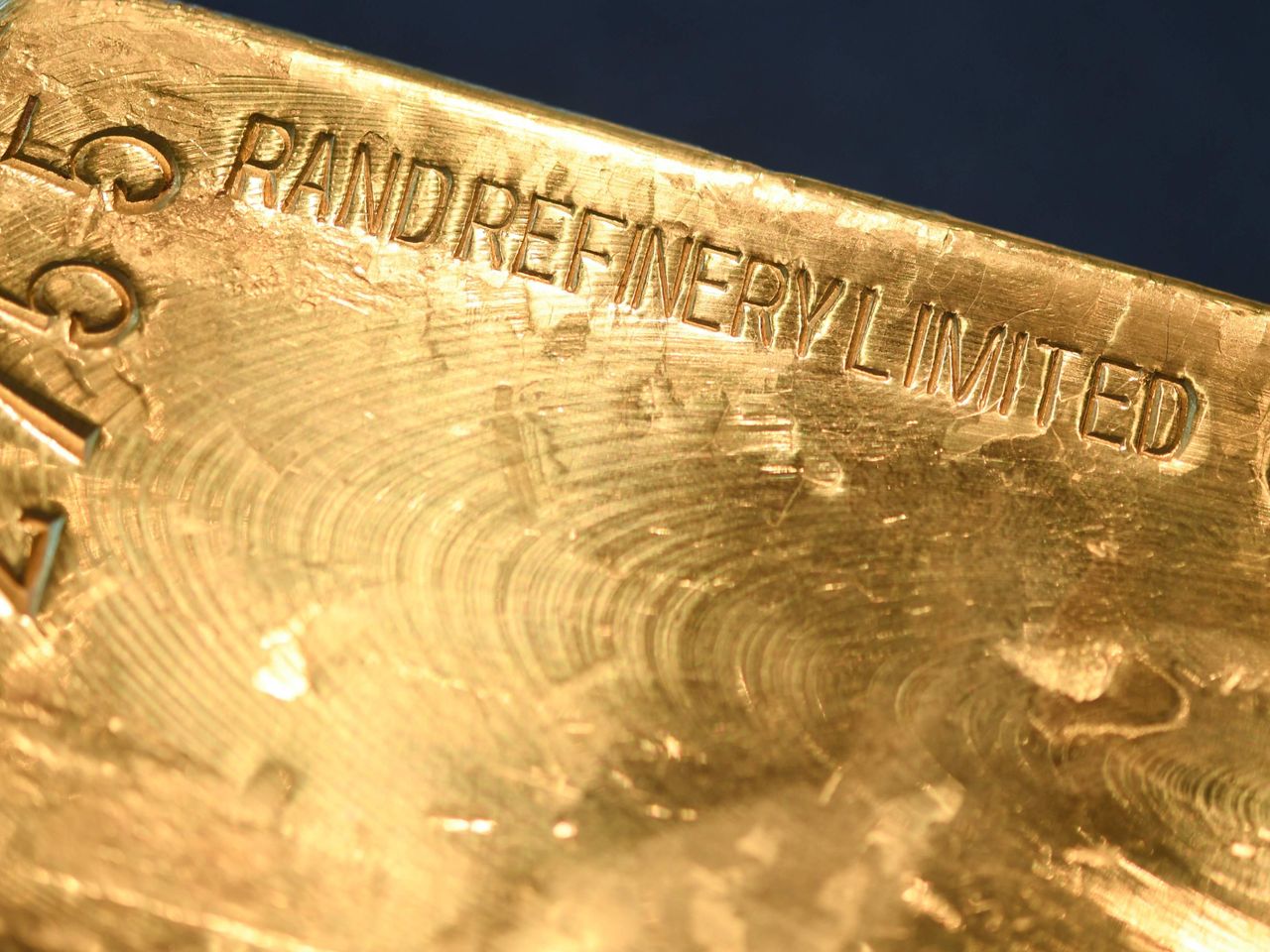 The U.S. debt ceiling deal is done but gold isn't quite dead yet, as some had been speculating.
Futures of the yellow metal settled down on Friday for the first time in three days. But the drop could not wipe gains over three previous days, leaving gold in the positive for the week.
The front-month gold contract on New York's Comex settled at $1,969.60 an ounce, down $25.90, or 1.3%, on the day. The benchmark for gold futures hit a two-week high of $2,000.65 in the previous session. For the week, Comex's front-month gold contract posted a return of 1.3%.
The spot price of gold, which reflects physical trades in bullion and is more closely followed than futures by some traders, was at $1,953.19 by 13:30 ET (17:30 GMT), down $24.33, or 1.2%, as futures trading came to a close. Spot gold hit a one-week high of $1,983.44 on Friday before reversing.
Gold had a positive week despite the dollar rising for a second time in three sessions as forex traders reacted to the Senate passage for the debt ceiling deal that only needs President Joe Biden's signature next.
U.S. jobs data for May also proved stronger than expected while unemployment itself rose and wage growth slowed, resulting in a split opinion among economists on whether policy makers at the Federal Reserve would hike interest rates again when they meet on June 14.
Mexico to fight US dispute over GM corn after formal consultations fail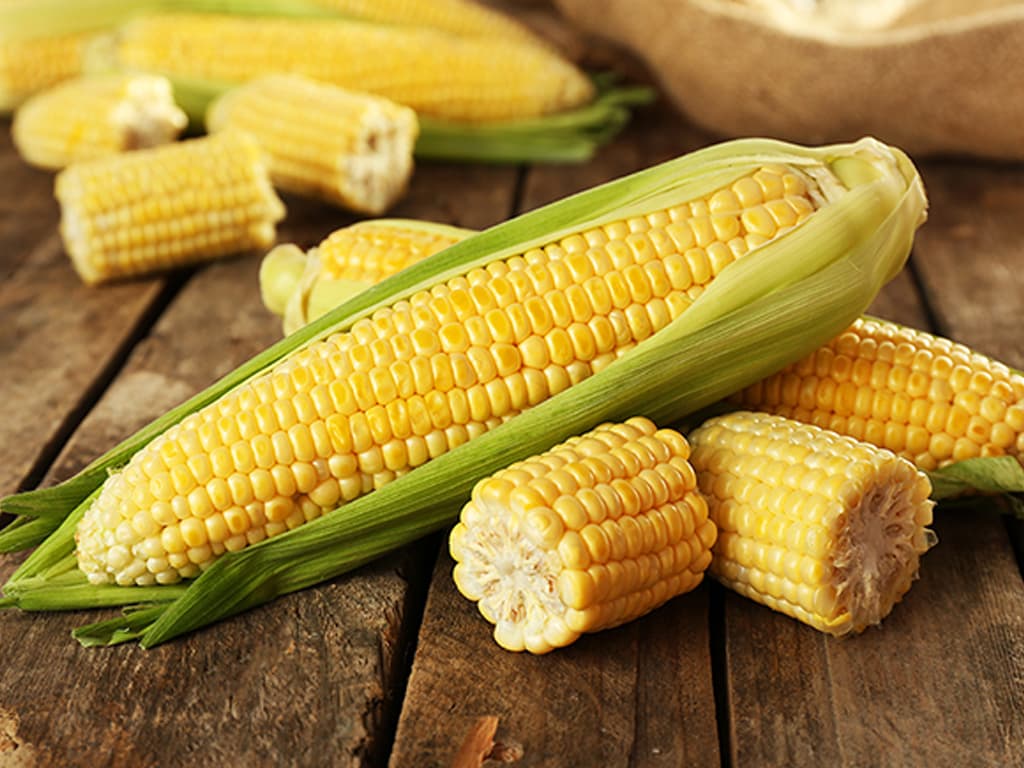 Mexico said on Friday it would counter U.S. arguments over agriculture biotech measures, including plans to limit its use of genetically modified (GM) corn, in trade dispute settlement consultations requested by Washington earlier in the day.
The consultation request comes as the North American neighbors inch toward a full-blown trade dispute under the U.S.-Mexico-Canada Agreement (USMCA) over Mexico's policies to limit the use of GM corn, which it imports from the U.S.
If the consultations fail to resolve disagreements within 75 days, Washington can request a dispute settlement panel to decide the case.
Mexico said it was committed to "constructive dialogue" regarding U.S. concerns and to "reach a mutually satisfactory agreement."
Asked if Canada would take similar action to the U.S., a spokesperson for the Trade Ministry said Canada is "considering its next steps" and would be "guided by what is in the best interest of our farmers and the Canadian agriculture sector."
The United States requested formal trade consultations in March over objections to Mexico's plans to limit imports of GM corn and other agricultural biotechnology products. Those consultations took place, but failed to resolve the matter, senior officials of the U.S. Trade Representative's office said.
Mexico's agriculture ministry declined to comment, but the minister this week expressed confidence that the dispute with the U.S. would not escalate to a dispute settlement panel.
The conflict comes amid other disagreements between the U.S. and Mexico, most notably over energy in which the U.S. has argued that Mexico's nationalist policy prejudices foreign companies.
Despite February changes to Mexico's decree on GM corn, the U.S. said the Latin American country's policies are not based on science and appear inconsistent with its commitment under the USMCA.
The new decree eliminated a deadline to ban GM corn for animal feed and industrial use, by far the bulk of its $5 billion worth of U.S. corn imports, but maintained a ban on GM corn used in dough or tortillas.
Mexico argued on Friday the ban will not affect trade with the U.S., as Mexico produces more than enough white corn used for tortillas.
A senior Mexican executive, speaking before consultations were requested, said that because Mexico is not formally preventing sale of U.S. GM corn, any dispute panel would likely find little material damage had been done to U.S. business.
Mexican President Andres Manuel Lopez Obrador has also said GM seeds can contaminate Mexico's age-old native varieties and has questioned their impact on human health.
February's revised "decree does call for a gradual substitution and eventual banning of biotech corn, and this part of the measure itself is not science-based," said a senior USTR official.
The consultations will also address Mexico's rejection of new biotech seeds for products like soybeans, cotton and canola, U.S. officials said.
Mexico argued on Friday that the decree "encourages Mexico to preserve planting with native seeds, which is done in compliance with the USMCA's environmental regulations."
Some sector experts have expressed concern that the move could set a precedent among other countries, which would disrupt the global corn trade.
The National Corn Growers Association, which represents U.S. farmers, praised the U.S.' move.
"Mexico's actions, which are not based on sound science, have threatened the financial wellbeing of corn growers and our nation's rural communities," association President Tom Haag said in a statement.