Latest cryptocurrency news: what happened in the cryptocurrency market while everyone was sleeping – review from September 7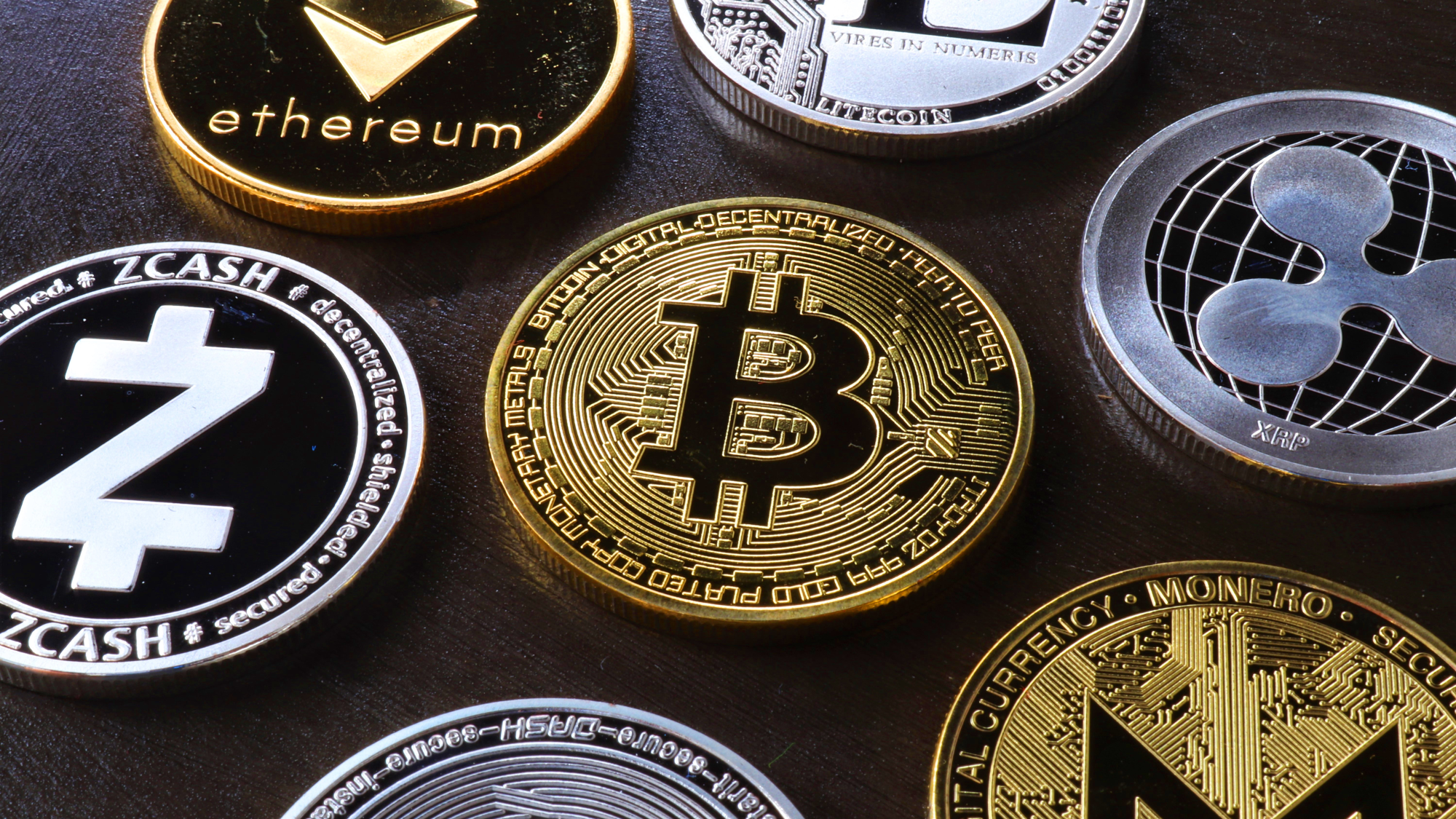 The most current latest cryptocurrency news: Bitcoin (BTC), according to the resource CoinGecko, began Wednesday With a fall. The cryptocurrency is trading at $18,690 (1 token in rubles is 1,143,758). Bitcoin's minimum in 24 hours is $18,644 and its maximum is $20,003. The second most capitalized cryptocurrency, Ethereum, also began the day with a drop. Now, the coin is trading at $1,508.
Popular cryptocurrency exchange Coinbase has put forward a proposal to transfer 33% of the $1.6 billion liquidity of the DAI Stablecoin Collateral Exchange Module – Peg Stability Module (PSM) of the decentralized MakerDAO protocol to the trading platform's custodial account.
According to the authors of the initiative, the scheme will help the project increase revenues by $24 million. To do so, MakerDAO will need to lock USDC stablecoins into Coinbase's institutional customer rewards program with a return of 1.5% per annum.
If we look at real-time cryptocurrency news, we see how the cryptocurrency market and the blockchain project industry continue to show signs of maturity despite the downturn in the economy. These are the conclusions reached by KPMG analysts in their research.
The maturity of the market, according to the authors of the paper, is also indicated by high activity and positive investor sentiment. In the first quarter of 2022, the volume of investments in crypto- and blockchain projects reached $14.2 billion.
At the same time, KPMG believes that crypto-winter will destroy many startups. Analysts consider the departure of some of its participants from the market as a necessary condition for its recovery after the active growth of 2021.
Ethereum developers have successfully activated a Bellatrix update to the cryptocurrency network. The move was one of the latest in the project team's preparations to migrate ETH from the extremely energy-consuming PoW to the PoS algorithm as part of The Merge update. The migration is scheduled to take place between September 10 and September 20, 2022. Currently, 74% of nodes are ready to migrate ETH to PoS.
Ahead of the Bellatrix activation, users of popular cryptocurrency exchange Binance encountered a suspension of ETH transactions on some networks.
Earlier we reported that Poolin mining pool wallet stopped withdrawals.
BTC price holds 6% gains as Bitcoin battles for 'crucial' $28K support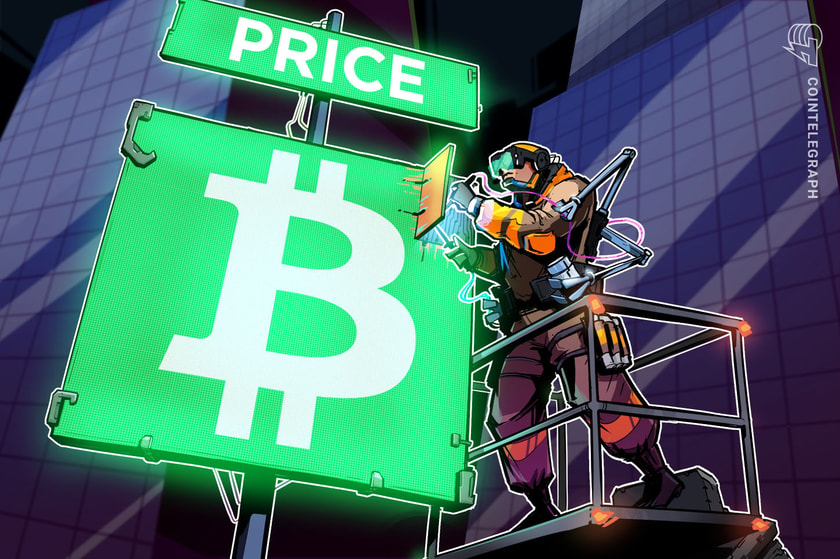 Bitcoin (BTC) passing $28,000 hints at bullish sentiment, but reclaiming it for good is essential, analysis says.
In an X (formerly Twitter) post on Oct. 17, Yann Allemann and Jan Happel, co-founders of on-chain analytics firm Glassnode, described the $28,000 mark as a "critical milestone" for the BTC price.
Glassnode: "Keep an eye out" for $28,000
After snap volatility, which caused Bitcoin to hit $30,000 for the first time since August, the largest cryptocurrency has managed to preserve some of its gains.
At the time of writing, BTC/USD is circling $28,500, per data from Cointelegraph Markets Pro and TradingView — still up around 6% since the weekly open.
For Allemann and Happel, the pair is now at a defining crossroads.
"The crypto market is hinged on BTC's ability to breach and consistently maintain a value north of $28k," part of their commentary stated.
$28,000 has formed a battleground ever since Bitcoin first crossed it in early 2021, and liquidity has traditionally surrounded it as bulls and bears fight to secure control over long-term trajectory.
Data from the trading suite DecenTrader, among others, confirms that the status quo remains despite recent BTC price moves, with $28,000 lying in a zone between major longs and shorts of varying leverage.
"While this pivotal milestone was momentarily attained on futures, the spot market price peaked at $27.98k earlier today. It's evident just how crucial this price point is in the larger scheme," Allemann and Happel added.
"The rapid movements and these price thresholds aren't just numbers. They signify investor sentiment, market dynamics. Keep an eye out for the 28k level."
Road to Bitcoin halving contested
As Cointelegraph reported, predictions over what the future will bring for Bitcoin both before and after its next block subsidy halving in April 2024 differ considerably.
Related: Mining BTC is harder than ever — 5 things to know in Bitcoin this week
In an interview last month, DecenTrader co-founder Filbfilb eyed BTC price galvanizing itself for upside during Q4, possibly reaching $46,000 by the halving.
Some well-known market participants, however, remain risk-averse. Among them, popular trader Crypto Tony and others are betting on a pre-halving return to $20,000 for a final local bottom.
"Many can scream they are long right now and caught that move, but if your not taking profit here at resistance your doing something wrong," he told X subscribers about the recent surge.
"I personally will not be long unless we flip that $28,500 level into support."
This article does not contain investment advice or recommendations. Every investment and trading move involves risk, and readers should conduct their own research when making a decision.
Ripple job posting hints at possible IPO, XRP community says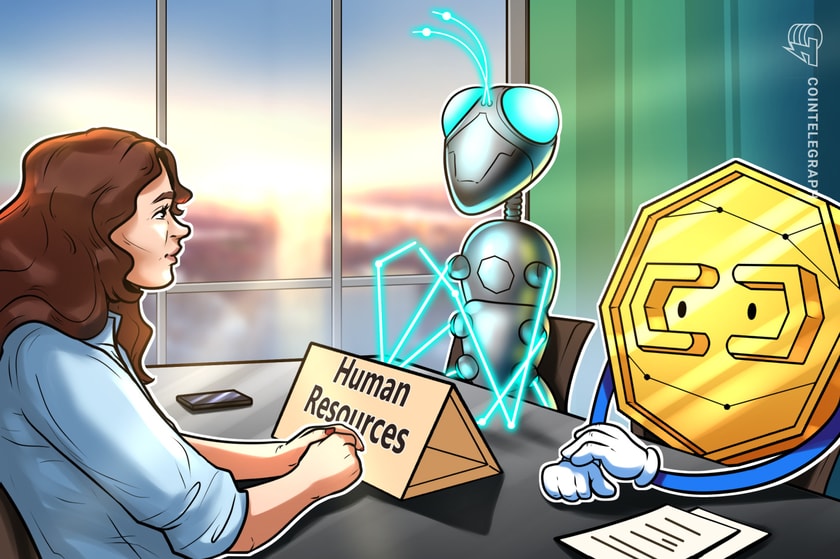 Fintech payments company Ripple released a new job posting on Oct. 16 for a shareholder communications senior manager across multiple locations in and outside the United States. The job posting prompted many crypto enthusiasts to label it as an official hint about the company's plans to go public.
The job posting outlines that the role will require direct communication with shareholders — a concept generally associated with publicly traded companies. The chosen candidate would be responsible for developing and implementing communication and relationship management strategies for "existing and prospective investors, current shareholders, and financial analysts."
The job description emphasizes the candidate's need to create strategic plans specifically suited for situations like "M&A [mergers and acquisitions], investments, liquidity events, and other high-impact moments."
The role includes creating investor-focused materials like "presentations, fact sheets, case studies, and analyses" to inform and educate potential investors about the company's prospects and performance — a necessary component of the initial public offering (IPO) preparation process. The responsibilities of the post also include maintaining a shareholder database and managing routine communications like quarterly updates.
Related: How are crypto firms responding to US regulators' enforcement actions?
Many XRP (XRP) proponents and the pro-Ripple community on X (formerly Twitter) are referring to the job posting as a hint that there may be an IPO. Some key executives from the company have also alluded to the possibility that Ripple might go public but haven't given any indication of timing.
Anyone notice the recent job openings at #Ripple?

The only reason you need a Shareholders Communication Manager.. is for an IPO.

😉 https://t.co/jpte8wUiFu pic.twitter.com/VAcIKgPltF

— Chad Steingraber (@ChadSteingraber) October 16, 2023
The crypto-focused payments company has recently been in the limelight due to the U.S. Securities and Exchange Commission's (SEC) lawsuit alleging XRP is a security. Ripple scored a major win in the lawsuit in July when a judge ruled that XRP is not a security in terms of sale on digital asset exchanges.
Key Ripple executives have claimed that even though the SEC lawsuit has cost them many business opportunities in the U.S., most of its remittance business lies outside America.
Magazine: US enforcement agencies are turning up the heat on crypto-related crime
Banks' crypto exposure must be disclosed — BIS' Basel Committee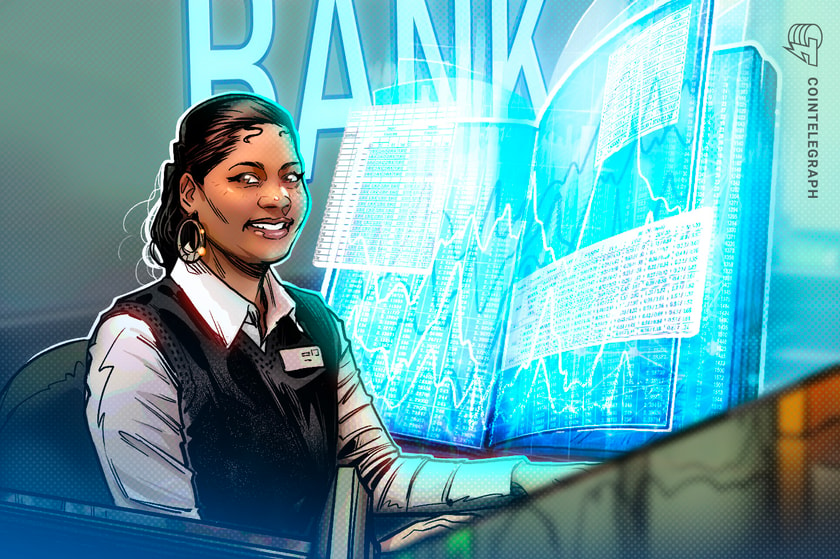 The Basel Committee on Banking Supervision of the Bank for International Settlements (BIS) released a consultation paper on Oct. 17, proposing to make it compulsory for banks to disclose their crypto exposure.
The Basel Committee comprises central banks and financial authorities from 28 jurisdictions and is a forum for regulatory cooperation on banking supervisory matters. The latest consultation paper is based on the disclosure guidelines in the final prudential standard on how banks should handle their exposure to crypto assets released in December 2022.
The consultation paper aims to set a standardized "disclosure table and set of templates for banks' crypto-asset exposures," with a proposed implementation date of Jan. 1, 2025. The Basel Committee has opened the proposal for public comment until Jan. 31, 2024, after which the results will be published on its website.
Under the new proposed regulations, banks would be required to provide quantitative data on exposures to crypto assets and the corresponding capital and liquidity requirements. Banks would also be required to offer qualitative data on their activities linked to cryptocurrencies.
Additionally, banks would be required to offer information on the accounting classifications of their exposure to crypto assets and liabilities. In its proposal, the committee claimed that using a uniform disclosure format will encourage the application of market discipline and lessen information asymmetry between banks and market participants.
Related: Ripple joins BIS cross-border payments task force
The committee also reviewed crypto assets and bank exposure in June. At the time, the committee didn't delve deeply into the topic, mentioning only that it was focusing on permissionless blockchains and the eligibility criteria for "Group 1" stablecoins.
The BIS has been actively involved in crypto consultations and examining the regulatory aspect of decentralized technology. Recently, the BIS and a handful of European central banks published details of a concept to develop a system to track international flows of cryptocurrencies.
Magazine: Blockchain detectives: Mt. Gox collapse saw birth of Chainalysis