What happens to Axie Infinity (AXS) after its listing on the App Store?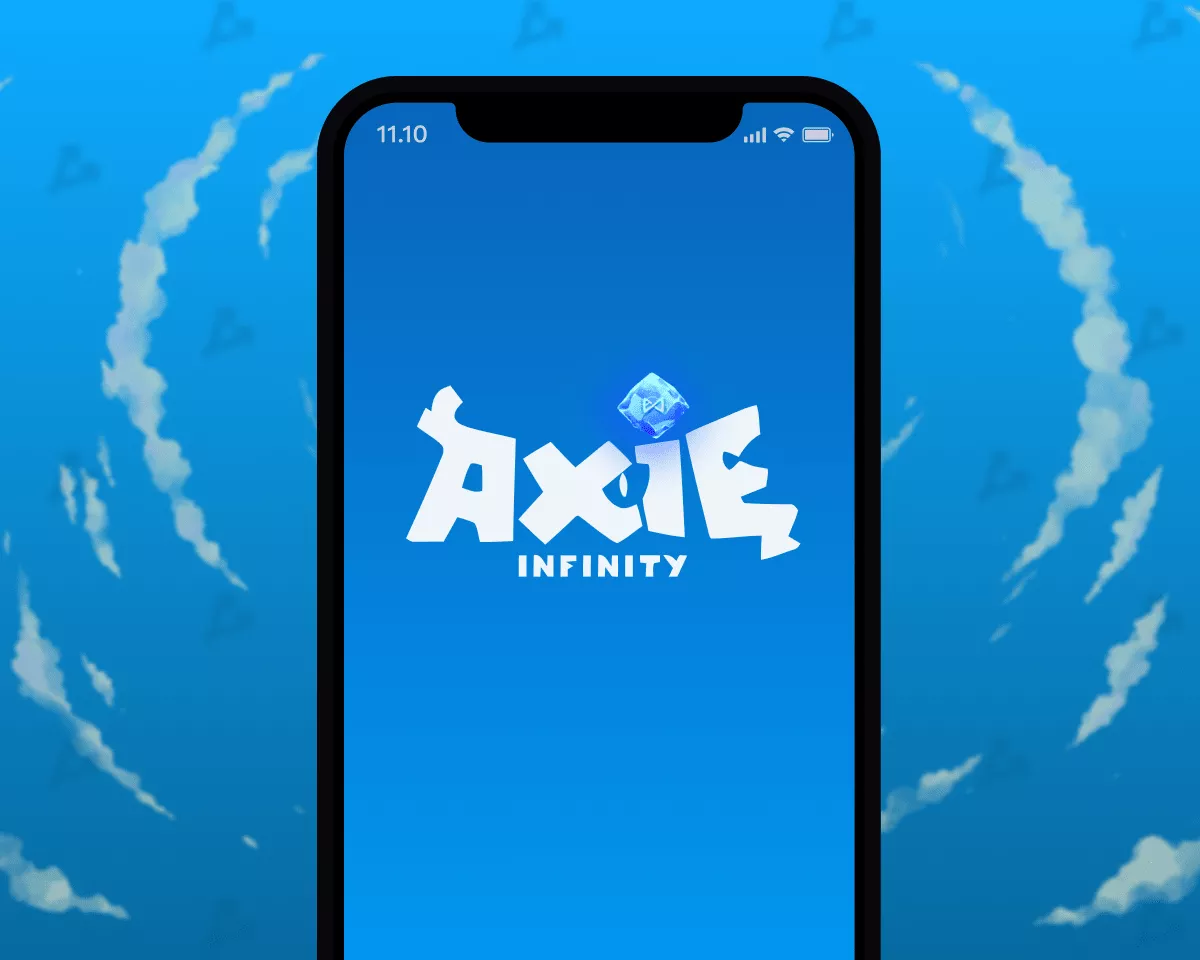 Axie Infinity (AXS) experienced a 10% increase in price, rising from $6.75 to an intraday high of $8, following the announcement of its availability on the App Store. Users of iOS devices in select Latin American and Asian countries can now download the "Axie Infinity: Origins" card game from Apple's official app store.
The number of new users joining the Axie Infinity ecosystem has surged, but market sentiment is not yet euphoric. However, as strategic investors factor in the implications of this news, it is expected that AXS will continue to rise.
Axie Infinity Attracts New Users
The network growth metric, which tracks the creation of new addresses on the blockchain network, indicates a 300% increase in the rate of new address creation on the AXS network after a significant decline in April.
For instance, while 35 new users joined the AXS network on May 12, within just 12 hours after the game appeared in the App Store, 137 new addresses were added.
Currently, the game is only available in limited regions, but once it becomes accessible in more countries, the pace of new address creation is expected to accelerate. As more gamers join, the demand for in-game assets will increase, reinforcing the bullish forecast for AXS' price.
Market's Full Appreciation and Price Projection
The market has yet to fully grasp the implications of Axie Infinity's App Store listing. Onchain statistics reveal that social sentiment surrounding the AXS token remains negative.
According to IntoTheBlock, there is a possibility for AXS to surpass $11, a level it hasn't reached since January 2023. To achieve this, the coin needs to overcome the resistance area at $8.79, where 7,640 addresses purchased 130 million AXS tokens at prices ranging from $7 to $8.79. These holders may want to secure some profits, potentially slowing down the rally.
If the AXS price falls below the support zone at $6.8, the downtrend could resume. Around 3,000 holders who bought 1.6 million AXS tokens at an average price of $6.84 are concentrated in this zone. They are likely to buy more tokens to prevent further declines.
A drop below $6.84 would negate the bullish outlook for the AXS and trigger a downturn to $5.92.
Earlier, we reported that a controversy erupted online over the first BTC purchase.
Ripple case more crucial than ever amid Coinbase, Binance SEC crackdown: Lawyers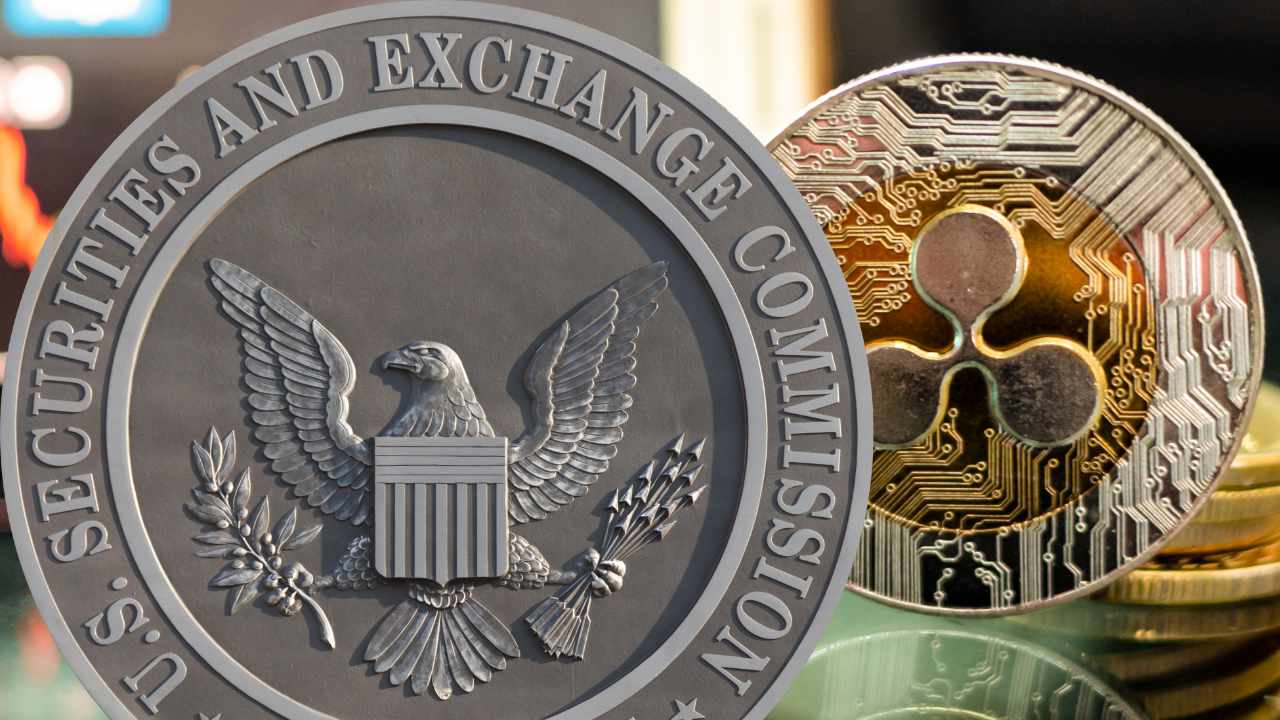 The judges presiding over Coinbase and Binance's lawsuits will likely watch the results of the SEC v Ripple case closely, crypto lawyers told Cointelegraph.
Ripple has been in a legal battle with the United States Securities and Exchange Commission since December 2020, with the regulator alleging that Ripple offered unregistered securities via XRP since 2013.
On June 6 the SEC filed a lawsuit against Coinbase also alleging that it has been offering unregistered securities. A day before it filed a lawsuit against Binance containing some similar allegations.
Lawyer James Murphy, known as "MetaLawMan" on Twitter, explained in a series of tweets on June 9 that a favorable outcome for Ripple could "undermine the entire basis for the SEC's case" against both Coinbase and Binance.
However, he also warned that "before anyone gets too excited," a ruling by Judge Torres in the Ripple case would not be "binding precedent" for these recent filings.
This means that the judges for the Coinbase and Binance lawsuit will "not be bound to rule the same way," as only decisions of the Court of Appeals and the Supreme Court have that influence.
Speaking to Cointelegraph, pro-XRP lawyer John Deaton believes the SEC is "well aware" that Judge Torres' decision in the Ripple case will be published "in the very near future."
Deaton believes that the SEC purposefully filed these new cases ahead of that result, in case the regulator faces an unfavorable outcome in the Ripple case, stating:
"I believe the SEC wanted to get those cases filed before that decision just in case it is a bad result for the SEC, possibly causing it to lose some political and legal momentum."
Murphy believes the judge assigned to the Coinbase case, Judge Reardon, "will pay very close attention" to the determination of whether XRP is a security or not, pointing out that they serve in the same court in lower Manhattan.
He believes that Reardon would "follow the same reasoning" as to whether the 13 tokens cited in the Coinbase complaint are securities, adding that this can go "both ways," if it's a favorable outcome for the SEC.
XRP-friendly lawyer Bill Morgan, a consultant at Morgan Mac Lawyers, also opined that the Ripple case could have an influence over the Binance and Coinbase cases.
Morgan explained that the outcome in the Ripple lawsuit can be used as an "advantage" for either the industry or the SEC, depending on the result.
"If they lose badly in the Ripple case, they go forwards with Coinbase and Binance with a substantial judgment against them. Obviously Coinbase and Binance will use that to their advantage that the sales of XRP is not an investment contract."
Deaton noted that he actually predicted back in 2022 that the SEC would sue Coinbase and Binance "by the way the SEC was approaching the Ripple and XRP case."
However, he believes that the SEC will tone down its action against crypto firms once the major financial institutions adopt a greater share of the crypto market.
"Once JPMorgan, Goldman Sachs or other traditional players get a bigger slice of the crypto market then the SEC will become more reasonable" he stated.
Tether's game plan in El Salvador: Why invest in Volcano Energy?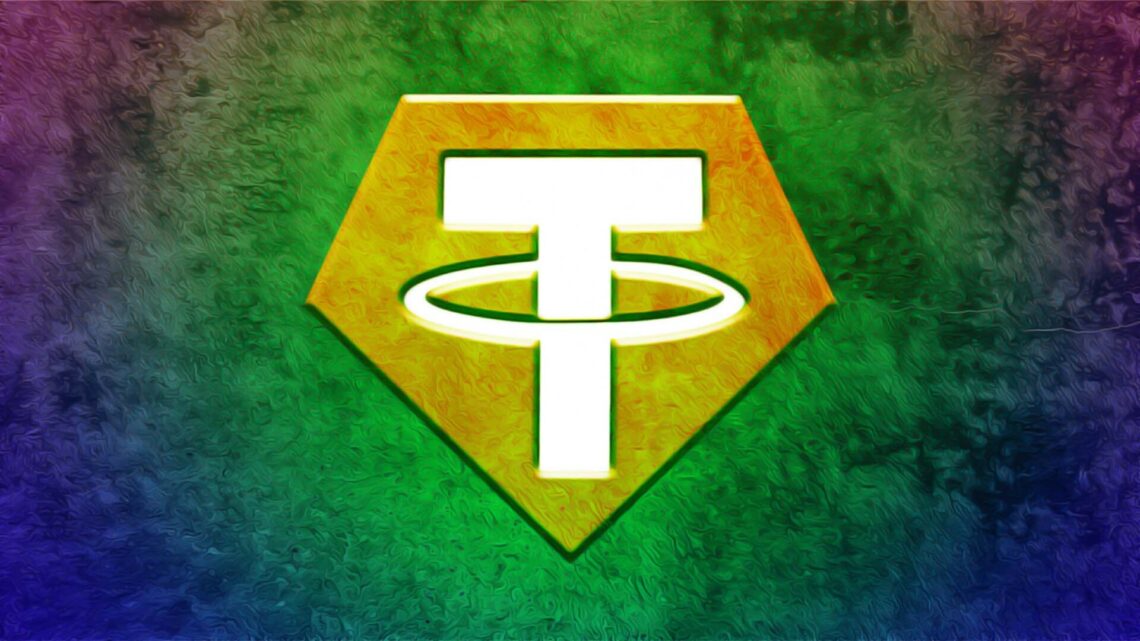 Stablecoin issuer Tether has dipped into its war chest to invest in El Salvador's $1 billion renewable energy project to help drive Bitcoin adoption in the Central American nation.
The Tether issuer is one of a handful of companies investing in El Salvador's renewable power generation project. Volcano Energy is set to generate electricity from solar and wind energy in El Salvador to power future Bitcoin mining operations in the country.
The planned 241-megawatt (MW) renewable energy park is the latest move in El Salvador's Bitcoin adoption drive after the country made BTC legal tender back in 2021.
Cointelegraph caught up with Tether's chief technology officer Paolo Ardoino during Money 20/20 in Amsterdam. Ardoino — who is attending the renowned finance and payments convention promoting Bitfinex Pay and the Lightning Network — delved into several topics concerning Tether, Bitfinex and the wider cryptocurrency space.
Just two days before the interview, Tether announced it would be investing in Volcano Energy to gain exposure to energy production and leverage the facility to power Bitcoin mining farms in the future.
There is also an ideological element to the move, with Ardoino stressing his belief that El Salvador is blazing a trail for sovereign Bitcoin adoption despite the relatively slow uptake of BTC as a payment option in the country.
Ardoino drew parallels to the European Union adopting the euro as a continental currency in the early 2000s, which required significant resources to change existing financial infrastructure, as well as buy-in from citizens of its 27 member states.
"Given all the powers that they had, it still took five, six years, and yet people were super confused."
The proliferation of Bitcoin as a payment method in El Salvador has had some teething problems, as explored by Cointelegraph journalist Joe Hall in a recent visit to the country using BTC as a primary means of payment.
Ardoino contends that the path to widespread BTC use and adoption in El Salvador will take time, considering that citizens are not being forced to use the alternative currency in their everyday lives:
"It's extremely unfair to expect that the whole population will use Bitcoin because, first of all, it's not forced. Adoption is through private companies and public investments, rather than being taxpayer money."
Tether's investment in the country's energy production program is part of a two-fold strategy. Firstly, investing in energy-producing infrastructure holds its own value, which can then be utilized to power Bitcoin mining operations.
Ardoino also argued against the prevailing narratives around the environmental impact of Bitcoin mining and critiques of the industry for putting a strain on the global energy grid:
"Firstly, the majority of Bitcoin mining is already happening with renewable energy. Secondly, Bitcoin mining is mainly using excess energy anyway, but even more so if we first build the energy production."
Ardoino said Tether's investment alongside a group of 12 investors aims to build an energy production facility that companies, factories and households can also tap into. The excess energy from Volcano Energy will be used for BTC mining to help make El Salvador a "unicorn with its own unique story."
Bitcoin price can gain 60% if 'textbook' chart pattern confirms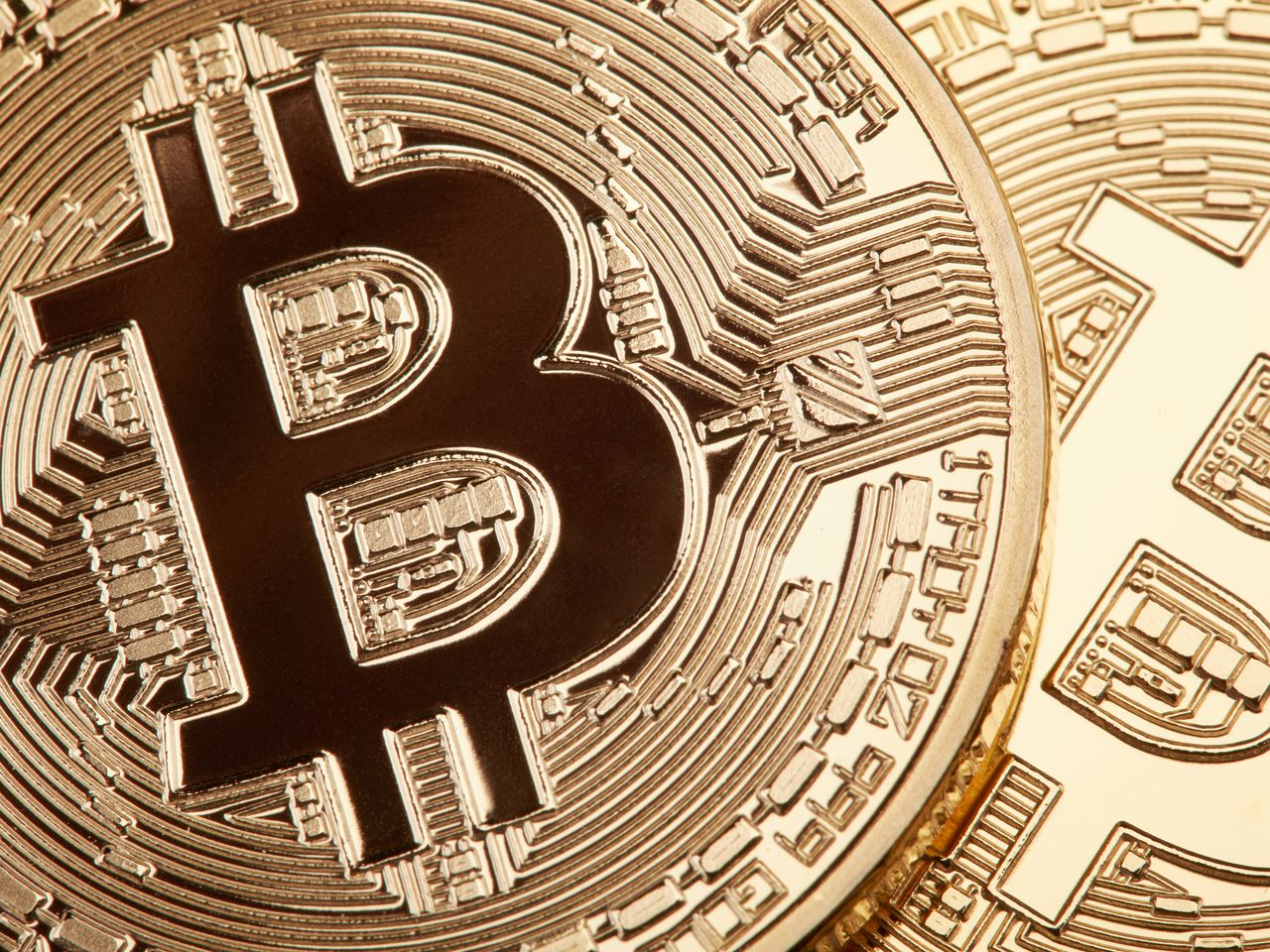 Bitcoin may be in line for a 60% upside if a long-term chart feature stays intact. In part of his latest analysis on June 8, popular trader Mikybull Crypto flagged encouraging signs on the BTC/USD weekly chart.
Weekly Bitcoin price chart keeps $40,000 on the table
With Bitcoin still wedged in a narrow trading range it entered almost three months ago, market participants have little to go on when it comes to short-term price targets. Day-to-day performance has offered no decisive trend up or down, and $30,000 remains formidable resistance overhead.
"The market is still in the same position it has been the past few days. Don't get chopped up, place some bids at the extremes and wait," trader Jelle suggested in advice now typical of the current market perspective.

"Stay focussed on the higher timeframe direction."
For Mikybull Crypto, however, those higher timeframes point to some much more interesting price action around the corner.
The weekly chart, he argued, shows BTC/USD completing and now retesting an inverse head-and-shoulders pattern.
This is the bullish counterpart to the standard head-and-shoulders pattern, which shows resistance being cemented and is typically followed by downside.
While daily timeframes have seen a bearish head-and-shoulders pattern materialize around April's $31,000 local highs, the broader trend may yet play out in bulls' favor.
"Bitcoin is flashing a textbook inverse head and shoulders on the weekly TF. Price is currently retesting the Neckline after the breakout," Mikybull Crypto explained.

"As taught, if the range between the head and neckline is usually the sprint, we are anticipating another 60% rally on BTC."
That 60% "sprint" would place BTC/USD at around $40,000.
The $40,000 mark and the nearby area are, in fact, already a popular target for various traders.
Crypto Kaleo has continued to describe $40,000 as a "magnet" for the market, while Bitcoin price has preserved key support trend lines throughout the three-month range.
In a prediction this week, meanwhile, fellow trader and analyst Credible Crypto said that $40,000 would not form the ceiling for BTC in 2023.
"Expectations: 'The Bitcoin halving is in April 2024. Expect $BTC to go sideways between 20-40k for about 12 months which is when we accumulate as much Bitcoin as we can. Once the halving hits, we start our next bull run to 100k+ into 2025. WAGMI,'" he told followers.

"Reality: BTC makes a new ATH in 2023 leaving the majority sidelined. Not everyone makes it."
This article does not contain investment advice or recommendations. Every investment and trading move involves risk, and readers should conduct their own research when making a decision.