Investors expect FED rate cuts in 2023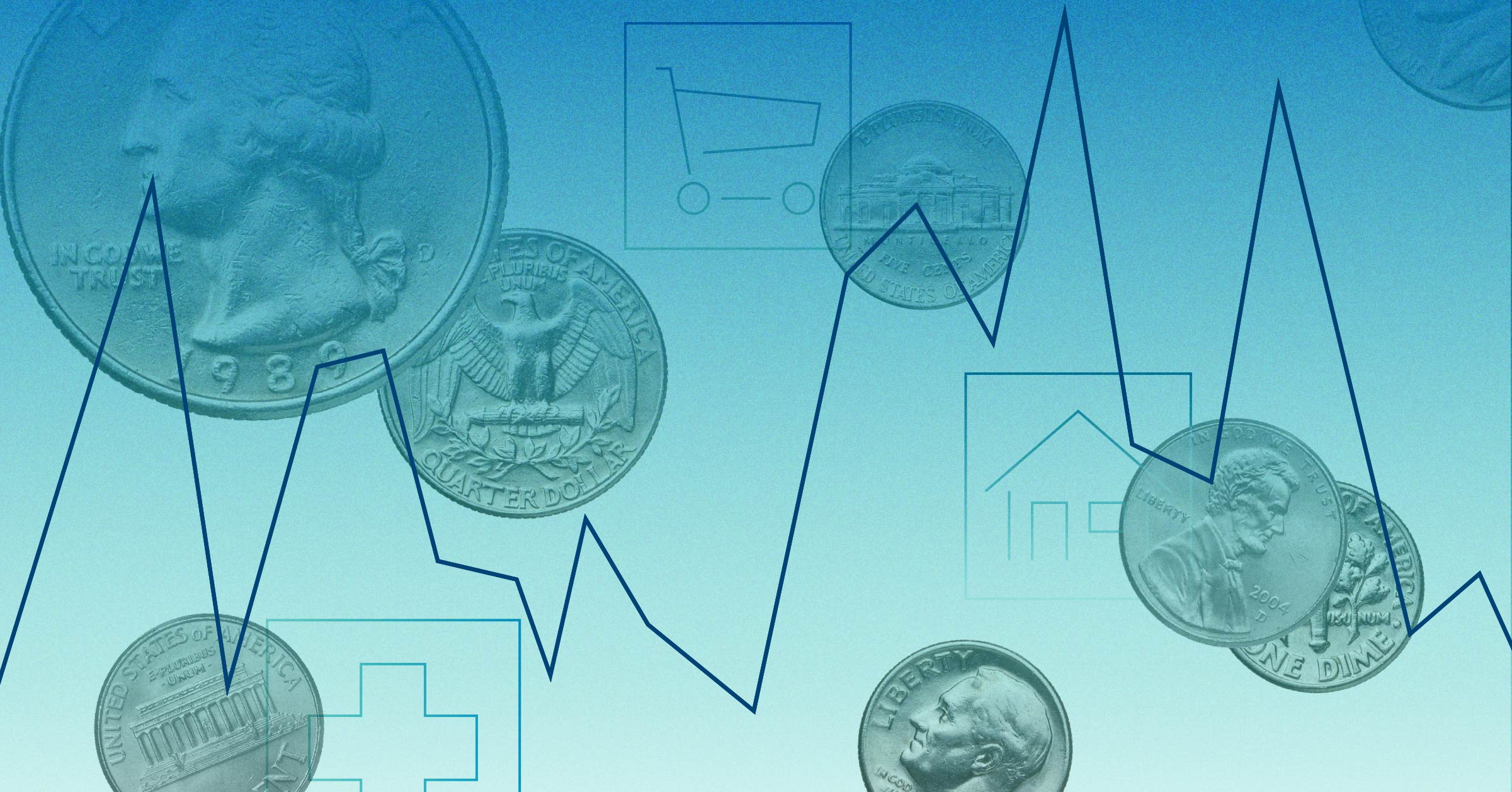 Should we expect FED rate cuts in 2023? U.S. Federal Reserve (Fed) officials say it's too early to think about cutting interest rates this year, while investors are becoming increasingly convinced that the regulator will do just that, The Wall Street Journal writes.
Where this clash of opinions will ultimately lead to is likely to be one of the biggest questions facing financial markets in 2023.
How many FED rate cuts in 2023? Many fund managers believe that inflation has already peaked and that price pressures will drop so rapidly that the Fed will reverse course and cut rates several times by the end of this year, as it already did in 2019, just seven months after the last increase. Positive trends will positively affect all markets, including Ultra T-Bond.
At the same time, Fed officials are pushing a very different view, saying that the current situation is different from the past because the inflation rate is significantly higher.
U.S. consumer prices (CPI) rose 6.5 percent in December compared to the same month last year, the Labor Department said Thursday. Thus, inflation slowed from 7.1% in November, the lowest since October 2021. Consumer prices fell 0.1% from the previous month, the first month-over-month decline since 2020.
Signs of slowing inflation fueled expectations that the Fed would move to cut rates as soon as the second half of this year. Derivatives traders estimate a 90% chance that the Fed will raise rates two more times in 2023, and that they will be around 4.9% by March, according to CME Group. They estimate a 60% chance that the Fed will then cut rates at least once before December.
At the December meeting, Fed officials predicted that interest rates would continue to rise through the spring, to about 5.1%. None of them talked about plans to lower the key rate this year.
Investors who expect U.S. interest rates to fall this year risk serious losses if they are wrong, the WSJ noted.
Indicator S&P 500 index soared by 11% from its October low, and most of its growth is associated with expectations that the Fed will change course, moving from rising rates to lower them this year. Meanwhile, the 10-year U.S. Treasuries yield was at 3.455% on Friday, up from an October peak of 4.231%.
Earlier, we reported that Goldman forecasts U.S. home prices to be down 25 percent from their peak levels.
Global shares edge up as Fed pause bets bolster sentiment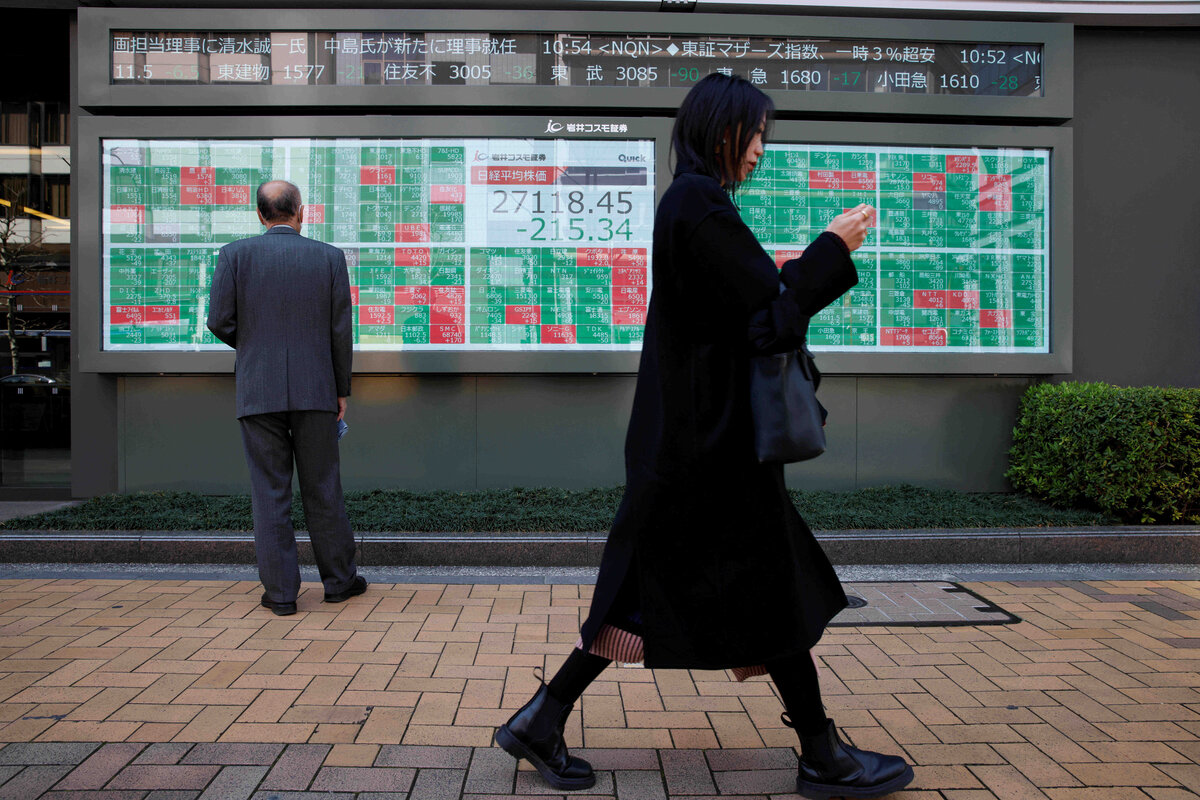 Global equities were set for a small weekly gain on Friday following a Wall Street rally overnight, as rising bets the Federal Reserve will skip a rate increase next week overshadowed worries about U.S. markets being drained of cash.
MSCI's broad index of global shares edged 0.2% higher, on track for a weekly rise of 0.6%.
Europe's Stoxx 600 equity gauge was flat, following a 2% jump in Japan's Nikkei, which rebounded strongly after its plunge from a 33-year high in the previous session.
Traders now lay 73% odds on the Fed keeping rates steady on June 14, in a range of 5%-5.25%, pausing its most aggressive hiking cycle since the 1980s.
Bets for a pause were supported by data overnight showing the number of Americans filing new jobless claims surged to a more than 1 1/2-year high, indicating a loosening labour market that could further quell inflation.
Investors also hope the Fed will pause its rate rise campaign as a quirk of the U.S. debt ceiling negotiations has posed a potential a threat to market liquidity.
The U.S. government is expected to rush to sell short term debt to replenish its Treasury General Account, potentially at yields so high that banks raise deposit rates to compete for funding, reducing interest in riskier assets like equities.
"We're all worried about liquidity," said Ben Jones, director of macro research at Invesco. The Fed, he added, "still wants to tighten," policy and therefore may allow the TGA rebuild to drain liquidity from markets without stepping in to provide other support tools.
This fear was not dominating trading on Friday, however.
On Wall Street overnight, gains were led by the tech-heavy Nasdaq, which surged 1.27%.
The broader S&P 500 rose 0.62%. Its gains put the benchmark index up 20% from its Oct. 12 closing low and heralded the start of a new bull market, at least by the definition of some market participants.
On Friday, e-mini U.S. equity futures pointed to a steady start for each of the indices.
Fed Chair Jerome) said on May 19 it was still unclear if U.S. interest rates will need to rise further, and the risks of overtightening or undertightening had become more balanced.
YIELDS UP
Two-year Treasury yields, which are extremely sensitive to monetary policy expectations, rose about 3.5 basis points (bps) to around 4.55%. The 10-year yield edged up to 3.749% after tumbling 7 bps overnight.
The U.S. dollar index, which measures the currency against a basket of six major peers, rebounded 0.2% to 103.52.
The euro slipped 0.15% to $1.0765, just below Thursday's two-week high of $1.0787.
Elsewhere, the Turkish lira extended its decline to a new record low of 23.5 per dollar, even as President Tayyip Erdogan's appointment of a U.S. banker as central bank chief sent a strong signal for a return to more orthodox policy.
Erdogan had last week put well-regarded former finance minister Mehmet Simsek back in the post. Simsek said this week that the guiding principles for the economy would be transparency, consistency, accountability and predictability.
Leading crypto asset bitcoin briefly dipped before recovering to trade 0.5% firmer at $26,637 after crypto exchange Binance said it was suspending dollar deposits and would soon pause fiat currency withdrawal channels following a U.S. Securities and Exchange Commission crackdown.
Crude oil remained on the back foot after a report that the United States and Iran were close to a nuclear deal, although denials from both parties kept it off the previous session's lows.
The prospect of a deal, which reportedly includes scope for an additional 1 million barrels per day of Iranian production, had knocked down West Texas Intermediate (WTI) crude by $3.50 to just shy of $69 at one point on Thursday.
WTI futures fell 0.3% to $71.09. Brent crude futures were off by the same amount at $75.75.
China's CPI expected to rise in H2: central bank governor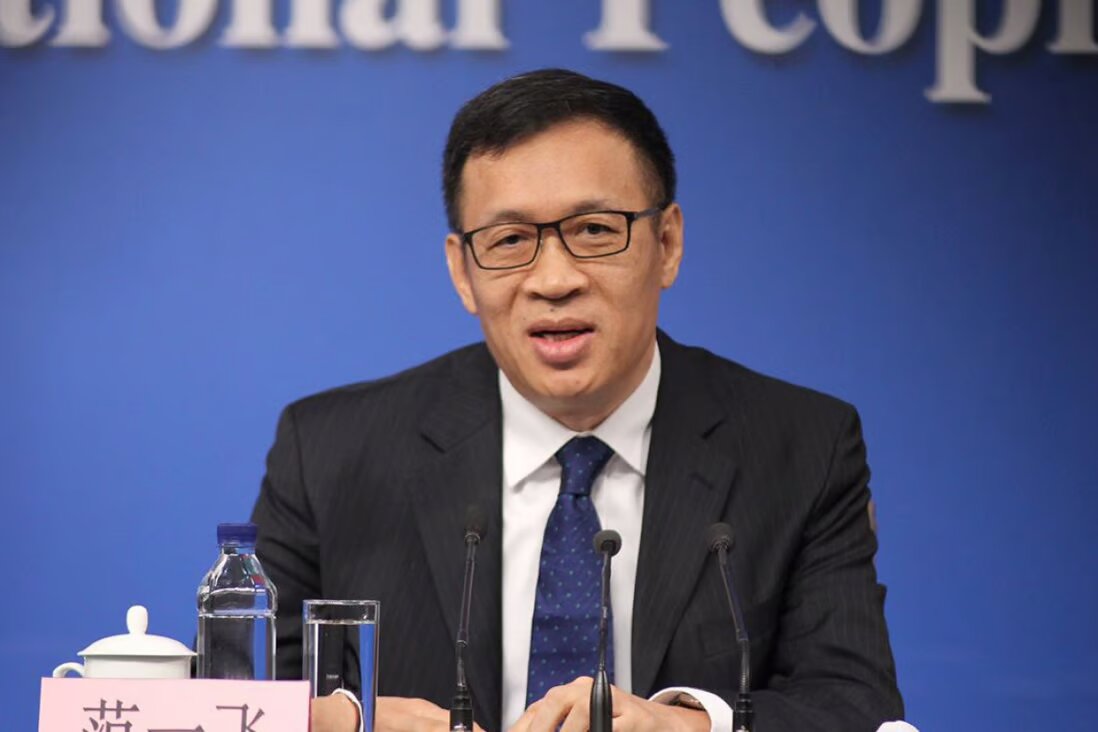 China's year-on-year consumer inflation is projected to rise gradually in the second half of the year while, mainly due to base effects, second quarter economic growth is expected to be high, according to the central bank governor.
At present, China's economy is recovering from the impact of COVID-19, and the balance sheets of its market entities are being repaired, the People's Bank of China said in a statement on Friday, citing governor Yi Gang.
China's biggest state banks cut deposit rates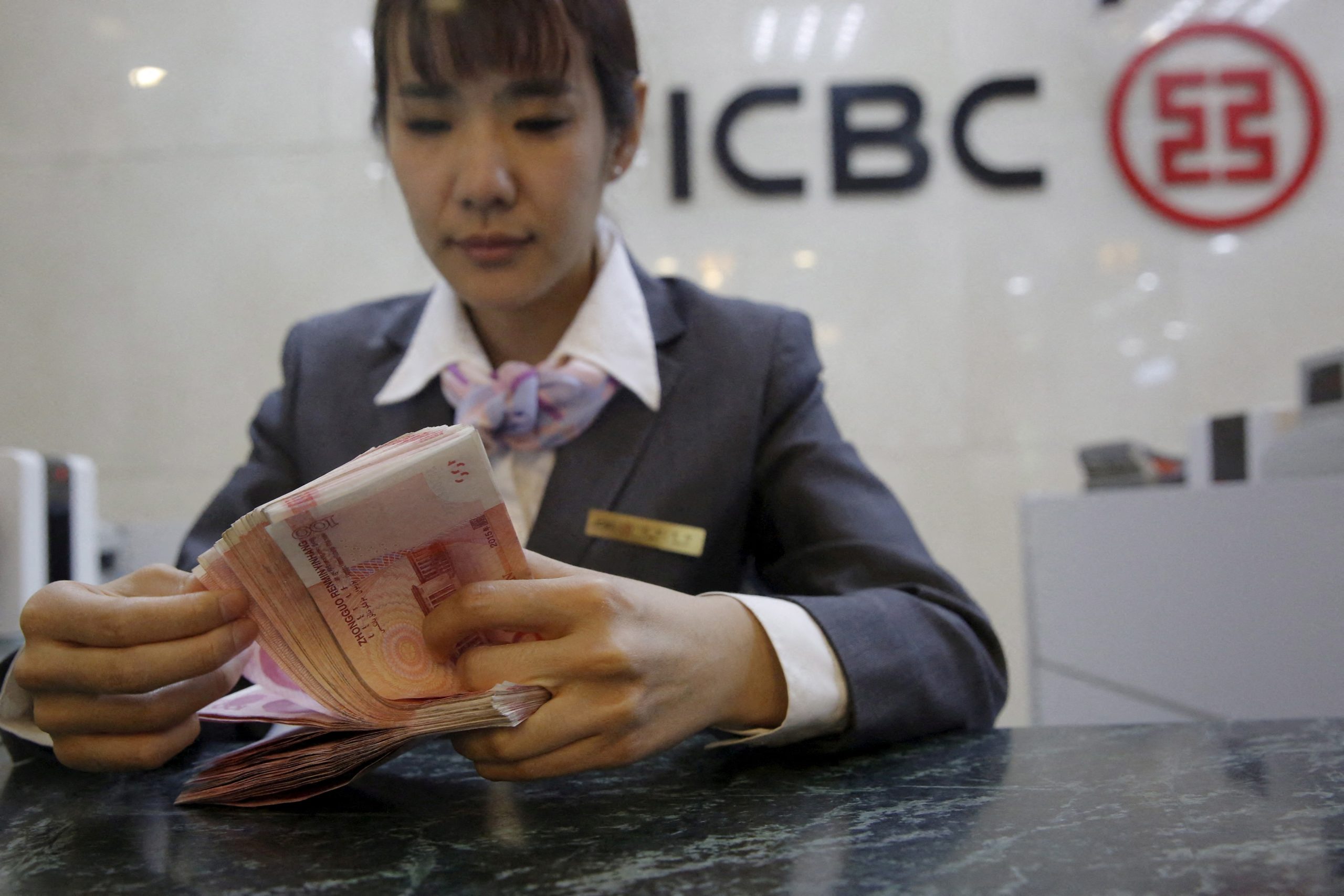 China's biggest banks on Thursday said they have lowered interest rates on yuan deposits, in actions that could ease pressure on profit margins and reduce lending costs, providing some relief for the financial sector and wider economy.
Industrial and Commercial Bank of China Ltd, Agricultural Bank of China (OTC:ACGBF) Ltd, Bank of China Ltd and China Construction Bank (OTC:CICHF) Corp all cut their rates from Thursday, websites from each bank showed. 
The state-backed banks cut rates on demand deposits by 5 basis points and three-year and five-year time deposits by 15 basis points.
This is the second such cut within a year, with previous action taken in September.
"The deposit rate cuts will push savings into consumption and investment and ease the pressure on banks' net interest margins (NIM), opening the door for further monetary stimulus," said Gary Ng, Asia Pacific senior economist of Natixis.
He expects a 50 basis points cut in the reserve requirement ratio (RRR) soon to support local government bond issuance. But additional loan prime rate cuts will only come if economic data or financial risks deteriorate to a level that prevents China from meeting its 5% target, said Ng.
China cut the RRR in March but has kept its benchmark lending rate unchanged this year, as widening yield differentials with the United States limited the scope for substantial monetary easing.
Major state banks' net interest margins have shrunk following pressure to lower borrowing cost for individuals and businesses to stimulate the economy, and as credit demand remains subdued.
China's economy rebounded faster than expected in the first quarter but lost momentum at the beginning of the second, grappling with tumbling exports, a sluggish housing market and a high unemployment ratio.
A regulatory body overseen by the People's Bank of China has asked the lenders to also lower U.S. dollar deposit rates, four people with direct knowledge of the matter said on Tuesday.
The benchmark CSI Banks Index rose 0.35% in morning trading on Thursday.