The yen rate today fell to the level of 1990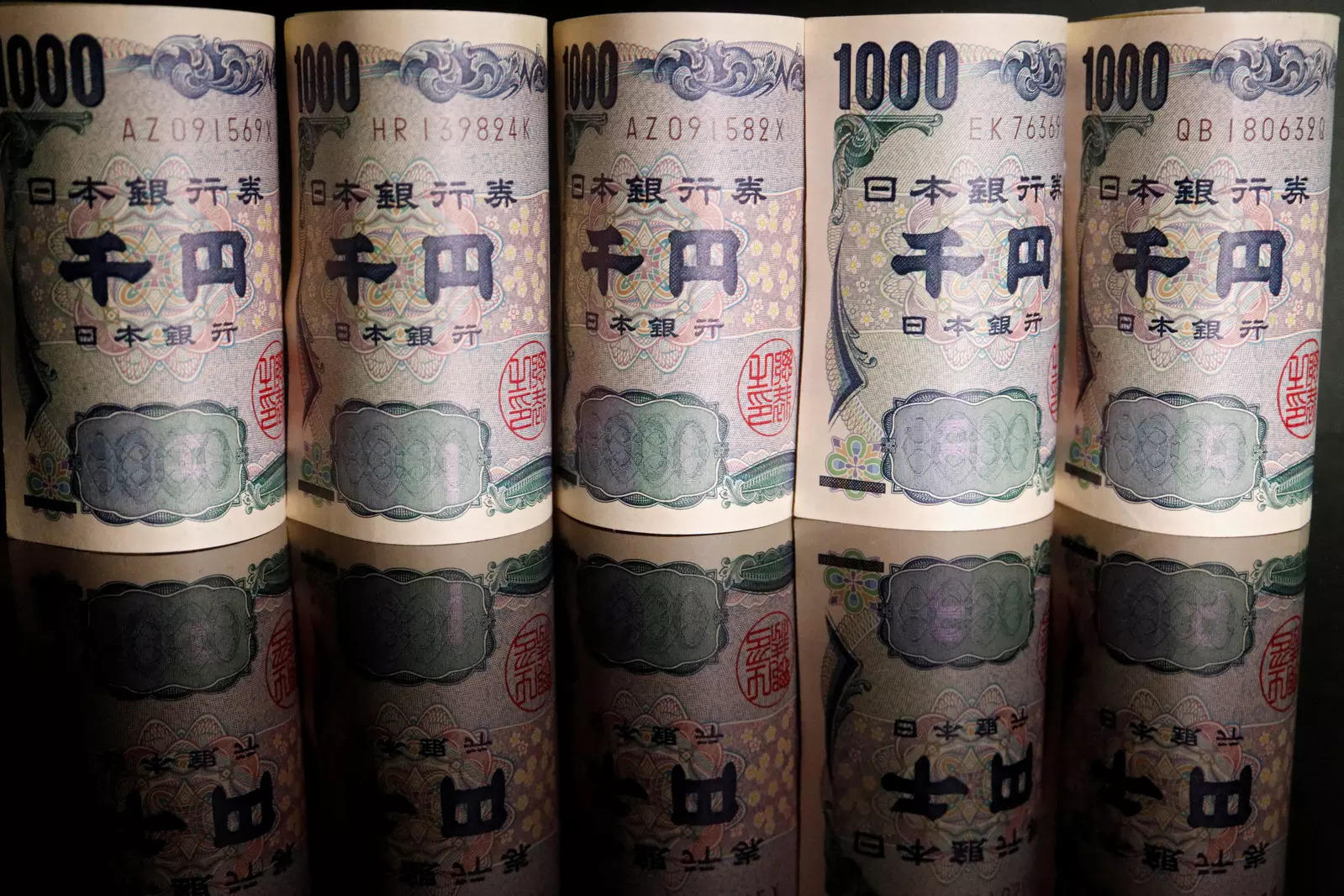 The yen rate today in trading fell to 148.6 yen per dollar for the first time since 1990. The previous anti-record was fixed on October 14, when the rate was 147 yen to the dollar.
The head of the Ministry of Finance of Japan, Shunichi Suzuki, had earlier promised that the Cabinet would take measures to strengthen the yen because of the record decline against the dollar. At the same time, he did not specify what measures could be taken.
The yen buying rate has been weakening for three months in a row. According to the country's Finance Minister Shunichi Suzuki, the Japanese government has not ruled out possible currency interventions to stabilize the rate.
Experts think that the yen rate may weaken to 150 per dollar. At the same time, the Japanese regulator is engaged in a fairly loose monetary policy. All this leads to higher prices as imported goods go up in price. However, the Japanese Central Bank has said many times that it is not going to change its policy.
Earlier we reported that Germany proposes to extend the life of the nuclear power plant due to a shortage of gas.
Fed rate expectations, GameStop terminates CEO – what's moving markets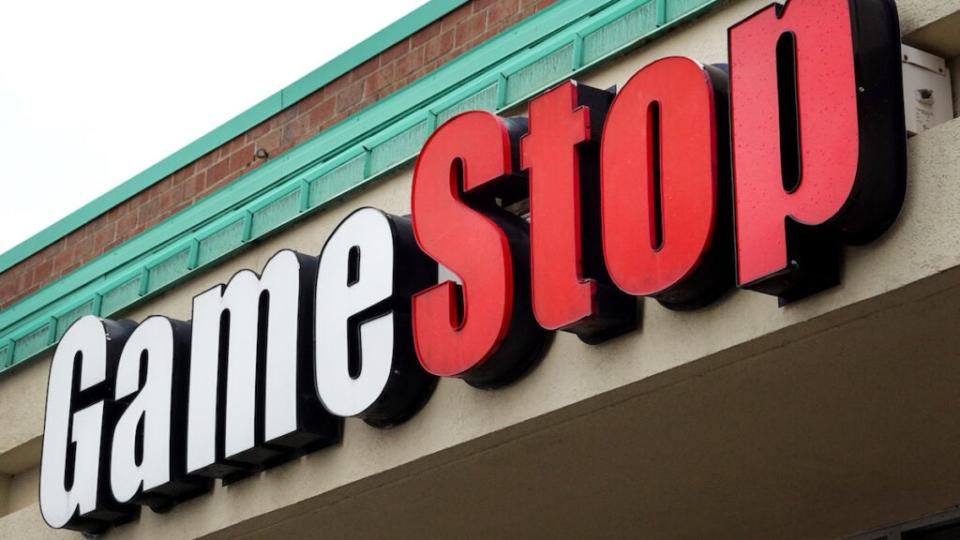 Bets that the Federal Reserve will raise interest rates next week rise after a surprise hike in borrowing costs by the Bank of Canada. Meanwhile, GameStop shakes up its leadership team, terminating its chief executive officer and appointing meme stock community favorite Ryan Cohen as executive chairman.
1. U.S. Treasury yields surge after Bank of Canada rate rise
U.S. yields inched higher on Thursday, tacking on to a big overnight jump, as investors gauged the outlook for Federal Reserve policy following an unexpected interest rate hike by the Bank of Canada.
By 04:57 ET (08:57 GMT), the yield on 10-year Treasury notes edged up to 3.797%, while the yield on the 30-year Treasury bond rose to 3.952%. The 2-year note, which is typically sensitive to Fed rate expectations, also moved up to 4.551%. Prices fall as yields rise.
On Wednesday, the Bank of Canada increased its policy rate, ending a recent pause on policy tightening. The central bank argued that the move was necessary to combat stubbornly elevated inflation.
Coupled with a rate rise by the Reserve Bank of Australia earlier this week, the BoC's decision boosted bets that the Fed will follow suit at its highly anticipated meeting next week. The chance that the U.S. central bank will hike rates by 25 basis points — and not temporarily halt a long-standing tightening campaign — has now gone up to 32.2% from 21.8% on June 6, according to the CME Group's FedWatch Tool.
2. Futures flat with Fed meeting approaching
U.S. stock futures hovered largely around the flatline as investors looked ahead to the all-important Federal Reserve policy meeting next week.
By 04:59 ET, the Dow futures contract and S&P 500 futures were both broadly unchanged, while Nasdaq 100 futures dipped by 9 points or 0.06%.
In the prior session, the broad-based Dow Jones Industrial Average gained 0.27%. Meanwhile, the benchmark S&P 500 and Nasdaq Composite both dipped, pumping the brakes on a recent rally.
With a fraught debt ceiling drama in Washington now resolved and earnings season coming to a close, attention is turning to the Fed's two-day gathering starting on June 13. On the data front, the major release will be the May U.S. consumer price index next Tuesday, which some analysts say could prove to be pivotal in determining whether policymakers choose to hike interest rates or push pause on further tightening.
3. GameStop shares slide after CEO Matt Furlong terminated
Shares in GameStop (NYSE:GME) shed more than 17% of their value in premarket trading on Thursday after the video game retailer announced that it had "terminated" chief executive officer Matt Furlong and appointed Ryan Cohen as executive chairman.
Furlong also stepped down from the board on June 5, GameStop said. The business noted in a regulatory filing that his "resignation did not result from any disagreement with the Company on any matter relating to the Company's operations, policies or practices."
Cohen, whose investment in GameStop helped turn him into a darling for investors in meme stocks, previously joined the board in 2021. He later became chairman in June of that year.
The shake-up comes as GameStop attempts to boost sales, which have been under increasing pressure as downloadable console games dissuade shoppers from buying the hard copies sold at its shops. First quarter results released on Wednesday missed Wall Street estimates.
4. State-backed Chinese banks slash deposit rates
China's four big government-sponsored lenders said they have lowered their rates on yuan deposits, as Beijing seeks to support a post-pandemic recovery that is showing signs of flagging.
Industrial and Commercial Bank of China, Agricultural Bank of China Ltd., Bank of China Ltd., and China Construction Bank Corp., all slashed the rates on deposits by 5 basis points, according to the companies' websites. Three-year and five-year time deposits were also brought down by 15 basis points.
It is the second time in less than a year that these banks have rolled out deposit cuts.
The moves come as China is attempting to boost consumption and investment in the wake of data that has shown disappointing exports and a struggling property market. The world's second-largest economy had enjoyed a resurgence in the first quarter following the lifting of harsh COVID-19 restrictions, but that initial sugar rush could now be waning.
5. Oil choppy after mixed U.S. fuel inventories
Oil prices were volatile on Thursday as traders attempted to digest mixed fuel inventories and gauge the outlook for crude demand.
Official data on Wednesday showed that U.S. crude inventories unexpectedly fell last week. But gasoline stockpiles grew for the first time in five weeks — a development that came as a surprise given it occurred at the start of the summer driving season, which usually drives a sharp uptick in U.S. fuel demand.
The numbers were the latest twist in an up-and-down week for the crude market. Early gains spurred on by Saudi Arabia's unexpected production cut have quickly dissipated after the release of weak Chinese trade data led to worries about the state of the recovery in the world's biggest oil importer. 
By 05:01 ET, U.S. crude futures traded 0.55% lower at $72.13 a barrel and the Brentcontract slipped by 0.58% to $76.50 per barrel.
Japan to push child care, labor reforms to stem falling births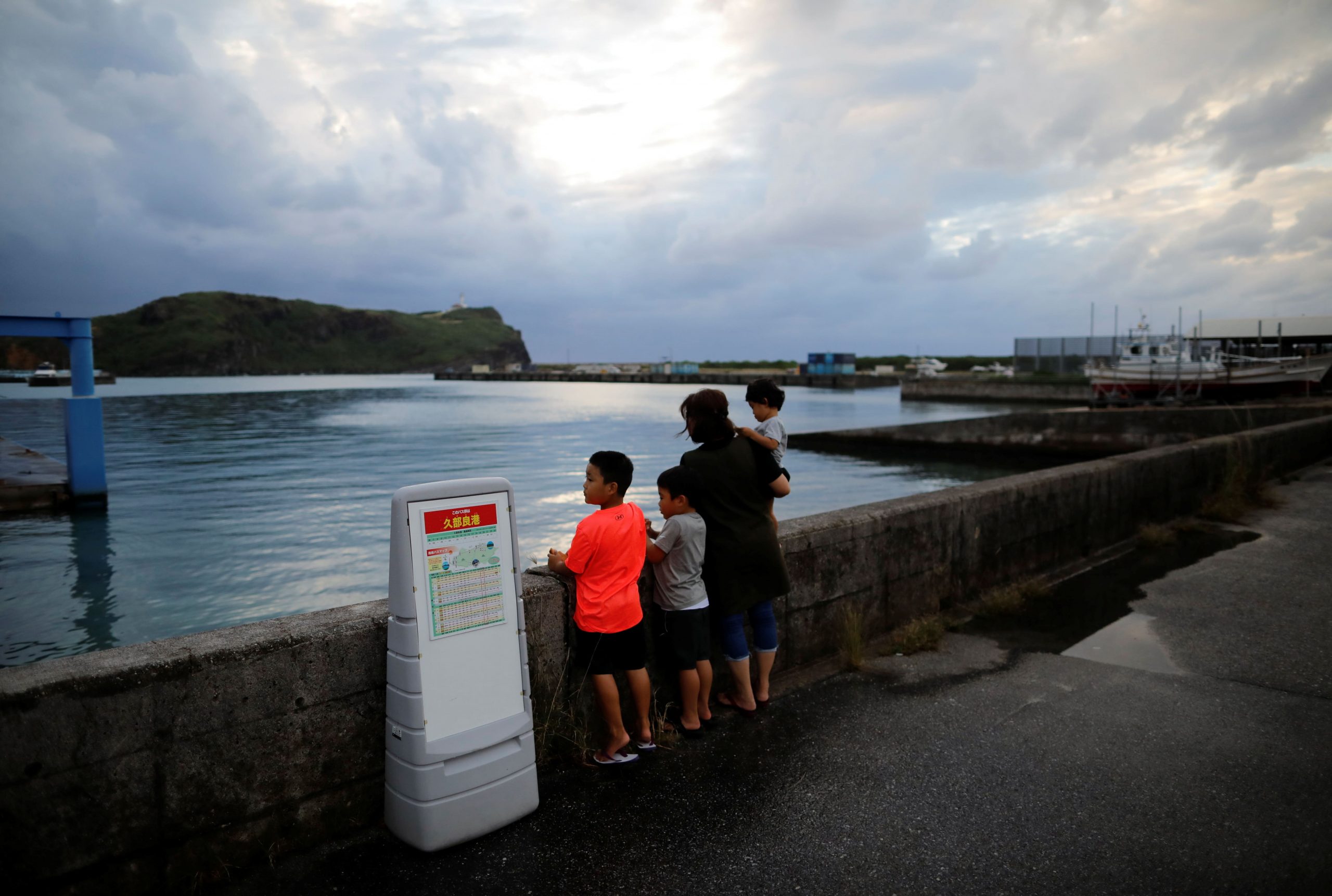 Japan aims to reform labor law, easing the way for couples to work and share household chores, in a bid to avert an expected sharp fall in the number of its young people by the 2030s, three government sources with direct knowledge of the matter said.
Prime Minister Fumio Kishida has said a fast-aging Japan has a last chance to reverse a decline in births, which could hurt economic growth and social security, before the 2030s bring a drop in the share of young people in the population.
Kishida is set to unveil a final version of his child care policy at a news conference on June 13.
The labor reforms will allow workers to opt for a more flexible work-style such as three days off each week, the sources, who sought anonymity because they are not authorized to speak to the media, told Reuters.
Further regulation to be adopted in fiscal 2024 will put a uniform cap on overtime. The new plan also aims for those who engage in care or undergo fertility treatment to hold down jobs.
The child allowance plan calls for abolition of income limits on recipients, while clarifying that such allowances are available until a deadline of March 31 subsequent to attaining the age of 18, up from 15 now.
The draft plan seeks to further rectify long working hours so that both parents can share household chores without throwing an unfair burden on mothers.
Men working long hours have traditionally formed the bulk of the workforce at many Japanese firms, but reform proponents say this forces women to shoulder a disproportionate share of domestic chores.
Government officials could not immediately be reached for comment outside business hours.
Global sovereign debt roundtable to hold third meeting on June 9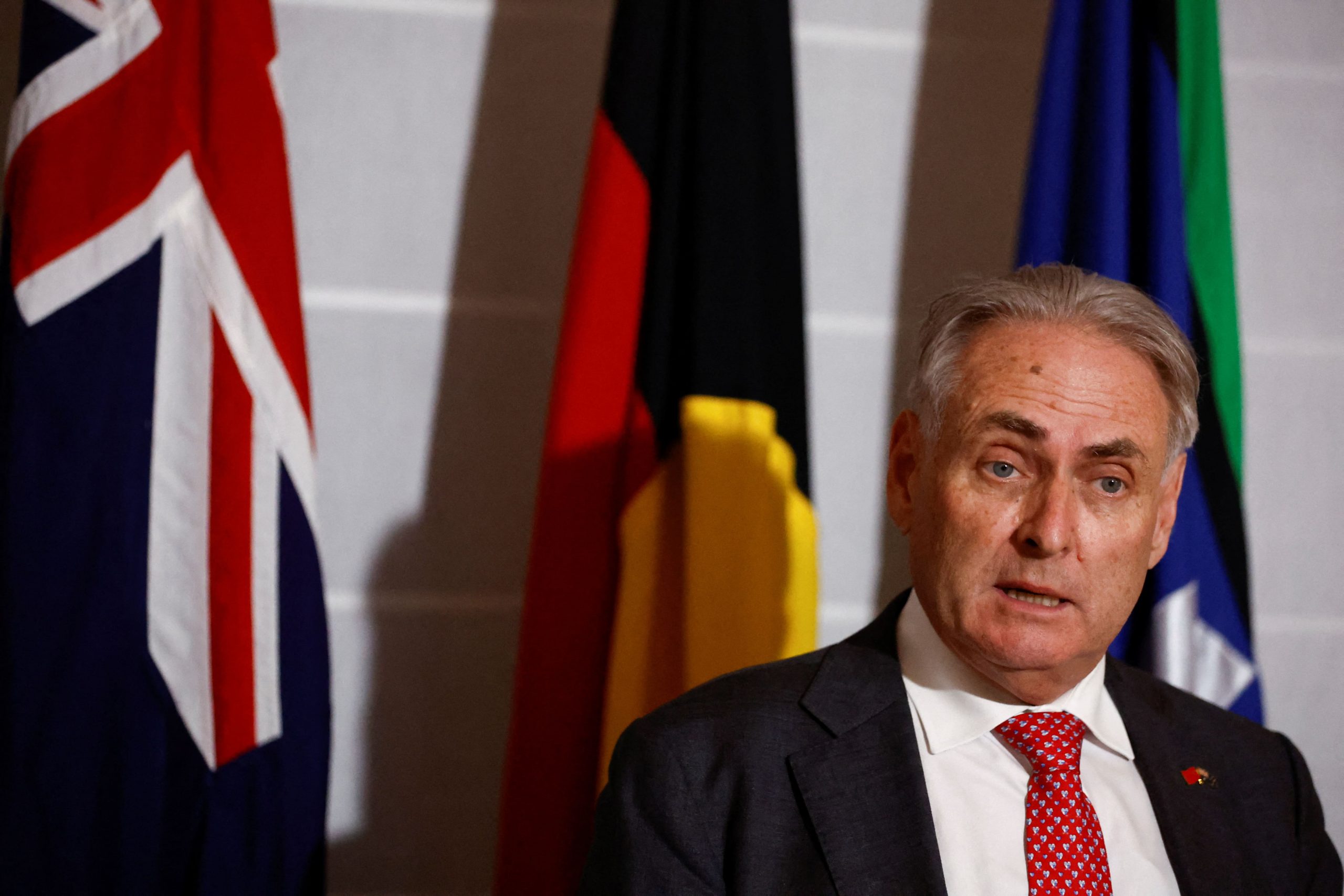 The global sovereign debt roundtable will meet on Friday to focus on technical talks aimed at discussing issues such as arrears and comparability of treatment for countries in default, two sources with direct knowledge of the matter told Reuters.
This would be the third encounter for the group that includes representatives of the International Monetary Fund (IMF), the World Bank and current Group of 20 (G20) major economies leader India after one in Bengaluru in February followed by an April meeting in Washington, during the IMF-World Bank spring meetings.
The initiative was formally launched late last year amid continued delays in securing debt treatment for countries in default such as Zambia, Ghana and Sri Lanka, that are in talks with a wide variety of stakeholders like the Paris Club, India and China – the world's largest bilateral creditor.
As part of the technical talks, the latest meeting will focus on cut-off dates, one of the sources said, as consensus is needed on the starting date from which new loans are excluded from a restructuring.
The sources, who did not specify who would participate in the Friday meeting, declined to be named because the talks are private.
The IMF and World Bank did not respond to requests for comment.
Bilateral creditors representatives participated in previous meetings, as well as government officials from countries that have requested debt treatments under the G20 Common Framework. Some private sector creditors have also been part of the talks in both Bengaluru and Washington.