Yellen: default in the U.S. threatens a global catastrophe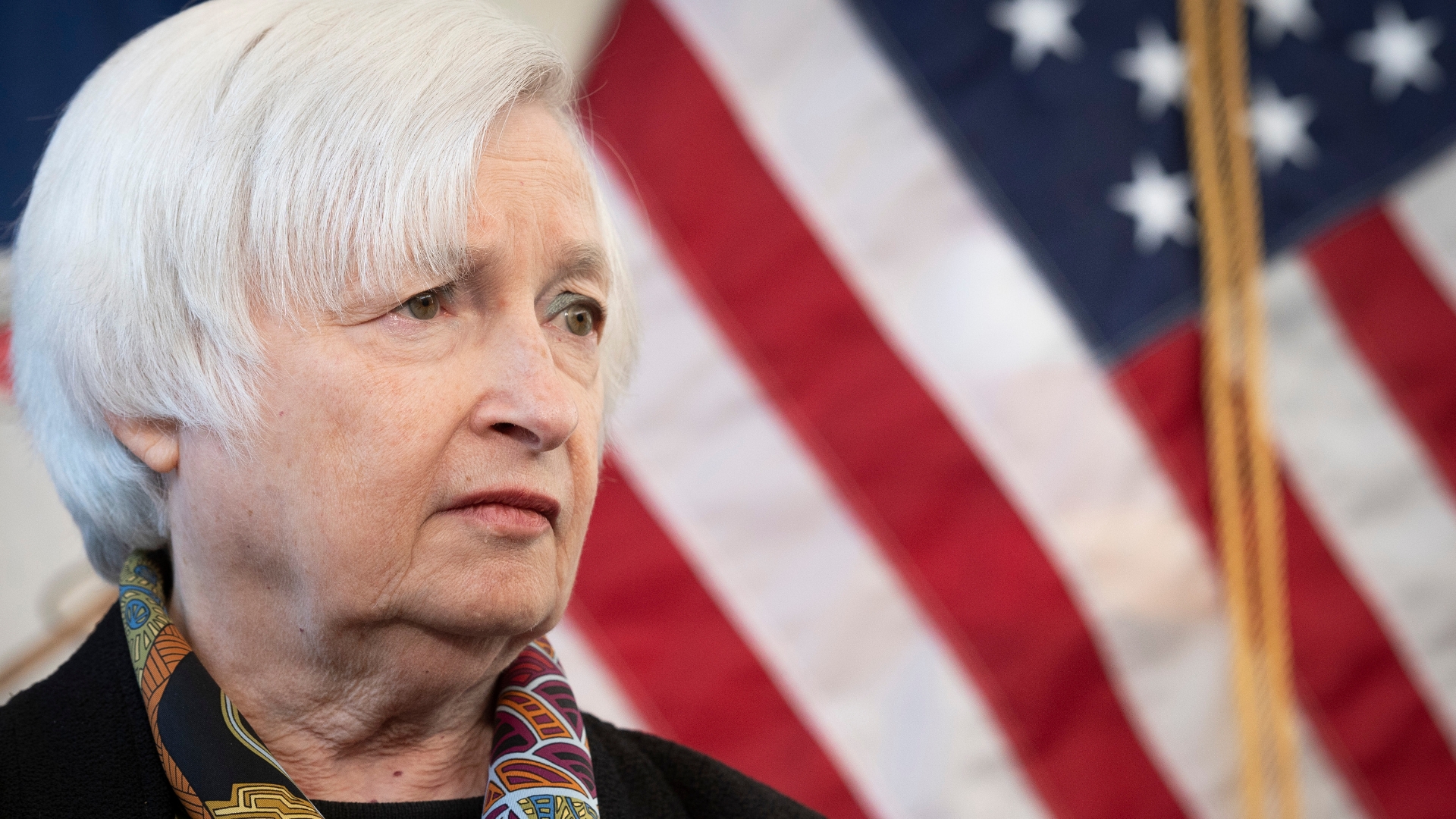 Speaking at a conference in Washington on Tuesday night, U.S. Treasury Secretary Janet Yellen warned that a default on the national debt would be a disaster for the U.S. economy, leading to massive unemployment, defaults and a rising interest rate for eternity.
"The U.S. has been paying all its bills on time since 1789, and that's the way it should be," Yellen said.
She also stressed how catastrophic the consequences for the economy would be if the U.S. were unable to meet its debt obligations, as negotiations to raise the national debt ceiling have stalled.
On Wednesday, the U.S. House of Representatives approved a bill to raise the national debt ceiling by 1.5 trillion dollars because of the looming threat of default.
In particular, she said that the default would lead to the fact that the government will not be able to finance the armed forces, and social security, and massive layoffs of civil servants are expected. Yellen also said that households would risk defaulting on their mortgages, car loans and credit cards, leading to a collapse of the credit market in the United States.
She also warned that the rate could rise indefinitely. "Defaulting on our debt would lead to economic and financial disaster," Yellen added.
The U.S. Treasury Secretary went on to remind us that this economic catastrophe is avoidable, and the solution is simple. Congress must vote to raise or suspend the debt limit, and it must do so unconditionally, without waiting for the last minute.
Last week, House Speaker Kevin McCarthy proposed a bill to reduce government spending by $4.5 trillion to raise the debt limit by $1.5 trillion.
In the end, the U.S. Treasury Department took emergency measures to avoid an immediate budget crisis that would last only a few months, with the risk of default this summer if politicians do not reach an agreement.
Earlier we reported that French LVMH became the first European company with a market capitalization of more than $500 billion.
Global sovereign debt roundtable to hold third meeting on June 9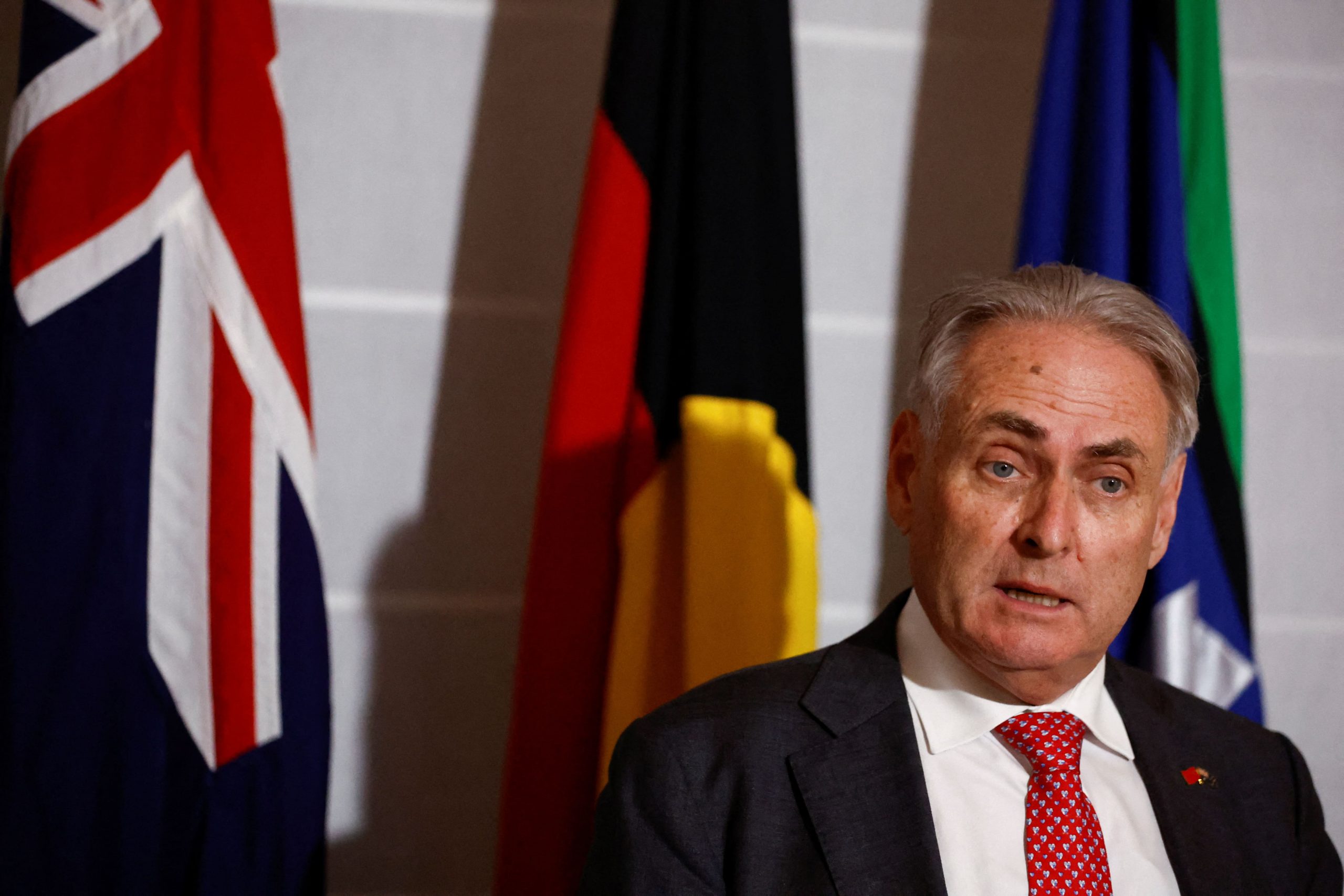 The global sovereign debt roundtable will meet on Friday to focus on technical talks aimed at discussing issues such as arrears and comparability of treatment for countries in default, two sources with direct knowledge of the matter told Reuters.
This would be the third encounter for the group that includes representatives of the International Monetary Fund (IMF), the World Bank and current Group of 20 (G20) major economies leader India after one in Bengaluru in February followed by an April meeting in Washington, during the IMF-World Bank spring meetings.
The initiative was formally launched late last year amid continued delays in securing debt treatment for countries in default such as Zambia, Ghana and Sri Lanka, that are in talks with a wide variety of stakeholders like the Paris Club, India and China – the world's largest bilateral creditor.
As part of the technical talks, the latest meeting will focus on cut-off dates, one of the sources said, as consensus is needed on the starting date from which new loans are excluded from a restructuring.
The sources, who did not specify who would participate in the Friday meeting, declined to be named because the talks are private.
The IMF and World Bank did not respond to requests for comment.
Bilateral creditors representatives participated in previous meetings, as well as government officials from countries that have requested debt treatments under the G20 Common Framework. Some private sector creditors have also been part of the talks in both Bengaluru and Washington.
US debt ceiling battle rekindles debate over Ukraine funds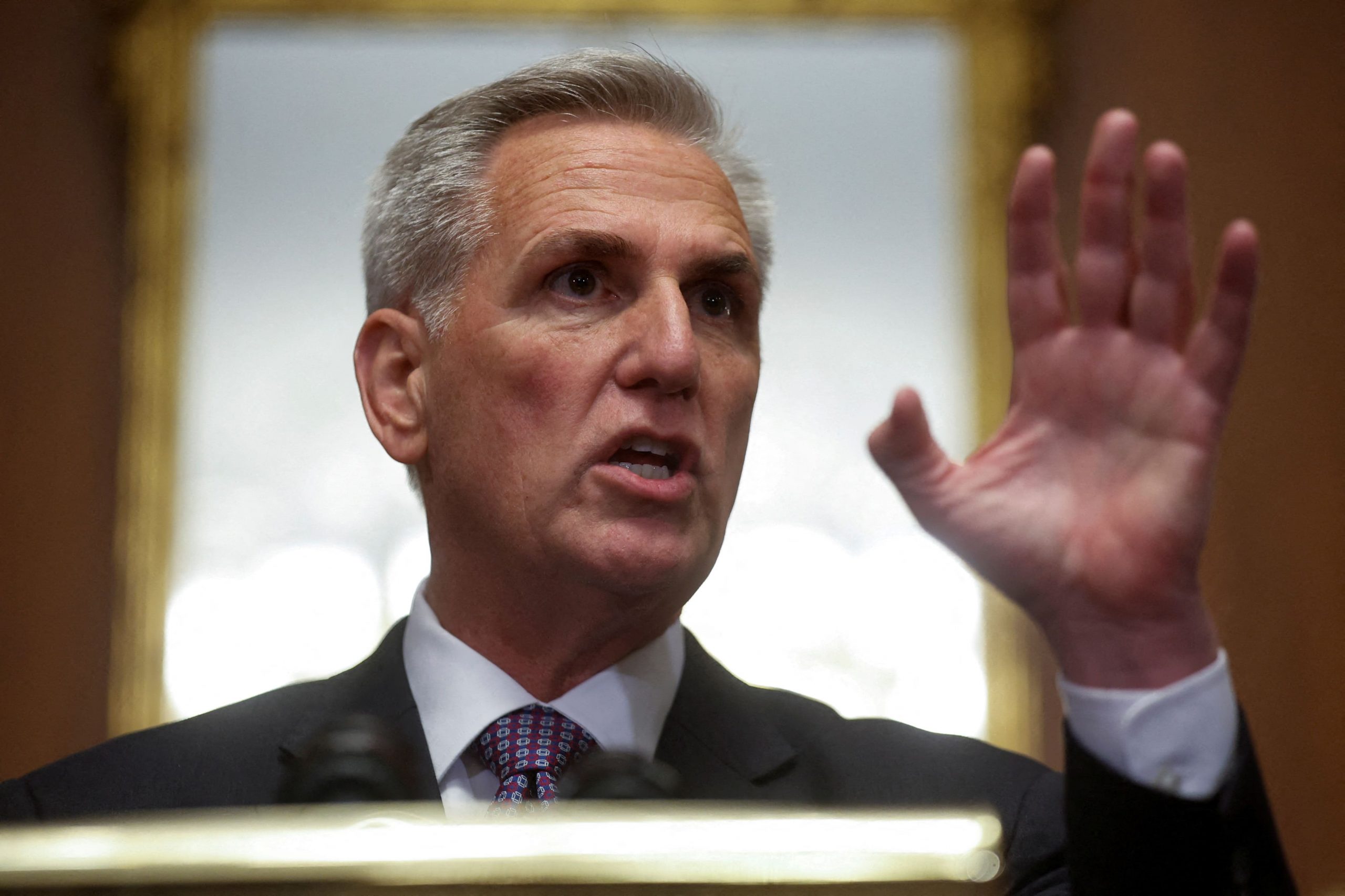 The battle to raise the U.S. debt ceiling rekindled debate in Congress over funding for Ukraine, as House of Representatives Speaker Kevin McCarthy said on Tuesday he had no immediate plans to take up legislation to boost defense spending beyond what was in last week's deal.
McCarthy's comments could signal a tougher road through Congress when President Joe Biden next asks for additional funds for Ukraine. The House and Senate last approved aid for the Kyiv government – $48 billion – in December, before Republicans took control of the House.
That money is expected to last at least through Sept. 30, the end of the current fiscal year. Lawmakers said Biden is expected to request more funds by August or September.
The debt ceiling agreement, which Biden signed into law on Saturday, capped national security spending in the year ending Sept. 30, 2024 at $886 billion, the amount Biden requested but below what congressional defense hawks wanted.
After some Republicans threatened to vote against the deal over the tightened defense spending, the Senate's Democratic and Republican leaders promised that the caps would not prevent the chamber from passing supplemental spending legislation to provide more money for Ukraine and the Department of Defense.
However, McCarthy, who negotiated the agreement with Biden, said he would not automatically allow a vote on supplemental spending legislation in the Republican-led House.
"It doesn't matter if it's Ukraine or anything else. The idea that someone wants to go do a supplemental after we just came to an agreement is trying to blow the agreement," McCarthy told reporters at the Capitol.
SOME SENATE REPUBLICANS DISAGREE
However, some Republican senators still said they believed a supplemental spending bill would be necessary.
"I strongly believe we are going to need a supplemental for defense," Senator Susan Collins, the top Republican on the Senate Appropriations Committee, told reporters.
McCarthy said he supported Ukraine and helping Ukraine to defeat the Russian invasion but would want more information before moving ahead.
"I'm not giving money for the sake of giving money. I want to see what is the purpose, what is the outcome you want to achieve and then show me the plan to see if I think that plan actually can work?" he said.
House Republicans want any money for Ukraine – or other priorities – to move ahead via "regular order," with Congress debating and passing the 12 appropriations bills lawmakers will work on this summer to fund government programs in the fiscal year beginning Oct. 1.
Overall, the House and Senate have approved more than $113 billion of military assistance and other aid for Ukraine since Russia invaded in February 2022. The four tranches of assistance all passed with strong support from both Republicans and Democrats, although all were approved while Democrats controlled both the Senate and House.
Australia central bank steps up warning of more rate hikes even as growth slumps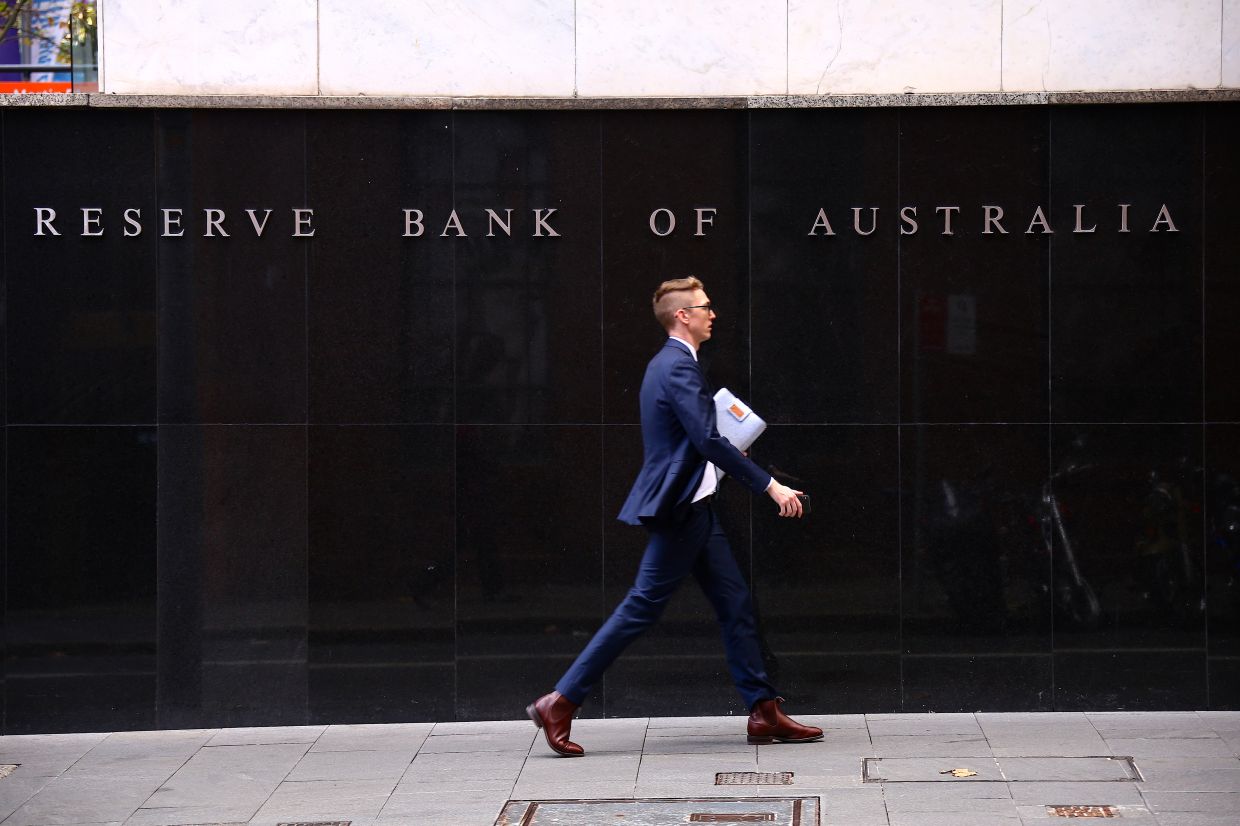 Australia's central bank chief on Wednesday stepped up a warning of more rate hikes ahead to temper rising price pressures, even as risk of a steep economic downturn heightens with data showing GDP expanded at its weakest pace in 1-1/2 years last quarter.
The Reserve Bank of Australia (RBA) surprised markets by hiking in May and again this week, after pausing a near year-long tightening cycle in April, with governor Philip Lowe saying the assessment of inflation risks has changed in the past few months, including upside surprises on wages, housing prices and persistently high services inflation.
"We have been prepared to be patient… but our patience has a limit and (inflation) risks are starting to test that limit," Lowe said in a speech at the Morgan Stanley (NYSE:MS) Australia Summit in Sydney, a day after the central bank raised the benchmark cash rate a quarter point to an 11-year high of 4.1%.

"We couldn't just sit idly and say well this is just all accidental. It's all just noise."
The Australian dollar hit a three-month high of $0.6690 and three-year government bond yields climbed 5 basis points to a five-month high of 3.702%, adding to the 12 basis points gained on Tuesday.
Lowe reiterated that further tightening may still be required to bring inflation to heel, with some analysts now expecting rates to peak at 4.6% while Goldman Sachs (NYSE:GS) is picking 4.85% – well above a 4.35% peak projected by many banks.
The RBA has projected headline inflation – which is at about 7% now – to return to the top of the bank's target of 2%-3% by mid-2025, a slower path than many other economies as Lowe wants to preserve strong gains in the labour market.
However, the RBA chief said that "the desire to preserve the gains in the labour market does not mean that the Board will tolerate higher inflation persisting," raising the risk of a hard landing for the economy.
Gross domestic product (GDP) data earlier on Wednesday showed the Australian economy expanded 0.2% in the first quarter, its weakest pace since the third quarter 2021 when COVID lockdowns paralysed activity. That missed analysts' forecast of 0.3% growth.
PRODUCTIVITY, PRICE CHALLENGE
Price pressures have led the RBA to raise its cash rate by 400 basis points since last May, the most aggressive tightening campaign in its modern history.
Markets now see rates are almost certain to reach 4.35% by September, and a hike could come as soon as next month.
That could further hamper drivers of economic growth.
In the last quarter, for instance, GDP growth was underpinned by business investment, which analysts expect to slow from here. Also, Australian consumers, squeezed by high costs of living and rising interest rates, have cut back on discretionary spending, making just a 0.1 percentage points contribution to first quarter GDP growth.
"On the face of it, that would suggest the RBA could well take its foot off the brake. However, we're not convinced," said Marcel Thieliant, a senior economist at Capital Economics.

"Dismal productivity gains raise the risk that the RBA will have to raise interest rates above the 4.35% peak we have pencilled in."
A productivity measure showed GDP per hour worked fell 0.3%, while compensation of employees (COE), the broadest measure of economy-wide labour costs, increased 2.4% in the first quarter, after a rise of 2.0%.
On Wednesday, Lowe elaborated on four areas that the board would be paying close attention to in upcoming policy decisions – global economy, household spending, growth in unit labour costs and inflation expectations.
Services price inflation remained high, with rents rising quickly and electricity prices set to increase further, while unit labour costs are rising briskly without a pickup in productivity, and medium-term inflation expectations could start to shift higher, said Lowe.
"It is in Australia's interest that we get on top of inflation and we do so before too long. The Board will do what is necessary to achieve that.»