Asian stock markets are trading flat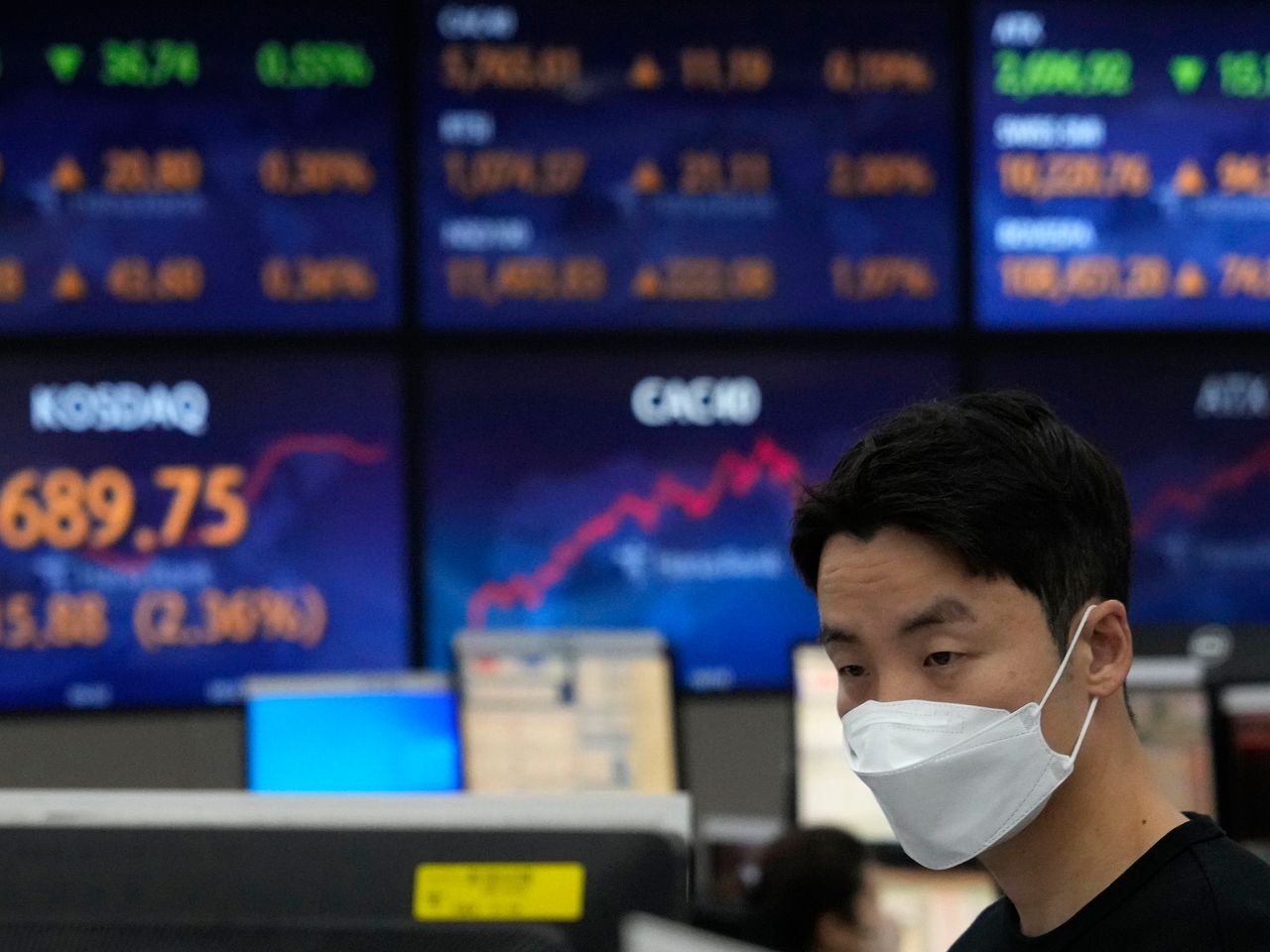 Asian stock markets traded mixed today on corporate news. China's Shanghai Composite index was down 0.04%. Hong Kong's Hang Seng was down 0.8%.
Asia-Pacific stock indices — current situation on the market
Nio plummeted by more than 12% on the Hong Kong Stock Exchange. The maker of electric cars increased its fourth-quarter revenue 1.2 times, but its net loss rose due to higher cost of sales. At the same time, both indicators were worse than the consensus forecast.
Also leading declines on the Hong Kong Stock Exchange are shares of retailers Alibaba (NYSE:BABA) and jd.com Inc (NASDAQ:JD).- down 4.1% and 2.4%, respectively, Budweiser Brewing Co. APAC, up 2.6%, and casino operator Sands China, up 2.5%.
Weibo Corp., the owner of China's largest social network, increased net income in October and December Thanks to cost-cutting measures that helped offset falling advertising revenue. Meanwhile, revenue fell 27%. The company's stock price fell 12 percent. Traders were disappointed that Weibo didn't announce a buyback program; MarketWatch wrote.
China Rare Earth Resources & Technology is down 7.7%, China Northern Rare Earth is down 4.2% and Rising Nonferrous Metals Share Co. — by 8%. The reason for this was the news that American Tesla (NASDAQ:TSLA) plans to abandon the use of rare-earth metals in the new generation of engines for electric cars.
At the same time, the capitalization of Techtronic Industries (HK:0669) is up 3%. The maker of electrical equipment and sweepers dropped its net profit by about 2% in 2022 due to higher finance costs, but revenue was up 0.4%.
The value of Japan's Nikkei 225 index was down 0.06%. Shares of generating companies Fuji Electric (TYO:6504) Co. and Kansai Electric Power Co. showed the biggest declines, falling 3.6% and 2.2%, respectively, while telecoms NTT Data Corp. and Chiba Bank were down 2.6%. Meanwhile, SoftBank Group (TYO:9984) (+1.3%) and console maker Nintendo (+0.1%), Asia's largest clothing retailer Fast Retailing (TYO:9983) (+2.4%) are up.
South Korea's Kospi was up 0.7%. One of the world's biggest chip and electronics makers, Samsung Electronics Co. (KS:005930) gained 0.2%; automaker Hyundai Motor (KS:005380) gained 1% and steelmaker Posco gained 6%.
Australia's S&P/ASX 200 index gained 0.05% in trading. Capitalization of the world's largest mining companies BHP and Rio Tinto (LON:RIO) rose 4 percent, while another industry representative, Fortescue Metals, gained 4.3 percent.
Earlier, we reported that U.S. stock indicators ended trading contradictorily.
US FDA panel backs approval for Eisai-Biogen Alzheimer's drug Leqembi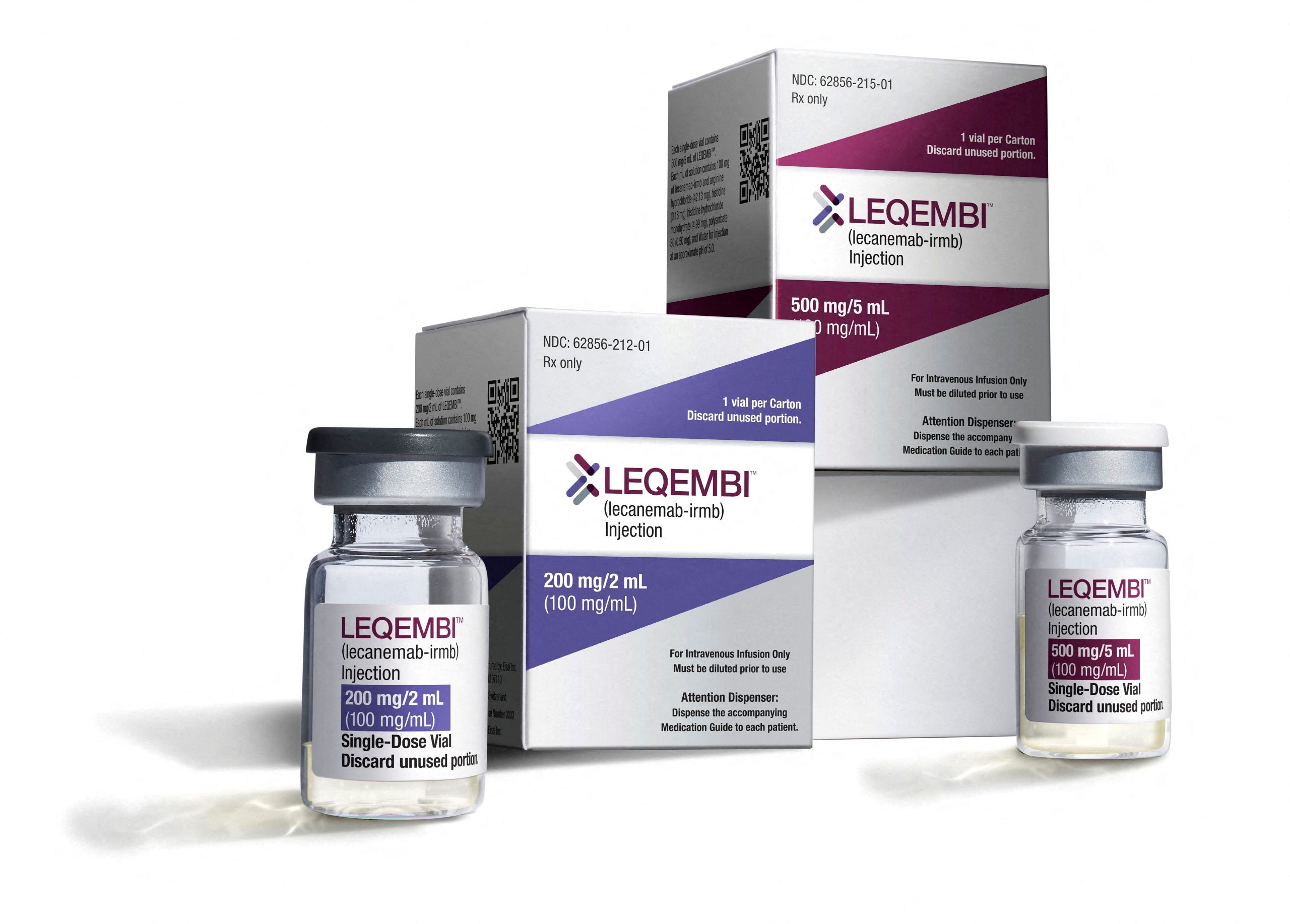 A panel of expert advisers on Friday unanimously agreed that a late-stage trial of Eisai and Biogen (NASDAQ:BIIB)'s Alzheimer's drug Leqembi verified the benefit of the treatment for those at an early stage of the disease, clearing the way for traditional U.S. approval.
All six advisers on the panel voted in favor of Leqembi for treatment of the mind-wasting illness.
Regular approval by Food and Drug Administration – a decision expected by July 6 – is likely to expand Medicare payment for the treatment.
That approval would also make Leqembi the first disease-modifying drug ever to achieve the regulatory milestone. Current treatments only treat symptoms but do not change the course of the disease, which affects 6 million Americans, according to the Alzheimer's Association.
Leqembi won accelerated approval by the FDA in January based on its ability to remove sticky amyloid plaques from the brain. The panel on Friday considered Eisai's large confirmatory trial designed to show the drug benefited patients.
That study, published in November, showed the drug slowed cognitive decline by 27% in early Alzheimer's patients, but was also associated with some serious side effects for some patients, including brain swelling and bleeding or microhemorrhages.
"I believe the benefit versus risk are beneficial, acceptable and in line with this class of therapeutics, especially considering the burden of the disease and the progressive nature of the disease," said panel member Dr. Tanya Simuni, professor of neurology at Northwestern (NASDAQ:NWE) University Feinberg School of Medicine.

"Overall, it demonstrated clearly that this is an effective treatment in the population as it was defined," said Dr. Robert Alexander, committee chair and an Alzheimer's expert at the Banner (NASDAQ:BANR) Alzheimer's Institute. He added that he thought the study "clearly demonstrated a clinical benefit," calling the results "robust."
SIDE EFFECTS
FDA also asked the panel to weigh in on Leqembi's side effects in certain patient populations.
Those included patients taking drugs that prevent blood clots, those who have a gene variant called APOE4 that increases the risk of Alzheimer's, and those with a rare condition called cerebral amyloid angiopathy (CAA), in which the protein amyloid that the drug targets builds up in the walls of arteries in the brain and can cause bleeding.
Members of the panel generally said the risks for those with two copies of the APOE4 gene were balanced by the drug's benefits, although they urged the FDA to strengthen language in the drug's prescribing label recommending genetic testing for the risk gene.
Some on the panel raised concerns about giving Leqembi to patients taking anticoagulants. Others said patients should be given the option as long as they are made aware of the risks.
The panel also said it would not recommend excluding patients with CAA, which can be hard to diagnose, from taking the drug. It suggested limiting Leqembi's use in patients with the most severe cases of the condition, called cerebral amyloid angiopathy-related inflammation, because of the heightened risk of brain bleeding.
Under accelerated approval, Medicare restricted payment of the drug to those in a clinical trial, but no such trials are underway for Leqembi, resulting in negligible sales. Most U.S. Alzheimer's patients are Medicare-eligible.
The federal agency that runs Medicare has said it will pay for the treatment if doctors participate in a health agency database, known as a registry, but has yet to release details of its plan.
Wall Street analysts widely expect the FDA to grant traditional approval for the drug. Analysts have forecast Leqembi sales topping $1 billion in 2026 and reaching $5.7 billion by 2030.
Alzheimer's Association CEO Joanne Pike in a statement urged approval and expanded patient access "without barriers."
"We are in full agreement with the FDA Advisory Committee that Leqembi provides clinical benefit and that this benefit outweighs the risks." she said.
US Chamber of Commerce sues over government's drug pricing power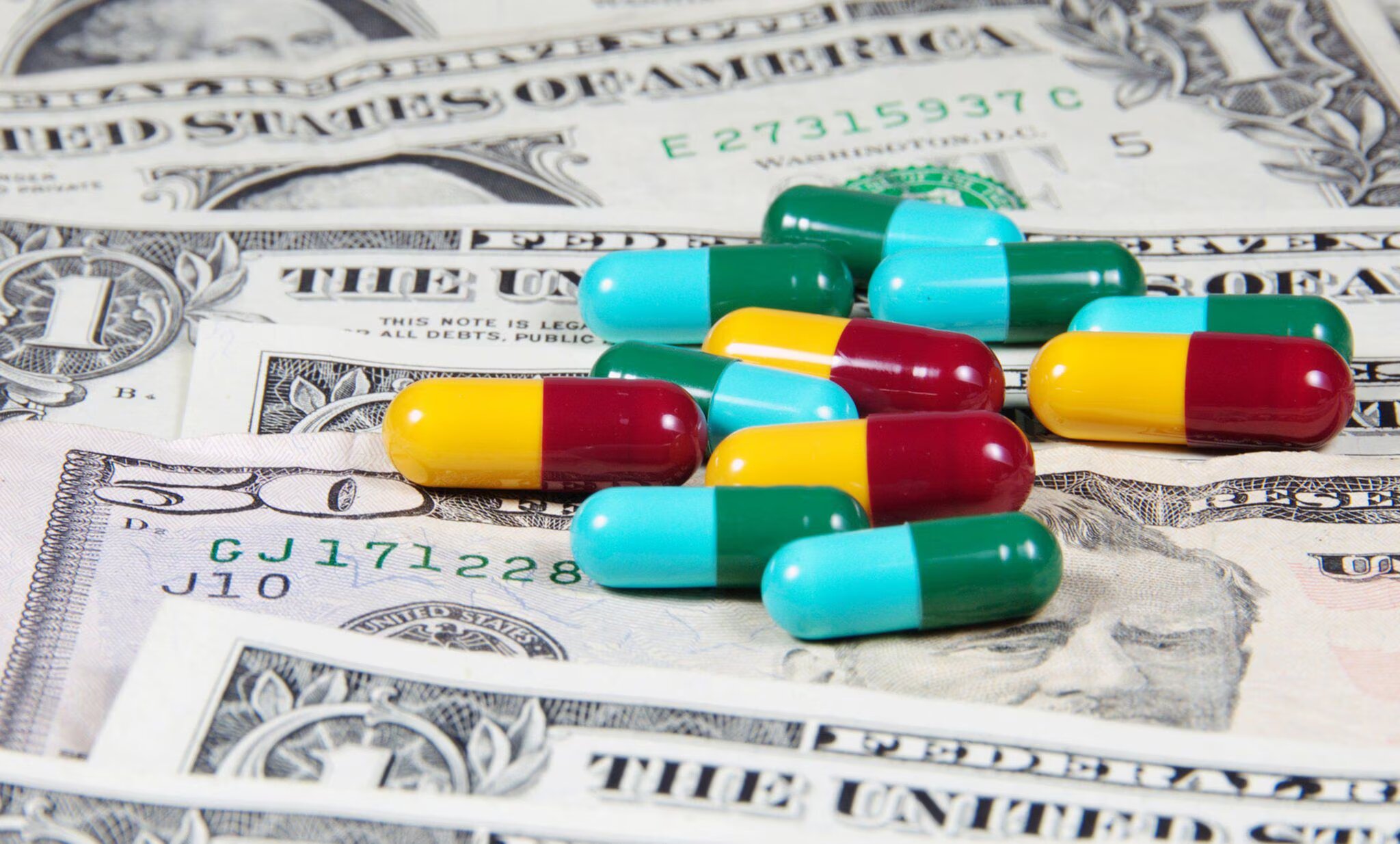 The U.S. Chamber of Commerce on Friday sued the federal government, challenging a new law that for the first time gives Medicare the power to negotiate drug prices with pharmaceutical companies.
In a complaint filed in federal court in Dayton, Ohio, the chamber said the pricing program violated drugmakers' due process rights under the U.S. Constitution by giving the government "unfettered discretion" to dictate maximum prices.
It also said the program would impose exorbitant penalties on drugmakers that don't accept those prices, and amounted to an ultimatum: "agree to whatever price the government names, or we'll smash up your business."
The U.S. Department of Health and Human Services administers Medicare through its Centers for Medicare & Medicaid Services.
A spokeswoman said the agency will vigorously defend the program, which is already helping lower healthcare costs for older adults and people with disabilities. "The law is on our side," she added.
Friday's lawsuit by the chamber, one of the most powerful U.S. business groups, came three days after Merck & Co filed a similar lawsuit in Washington, D.C.
Both lawsuits contended that price controls would force drugmakers to pull back on developing new drugs, causing long-term harm to Americans and their health.
Other drugmakers have also objected to the pricing program, which is part of last year's Inflation Reduction Act. Pricing changes following negotiations on 10 costly drugs selected by CMS would take effect in 2026.
Americans pay more for prescription drugs than prices in any other country.
The Biden administration hopes to save $25 billion annually by 2031 by having Medicare, the government health plan for people 65 and over, negotiate prices.
White House spokeswoman Karine Jean-Pierre said on Tuesday the government was confident it would win the Merck case.
"There is nothing in the Constitution that prevents Medicare from negotiating lower drug prices," she said.
The chamber also warned that allowing the pricing program would set a bad precedent.
"After all, if the government can impose price controls in the pharmaceutical industry, why not elsewhere?" Chief Policy Officer Neil Bradley said in a statement.
The case is Dayton Area Chamber of Commerce et al v Becerra et al, U.S. District Court, Southern District of Ohio, No. 23-00156.
American, JetBlue urge US judge to allow them to keep codeshare arrangements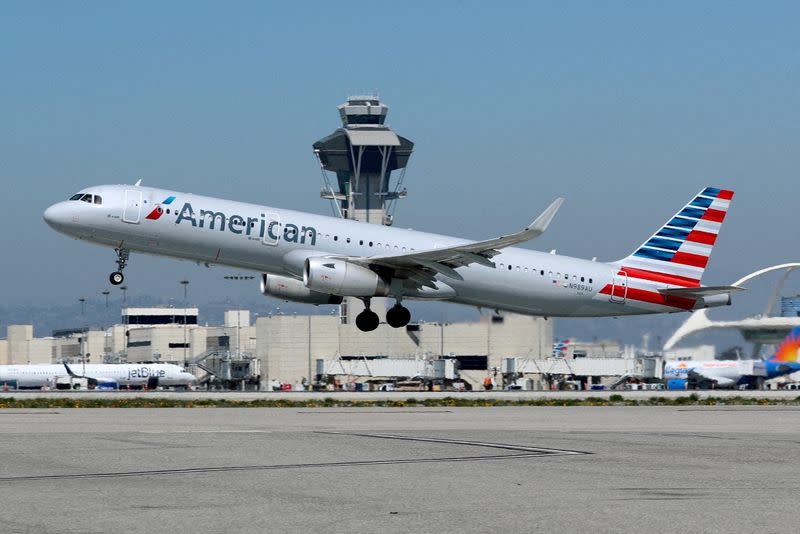 American Airlines (NASDAQ:AAL) and JetBlue Airways (NASDAQ:JBLU) asked a U.S. judge late Friday to allow them to continue mutual frequent flyer recognition and codeshare arrangements.
U.S. District Judge Leo Sorokin ruled on May 19 that the airlines must end their Northeast Alliance (NEA) they used to coordinate flights and pool revenue finding the arrangement means higher prices for consumers and ordering the companies to part ways within 30 days.
The airlines said Sorokin should allow them to continue codesharing and reciprocal frequent flyer programs, arguing such agreements are lawful and "to ensure that the right airline is paid for the service provided to the consumer." Codeshares allow multiple airlines to sell seats for the same flight.
The Justice Department said Sorokin should reject the airlines "invitation to craft a new 'NEA Lite' on the fly." The court should not "bless a different partnership, in a matter of days, simply because it lacks some of the most brazen features of the NEA."
The Justice Department and six states sued in 2021 to unwind the NEA announced in 2020, calling it a "de facto merger" of the American and JetBlue Boston and New York operations that removes incentives for them to compete.
The department said Friday the airlines "must abandon their
entanglements and return to being fully independent competitors to remedy their unlawful distortion of airline competition in the Northeast and beyond."
The airlines opposed other proposed U.S. disclosure and monitoring conditions calling them onerous and unnecessary and oppose a two-year ban on any new alliance with any another U.S. air carrier similar to the NEA.
The airlines said Sorokin should minimize consumer disruption and not become "the central planner in the unwinding of a multi-year integrated joint venture in violation of cardinal principles of antitrust law."
American is the largest U.S. airline by fleet size and low-cost carrier. JetBlue is the sixth largest.
American said last week it plans to appeal. JetBlue has not made a decision.
The Justice Department argued the alliance gave the airlines more than 80% of market share in flights from Boston to Washington and six other airports including the New York area's JFK, LaGuardia and Newark.
Separately, the Justice Department filed suit in March aimed at stopping JetBlue from buying discount rival Spirit Airlines (NYSE:SAVE).