Bloomberg reported that Apple could become the first company to be worth more than $3 trillion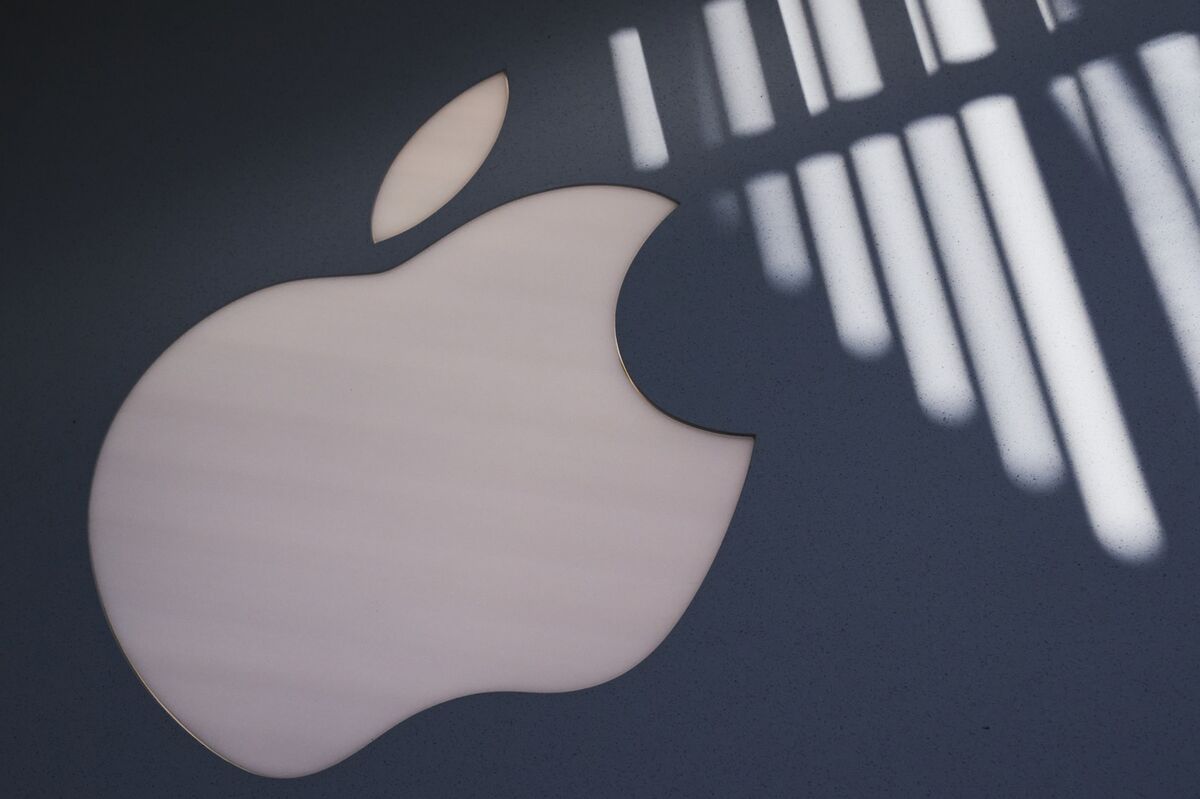 According to Bloomberg's calculations, Apple shares have risen by 35% since the beginning of the year, resulting in a market value increase of $690 billion. Currently, Apple's market capitalization is nearly $2.76 trillion.
However, it's important to note that Apple's market value has already surpassed $3 trillion. On January 3, 2022, during trading, Apple became the first company in the world to reach this milestone. At that time, the company's worth exceeded that of the entire U.K. economy or the entire German stock market. Unfortunately, Apple failed to maintain a market capitalization above $3 trillion by the end of the trading day, and its stock subsequently experienced a period of decline. One year after reaching the record, Apple's market capitalization fell below $2 trillion. Bloomberg pointed out that the company's stock lost 27 percent of its value in 2022.
Bloomberg noted that investors are attracted to Apple due to its stable revenue and large cash flow. Hedge funds, institutional investors, retail investors, and renowned investor Warren Buffett prefer Apple's securities. In 2022, investors generally favored stocks of the largest companies due to concerns about a potential recession, the stability of U.S. banks, and the U.S. government debt ceiling. However, questions still remain about Apple's valuation, which is currently 28 times the company's projected earnings, with the securities trading at a premium compared to the market.
IndexIQ Senior Investment Director Sal Bruno warned that when a company is performing well, people may perceive it as immune to risk. However, historical patterns of market concentration spikes have not yielded positive outcomes. If Apple were to stumble or be considered overvalued, it could pose risks to the entire market, Bruno cautioned. Bloomberg added that Apple currently represents 7.5 percent of the S&P 500 Index, a level that has been a peak for companies in recent years.
In early May, Apple reported $51.3 billion in iPhone sales for the second quarter of 2023, representing a 1.5 percent increase compared to the previous year and setting a record for the March quarter, according to Apple CEO Tim Cook.
Before the opening of the Nasdaq stock exchange, Apple shares were down 0.95% in pre-market trading, valued at approximately $173.5. On May 19, trading ended with a slight increase of 0.06% at $175.16.
Earlier we reported that China is restricting purchases from U.S. chipmaker Micron.
Instagram, YouTube, TikTok, Twitter target of EU crypto advertising complaint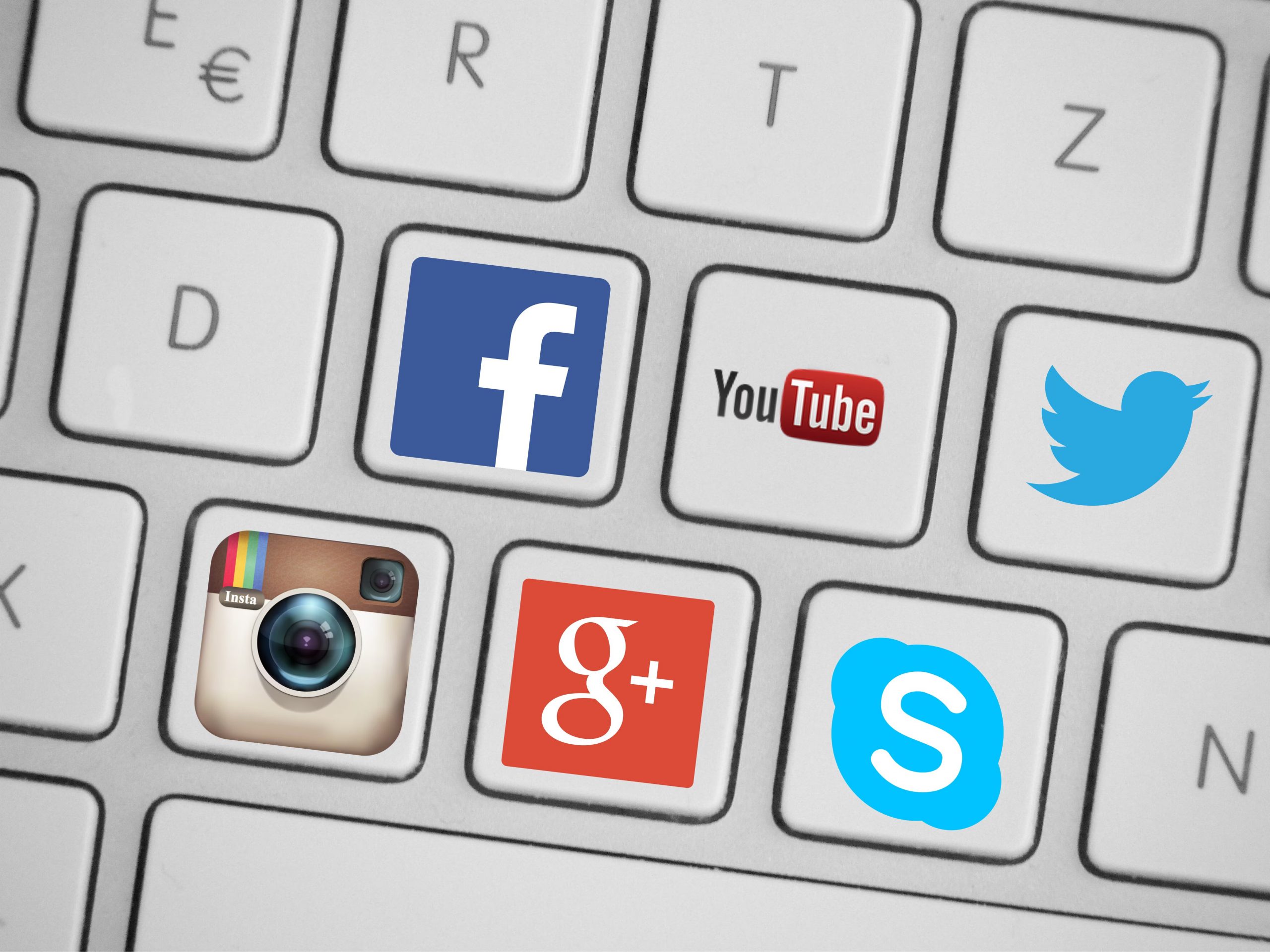 Meta Platforms' Instagram, Alphabet's YouTube, TikTok and Twitter could face regulatory action after European consumer group BEUC complained to the European Commission and consumer authorities that the online platforms allegedly facilitate the misleading promotion of crypto assets.
U.S. regulators suing crypto platforms Coinbase and Binance, along with last year's collapse of FTX, have sparked concerns over consumer protection related to crypto assets such as bitcoin and ether.
The European Union last month adopted the world's first comprehensive set of rules for cryptoasset regulation (MiCa).
BEUC in its complaint filed on Thursday said the proliferation of misleading advertisements of crypto assets on the social media platforms is an unfair commercial practice as it exposes consumers to serious harm such as the loss of significant amounts of money. 
It said this was happening through advertising and influencers.
It urged the Consumer Protection Cooperation Network to require the online platforms to adopt stricter advertising policies on crypto and take measures to prevent influencers from misleading consumers.
The Network should subsequently inform the European Commission about the effectiveness of these measures, BEUC said in its joint complaint with nine of its members.
The group called on European consumer authorities to cooperate with European Supervisory Authorities for financial services to ensure the platforms adapt their advertising policies to prevent the misleading promotion of crypto.
"Crypto will be regulated soon with the new Market in Crypto Assets Regulation but this legislation does not apply to the social media companies benefiting from the advertising of crypto at the expense of consumers," BEUC Director General Monique Goyens said in a statement.

"This is why we are turning to the authorities in charge of protecting consumers to ensure Instagram, YouTube, TikTok and Twitter fulfil their duty to protect consumers against crypto scams and false promises," she said.
Consumer groups in Denmark, France, Greece, Italy, Lithuania, Portugal, Slovakia and Spain also signed up to the complaint. 
GM embraces Tesla's EV charging system, Wall Street cheers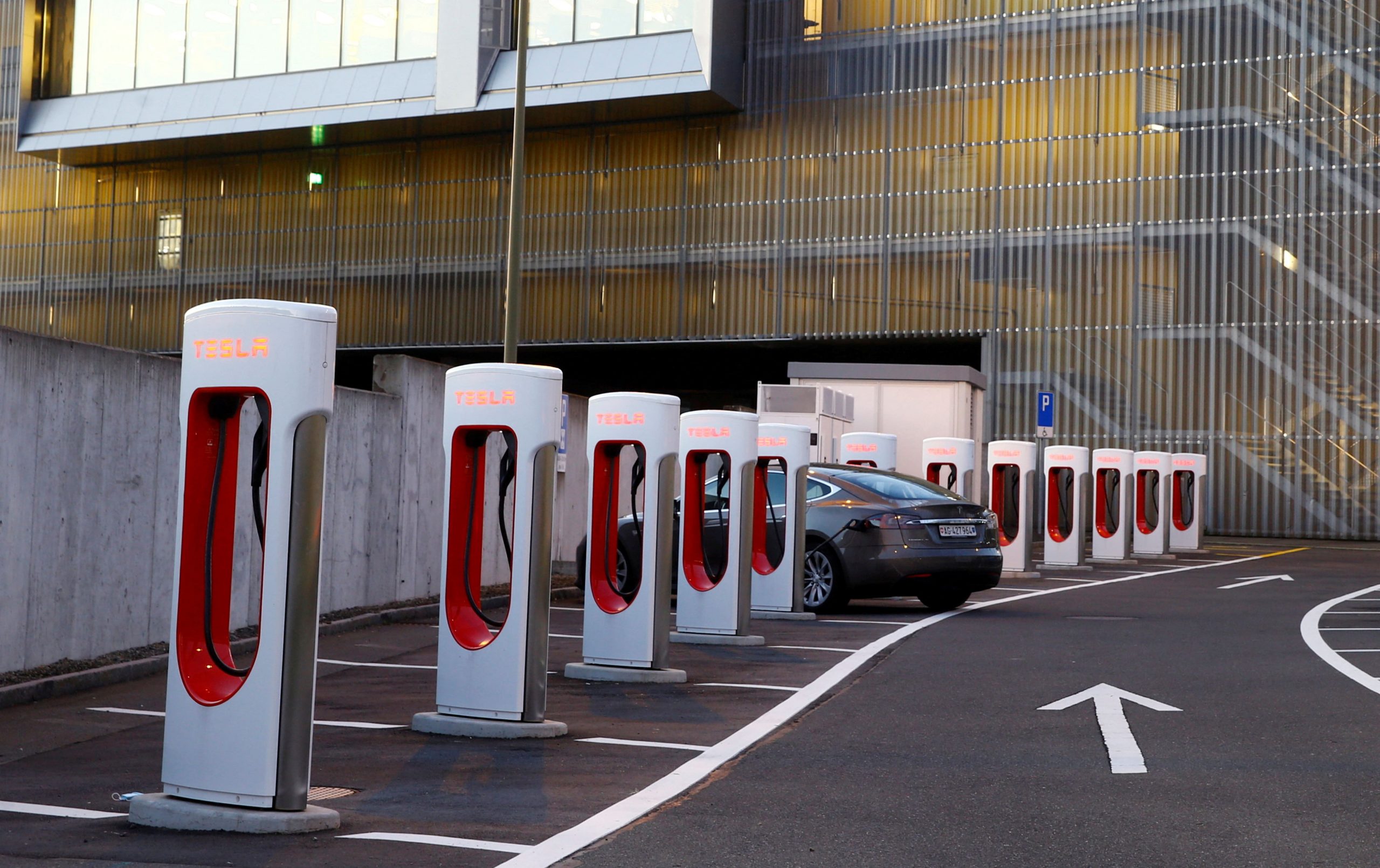 General Motors will join Ford in adopting Tesla (NASDAQ:TSLA)'s North American charging plug standard and give GM electric-vehicle buyers access to the Tesla Supercharger network under an agreement announced on Thursday.
GM's move, which follows a similar decision by Ford to embrace Tesla's charging plug standard, means three of the top EV sellers in the North American market have now agreed on a standard for charging hardware. The agreement was announced by GM CEO Mary Barra and Tesla chief Elon Musk in a Twitter Spaces event.
Investors applauded the deal, and the prospect of one charging hardware standard for the North American market. GM shares rose more than 4% after the bell and Tesla shares rose 4%.
The alliance among the three leading rival U.S. EV manufacturers has significant commercial and public policy implications.
The Biden administration made adoption of a rival "combined charging system" (CCS) standard a requirement in order for companies to be eligible for billions of dollars of federal subsidies for new charging stations on some 7,500 miles (12,070 km) of the nation's busiest roadways. The alliance among Tesla, Ford and GM challenges the White House's direction.
But Transportation Secretary Pete Buttigieg told CNBC in May after the Ford-Tesla deal that the industry will eventually converge on one system but that adapters would allow cross- usage.
Tesla, GM and Ford together account for about 70% of current U.S. EV sales. Industry executives see differing EV charging connectors as a barrier to wider consumer adoption of electric vehicles.
"I think this is just going to be a fundamentally great thing for the advancement of electric vehicles," Musk said during the Twitter Spaces conversation with Barra.

"I think it all just got a little better," Barra said.
GM could save $400 million from the agreement, Barra told CNBC in an interview Thursday.
'SNOWBALL EFFECT'
From a consumer standpoint, the deals with the Detroit automakers look like a win for Tesla, which invested heavily to deploy its distinctive fast-charging stations across North America when most other automakers delegated charging to third parties.
Tesla Superchargers account for about 60% of the total fast chargers in the United States and Canada, according to U.S. Department of Energy data.
"This is pretty huge," Consumer Reports senior policy analyst Chris Harto said. "I could see this being kind of a snowball effect of more and more automakers jumping on board and shifting towards the Tesla standard."
For GM and Ford, the deals are a wager that the benefits of giving their customers access to Tesla's extensive rapid charging network outweigh the risks that their customers will like what they see and choose Tesla for their next purchase.
The alliance among Tesla, GM and Ford puts pressure on other automakers and independent charging network operators that had adopted the CCS standard. A U.S. move to Tesla's standard could be difficult for rival charging station manufacturers that are already setting up shop in the United States to make equipment that conforms to CCS standards.
"It does make it much more likely that NACS will win out in North America over CCS," said David Whiston of Morningstar Research, referring to Tesla's North American Charging Standard. Other charging providers could still use the CCS standard and rely on adapters to serve Tesla, Ford and GM vehicles, he added.
Shares of charging companies ChargePoint and EVgo were both down more than 4% in after-hours trading on Thursday.
GM said it will equip EVs with connectors based on the Tesla North American Charging Standard design starting in 2025. Next year, current owners of GM EVs will be able to use 12,000 Tesla fast chargers in North America, and adapters will be made available.
Musk said Tesla "is not going to do anything to prefer Teslas" as more rival brands access the Supercharger network. "It will be an even playing field … The most important thing is we advance the electric vehicle revolution."
Ford CEO Jim Farley held a similar discussion with Musk on Twitter last month announcing the No. 2 U.S. automaker had reached agreement with Tesla to allow its electric vehicle owners to gain access to more than 12,000 Tesla Superchargers in North America in early 2024.
Binance.US to halt dollar deposits after SEC crackdown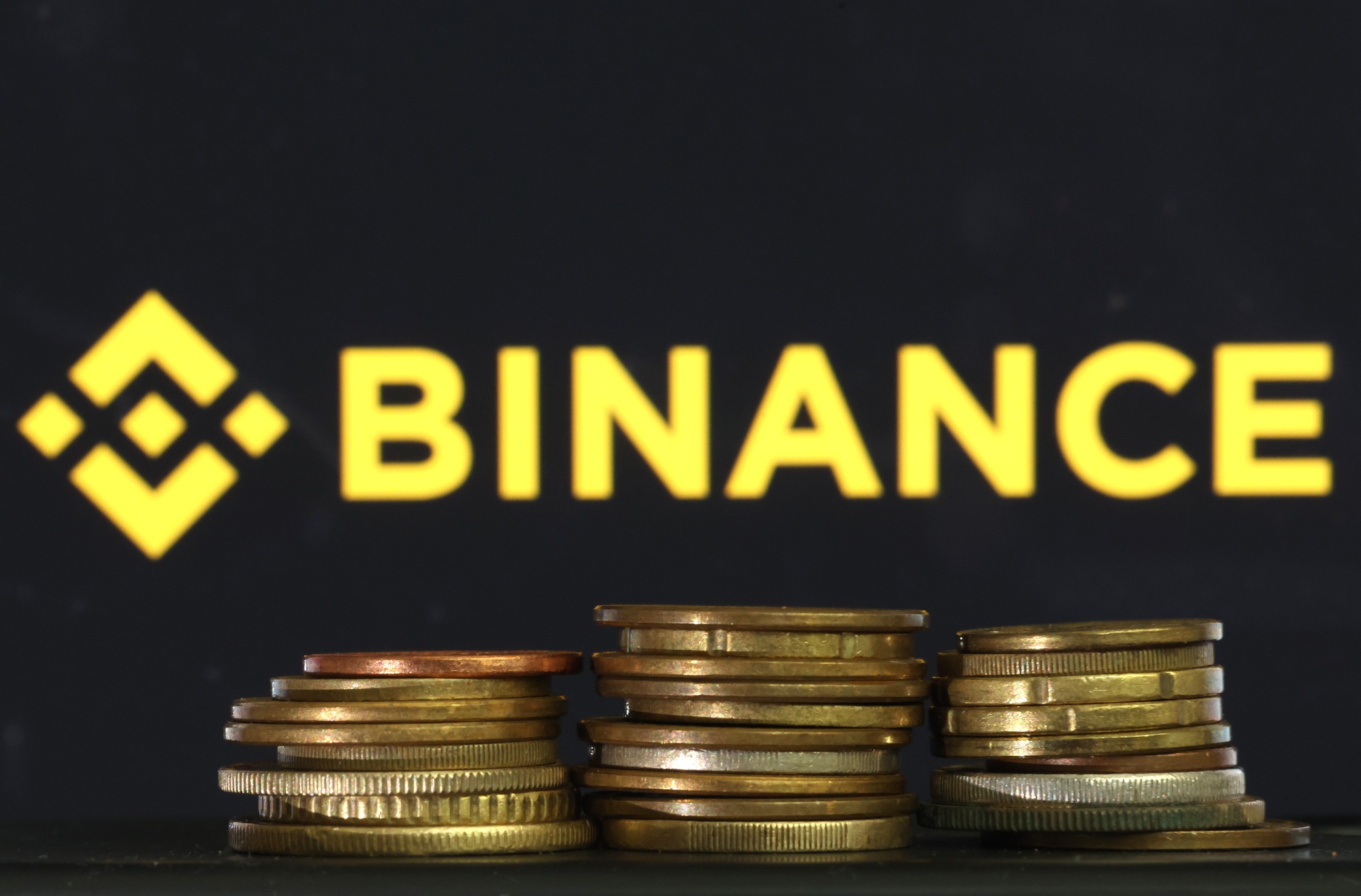 Crypto exchange Binance.US said on Thursday it is stopping U.S. dollar deposits and users will soon not be able to withdraw dollars from the exchange, after U.S. financial regulators said they supported freezing Binance's assets.
The purportedly independent U.S. affiliate of Binance, the world's largest crypto exchange, said in a tweet late on Thursday that its banking partners are preparing to stop dollar withdrawal channels as early as June 13.
Binance.US said in the customer notice that it would no longer accept dollar deposits as part of plans to change to a "crypto-only exchange". It did not give details of who its banking partners are.
On Monday, the U.S. Securities and Exchange Commission (SEC) sued Binance, its founder and CEO Changpeng Zhao, and the operator of its U.S. exchange. The lawsuit marked a dramatic escalation of a crackdown on the industry by U.S. regulators, with the SEC suing major U.S. exchange Coinbase (NASDAQ:COIN) a day later.
The SEC alleged in 13 charges that Binance artificially inflated its trading volumes, diverted customer funds, failed to restrict U.S. customers from its platform and misled investors about its market surveillance controls.
The SEC on Tuesday asked a federal court to freeze Binance's U.S. assets. Binance.US called the motion "unwarranted," saying it had addressed SEC concerns over the safety of customer assets.
In its tweet on Thursday, Binance.US said crypto-denominated trading, deposits, withdrawals and "staking" – where users deposit cryptocurrencies for use in blockchain transactions – would remain fully operational.
"Halting of withdrawals is obviously going to create or spur quite a bit of worry and panic," said Matthew Dibb, COO of Singapore crypto platform Stack Funds.
Crypto prices barely reacted to the news, with bitcoin last trading flat at $26,512. It was headed for a weekly loss of about 2.3%, after having dipped to an over two-month low of $25,350 earlier in the week as the SEC crackdown stoked nerves.