Cathie Wood buys the dip in Coinbase shares amid SEC crackdown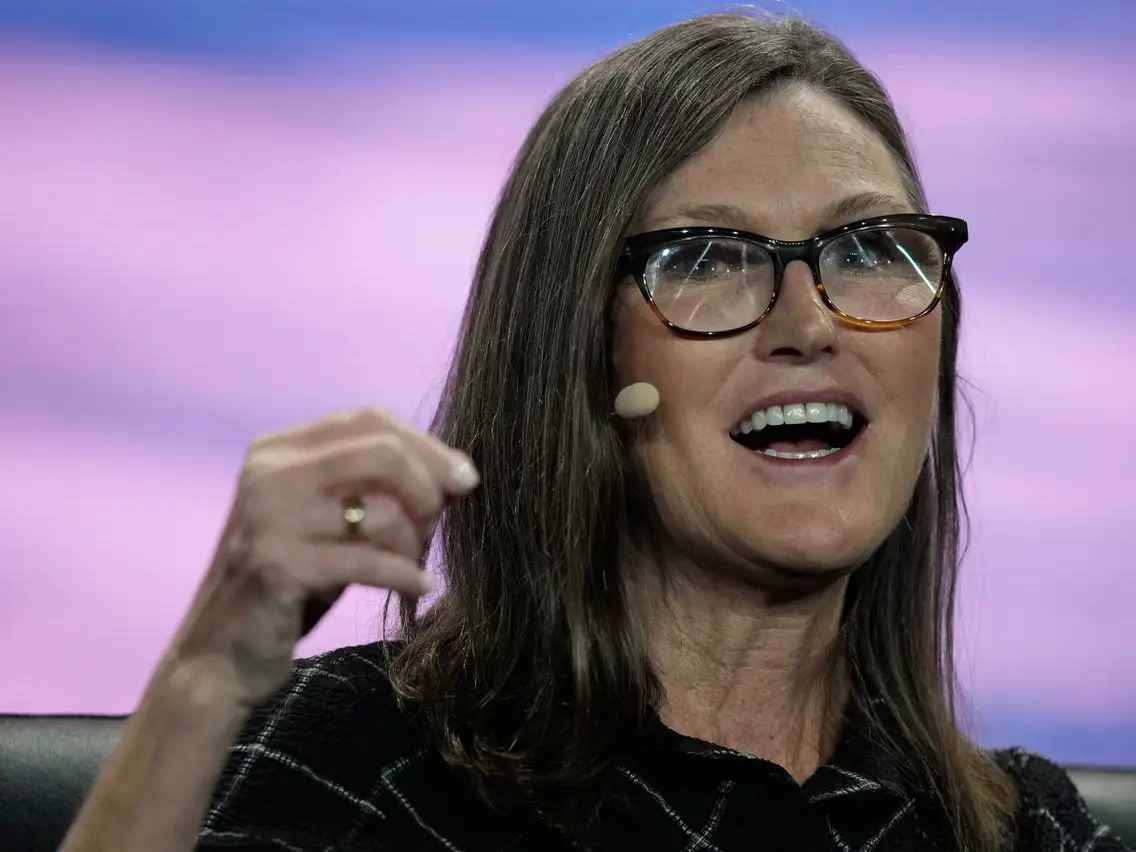 Cathie Wood's Ark Invest increased its stake in crypto exchange Coinbase Global Inc (NASDAQ:COIN) on Tuesday, as a crackdown by the Securities and Exchange Commission on the crypto industry saw the stock hit near five-month lows.Data from the website Cathie's Ark, which tracks the investment activities of the Ark group, showed that three funds under Cathie Wood bought a total of over 400,000 shares in Coinbase on Tuesday.Her flagship ARK Innovation ETF (NYSE:ARKK) carried out most of the buying, adding over 300,000 shares.This came as Coinbase's share price plummeted as much as 20% after the SEC sued the firm over operating an unlicensed exchange, while also issuing cease and desist letters over its staking services.
"We allege that Coinbase, despite being subject to the securities laws, commingled and unlawfully offered exchange, broker-dealer, and clearinghouse functions," SEC Chair Gary Gensler said in a press release.
Coinbase shares settled 12% lower on Tuesday, their second session of steep losses this week following a 9% tumble on Monday, after the SEC also sued world no. 1 crypto exchange Binance over similar charges.But Coinbase shares rose 2% in aftermarket trading, boosted by news of the Ark buy.Cathie Wood has repeatedly expressed confidence in Coinbase and the broader crypto industry, and has cited a $1 million long-term price target for Bitcoin on the belief that it is an effective inflation hedge.Coinbase holds the fifth-largest weightage in Ark's flagship Innovation ETF, with the fund having consistently accumulated the stock since its listing in 2021. But Coinbase has seen a sharp decline in value from 2021 highs, hitting record lows earlier this year as interest in crypto markets rapidly dried up amid rising U.S. lending rates.The company has also struggled to remain profitable amid multiple failed ventures, regulatory hiccups, and mounting operational costs, especially as low crypto trading volumes hurt its transaction margins, which are a key source of revenue.Bitcoin prices showed little reaction to the SEC move against Coinbase, rising 4% on Wednesday. But the world's largest cryptocurrency was nursing steep losses through May, as trading volumes sank.
Crypto Markets Rally: Bitcoin and Ethereum Lead the Charge, Coinbase and Marathon Digital Shares Rise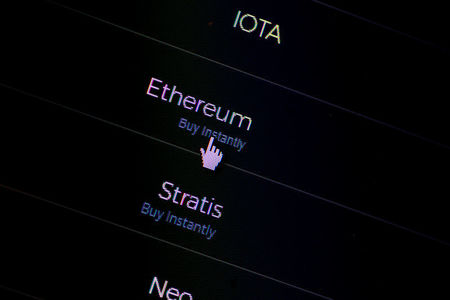 © Reuters
The major players in the cryptocurrency market, and , saw significant gains on Monday, with Bitcoin surging to $28,569.40 and Ethereum rallying to $1,727.98. Other cryptocurrencies including , which reached $24.01, and , which rallied to 27 cents, also experienced notable increases.
In the wake of this crypto rally, stocks related to the sector also saw substantial movements. Coinbase (NASDAQ:) Global Inc.'s shares rose to $78.46 and Marathon Digital Holdings Inc.'s shares jumped to $9.62 on Monday. Meanwhile, the Bitwise Crypto Industry Innovators ETF increased to $7.03 and the Grayscale Bitcoin Trust rallied to $20.12.
However, not all companies in the crypto-related sector experienced gains. Overstock.com (NASDAQ:)'s shares dropped to $15.50 and Tesla (NASDAQ:) Inc., which has previously invested heavily in Bitcoin, saw its shares decrease to $247.66.
In addition to the market leaders Bitcoin and Ethereum, other cryptocurrencies like , , , , and Polygon also moved notably on Monday. NVIDIA Corp (NASDAQ:)., a leading graphics processing unit (GPU) manufacturer that is widely used in cryptocurrency mining operations, also benefited from this uptick in the crypto market with its shares climbing to $447.66.
Overall, Monday marked a significant day for cryptocurrency markets as well as for companies involved in the sector. The reasons behind these movements are varied and complex, reflecting the multifaceted nature of this rapidly evolving industry.
This article was generated with the support of AI and reviewed by an editor. For more information see our T&C.
Fed's Powell: Economy still working through the impact of the pandemic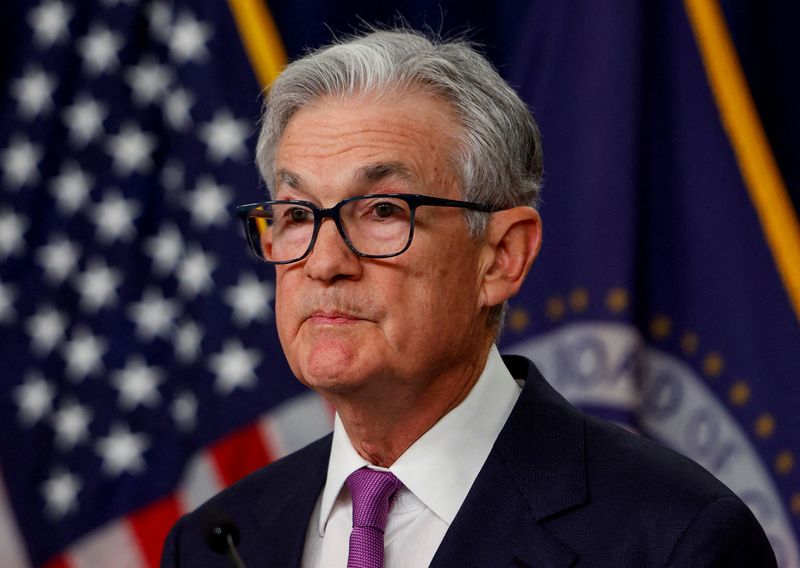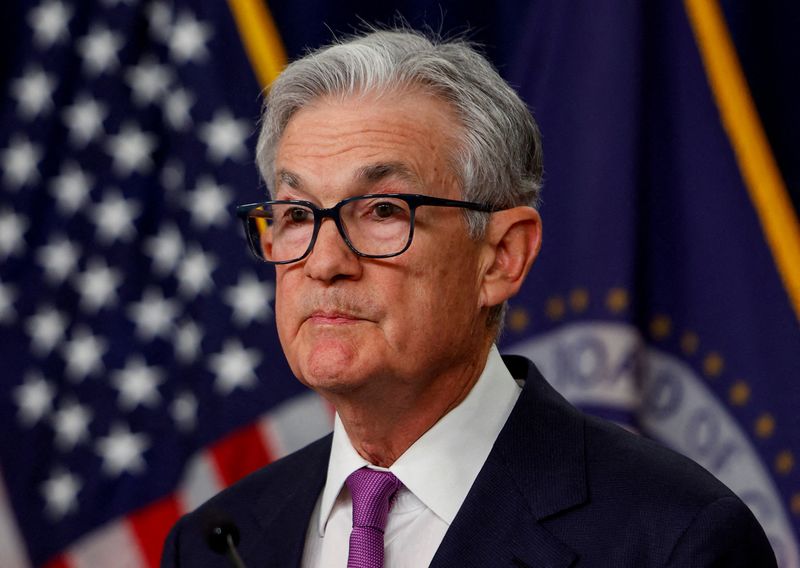 © Reuters. FILE PHOTO: U.S. Federal Reserve Chair Jerome Powell holds a press conference in Washington, U.S, September 20, 2023. REUTERS/Evelyn Hockstein/File Photo
By Howard Schneider
YORK, Pa. (Reuters) – The U.S. economy is still dealing with the aftermath of the COVID-19 pandemic, Federal Reserve chair Jerome Powell said during a meeting with community and business leaders in York, Pennsylvania.
"We are still coming through the other side of the pandemic," Powell said, noting labor shortages in healthcare, ongoing difficulties with access to child care, and other issues heightened by the health crisis. He did not comment on current monetary policy or the economic outlook in brief opening remarks.
Indian Equity Markets End September on a High Note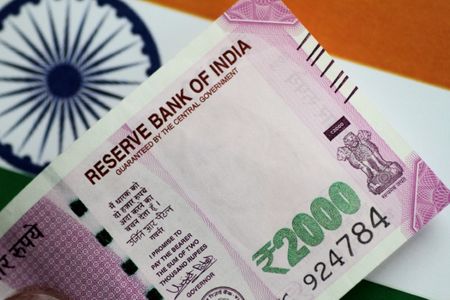 © Reuters.
Indian equity markets concluded the month of September on a positive note, with significant gains recorded on Friday. The rose by 320.09 points to close at 65,828.41, while the NSE's Nifty50 advanced by 114.75 points to settle at 19,638.30. The BSE midcap index also registered gains, reflecting an overall uptick in the market.
These gains were primarily driven by positive global cues and investments in the metal, oil & gas, and power sectors. However, the IT sector showed signs of underperformance as indicated by the Nifty IT index.
Market analysts Amol Athawale and Vinod Nair offered insights into market trends and challenges. They noted encouraging GDP data from Britain that further reinforced market optimism.
In broader markets, Authum Investment & Infrastructure hit an upper circuit of 20 percent. Yet, not all stocks performed well; Shreyas Shipping and Finolex Cables underperformed on Friday.
Among other stocks, Apollo Hospital Enterprises and Sun Pharmaceuticals saw gains while Tata Consultancy Services (NS:) lagged behind. The volatility index, India , also saw a considerable drop, indicating a decrease in investor fear or uncertainty about future market movements.
This positive performance of the Indian equity markets comes even as they face challenges including the underperformance of certain sectors such as IT. Investors will likely continue to monitor these developments closely as they navigate their investment strategies for October.
This article was generated with the support of AI and reviewed by an editor. For more information see our T&C.