How Do Mega Backdoor Roths Work?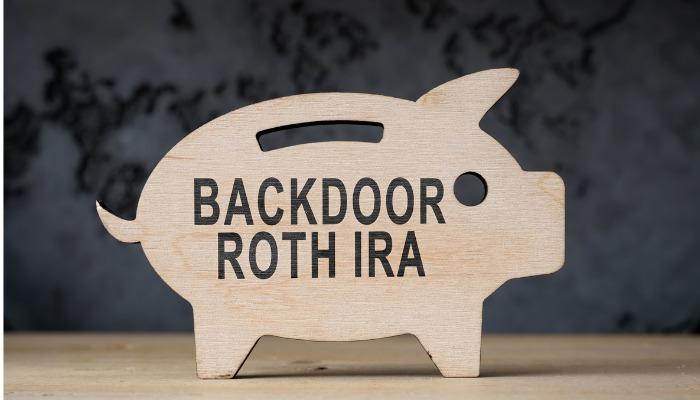 A mega backdoor Roth is a unique 401(k) rollover strategy that's designed for people whose incomes would ordinarily keep them from saving in a Roth Individual Retirement Account. The advantage of using a Roth IRA to save for retirement is being able to make tax-free qualified withdrawals. But not everyone can contribute to these accounts; higher-income earners are excluded. That's where the mega backdoor Roth comes into play. If you have a 401(k) you'd like to roll over, you could use this strategy to enjoy the tax benefits of a Roth IRA without having income be an obstacle.
Make sure you're taking advantage of every opportunity to maximize your retirement assets by working with a financial advisor.
Roth Account Basics
Before diving into the specifics of a mega backdoor Roth, there are a few things to know about Roth accounts, including Roth IRAs and Roth 401(k)s.
First, these accounts are both funded with after-tax dollars. That means when you make qualified withdrawals later, you won't pay income tax on the money since you already paid it upfront. This is the key characteristic of Roth accounts and what makes them so appealing to investors who anticipate being in a higher tax bracket at retirement.
Next, your ability to contribute to a Roth 401(k) is not restricted by your income. But it is for a Roth IRA. For the 2021 tax year, you must be within these modified adjusted gross income limits to make a full Roth IRA contribution:
Single filers: MAGI of $125,000 or less

Married filing jointly: MAGI of $198,000 or less

Head of household: MAGI of $125,000 or less
You can make partial contributions above those income limits. But your ability to contribute phases out completely once your MAGI hits $140,000 (if you file single or head of household) or $208,000 if you're married and file a joint return. For 2021, the full contribution allowed is $6,000 with a $1,000 catch-up contribution for savers aged 50 and older.
Finally, Roth 401(k) accounts are subject to required minimum distribution rules just like traditional 401(k) accounts. This rule requires you to begin taking money from your 401(k) starting at age 72. A Roth IRA, on the other hand, is not subject to RMD rules.
What Is a Backdoor Roth?
A backdoor Roth offers a work-around for people whose incomes are above the limits set by the IRS. When you execute a backdoor Roth, you roll money over from a traditional IRA to a Roth account. This way, you won't have to pay taxes on your retirement savings in the Roth IRA when it's time to make withdrawals. And you're not subject to required minimum distribution rules either.
But there is a catch. You have to pay income tax on the money you roll over to a Roth account. So while you could save money on taxes in retirement, you're not escaping the tax liability of a traditional IRA altogether.
How a Mega Backdoor Roth Works
A mega backdoor Roth is a backdoor Roth that's designed specifically for people who have a 401(k) plan at work. This type of backdoor Roth allows you to contribute up to $38,500 to a Roth IRA or a Roth 401(k) in 2021. This is in addition to the regular annual contribution limits the IRS allows for these types of accounts. To execute a mega backdoor Roth, two conditions have to be met. Your 401(k) plan needs to allow the following:
You can ask your plan administrator whether your 401(k) meets these criteria. And if your plan doesn't allow for in-service withdrawals or distributions, you could still attempt a mega backdoor Roth if you plan to leave your job in the near future.
If your plan meets the criteria, then you can take the next steps to execute a mega backdoor Roth. This is typically a two-step process that involves maxing out after-tax 401(k) contributions, then withdrawing the after-tax portion of your account to a Roth IRA.
Again, whether you can follow through on the second step depends on whether your plan allows in-service withdrawals. If it doesn't, you'll have to wait until you separate from your employer to roll over any after-tax money in your 401(k) into a Roth IRA.
You also need to watch out for the pro rata rule. This IRS rule says you can't only withdraw pre- or post-tax contributions from a traditional 401(k). So if you're completing a mega backdoor Roth, you couldn't just withdraw post-tax contributions if your account holds both pre- and post-tax funds. In that case, you may have to roll over the entire balance to a Roth IRA.
Benefits of a Mega Backdoor Roth
There are three key benefits associated with executing a mega backdoor Roth. First, you can contribute significantly more to a Roth IRA upfront this way. For 2021, the contribution limit is $38,500 on top of the regular annual contribution limit and any catch-up contribution limits that may apply.
You'll need to know the maximum amount you're allowed to contribute to the after-tax portion of your 401(k). So for 2021, the IRS allows a maximum contribution of $58,000 or $64,500 if you're 50 or older. You'd subtract your 401(k) contributions and anything your employer adds in matching contributions to figure out how much you could add to the after-tax portion.
Next, you can enjoy tax-free withdrawals in retirement. This is a benefit you may otherwise not being able to get if your income is too high to contribute to a Roth IRA. By reducing your tax liability in retirement, you can help your investment dollars go further. And you may have a larger legacy of wealth to pass on to future generations.
Finally, a mega backdoor Roth IRA would allow you to sidestep required minimum distribution rules. This means that you could retain control over when you choose to take distributions from a Roth IRA.
So who is a mega backdoor Roth right for? You may consider this move if you:
Have an eligible 401(k) plan at work

Have maxed out traditional 401(k) contributions

Are not eligible to contribute to a Roth IRA because of your income

Have additional money that you want to invest for retirement

Want to leverage the higher Roth IRA contribution limits allowed by a mega backdoor rollover
Talking to your financial advisor can help you decide if a mega backdoor Roth makes sense. And your 401(k) plan administrator should be able to tell you if it's possible, based on your plan's guidelines.
Mega Backdoor Roth Alternatives
If you can't execute a mega backdoor Roth because your plan doesn't allow it, there are other ways to increase your retirement savings. For example, you could try a regular backdoor Roth instead. This might be something to consider if you still want to enjoy the tax benefits of a Roth IRA but your plan doesn't fit the criteria for a mega rollover. You could also elect to make Roth 401(k) contributions to your retirement plan at work. This way, you still get the benefit of contributing after-tax dollars and making tax-free withdrawals. You'd be subject to the regular contribution limits and you'd still have to take the required minimum distribution. But that may outweigh the value of tax savings in retirement.
Investing in a Health Savings Account (HSA) is another option. While these accounts are not specifically designed for retirement, they can yield multiple tax benefits. Contributions are tax-deductible and grow tax-deferred. Withdrawals are tax-free when used for eligible healthcare expenses. And at 65, you can take money out of an HSA for any reason without a tax penalty. You'll just owe ordinary income tax on any withdrawals that are not used for healthcare expenses.
Finally, you could open a taxable brokerage account to invest. This doesn't necessarily save you money on taxes since you'll owe capital gains tax when you sell investments at a profit. But it could help you to diversify your investments and there are no limits on how much you can invest in a brokerage account annually.
Bottom Line
A mega backdoor Roth strategy could work well for higher-income earners who want to take advantage of Roth account benefits. There are certain rules that need to be followed to make it work, however, so you may want to talk to your plan administrator or a tax professional before going ahead. Keep in mind also that even if you can't complete a mega backdoor Roth rollover, you still have other options for growing retirement savings.
Tips for Retirement Planning
If you're saving for retirement in a 401(k) or IRA, pay attention to the fees you're paying. For instance, check the expense ratios for each fund you're invested in to understand how much you pay to own that fund on an annual basis. You can then compare that to the fund's performance to determine whether the fees are justified. Also, consider any administrative fees you might be paying and how those affect your net returns.

Consider talking to your financial advisor about a mega backdoor Roth and whether it could be right for you. If you don't have a financial advisor yet, finding one doesn't have to be complicated. SmartAsset's financial advisor matching tool makes it easy to connect with professional advisors in your local area. You can get your personalized recommendations in minutes just by answering a few simple questions. If you're ready, get started now.
Photo credit: ©iStock.com/designer491
BofA Securities maintains Amazon.com at 'buy' with a price target of $154.00
Six people in critical condition, one still missing after Paris blast – prosecutor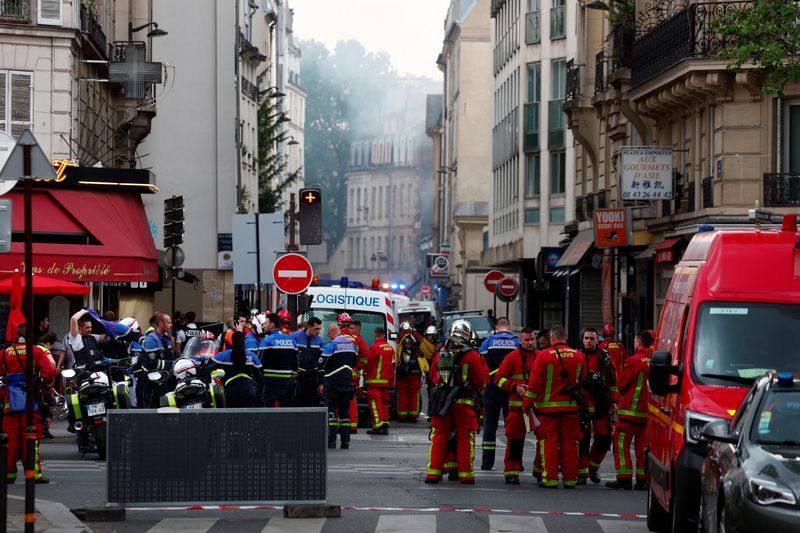 5/5
© Reuters. French firefighters and rescue forces work after several buildings on fire following a gas explosion in the fifth arrondissement of Paris, France, June 21, 2023. REUTERS/Gonzalo Fuentes
2/5
PARIS (Reuters) – Six people remained in a critical condition and one person was believed still missing on Thursday, one day after a blast ripped through a street near Paris' historic Latin Quarter, the city's public prosecution office said. "These figures may still change," prosecutor Maylis De Roeck told Reuters in a text message, adding that around 50 people had been injured in the blast, which set buildings ablaze and caused the front of one to collapse onto the street. Of two people initially believed missing, one has been found in hospital and is being taken care of, the prosecutor said, adding: "Searches are ongoing to find the second person." Authorities have not yet said what caused the explosion, which witnesses said had followed a strong smell of gas at the site. The explosion led to scenes of chaos and destruction in the historic Rue Saint Jacques, which runs from the Notre-Dame de Paris Cathedral to the Sorbonne University, just as people were heading home from work. It also destroyed the facade of a building housing the Paris American Academy design school popular with foreign students. Florence Berthout, mayor of the Paris district where the blast occurred, said 12 students who should have been in the academy's classrooms at the time had fortunately gone to visit an exhibition with their teacher.
"Otherwise the (death toll) could have been absolutely horrific," Berthout told BFM TV. She said three children who had been passing by at the time were among the injured, although their lives were not in danger.
4 big analyst cuts: Alcoa & DigitalOcean shares drop on downgrades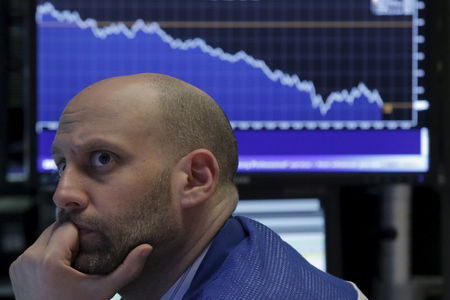 © Reuters.
Here is your Pro Recap of the biggest analyst cuts you may have missed since yesterday: downgrades at Alcoa, DigitalOcean, Teleflex, and Xcel Energy.InvestingPro subscribers got this news in rapid fire. Never be left in the dust again.Alcoa stock drops on Morgan Stanley downgrade Alcoa (NYSE:) shares fell more than 3% pre-market today after Morgan Stanley downgraded the company to Underweight from Equalweight and cut its price target to $33.00 from $43.00, as reported in real time on InvestingPro.The firm sees a significant decline in consensus estimates, and as negative earnings revisions materialize, it believes the stock will face downward pressure and underperform.The analyst's estimates for EBITDA in Q2, 2023, and 2024 are substantially lower than the consensus. The stock is currently trading above its historical average. The firm said its downward revisions in earnings estimates and price target are attributed to the company's high operating leverage to aluminum prices.DigitalOcean stock plunges on downgradePiper Sandler downgraded DigitalOcean (NYSE:) to Underweight from Neutral with a price target of $35.00. As a result, shares plunged more than 5% pre-market today.The company reported its last month, with revenue beating the consensus estimate, while EPS coming in worse than expected. Furthermore, the company provided a strong outlook, which was above the Street estimates.2 more downgradesTeleflex (NYSE:) shares fell more than 3% yesterday after Needham downgraded the company to Hold from Buy, noting that UroLift expectations may still be too high.According to Needham, their checks indicate that urologists are reducing their use of UroLift due to its retreatment rates, reimbursement cuts, and increasing use of competing procedures. This is also supported by their Google Trends data analysis, which indicates decreasing search interest in UroLift.BMO Capital downgraded Xcel Energy (NASDAQ:) to Market Perform from Outperform and cut its price target to $64.00 from $69.00 to reflect the lower-than-expected terms of the company's regulatory settlement in Colorado.Amid whipsaw markets and a slew of critical headlines, seize on the right timing to protect your profits: Always be the first to know with InvestingPro.Start your free 7-day trial now.