Musk Effort to Kill Deal Leaves Twitter With Only Bad Options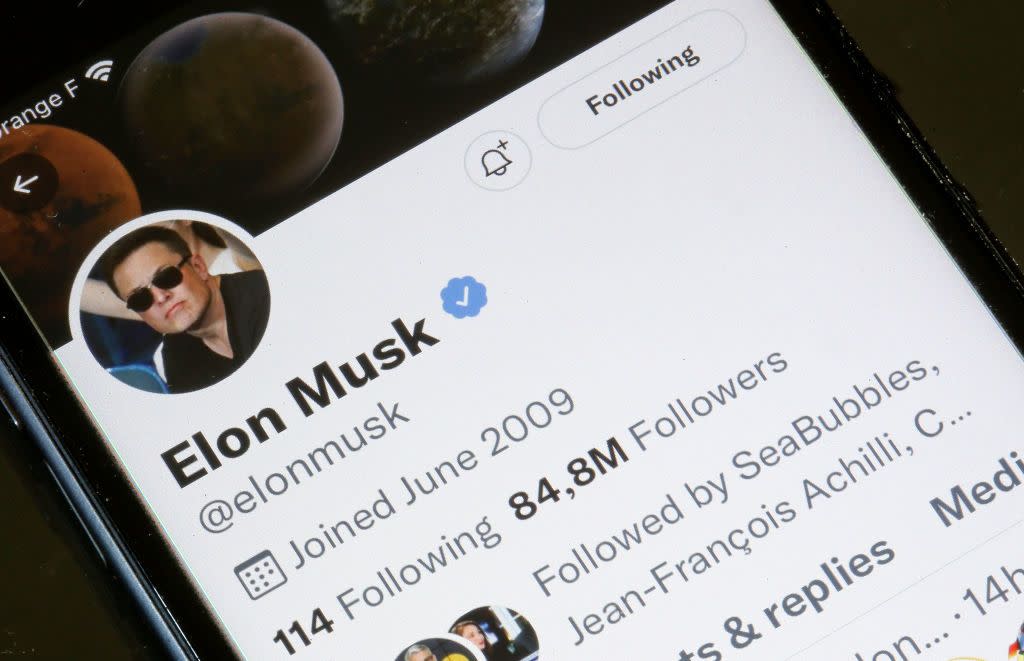 (Bloomberg) — Elon Musk's effort to dump his agreement to buy Twitter Inc. leaves the social media service worse off, no matter the outcome.
Most Read from Bloomberg
If the Tesla Inc. chief executive officer succeeds in ending the deal, Twitter stock will likely free-fall, and a staff already dejected by Musk's months-long public criticism of the site will suffer another emotional blow. If Twitter prevails in court, the company will be run by an unpredictable and reluctant owner, while still struggling to meet ambitious growth targets.
Musk's regulatory filing Friday announcing plans to walk away from his $44 billion purchase touched off a nightmare scenario for Twitter, where only bad options remain. Chairman Bret Taylor responded by vowing to enforce the deal in court, but the company's leadership is already losing the trust of staff after months of uncertainty and stress.
Many of Twitter's employees were already worried about the impact of Musk's arrival. During a Q&A he held with Twitter employees in June, some workers mocked Musk over internal slack channels as he told employees that only those who were "exceptional" would be allowed to continue working from home. In weeks before the Q&A, still others fretted that Musk had no idea how to run a social network, and some posted their frustration about claims alleging Musk had sexually harassed former employees at his rocket company SpaceX. After Twitter leadership failed to acknowledge the allegations, one employee wrote that "as a woman working at Twitter, I find this radio silence extremely disheartening."
Those feelings were directed toward Musk when employees thought he still wanted to buy the company. His change of heart has only intensified frustration with Musk and with Twitter's management and board, which some employees are publicly mocking on Twitter — though there is an internal directive not to speak publicly about the deal, according to people familiar with the matter.
Staff were also on edge due to recent executive departures and restructuring of product leadership, making product development more difficult, the person said. Twitter cut roughly 100 employees this week, with staff expecting more to come.
"If Musk is able to terminate the deal, Twitter will still be left with the same problems it had before he came on the scene," wrote Debra Aho Williamson, a principal analyst at Insider Intelligence. "Its user growth is slowing. And while ad revenue is still growing marginally, Twitter is now dealing with a slowing economy that could squeeze ad spending on all social platforms."
If Twitter goes to court and fails to force Musk to buy the San Francisco-based company, he'll likely sell his 9% stake and walk away. Twitter's stock price — which already hadn't reached the $54.20 per share that Musk had agreed to pay — will undoubtedly slide far below Friday's $36.81 close. After months of anticipating a deal, Twitter will suddenly be back where it started April when Musk showed up on its doorstep.
That might not be a great place to be. Twitter's business was looking questionable when Musk made his offer. The company had set lofty user growth and revenue targets for 2023, and the user target was looking more and more ambitious with every new quarter. Since Musk made his offer, Twitter has also implemented a hiring freeze, fired two top executives and cut some jobs.
The Twitter-Musk saga isn't over. Musk will try to prove Twitter violated their merger agreement, and Twitter will fight to show it fulfilled its obligations. It's possible Musk and Twitter renegotiate the price, or maybe Musk walks away, but pays Twitter a hefty settlement.
Despite Musk's claims, the deal is not dead. But as far as Twitter's options go, it may as well be.
Most Read from Bloomberg Businessweek
©2022 Bloomberg L.P.
BofA Securities maintains Amazon.com at 'buy' with a price target of $154.00
Six people in critical condition, one still missing after Paris blast – prosecutor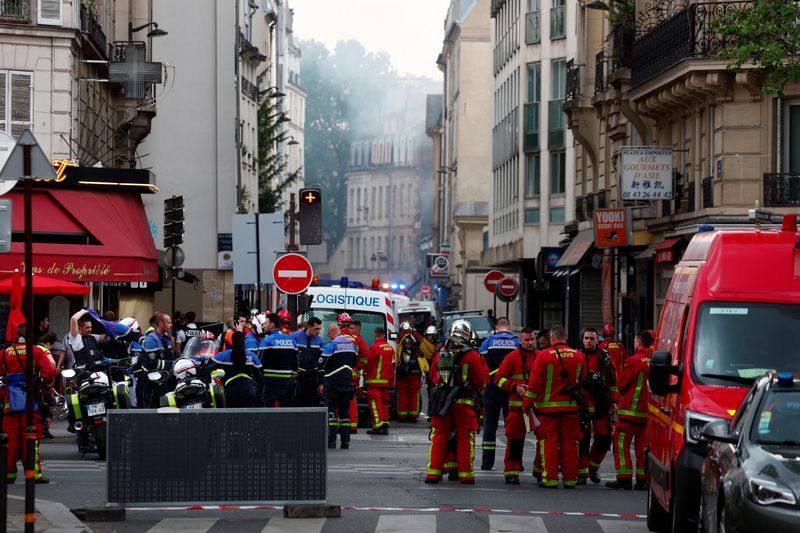 5/5
© Reuters. French firefighters and rescue forces work after several buildings on fire following a gas explosion in the fifth arrondissement of Paris, France, June 21, 2023. REUTERS/Gonzalo Fuentes
2/5
PARIS (Reuters) – Six people remained in a critical condition and one person was believed still missing on Thursday, one day after a blast ripped through a street near Paris' historic Latin Quarter, the city's public prosecution office said. "These figures may still change," prosecutor Maylis De Roeck told Reuters in a text message, adding that around 50 people had been injured in the blast, which set buildings ablaze and caused the front of one to collapse onto the street. Of two people initially believed missing, one has been found in hospital and is being taken care of, the prosecutor said, adding: "Searches are ongoing to find the second person." Authorities have not yet said what caused the explosion, which witnesses said had followed a strong smell of gas at the site. The explosion led to scenes of chaos and destruction in the historic Rue Saint Jacques, which runs from the Notre-Dame de Paris Cathedral to the Sorbonne University, just as people were heading home from work. It also destroyed the facade of a building housing the Paris American Academy design school popular with foreign students. Florence Berthout, mayor of the Paris district where the blast occurred, said 12 students who should have been in the academy's classrooms at the time had fortunately gone to visit an exhibition with their teacher.
"Otherwise the (death toll) could have been absolutely horrific," Berthout told BFM TV. She said three children who had been passing by at the time were among the injured, although their lives were not in danger.
4 big analyst cuts: Alcoa & DigitalOcean shares drop on downgrades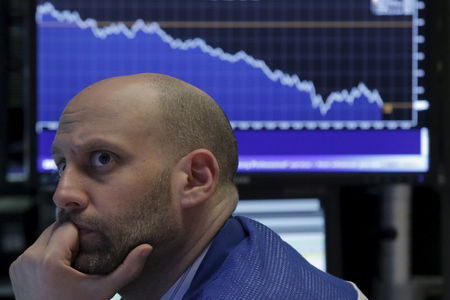 © Reuters.
Here is your Pro Recap of the biggest analyst cuts you may have missed since yesterday: downgrades at Alcoa, DigitalOcean, Teleflex, and Xcel Energy.InvestingPro subscribers got this news in rapid fire. Never be left in the dust again.Alcoa stock drops on Morgan Stanley downgrade Alcoa (NYSE:) shares fell more than 3% pre-market today after Morgan Stanley downgraded the company to Underweight from Equalweight and cut its price target to $33.00 from $43.00, as reported in real time on InvestingPro.The firm sees a significant decline in consensus estimates, and as negative earnings revisions materialize, it believes the stock will face downward pressure and underperform.The analyst's estimates for EBITDA in Q2, 2023, and 2024 are substantially lower than the consensus. The stock is currently trading above its historical average. The firm said its downward revisions in earnings estimates and price target are attributed to the company's high operating leverage to aluminum prices.DigitalOcean stock plunges on downgradePiper Sandler downgraded DigitalOcean (NYSE:) to Underweight from Neutral with a price target of $35.00. As a result, shares plunged more than 5% pre-market today.The company reported its last month, with revenue beating the consensus estimate, while EPS coming in worse than expected. Furthermore, the company provided a strong outlook, which was above the Street estimates.2 more downgradesTeleflex (NYSE:) shares fell more than 3% yesterday after Needham downgraded the company to Hold from Buy, noting that UroLift expectations may still be too high.According to Needham, their checks indicate that urologists are reducing their use of UroLift due to its retreatment rates, reimbursement cuts, and increasing use of competing procedures. This is also supported by their Google Trends data analysis, which indicates decreasing search interest in UroLift.BMO Capital downgraded Xcel Energy (NASDAQ:) to Market Perform from Outperform and cut its price target to $64.00 from $69.00 to reflect the lower-than-expected terms of the company's regulatory settlement in Colorado.Amid whipsaw markets and a slew of critical headlines, seize on the right timing to protect your profits: Always be the first to know with InvestingPro.Start your free 7-day trial now.