The dollar is almost equal in value to the euro. Here are the upsides and downsides
The U.S. dollar has been surging so much that it's nearly equal in value to the euro for the first time in 20 years. That trend threatens to hurt American companies because their goods become more expensive for foreign buyers. If U.S. exports were to weaken as a result, so too would the already-slowing U.S. economy.
Yet there's a positive side for Americans too: A stronger buck provides modest relief from runaway inflation because the vast array of goods that are imported to the U.S. — including cars, computers, toys and medical equipment — become less expensive. A strengthened dollar also delivers bargains to American tourists sightseeing in Europe.
The U.S. Dollar Index, which measures the value of American money against six major foreign currencies, has jumped nearly 12% this year to a two-decade high. The euro is now worth slightly less than $1.02.
The dollar is climbing mainly because the Federal Reserve is raising interest rates more aggressively than central banks in other countries are in its effort to cool the hottest U.S. inflation in four decades. The Fed's rate increases cause yields on U.S. Treasurys to rise, which attracts investors seeking richer yields than they can get elsewhere in the world. This increased demand for dollar-denominated securities, in turn, boosts the dollar's value.
Also contributing to the currency's appeal, Rubeela Farooqi of High Frequency Economics said, is that despite concern about a potential recession in the United States, "the U.S. economy is on firmer footing compared to Europe."
Not since July 15, 2002, has the euro been valued at less than $1. On that day, the euro blew past parity with the dollar as huge U.S. trade deficits and accounting scandals on Wall Street pulled down the U.S. currency.
This year, the euro has sagged largely because of growing fears that the 19 countries that use the currency will sink into recession. The war in Ukraine has magnified oil and gas prices and hurt European consumers and businesses.
In particular, Russia's recent reduction in natural gas supplies has sent prices skyrocketing and raised fears of a total cutoff that could force governments to ration energy to industry to spare homes, schools and hospitals. (European leaders have denounced Moscow's move as an effort to punish Europe for backing Ukraine and embracing Western sanctions in response to Russia's invasion.)
Economists at Berenberg bank have calculated that at current rates of consumption the added gas bill would be 220 billion euros ($224 billion) over 12 months, or a whopping 1.5% of annual economic output.
"This war is a 'body-blow' to Europe," Robin Brooks, chief economist at the Institute of International Finance banking trade group, tweeted this week. "It undercuts Germany's growth model that's based on cheap Russian energy. Europe is facing a seismic shift, and [the] euro needs to fall to reflect that."
A European slowdown could eventually give the European Central Bank less leeway to raise rates and moderate economic growth to address its own inflation problem. The ECB has announced that it will raise its key interest rate by a quarter of a point when it meets later this month and possibly by up to half a point in September. A weaker euro feeds inflationary pressures by making imports to Europe more expensive.
Analysts at UniCredit said global recession fears were a prime driver in foreign exchange markets "amid the general view that the Fed might ultimately have more opportunity than many other central banks" to raise rates. The analysts also noted the dollar's role as a globally recognized haven as another factor that's boosting demand for the buck.
The dollar's rise is complicating an already uncertain outlook for the United States, the world's biggest economy. The stronger greenback makes foreign goods less expensive for Americans and eases inflationary pressures. But not by much.
Mark Zandi, chief economist at Moody's Analytics, calculates that a 10% rise in the dollar over the last year, against the currencies of its trading partners, reduced inflation by about 0.4 percentage point. Though Zandi calls that a "meaningful" effect, he said consumer prices have soared 8.6% over the last year, the biggest year-over-year gain since 1981.
And a sturdier currency takes a toll on U.S. companies that do business overseas. For one thing, it erodes the profits of multinational companies that rely on overseas sales. The stronger dollar makes their foreign revenue worth less when they convert it to dollars and bring it home to the United States. Microsoft, for example, last month downgraded the outlook for its April-to-June earnings "due to unfavorable foreign exchange rate movement."
Worse, a stronger dollar makes U.S.-made products more expensive in overseas markets, while giving foreign products a price edge in the United States.
"The stronger dollar," Zandi said, "weighs on [economic] growth as it results in reduced exports, more imports and thus a wider trade deficit."
Indeed, a growing trade gap subtracted 3.2 percentage points from U.S. economic growth in the January-to-March period. That was the main reason why the nation's gross domestic product — the broadest gauge of economic output — shrank at a 1.6% annual rate in the first quarter.
Economists say the risk of recession is already rising in the United States as the Fed raises borrowing costs and consumers deplete the savings they built up during the pandemic.
"The strength of the dollar," said Eswar Prasad, an economist at Cornell University and the Brookings Institution, "will certainly do no favors for U.S. exporters.''
This story originally appeared in Los Angeles Times.
American Weed Stocks Are Cheap. They're About to Get a Sales Bump.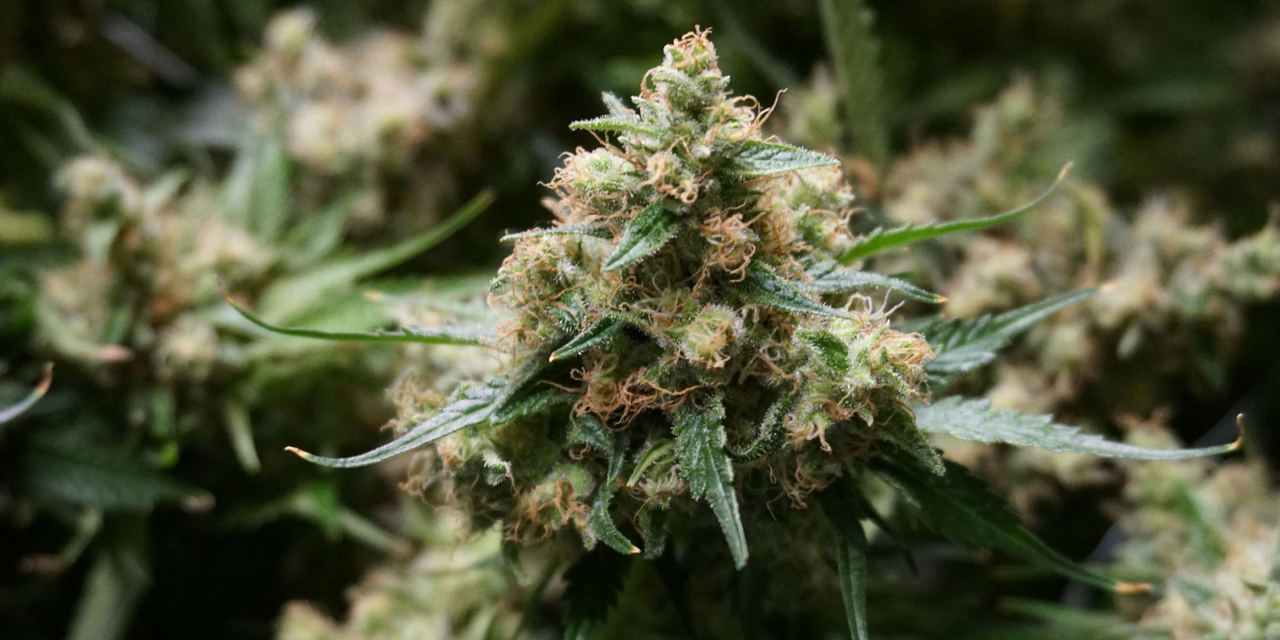 However bad the year has been for most stocks, it has been especially harsh for state-licensed cannabis sellers.
In just the past month, the


AdvisorShares Pure US Cannabis


exchange-traded fund (ticker: MSOS), which tracks America's multistate operators—or MSOs—fell 25%, while the


S&P 500


dropped 7%.
How Do Mega Backdoor Roths Work?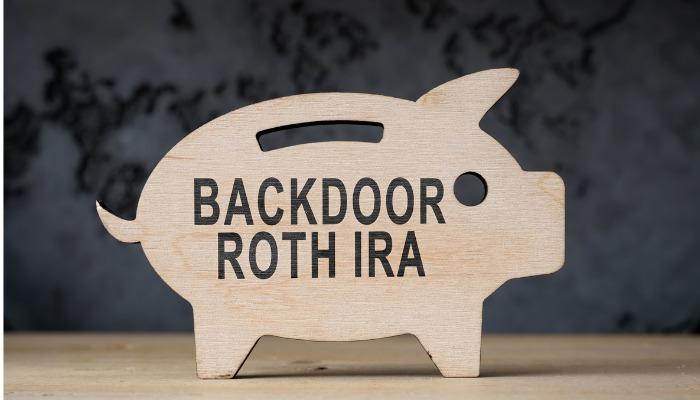 A mega backdoor Roth is a unique 401(k) rollover strategy that's designed for people whose incomes would ordinarily keep them from saving in a Roth Individual Retirement Account. The advantage of using a Roth IRA to save for retirement is being able to make tax-free qualified withdrawals. But not everyone can contribute to these accounts; higher-income earners are excluded. That's where the mega backdoor Roth comes into play. If you have a 401(k) you'd like to roll over, you could use this strategy to enjoy the tax benefits of a Roth IRA without having income be an obstacle.
Make sure you're taking advantage of every opportunity to maximize your retirement assets by working with a financial advisor.
Roth Account Basics
Before diving into the specifics of a mega backdoor Roth, there are a few things to know about Roth accounts, including Roth IRAs and Roth 401(k)s.
First, these accounts are both funded with after-tax dollars. That means when you make qualified withdrawals later, you won't pay income tax on the money since you already paid it upfront. This is the key characteristic of Roth accounts and what makes them so appealing to investors who anticipate being in a higher tax bracket at retirement.
Next, your ability to contribute to a Roth 401(k) is not restricted by your income. But it is for a Roth IRA. For the 2021 tax year, you must be within these modified adjusted gross income limits to make a full Roth IRA contribution:
Single filers: MAGI of $125,000 or less

Married filing jointly: MAGI of $198,000 or less

Head of household: MAGI of $125,000 or less
You can make partial contributions above those income limits. But your ability to contribute phases out completely once your MAGI hits $140,000 (if you file single or head of household) or $208,000 if you're married and file a joint return. For 2021, the full contribution allowed is $6,000 with a $1,000 catch-up contribution for savers aged 50 and older.
Finally, Roth 401(k) accounts are subject to required minimum distribution rules just like traditional 401(k) accounts. This rule requires you to begin taking money from your 401(k) starting at age 72. A Roth IRA, on the other hand, is not subject to RMD rules.
What Is a Backdoor Roth?
A backdoor Roth offers a work-around for people whose incomes are above the limits set by the IRS. When you execute a backdoor Roth, you roll money over from a traditional IRA to a Roth account. This way, you won't have to pay taxes on your retirement savings in the Roth IRA when it's time to make withdrawals. And you're not subject to required minimum distribution rules either.
But there is a catch. You have to pay income tax on the money you roll over to a Roth account. So while you could save money on taxes in retirement, you're not escaping the tax liability of a traditional IRA altogether.
How a Mega Backdoor Roth Works
A mega backdoor Roth is a backdoor Roth that's designed specifically for people who have a 401(k) plan at work. This type of backdoor Roth allows you to contribute up to $38,500 to a Roth IRA or a Roth 401(k) in 2021. This is in addition to the regular annual contribution limits the IRS allows for these types of accounts. To execute a mega backdoor Roth, two conditions have to be met. Your 401(k) plan needs to allow the following:
You can ask your plan administrator whether your 401(k) meets these criteria. And if your plan doesn't allow for in-service withdrawals or distributions, you could still attempt a mega backdoor Roth if you plan to leave your job in the near future.
If your plan meets the criteria, then you can take the next steps to execute a mega backdoor Roth. This is typically a two-step process that involves maxing out after-tax 401(k) contributions, then withdrawing the after-tax portion of your account to a Roth IRA.
Again, whether you can follow through on the second step depends on whether your plan allows in-service withdrawals. If it doesn't, you'll have to wait until you separate from your employer to roll over any after-tax money in your 401(k) into a Roth IRA.
You also need to watch out for the pro rata rule. This IRS rule says you can't only withdraw pre- or post-tax contributions from a traditional 401(k). So if you're completing a mega backdoor Roth, you couldn't just withdraw post-tax contributions if your account holds both pre- and post-tax funds. In that case, you may have to roll over the entire balance to a Roth IRA.
Benefits of a Mega Backdoor Roth
There are three key benefits associated with executing a mega backdoor Roth. First, you can contribute significantly more to a Roth IRA upfront this way. For 2021, the contribution limit is $38,500 on top of the regular annual contribution limit and any catch-up contribution limits that may apply.
You'll need to know the maximum amount you're allowed to contribute to the after-tax portion of your 401(k). So for 2021, the IRS allows a maximum contribution of $58,000 or $64,500 if you're 50 or older. You'd subtract your 401(k) contributions and anything your employer adds in matching contributions to figure out how much you could add to the after-tax portion.
Next, you can enjoy tax-free withdrawals in retirement. This is a benefit you may otherwise not being able to get if your income is too high to contribute to a Roth IRA. By reducing your tax liability in retirement, you can help your investment dollars go further. And you may have a larger legacy of wealth to pass on to future generations.
Finally, a mega backdoor Roth IRA would allow you to sidestep required minimum distribution rules. This means that you could retain control over when you choose to take distributions from a Roth IRA.
So who is a mega backdoor Roth right for? You may consider this move if you:
Have an eligible 401(k) plan at work

Have maxed out traditional 401(k) contributions

Are not eligible to contribute to a Roth IRA because of your income

Have additional money that you want to invest for retirement

Want to leverage the higher Roth IRA contribution limits allowed by a mega backdoor rollover
Talking to your financial advisor can help you decide if a mega backdoor Roth makes sense. And your 401(k) plan administrator should be able to tell you if it's possible, based on your plan's guidelines.
Mega Backdoor Roth Alternatives
If you can't execute a mega backdoor Roth because your plan doesn't allow it, there are other ways to increase your retirement savings. For example, you could try a regular backdoor Roth instead. This might be something to consider if you still want to enjoy the tax benefits of a Roth IRA but your plan doesn't fit the criteria for a mega rollover. You could also elect to make Roth 401(k) contributions to your retirement plan at work. This way, you still get the benefit of contributing after-tax dollars and making tax-free withdrawals. You'd be subject to the regular contribution limits and you'd still have to take the required minimum distribution. But that may outweigh the value of tax savings in retirement.
Investing in a Health Savings Account (HSA) is another option. While these accounts are not specifically designed for retirement, they can yield multiple tax benefits. Contributions are tax-deductible and grow tax-deferred. Withdrawals are tax-free when used for eligible healthcare expenses. And at 65, you can take money out of an HSA for any reason without a tax penalty. You'll just owe ordinary income tax on any withdrawals that are not used for healthcare expenses.
Finally, you could open a taxable brokerage account to invest. This doesn't necessarily save you money on taxes since you'll owe capital gains tax when you sell investments at a profit. But it could help you to diversify your investments and there are no limits on how much you can invest in a brokerage account annually.
Bottom Line
A mega backdoor Roth strategy could work well for higher-income earners who want to take advantage of Roth account benefits. There are certain rules that need to be followed to make it work, however, so you may want to talk to your plan administrator or a tax professional before going ahead. Keep in mind also that even if you can't complete a mega backdoor Roth rollover, you still have other options for growing retirement savings.
Tips for Retirement Planning
If you're saving for retirement in a 401(k) or IRA, pay attention to the fees you're paying. For instance, check the expense ratios for each fund you're invested in to understand how much you pay to own that fund on an annual basis. You can then compare that to the fund's performance to determine whether the fees are justified. Also, consider any administrative fees you might be paying and how those affect your net returns.

Consider talking to your financial advisor about a mega backdoor Roth and whether it could be right for you. If you don't have a financial advisor yet, finding one doesn't have to be complicated. SmartAsset's financial advisor matching tool makes it easy to connect with professional advisors in your local area. You can get your personalized recommendations in minutes just by answering a few simple questions. If you're ready, get started now.
Photo credit: ©iStock.com/designer491
Alibaba Is Tumbling. Chinese Tech Stocks Have a New Headache.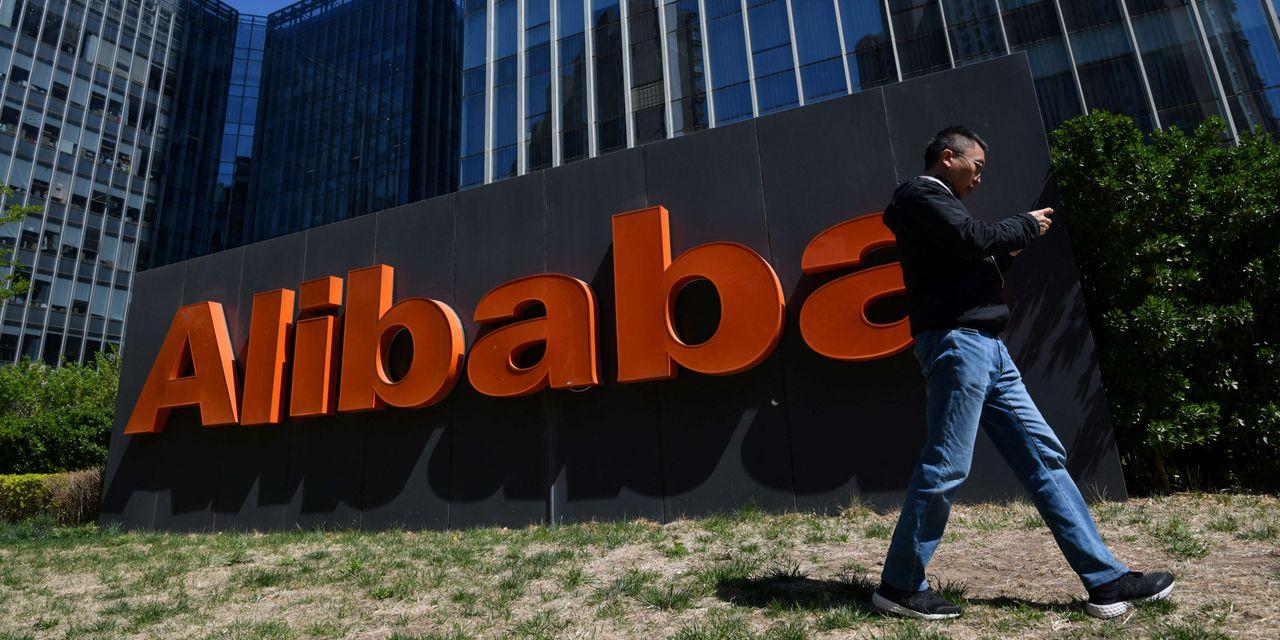 Chinese tech stocks were tumbling on Monday as two of the embattled sector's leading players faced fresh fines from market regulators over disclosure rules.
China's State Administration for Market Regulation announced Sunday a wave of penalties for improperly reporting past deals, in breach of competition law.


Alibaba


(ticker: BABA) and


Tencent


(0700.H.K.) were among the companies fined as a result.