The U.S. is lacking a key aspect of any recession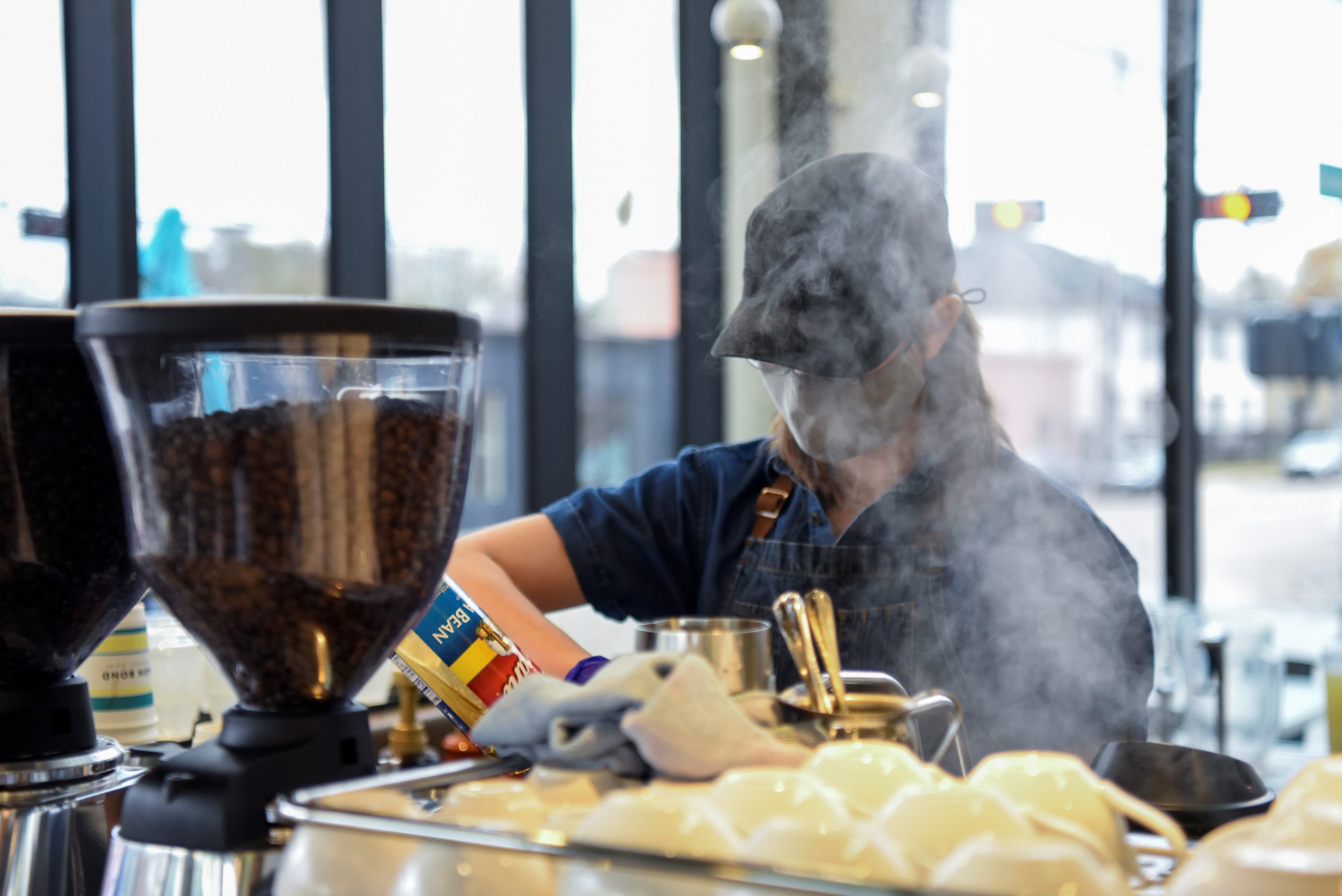 This story was originally published on TKer.com.
When we were younger, there was a point when someone told us that a recession was defined as two consecutive quarters of negative GDP growth, as measured by the Bureau of Economic Analysis (BEA).
Later, some of us learned that a recession is in fact designated and dated by the National Bureau of Economic Research (NBER), who make the call when they see a "significant decline in economic activity that is spread across the economy and that lasts more than a few months." The variables the bureau emphasizes include income, employment, personal consumption, and industrial production.1
If there's any doubt that it's the NBER who's behind official recession calls, then consider this statement from the BEA:
While gross domestic product (GDP) is the broadest measure of economic activity, the often-cited identification of a recession with two consecutive quarters of negative GDP growth is not an official designation. The designation of a recession is the province of a committee of experts at the National Bureau of Economic Research (NBER), a private non-profit research organization that focuses on understanding the U.S. economy.
So there you have it.
That said, this exercise of defining recessions isn't very productive. It's mostly just semantics, and it's highly dependent on the metrics you decide to include and exclude in how you calculate economic activity.²
One thing everyone can agree on is that much of the economy is slowing. In fact, the BEA says GDP contracted at a 1.6% rate in Q1, and the Atlanta Fed's GDPNow model is pointing to a 1.2% contraction in Q2.
But some very visible aspects of the economy are holding up very well.
Jobs growth? In this economy?
While there have been signs the jobs market has been cooling, it certainly does not reflect an economic recession.
According to Bureau of Labor Statistics (BLS) data released Friday, U.S. employers in June added a healthy 372,000, which was considerably stronger than the 265,000 expected by economists.
Total employment stood at 151.980 million, which is up 21.467 million from its low in April 2020. It's now just barely below its pre-pandemic level of 152.504 million in February 2020.
So while the stock market has tumbled and economic activity has decelerated since the beginning of the year, the labor market has added 2.74 million jobs during the same period with gains in every month.
Also, the unemployment rate remains very low at 3.6%.
This is in line with BLS data released on Wednesday that showed the layoff rate remained near a record low of 0.9% in May.
The more timely unemployment claims data also suggests the jobs market is in pretty good shape.
Initial claims for unemployment insurance came in at 235,000 for the week ending July 2. While the number is up from its six-decade low of 166,000 in March, it remains near levels seen during periods of economic expansion.
"If the economy is in a recession, employers have not seemed to notice," Wells Fargo economists wrote on Friday.
So far, we've been looking at labor market metrics that reflect the past and the present. But what about the future?
Based on job openings data, it's pretty clear that the demand for more labor continues to be very strong.
According to BLS data released Wednesday, there was a whopping 11.25 million job openings in May. That compares to the 5.95 million unemployed during the same period.
With nearly two job openings per unemployed person, this is a very tight labor market with a lot of demand for workers.
Why this is not a recession
"In recent decades, the two measures we have put the most weight on are real personal income less transfers and nonfarm payroll employment," the NBER explained regarding its recession calls.
Indeed, according to Deutsche Bank's analysis of recessions since 1939, the first month of a recession on average sees a decline in jobs. And we haven't seen a decline in jobs since December 2020.
Regarding real personal income less transfers, that metric also continues be very strong. According to BEA data released June 30, it climbed to a record annualized rate of $14.5 trillion in May.
The BLS also has a metric called the index of aggregate weekly payrolls, which is the product of jobs, wages, and hours worked. It's a rough proxy for the total nominal spending capacity of the workforce. This metric increased by 0.6% month-over-month in June to a record high of 172.4, reflecting a 9.4% jump from a year ago. Before the pandemic, the annual growth rate was trending at around 5%.
When incomes are rising, so is the capacity to spend. And consumers are spending.
Strong jobs data is good. However…
These labor market trends are obviously good news for those getting new jobs as well as those who aren't getting laid off.
However, there is the risk that this good news and the incremental consumer demand that comes with it puts pressure on the supply chain, which would be inflationary. And that's bad news as the Federal Reserve's top priority right now is to bring down inflation, even if it means employing tight monetary policy that does some serious damage to economic activity.
On an encouraging note regarding inflationary pressures, average hourly earnings in June increased by just 0.3% from May. This reflects a 5.1% gain from a year ago, which is down from 5.3% in May, 5.4% in April, and 5.6% in March.³
While the level of job openings remains very high, it has been declining from its March high of 11.9 million. This should further help ease wage pressures, and in turn inflation should come down.
That said, we seem to be a long way from getting "clear and convincing" evidence sought by the Fed that inflation is on its way lower. And until we get that evidence, expect the Fed to continue to tap the brakes on the economy.
For now, the strong labor market is keeping the economy from tipping into a recession. But the longer the Fed has to tighten monetary policy aggressively, the more likely it becomes that people start to lose jobs as part of the economic pain required to rein in prices.
–
Related from TKer:
Recap 📋: For a little over a year, the rapid economic recovery came with demand growth sharply outpace supply, causing inflation rates to rise. However, supply has failed to catch up, which is why the Federal Reserve has been tightening monetary policy in an effort to bring down inflation by cooling demand. While economic growth has indeed been slowing in recent months, high inflation persists. And now we have an even more hawkish Fed putting even more pressure on the economy, and it's doing so by targeting the financial markets.
Last week 🪞
📈 Stocks climb: The S&P 500 rose 1.9% last week to close at 3,899.38. The index is now down 18.7% from its January 3 closing high of 4,796.56 and up 6.3% from its June 16 closing low of 3,666.77. For more on market volatility, read this and this. If you wanna read up on bear markets, read this and this.
As I wrote last month, it appears that the markets will be held hostage by the Fed as long as inflation isn't showing "clear and convincing" signs of easing. Read more about this here and here.
⛓ Supply chains are loosening: The New York Fed's Global Supply Chain Pressure Index4 fell in June to its lowest level since March 2021, meaning supply chains are loosening.
It's also a busy week for economic data. Wednesday comes with the June consumer price index report, followed by the June producer price index report on Thursday. On Friday, we'll get the June retail sales report, June industrial production report, and the preliminary July consumer sentiment survey results from the University of Michigan.
1. The NBER defines a recession as "a significant decline in economic activity that is spread across the economy and that lasts more than a few months. The committee's view is that while each of the three criteria—depth, diffusion, and duration—needs to be met individually to some degree, extreme conditions revealed by one criterion may partially offset weaker indications from another… The determination of the months of peaks and troughs is based on a range of monthly measures of aggregate real economic activity published by the federal statistical agencies. These include real personal income less transfers (PILT), nonfarm payroll employment, real personal consumption expenditures, wholesale-retail sales adjusted for price changes, employment as measured by the household survey, and industrial production. There is no fixed rule about what measures contribute information to the process or how they are weighted in our decisions."
2. One widely known criticism of the GDP calculation is that net imports are a negative. In other words, if the U.S. economy is relatively stronger than international economies and that's causing imports to outpace exports, then GDP suffers.
3. Fed chair Jerome Powell argued that one of the main forces driving up inflation was rising wages. The theory is that higher wages enable businesses to raise prices. If wages aren't rising, then consumers wouldn't be able to pay up for higher prices, which leads to a combination of demand cooling and prices coming down.
4. Here's some info on how the index is constructed according to the NY Fed: "We use the following subcomponents of the country-specific manufacturing PMIs: 'delivery time,' which captures the extent to which supply chain delays in the economy impact producers—a variable that may be viewed as identifying a purely supply-side constraint; 'backlogs,' which quantifies the volume of orders that firms have received but have yet to either start working on or complete; and, finally, 'purchased stocks,' which measures the extent of inventory accumulation by firms in the economy. Note that in case of the U.S., the PMI data start only in 2007, so for the U.S. we combine the PMI data with those from the manufacturing survey of the Institute for Supply Management (ISM)."
This story was originally published on TKer.com.
Sam Ro is the founder of Tk.co. Follow him on Twitter at @SamRo.
Click here for the latest stock market news and in-depth analysis, including events that move stocks
Read the latest financial and business news from Yahoo Finance
Download the Yahoo Finance app for Apple or Android
Follow Yahoo Finance on Twitter, Facebook, Instagram, Flipboard, LinkedIn, and YouTube
American Weed Stocks Are Cheap. They're About to Get a Sales Bump.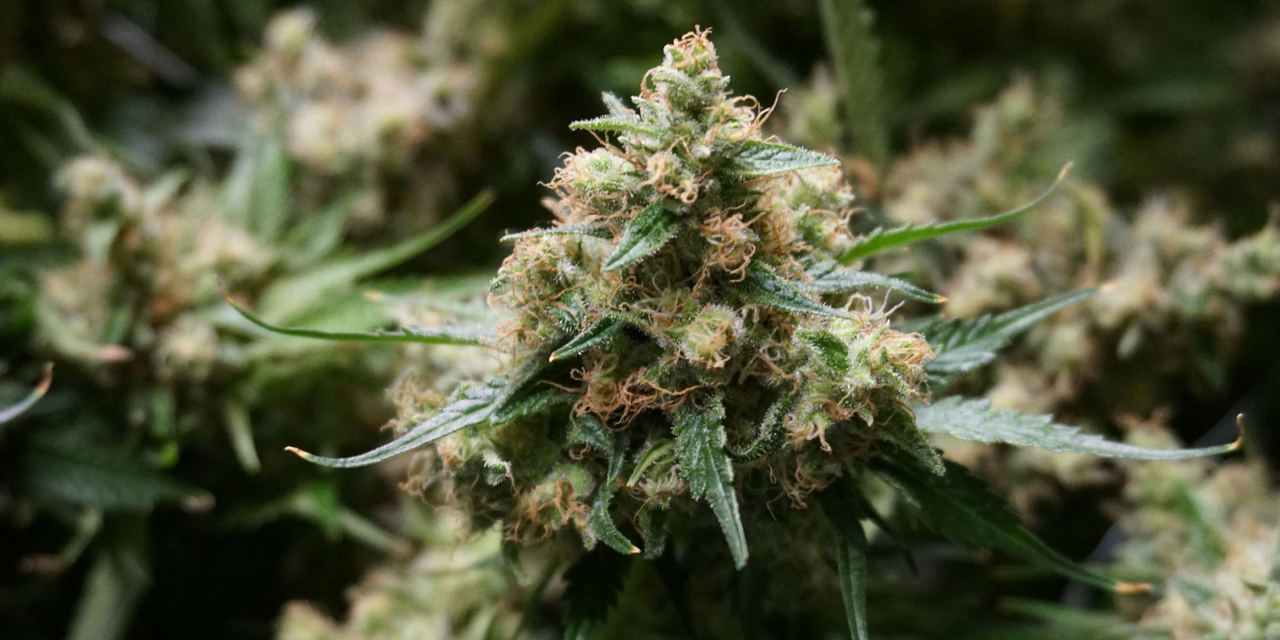 However bad the year has been for most stocks, it has been especially harsh for state-licensed cannabis sellers.
In just the past month, the


AdvisorShares Pure US Cannabis


exchange-traded fund (ticker: MSOS), which tracks America's multistate operators—or MSOs—fell 25%, while the


S&P 500


dropped 7%.
How Do Mega Backdoor Roths Work?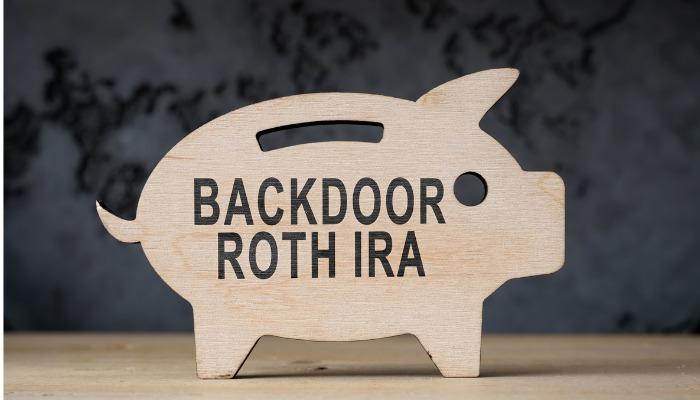 A mega backdoor Roth is a unique 401(k) rollover strategy that's designed for people whose incomes would ordinarily keep them from saving in a Roth Individual Retirement Account. The advantage of using a Roth IRA to save for retirement is being able to make tax-free qualified withdrawals. But not everyone can contribute to these accounts; higher-income earners are excluded. That's where the mega backdoor Roth comes into play. If you have a 401(k) you'd like to roll over, you could use this strategy to enjoy the tax benefits of a Roth IRA without having income be an obstacle.
Make sure you're taking advantage of every opportunity to maximize your retirement assets by working with a financial advisor.
Roth Account Basics
Before diving into the specifics of a mega backdoor Roth, there are a few things to know about Roth accounts, including Roth IRAs and Roth 401(k)s.
First, these accounts are both funded with after-tax dollars. That means when you make qualified withdrawals later, you won't pay income tax on the money since you already paid it upfront. This is the key characteristic of Roth accounts and what makes them so appealing to investors who anticipate being in a higher tax bracket at retirement.
Next, your ability to contribute to a Roth 401(k) is not restricted by your income. But it is for a Roth IRA. For the 2021 tax year, you must be within these modified adjusted gross income limits to make a full Roth IRA contribution:
Single filers: MAGI of $125,000 or less

Married filing jointly: MAGI of $198,000 or less

Head of household: MAGI of $125,000 or less
You can make partial contributions above those income limits. But your ability to contribute phases out completely once your MAGI hits $140,000 (if you file single or head of household) or $208,000 if you're married and file a joint return. For 2021, the full contribution allowed is $6,000 with a $1,000 catch-up contribution for savers aged 50 and older.
Finally, Roth 401(k) accounts are subject to required minimum distribution rules just like traditional 401(k) accounts. This rule requires you to begin taking money from your 401(k) starting at age 72. A Roth IRA, on the other hand, is not subject to RMD rules.
What Is a Backdoor Roth?
A backdoor Roth offers a work-around for people whose incomes are above the limits set by the IRS. When you execute a backdoor Roth, you roll money over from a traditional IRA to a Roth account. This way, you won't have to pay taxes on your retirement savings in the Roth IRA when it's time to make withdrawals. And you're not subject to required minimum distribution rules either.
But there is a catch. You have to pay income tax on the money you roll over to a Roth account. So while you could save money on taxes in retirement, you're not escaping the tax liability of a traditional IRA altogether.
How a Mega Backdoor Roth Works
A mega backdoor Roth is a backdoor Roth that's designed specifically for people who have a 401(k) plan at work. This type of backdoor Roth allows you to contribute up to $38,500 to a Roth IRA or a Roth 401(k) in 2021. This is in addition to the regular annual contribution limits the IRS allows for these types of accounts. To execute a mega backdoor Roth, two conditions have to be met. Your 401(k) plan needs to allow the following:
You can ask your plan administrator whether your 401(k) meets these criteria. And if your plan doesn't allow for in-service withdrawals or distributions, you could still attempt a mega backdoor Roth if you plan to leave your job in the near future.
If your plan meets the criteria, then you can take the next steps to execute a mega backdoor Roth. This is typically a two-step process that involves maxing out after-tax 401(k) contributions, then withdrawing the after-tax portion of your account to a Roth IRA.
Again, whether you can follow through on the second step depends on whether your plan allows in-service withdrawals. If it doesn't, you'll have to wait until you separate from your employer to roll over any after-tax money in your 401(k) into a Roth IRA.
You also need to watch out for the pro rata rule. This IRS rule says you can't only withdraw pre- or post-tax contributions from a traditional 401(k). So if you're completing a mega backdoor Roth, you couldn't just withdraw post-tax contributions if your account holds both pre- and post-tax funds. In that case, you may have to roll over the entire balance to a Roth IRA.
Benefits of a Mega Backdoor Roth
There are three key benefits associated with executing a mega backdoor Roth. First, you can contribute significantly more to a Roth IRA upfront this way. For 2021, the contribution limit is $38,500 on top of the regular annual contribution limit and any catch-up contribution limits that may apply.
You'll need to know the maximum amount you're allowed to contribute to the after-tax portion of your 401(k). So for 2021, the IRS allows a maximum contribution of $58,000 or $64,500 if you're 50 or older. You'd subtract your 401(k) contributions and anything your employer adds in matching contributions to figure out how much you could add to the after-tax portion.
Next, you can enjoy tax-free withdrawals in retirement. This is a benefit you may otherwise not being able to get if your income is too high to contribute to a Roth IRA. By reducing your tax liability in retirement, you can help your investment dollars go further. And you may have a larger legacy of wealth to pass on to future generations.
Finally, a mega backdoor Roth IRA would allow you to sidestep required minimum distribution rules. This means that you could retain control over when you choose to take distributions from a Roth IRA.
So who is a mega backdoor Roth right for? You may consider this move if you:
Have an eligible 401(k) plan at work

Have maxed out traditional 401(k) contributions

Are not eligible to contribute to a Roth IRA because of your income

Have additional money that you want to invest for retirement

Want to leverage the higher Roth IRA contribution limits allowed by a mega backdoor rollover
Talking to your financial advisor can help you decide if a mega backdoor Roth makes sense. And your 401(k) plan administrator should be able to tell you if it's possible, based on your plan's guidelines.
Mega Backdoor Roth Alternatives
If you can't execute a mega backdoor Roth because your plan doesn't allow it, there are other ways to increase your retirement savings. For example, you could try a regular backdoor Roth instead. This might be something to consider if you still want to enjoy the tax benefits of a Roth IRA but your plan doesn't fit the criteria for a mega rollover. You could also elect to make Roth 401(k) contributions to your retirement plan at work. This way, you still get the benefit of contributing after-tax dollars and making tax-free withdrawals. You'd be subject to the regular contribution limits and you'd still have to take the required minimum distribution. But that may outweigh the value of tax savings in retirement.
Investing in a Health Savings Account (HSA) is another option. While these accounts are not specifically designed for retirement, they can yield multiple tax benefits. Contributions are tax-deductible and grow tax-deferred. Withdrawals are tax-free when used for eligible healthcare expenses. And at 65, you can take money out of an HSA for any reason without a tax penalty. You'll just owe ordinary income tax on any withdrawals that are not used for healthcare expenses.
Finally, you could open a taxable brokerage account to invest. This doesn't necessarily save you money on taxes since you'll owe capital gains tax when you sell investments at a profit. But it could help you to diversify your investments and there are no limits on how much you can invest in a brokerage account annually.
Bottom Line
A mega backdoor Roth strategy could work well for higher-income earners who want to take advantage of Roth account benefits. There are certain rules that need to be followed to make it work, however, so you may want to talk to your plan administrator or a tax professional before going ahead. Keep in mind also that even if you can't complete a mega backdoor Roth rollover, you still have other options for growing retirement savings.
Tips for Retirement Planning
If you're saving for retirement in a 401(k) or IRA, pay attention to the fees you're paying. For instance, check the expense ratios for each fund you're invested in to understand how much you pay to own that fund on an annual basis. You can then compare that to the fund's performance to determine whether the fees are justified. Also, consider any administrative fees you might be paying and how those affect your net returns.

Consider talking to your financial advisor about a mega backdoor Roth and whether it could be right for you. If you don't have a financial advisor yet, finding one doesn't have to be complicated. SmartAsset's financial advisor matching tool makes it easy to connect with professional advisors in your local area. You can get your personalized recommendations in minutes just by answering a few simple questions. If you're ready, get started now.
Photo credit: ©iStock.com/designer491
Alibaba Is Tumbling. Chinese Tech Stocks Have a New Headache.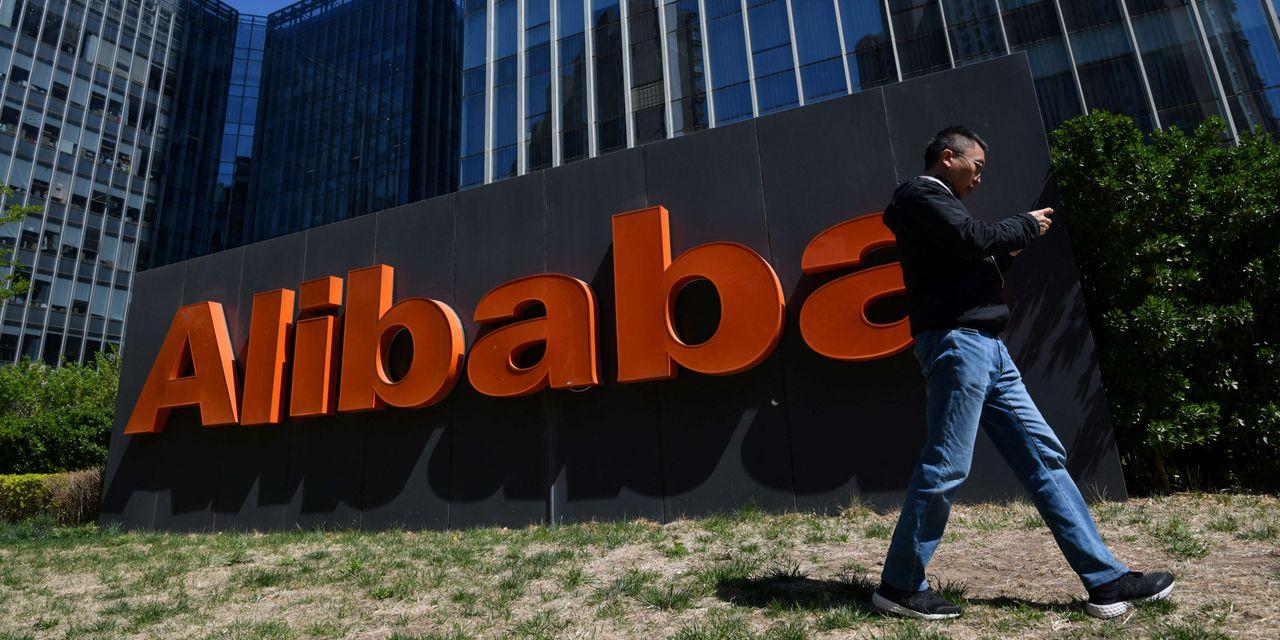 Chinese tech stocks were tumbling on Monday as two of the embattled sector's leading players faced fresh fines from market regulators over disclosure rules.
China's State Administration for Market Regulation announced Sunday a wave of penalties for improperly reporting past deals, in breach of competition law.


Alibaba


(ticker: BABA) and


Tencent


(0700.H.K.) were among the companies fined as a result.