Arvalex Token Launches It's PreSale to Shake Up The Metaverse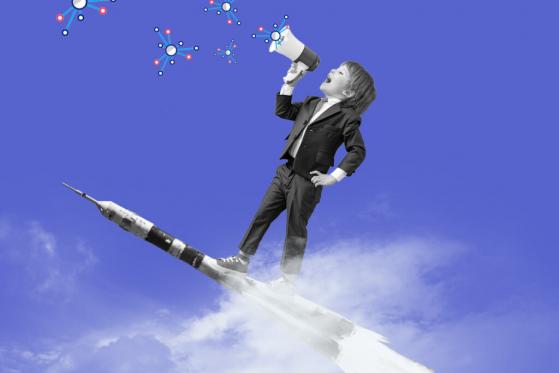 Arvalex Token Launches It's PreSale to Shake Up The Metaverse
Arvalex is an Avalanche-based protocol for NFT trading, Services exchange built on AMM Protocol. Arvalex Protocol has announced its public launch on Blockchain Network. The Metaverse token $AVRL, which prides itself on being the next generation of protocol "built to enhance ease of commerce and other related transaction in the metaverse," is powered by and built on the Avalanche Blockchain.
The Avalanche Blockchain which has been proven to be robust is the first point of call as it boasts 4,500 transactions per second (TPS) with less than a three-second finality.
The Arvalex protocol is built to serve as the common means of exchange in the metaverse to reduce the confusion associated with the proliferation of many tokens.
It provides a common protocol that services other platforms enabling people to swap between coin A and coin B, or different tokens easily without all the hassles and gatekeepers normally associated with such a procedure.
Use-Cases on NFT Space
Arvalex is creating a truly decentralized and fully democratized yet robust NFT Platform where digital creators can turn their Photos, Ideas, and Music & Paintings into Non Fungible Tokens (NFTs) while also enabling creators to receive royalties on their art and exchange various services. This will in turn enable people to own their work and exchange services and their art with other people without incurring the risks of inflation, deprecation or extreme gas fees. As well, NFTs will have then dynamic pricing structure on the Blockchain.
Arvalex NFT platform will usher in a new paradigm of creation and exchange, enabling creators to:
1. Call on their huge following (those with a substantial amount of followers) to participate and buy into the ideas and the products they love early in the process of creation.
2. Earn all of the valuethey've created by selling their goods as NFTs at a dynamic price.
3. Use as a currency on our soon-to-be launched open marketplace to pay for services rendered by freelancers, buy art (NFTs).
4. Use our staking pool to earn interest on their savings with us.
5. Use our open software platform to convert NFTs from different platforms to others e.g. Transferring NFTs from BSc to Eth through our platform.
6. Build other DeFi applications on our protocol.
What Are the Advantages of Arvalex Token Ecosystem
· It is powered by Avalanche (AVAX) blockchain which has been proven to be extremely fast. Hence, participants have access to the blazing speed of Avalanche with our protocol being built on top of it. Transactions are confirmed in seconds.
· You can deploy NFTs and other DeFi's that fit your own application needs. Build on top of our protocol and reap all the benefits provided by our platform while retaining full control of your project.
· You can earn rewards on our liquidity pool by staking without any risks of losing your funds or notgetting the commensurate rewards.
· You will enjoy transactional thorough-put greater than 4,500tps, with a proof-of-stake Sybil protection, and an 83% parameterized safety threshold.
Tokenomics
The distribution of Arvalex tokens has been carefully designed to create a decentralized, community-driven DeFi protocol that is not controlled by a small group of actors, total amount
of fifty million (50,000,000) Arvalex tokens will be minted and will be distributed in 3 different stages.
1. At pre-sale stage, 1 Arvalex
Token will be sold for 0.000376 AVAX (1 AVRL = 0.03 USD)
2. At public sale stage, 1 Arvalex
Token will be sold for 0.0015 AVAX
Arvalex Token Pre-sale Is Active
Users can be one of the early adopters of the $AVRL tokens by participating in the ongoing token pre-sale. Visit our website and click on the pre-sale link to participate in the first phase sale.
Future Plans
With a growing ecosystem of decentralized financial products, NFT platform and several features already planned for future release, Arvalex.io is not just another DeFi protocol but rather, an innovative project to surely watch out for.
Arvalex NFT marketplace is almost completed with it being predicted to be the next game-changing platform for creators and speculators much like the current players.
Cryptocurrencies have overtaken traditional assets regarding profits. How to take profits from cryptocurrency? 
Investments in cryptocurrencies in the third quarter paid off many times more than in precious metals or U.S. indices. Kaiko analysts report this in their newsletter. How to take profits from cryptocurrency? 
Despite the strong volatility, most of the cryptocurrency market surpassed other traditional assets in the III quarter, although in the II quarter, the market had double-digit losses. However, analysts point out that the growth of individual items on the list was solely due to some altcoins.
For example, the DeFi token basket (which includes altcoins MKR, IDO, AAVE, COMP, CVX) grew 60% thanks to the LDO token, which jumped from $0.6 to $3 during the quarter. How to lock in profits cryptocurrency? 
The cryptocurrency ether (ETH), despite a sharp pullback after the Ethereum update, also managed to close Q3 with a growth of more than 20%. Bitcoin (BTC), on the other hand, closed the quarter with a slight decline due to falling global risk sentiment, Kaiko said. The only successful asset in both Q2 and Q3 was the U.S. dollar index (DYX). Demand for saving assets fueled the index's performance in both quarters.
The RSI indicator on the monthly chart for bitcoin promises a market bottom soon. Wave analysis promises another declining low and only then a reversal. The current price dynamics are very similar to the situation in 2015, as the price bounced both times from the candles of the previous historical high.
The current period is the shortest, so even if bitcoin were to reverse, the RSI would probably take more than one month to recover again. Also, in 2015 and 2019, the RSI fumbled for a bottom in 62 days and 91 days, respectively. The current RSI bottom was reached after 61 days.
Previously, we reported that the bear market in the cryptocurrency and financial world continues. 
The U.S. Treasury Department considers cryptocurrency a threat to central banks and the financial system
The formation of cryptocurrency rates, mainly due to market speculation, which may threaten the financial stability of the U.S. economy. This is the opinion of the U.S. Treasury Department; The Hill found out. Therefore, cryptocurrency threatens central banks. 
According to the Ministry, the cryptocurrency market will pose a threat to the U.S. economy and a cryptocurrency threat to national security. If cryptocurrency increases its interaction with the traditional financial system, it could end badly. The ministry has prepared a report for U.S. lawmakers, which called for increased oversight of the market. At the same time, the U.S. Treasury admits that so far the cryptocurrency market's connection to the traditional financial system is "relatively limited."
In August, the U.S. introduced a bipartisan bill to regulate the cryptocurrency market. According to its details, U.S. cryptocurrency traders are required to register with the Commodity Futures Trading Commission (CFTC).
The bill requires cryptocurrency exchanges to cross out or disclose conflicts of interest, maintain a reserve balance, and have a proper customer data protection program. For now, however, U.S. lawmakers are concerned about the U.S. House of Representatives elections, which will be held on November 8, 2022. Until then, U.S. authorities are unlikely to take concrete steps on the crypto market.
The White House is pushing for Congress to speed up the issue of cryptocurrency oversight. The U.S. Financial Stability Oversight Council urged policymakers to come to an agreement on the issue of cryptocurrency market regulation as soon as possible. The council suggests forming an interagency collaboration to close existing loopholes that allow shadowy crypto businesses to flourish. 
Earlier we reported about what happened in the world of cryptocurrencies on October 4. 
Mastercard will start fighting cryptocurrency fraud. Mastercard accepts cryptocurrency is out of the question so far
International payment system Mastercard has developed a new system that will help banks identify and block "dirty" transactions. CNBC wrote about it referring to the company. Soon we'll see the Mastercard cryptocurrency card. 
The system, dubbed Crypto Secure, uses "sophisticated" artificial intelligence algorithms to determine risk on cryptocurrency exchanges. The system relies on data from the blockchain, publicly available transaction records, and other sources, the publication writes. There is a possibility that this is a preparation before the event when Mastercard will start accepting cryptocurrency. 
The development is supported by analytics firm CipherTrace, which Mastercard absorbed in 2021. With Mastercard's solution, financial institutions and credit card issuers will be able to assess the risks of contact with a cryptocurrency business. CNBC notes that Mastercard has long used similar technology to prevent fraud in transactions with traditional money.
Earlier, Chainalysis analysts found that the volume of fraudulent schemes in the cryptocurrency market has decreased by 15% since the beginning of 2022. Compared to July 2021, fraud proceeds decreased by 65% to $1.6 billion. According to Chainalysis, the drop in proceeds can be attributed to the overall decline in the cryptocurrency market.
The only area of the crypto market where activity is growing are hacks and hacking attacks. Attackers stole $1.9 billion in July 2022 alone, compared to $1.2 billion in July 2021. According to Chainalysis, such high amounts of revenue from hacking attacks are due to the vulnerability of many decentralized finance (DeFi) applications to new attack vectors.
According to research firm Elliptic, attackers are also using cross-chain bridges to launder money. Experts found that criminals have laundered at least $540 million through the RenBridge cross-chain bridge since the beginning of 2020.
We previously reported that WazirX has cut almost half of its staff.