Rose crypto market cap on the back of the Fed's prime rate decision: views and forecasts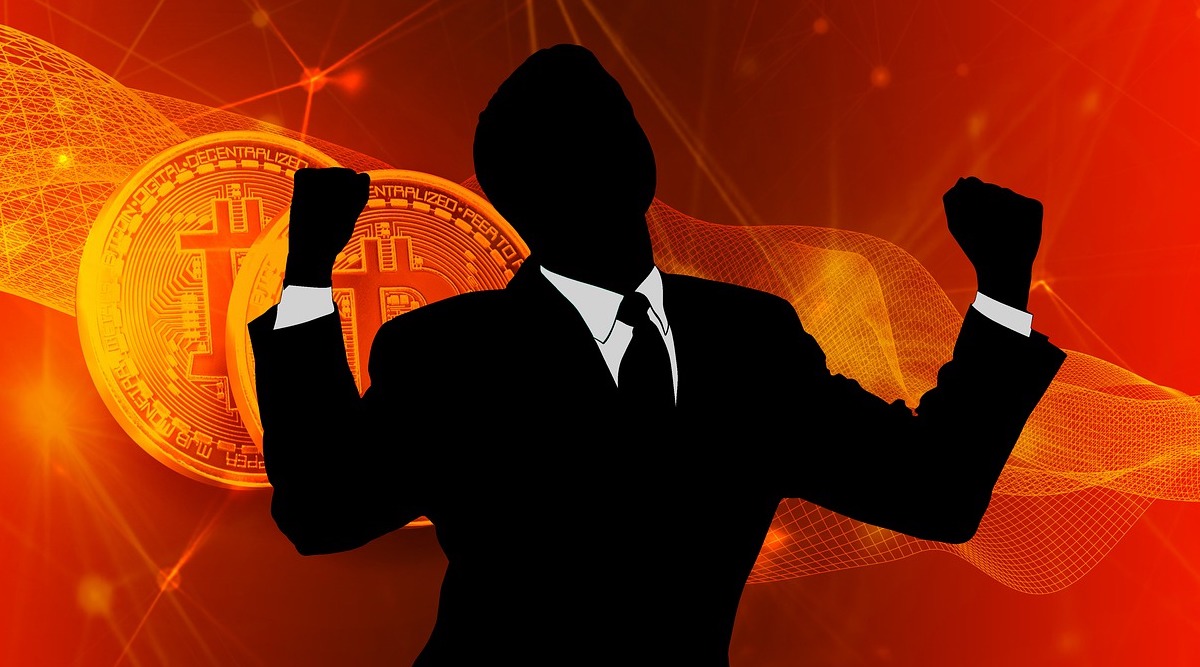 We are now witnessing a temporary rose crypto market cap. As part of the fight against inflation, the U.S. Federal Reserve raised the prime rate by 75 bps during the next meeting. – to a range of 2.25-2.5% per annum. The crypto market reacted to the news with positive dynamics. How long can the rise in the crypto industry last, and what other consequences of the Fed's decision risk investors?
Crypto market tips – what should investors do?
It's difficult to give specific crypto-market tips. One would assume that the crypto market is responding to the fact that the Fed's rate hike was softer than many expected. That said, experienced traders point out that cryptocurrency investors are too early to get excited.
"People are celebrating the 75 bps as if the change opens up the prospect of growth for the crypto market. Twitter users have completely lost their minds," was the opinion shared by a trader popular in the cryptocurrency community who runs a microblog under the nickname Psycho.
The fact is that the U.S. government abandoned its policy of quantitative easing as part of the fight against inflation, which implies printing more money and then pouring it into the market. Against the backdrop of the changes, the crypto market faced a liquidity crisis. Therefore, many crypto-industry participants believe that the Fed's fight against inflation and an increase in the prime rate could put pressure on the cryptocurrency rate.
No reason for optimism
Is the crypto market going to crash? Analyst Lark Davis drew attention to the market's positive reaction to the Fed's decision. Many of his subscribers think that prices won't rise for a long time. In their opinion, the next wave of fall may hit cryptocurrencies this week.
A popular analyst in the cryptocommunity, who runs a microblog under the nickname Profit Blue, holds a similar point of view. In his opinion, bitcoin is preparing for a fall. This is indicated by the results of technical analysis. Profit Blue drew attention to the fact that the cryptocurrency repeats the figure of late May – early June, which led BTC to the renewal of the local minimum at $17,708. This time, Profit Blue is sure, history may repeat itself.
As a reminder, earlier, similar results of technical analysis were shared by Peter Brandt, a trader and analyst popular in the crypto community, who managed to correctly predict the cryptozyme of 2018. He saw a technical analysis figure on the bitcoin chart, which, in his opinion, foretells the BTC's imminent exit to new lows.
Some experts do not exclude the decrease in BTC to $10-12 thousand and lower. Many of them are sure that the current growth of the cryptocurrency market is nothing more than a correction after a protracted fall.
Crypto market rose analysis: crypto investors should look ahead
Many members of the crypto community believe that investors should not be intimidated by the prospects of a market decline. In their opinion, sooner or later, investments in cryptocurrency will bear fruit. For example, Changpen Zhao, head of the largest cryptocurrency exchange Binance, holds this view.
"Learn about recession and inflation, and then explore [the possibilities of] bitcoin and Binance Coin," the Binance head wrote amid an online discussion about the impact of the Fed's decisions on the market.
For his part, analyst Joe Burnett pointed out that cryptocurrency market movements are cyclical. In his microblog, he reminded readers that decadence always goes with cryptozymes. The current period of falling prices was no exception.
Authors of the Twitter channel Wicked Smart Bitcoin shared a similar opinion. They think that the decisions of the Fed and other regulators are just "dust" that loses any significance in the context of talks about bitcoin's global future.
Wicked Smart Bitcoin explains their point of view with the fact that BTC's growth is programmed by halvings, which corrects the rate of new coins coming into the market. Many are also convinced that the financial market has already passed the main phase of the crisis. According to this logic, there is a recovery ahead for the industry.
Binance exit aftershock: Can one resignation tip the crypto trust scales?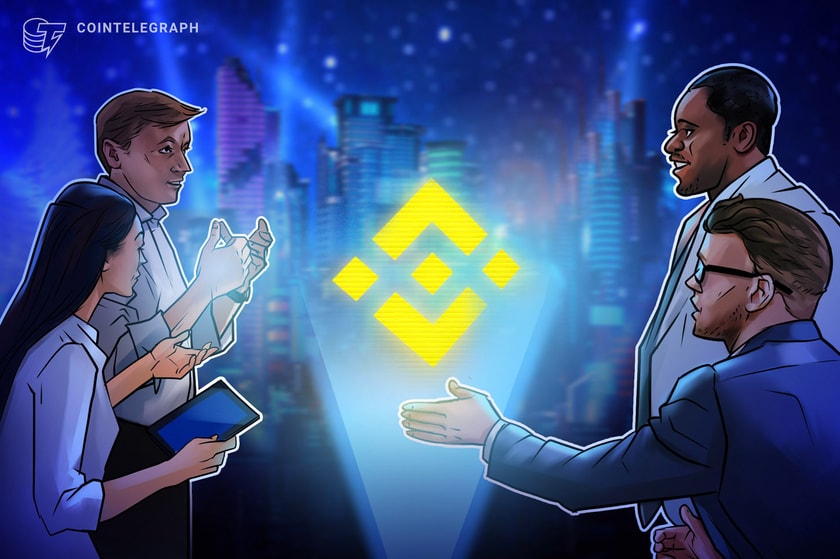 On Sept. 13, news broke of yet another high-level executive parting ways with Binance.US. 
This time, it was none other than Brian Shroder, the CEO and president of the exchange, who, after two years in the hot seat, was heading for a "deserved break," as Binance CEO Changpeng "CZ" Zhao was quick to announce on X (formerly Twitter) that same day.
There has been some speculation regarding recent management changes at @BinanceUS. Brian Shroder is taking a deserved break after accomplishing what he set out to do when he joined two years ago. Under his leadership, https://t.co/hSHrrlF7o7 raised capital, improved its product…

— CZ Binance (@cz_binance) September 15, 2023
The news coincided with the announcement that around 100 people had also lost their jobs that day — about a third of the workforce. 
A massive outflow of funds followed, with the highest being just over $66 million in a single transaction. Zhao was keen to underline that Shroder's departure was amicable and that he had achieved everything he had set out to do.
"Ignore the FUD," was the call from the parapets, the common plea for calm when any kind of disruption occurs.
In an industry strained and battered by tales of fraud and wrongdoing, however, this call went unheeded once again. The days since the news broke have seen significant outflows from Binance to platforms such as Jump, AU21 Capital, QCP Capital and Wintermute.
Once again, it raises issues that have long dogged the cryptosphere, chiefly those of influence and trust. There are few other sectors where layoffs or a change at the top of a company can have such an impact.
Such things are generally accepted as the natural ebb and flow of the business world, and while there may be a momentary blip, more often than not, things are back on track fairly soon afterward.
Even in this instance, from the chart, it is apparent that there were still sizeable inflows to Binance during the period. The two incidents may be completely unrelated. With so many factors involved, no one can say for sure.
Magazine: 'AI has killed the industry': EasyTranslate boss on adapting to change
Jim Graham, a cryptocurrency analyst at think tank PsyBold, told Cointelegraph: "While we can't attribute the shift in funds wholly to last week's announcement, we most certainly can't reject it, either. There have been several key managerial changes in the past few months, and virtually all of them have been accompanied by a dip in holdings on the platform. Trust remains a massive obstacle for crypto platforms, and it's an obstacle they are failing to overcome."
Money is a valuable commodity, and even the hint that it may be in jeopardy is reason enough to react quickly and decisively.
As the saying goes, trust is earned, not given away, and the recent negative events involving crypto platforms have done little to raise that level of trust. Graham added:
"Crypto platforms need to be on par with banks regarding trust. Investors need to know that entrusting their money to them is a good, safe idea, not a risky one. Unfortunately, they are nowhere near that, and until we reach that level, these spikes are inevitable."
So, how do the platforms get to that level of trust? Most people would simply say, stop doing bad things. Once crypto platforms act more like banks, people may trust them more. 
But this is much easier said than done. For one, most banks have been around for years, some even hundreds of years. Trust has an element of longevity to it, which people like. The general feeling is if something or someone has acted responsibly and transparently for a long time, there is more of a chance that they will continue to do so.
Crypto platforms don't have that luxury, of course. Most can only look back on a few years of existence; the only pledge they can give is their word.
On top of that, there is the age-old discussion of regulation. Licensed banks are regulated. That means an authority monitors what they do and is there to step in if things go wrong.
The last thing such an authority or the bank wants is a bank run, as this represents a complete breakdown in trust for all concerned, with the consequences that go with that. Once that has happened, it is tough to win that trust back, as witnessed during the economic crisis of 2008.
In the unregulated world of crypto exchanges, there is currently a stalemate. Some investors are in the middle, clamoring for regulation, fearing for their investments. In contrast, others are vehemently opposed, stating regulation is the very thing cryptocurrency was created to avoid.
And on either side are the exchanges and the authorities, each accusing the other of this and that in what seems like an endless spiral, with neither ready to back down.Sandra McAllister, an attorney specializing in tech litigation with Clifford Chance, told Cointelegraph:
"The need to clarify the legalities around trading cryptocurrencies, particularly in the U.S., is vitally important for the future of the industry, but the protracted processes and tactics being employed are damaging, for both sides, and that, in turn, is turning investors away."
"The power of social media is also a pressure on the market. The bounce in the Ripple price we saw in July following the court ruling on XRP underlines that perfectly. The decision was anything but conclusive and, in reality, nothing more than a step along the path, but it was blown up on social media as a huge victory that drove up prices. We only have to see where the Ripple price is today to see how much of a victory it actually was," she said.
Recent: Stablecoin exodus: Why are investors fleeing crypto's safe haven?
Moving assets around between different exchanges or different assets is nothing new or unusual, of course. In times of economic downturn, funds tend to flow toward the "safer" havens, such as bonds and gold, before reverting to more profitable areas when things pick up.
Graham commented, "While diversifying holdings and being ready to react to ensure you are not unduly affected by negative pressures is sound financial advice, the problem facing crypto holders right now is which platform is safer than another. The FTX demise showed us that 'too big to fail' does not apply, so what remains?"
MicroStrategy buys $147M worth of Bitcoin, now holds 158K BTC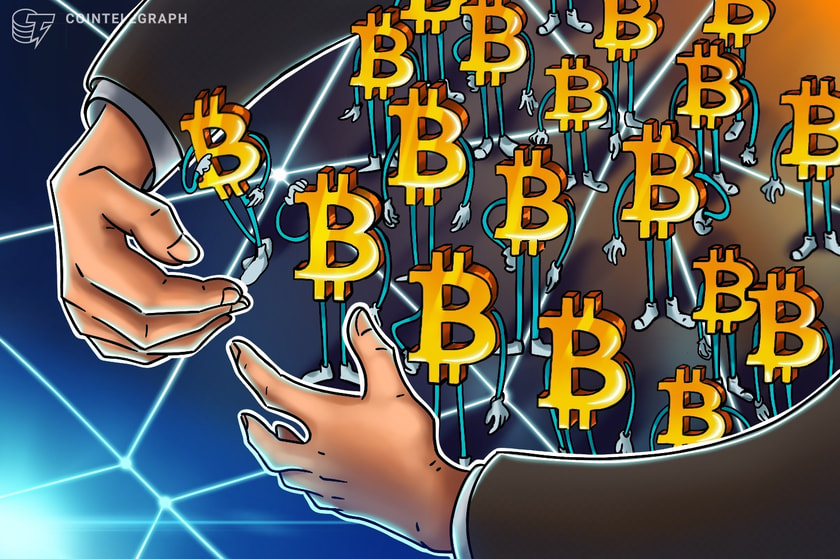 MicroStrategy, a business intelligence firm and major Bitcoin (BTC) investor, is sending a bullish signal to the market by announcing the acquisition of another big stash of cryptocurrency.
Michael Saylor, co-founder and executive chairman of MicroStrategy, took to X (formerly Twitter) on Sept. 25 to announce a 5,445 BTC purchase by the firm. The coins were bought for $147.3 million in cash at an average price of $27,053 per BTC.
According to a Form 8-K filing with the United States Securities and Exchange Commission, MicroStrategy and its subsidiaries acquired the amount between Aug. 1 and Sept. 24.
As of Sept. 24, MicroStrategy and its subsidiaries held an aggregate of approximately 158,245 BTC, which was acquired at an average purchase price of roughly $29,582 per coin, inclusive of fees and expenses, the filing notes. The aggregate purchase price for MicroStrategy's total Bitcoin holdings amounts to $4.68 billion.
MicroStrategy has acquired an additional 5,445 BTC for ~$147.3 million at an average price of $27,053 per #bitcoin. As of 9/24/23 @MicroStrategy hodls 158,245 $BTC acquired for ~$4.68 billion at an average price of $29,582 per bitcoin. $MSTR https://t.co/GbJtUoQfXv

— Michael Saylor⚡️ (@saylor) September 25, 2023
The new purchase comes as Bitcoin has traded sideways at around $26,000 over the past few weeks. After briefly touching $28,000 on Aug. 29, Bitcoin slipped to as low as $25,000 on Sept. 11. At the time of writing, Bitcoin is trading at $26,081, down 1.9% over the past 24 hours, according to data from CoinGecko. The cryptocurrency is also down around 4% over the past seven days.
Related: Bitcoin bought by corporate giants should not be feared — Michael Saylor
MicroStrategy's latest purchase further reaffirms the company's bullish stance on Bitcoin. The firm previously bought 12,333 BTC for $347 million in June 2023 at an average purchase price of $29,668 per coin.
In Q1 2023, MicroStrategy reported its first profitable quarter since 2020 due to a one-time income tax benefit. The company managed to retain profitability in the next quarter, reporting $22.2 million in net income in early August.
Magazine: Asia Express: PEX staff flee event as scandal hits, Mt. Gox woes, Diners Club crypto
Terra Classic community elects to cease USTC minting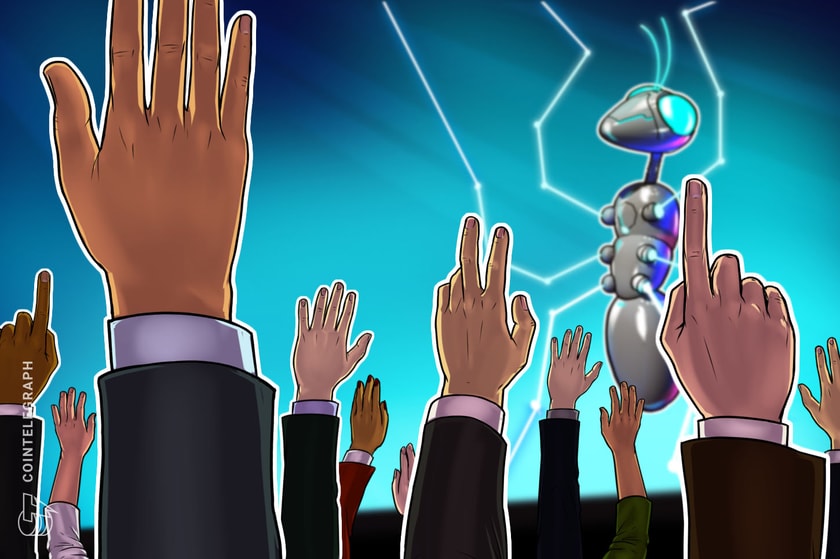 The Terra Classic community has voted to cease all minting and reminting activities related to TerraUSD Classic (USTC) to reestablish a stable peg between USTC and the United States dollar.
In a recent proposal, the community voted 59% in favor of discontinuing the minting of USTC, while approximately 40% opposed the change.
The move aims to safeguard the interests of both the community and external investors by reducing the supply of USTC, contributing to the goal of a repeg to the U.S. dollar.
In May 2022, USTC depegged from the U.S. dollar. Subsequently, it caused Terra to experience a catastrophic collapse, with Luna Classic (LUNC) closely tied to USTC. 
LUNC's value plummeted by nearly 100%, setting off a broader downturn in the crypto markets, resulting in the loss of approximately $40 billion in total market capitalization.
The proposal stated that it would lead major crypto exchanges to burn USTC.
"Most importantly, this proposal opens the door for institutions like Binance to start burning USTC knowing that the minting and reminting is over," the statement noted. 
Related: Lack of stablecoin regulation could push issuers out of US — Austin Campbell
This comes after reports that the Terra Classic community is concerned about an uptick in spam following a decline in LUNC prices.
On Sept. 10, Cointelegraph reported that the community is voting on multiple proposals, one of those being to raise the minimum deposit requirement from 1 million LUNC to 5 million LUNC.
The proposal ended on Sept. 16, with 93.22% in favor of increasing the minimum deposit requirement amount.
Magazine: How to protect your crypto in a volatile market: Bitcoin OGs and experts weigh in