European stock market capitalization falls, stocks trade negative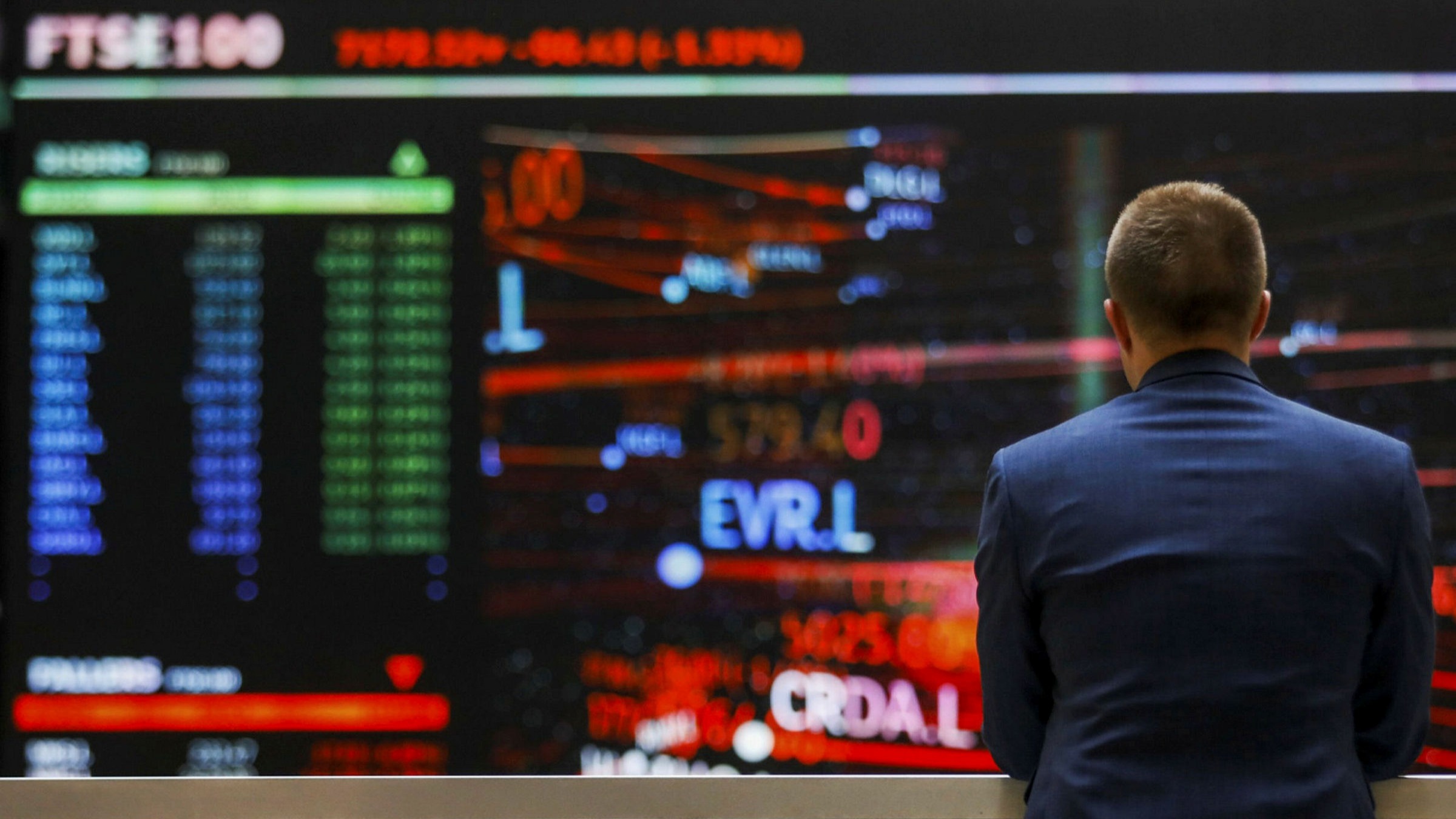 European stock market capitalization has fallen for the eighth consecutive session due to concerns about the global economy, which were confirmed by the deterioration of purchasing managers' indexes (PMI) in the euro area.
European stock market analysis
As it became known on Friday from preliminary data from S&P Global, the euro-area composite PMI in September fell to 48.2 points from 48.9 points in August, which generally coincided with expectations of analysts. The indicator's value below 50 points indicates a decline in business activity.
The indicator in manufacturing fell to 48.5 from 49.6 points, and in services fell to 48.9 from 49.8 points.
Germany's composite PMI fell to 45.9 points from 46.9 points a month earlier, while in France the indicator rose to 51.2 points from 50.4 points.
"Preliminary PMI data suggest the eurozone economy shrank 0.1 percent in the third quarter, with indicators deteriorating from July through September, and the performance of the European economy could be the worst since 2013, not counting the pandemic period," said S&P Global Market Intelligence senior economist Chris Williamson.
Meanwhile, Britain's consumer confidence index fell 5 points in September to minus 49 points, marking its lowest reading since 1974, according to data from GfK NOP Ltd.
The Stoxx Europe 600 composite index of the region's biggest companies was down 0.82% to 396.48 points by 11:46 Moscow time.
The British FTSE 100 stock index was down 0.86%; the German DAX was down 0.69% and the French CAC 40 was down 0.62%. Italy's FTSE MIB and Spain's IBEX 35 are down about 1%.
Earlier we reported that the UK is going to conclude a long-term contract on LNG supplies from the USA.
Crypto Markets Rally: Bitcoin and Ethereum Lead the Charge, Coinbase and Marathon Digital Shares Rise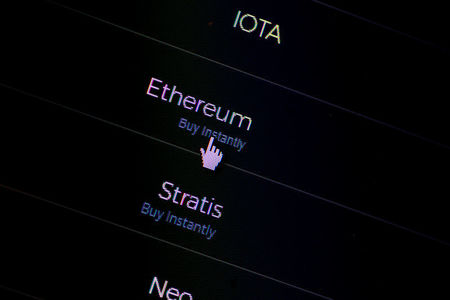 © Reuters
The major players in the cryptocurrency market, and , saw significant gains on Monday, with Bitcoin surging to $28,569.40 and Ethereum rallying to $1,727.98. Other cryptocurrencies including , which reached $24.01, and , which rallied to 27 cents, also experienced notable increases.
In the wake of this crypto rally, stocks related to the sector also saw substantial movements. Coinbase (NASDAQ:) Global Inc.'s shares rose to $78.46 and Marathon Digital Holdings Inc.'s shares jumped to $9.62 on Monday. Meanwhile, the Bitwise Crypto Industry Innovators ETF increased to $7.03 and the Grayscale Bitcoin Trust rallied to $20.12.
However, not all companies in the crypto-related sector experienced gains. Overstock.com (NASDAQ:)'s shares dropped to $15.50 and Tesla (NASDAQ:) Inc., which has previously invested heavily in Bitcoin, saw its shares decrease to $247.66.
In addition to the market leaders Bitcoin and Ethereum, other cryptocurrencies like , , , , and Polygon also moved notably on Monday. NVIDIA Corp (NASDAQ:)., a leading graphics processing unit (GPU) manufacturer that is widely used in cryptocurrency mining operations, also benefited from this uptick in the crypto market with its shares climbing to $447.66.
Overall, Monday marked a significant day for cryptocurrency markets as well as for companies involved in the sector. The reasons behind these movements are varied and complex, reflecting the multifaceted nature of this rapidly evolving industry.
This article was generated with the support of AI and reviewed by an editor. For more information see our T&C.
Fed's Powell: Economy still working through the impact of the pandemic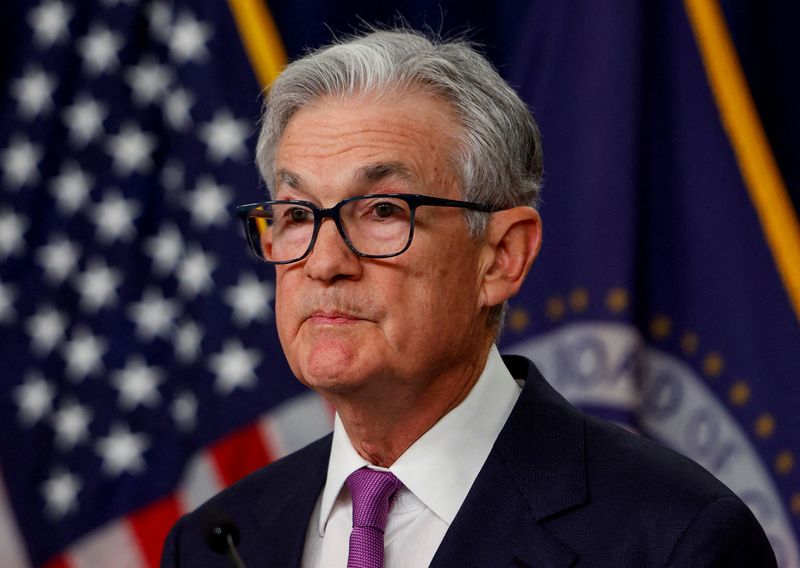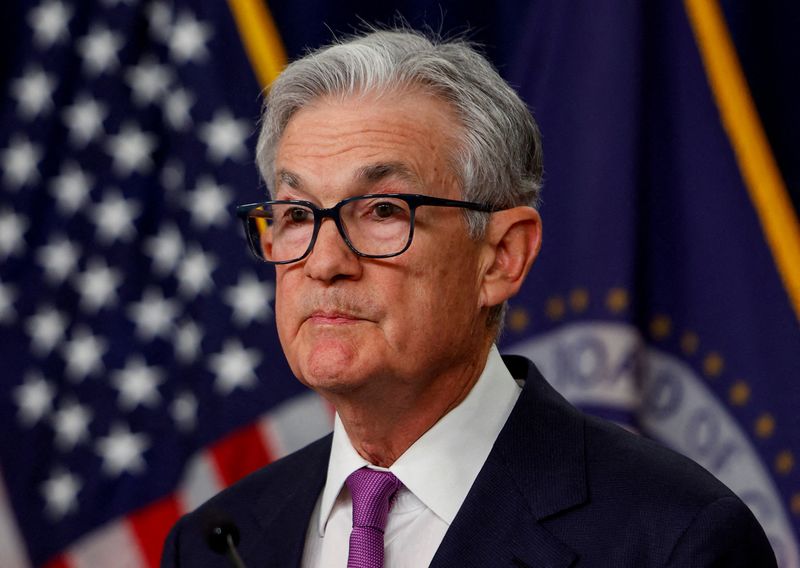 © Reuters. FILE PHOTO: U.S. Federal Reserve Chair Jerome Powell holds a press conference in Washington, U.S, September 20, 2023. REUTERS/Evelyn Hockstein/File Photo
By Howard Schneider
YORK, Pa. (Reuters) – The U.S. economy is still dealing with the aftermath of the COVID-19 pandemic, Federal Reserve chair Jerome Powell said during a meeting with community and business leaders in York, Pennsylvania.
"We are still coming through the other side of the pandemic," Powell said, noting labor shortages in healthcare, ongoing difficulties with access to child care, and other issues heightened by the health crisis. He did not comment on current monetary policy or the economic outlook in brief opening remarks.
Indian Equity Markets End September on a High Note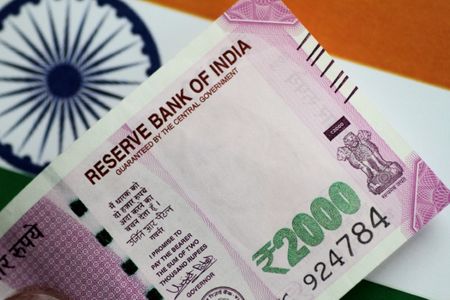 © Reuters.
Indian equity markets concluded the month of September on a positive note, with significant gains recorded on Friday. The rose by 320.09 points to close at 65,828.41, while the NSE's Nifty50 advanced by 114.75 points to settle at 19,638.30. The BSE midcap index also registered gains, reflecting an overall uptick in the market.
These gains were primarily driven by positive global cues and investments in the metal, oil & gas, and power sectors. However, the IT sector showed signs of underperformance as indicated by the Nifty IT index.
Market analysts Amol Athawale and Vinod Nair offered insights into market trends and challenges. They noted encouraging GDP data from Britain that further reinforced market optimism.
In broader markets, Authum Investment & Infrastructure hit an upper circuit of 20 percent. Yet, not all stocks performed well; Shreyas Shipping and Finolex Cables underperformed on Friday.
Among other stocks, Apollo Hospital Enterprises and Sun Pharmaceuticals saw gains while Tata Consultancy Services (NS:) lagged behind. The volatility index, India , also saw a considerable drop, indicating a decrease in investor fear or uncertainty about future market movements.
This positive performance of the Indian equity markets comes even as they face challenges including the underperformance of certain sectors such as IT. Investors will likely continue to monitor these developments closely as they navigate their investment strategies for October.
This article was generated with the support of AI and reviewed by an editor. For more information see our T&C.