Majority of EU countries against network fee levy on Big Tech, sources say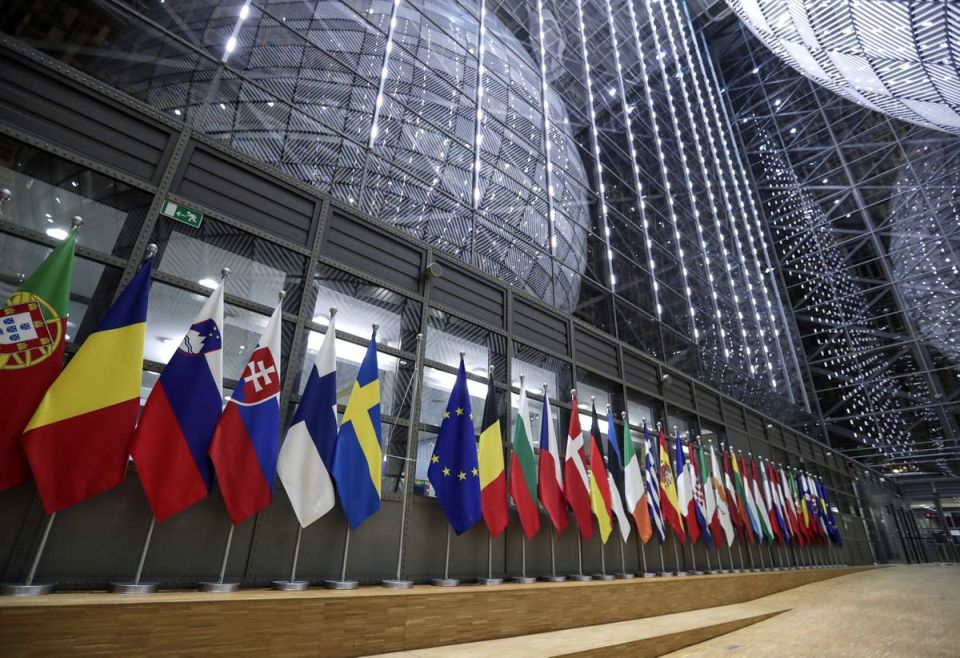 A majority of EU countries have rejected a push by Europe's big telecoms operators to force major tech companies such as Google to help fund the rollout of 5G and broadband in the region, people familiar with the matter said.
At a meeting with EU industry chief Thierry Breton in Luxembourg on Thursday, telecoms ministers from 18 countries either rejected the proposed network fee levy on tech firms, or demanded a study into the need and impact of such a measure, the sources said.
That echoed comments made last month by EU telecoms regulators' group BEREC.
Deutsche Telekom, Orange, Telefonica and Telecom Italia want Big Tech to shoulder part of the network costs on the grounds that their data and content makes up a large part of network traffic.
They have found a receptive ear in the European Commission's industry chief Breton, a former chief executive of France Telecom and French IT consulting firm Atos.
Yet Alphabet Inc's Google, Apple Inc, Facebook parent Meta Platforms Inc, Netflix Inc, Amazon.com Inc and Microsoft Corp have rejected the idea of a levy, saying they already invest in the digital ecosystem.
The European telecom ministers cited the lack of an analysis on the effects of a network levy, the absence of an investment shortfall, and the risk of Big Tech passing on the extra cost to consumers, the people said.
They also warned about the potential violation of EU "net neutrality" rules, which require all users to be treated equally, as well as possible barriers to innovation, and a lower quality of products.
Critics of a network levy included Austria, Belgium, Czech Republic, Denmark, Finland, Germany, Ireland, Lithuania, Malta and the Netherlands, the people said.
But France, Greece, Hungary, Italy, Spain and Cyprus were among 10 countries which backed the idea, one of the people said.
Poland, Portugal and Romania either took a neutral stance or had not adopted a position, the people said, but another person said they favoured a network fee.
Breton is expected to issue a report by the end of June with a summary of feedback provided by Big Tech, telecoms providers and others, which will help decide his next steps.
Any legislative proposal needs to be negotiated with EU countries and EU lawmakers before it can become law.
Crypto Markets Rally: Bitcoin and Ethereum Lead the Charge, Coinbase and Marathon Digital Shares Rise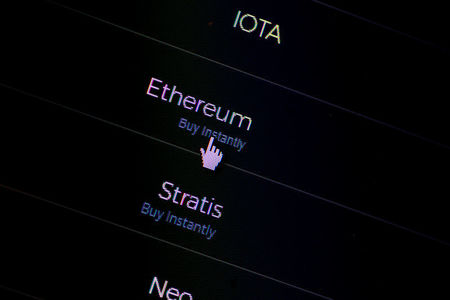 © Reuters
The major players in the cryptocurrency market, and , saw significant gains on Monday, with Bitcoin surging to $28,569.40 and Ethereum rallying to $1,727.98. Other cryptocurrencies including , which reached $24.01, and , which rallied to 27 cents, also experienced notable increases.
In the wake of this crypto rally, stocks related to the sector also saw substantial movements. Coinbase (NASDAQ:) Global Inc.'s shares rose to $78.46 and Marathon Digital Holdings Inc.'s shares jumped to $9.62 on Monday. Meanwhile, the Bitwise Crypto Industry Innovators ETF increased to $7.03 and the Grayscale Bitcoin Trust rallied to $20.12.
However, not all companies in the crypto-related sector experienced gains. Overstock.com (NASDAQ:)'s shares dropped to $15.50 and Tesla (NASDAQ:) Inc., which has previously invested heavily in Bitcoin, saw its shares decrease to $247.66.
In addition to the market leaders Bitcoin and Ethereum, other cryptocurrencies like , , , , and Polygon also moved notably on Monday. NVIDIA Corp (NASDAQ:)., a leading graphics processing unit (GPU) manufacturer that is widely used in cryptocurrency mining operations, also benefited from this uptick in the crypto market with its shares climbing to $447.66.
Overall, Monday marked a significant day for cryptocurrency markets as well as for companies involved in the sector. The reasons behind these movements are varied and complex, reflecting the multifaceted nature of this rapidly evolving industry.
This article was generated with the support of AI and reviewed by an editor. For more information see our T&C.
Fed's Powell: Economy still working through the impact of the pandemic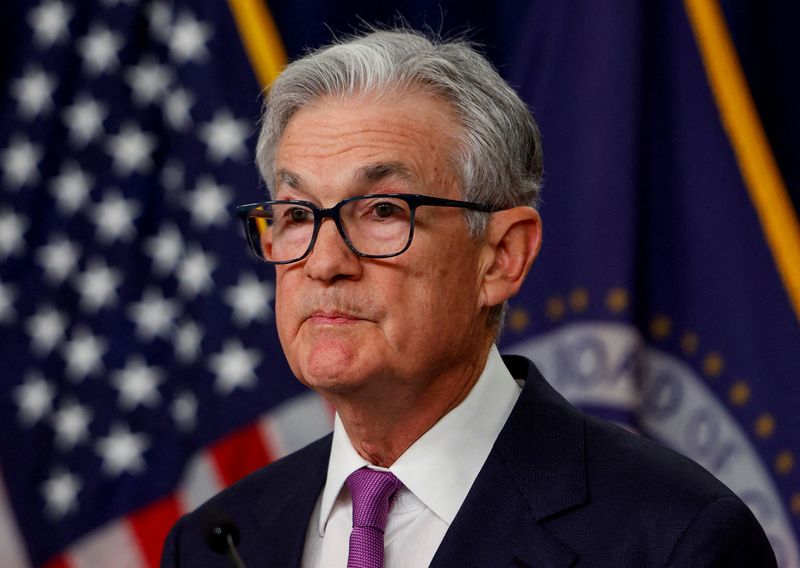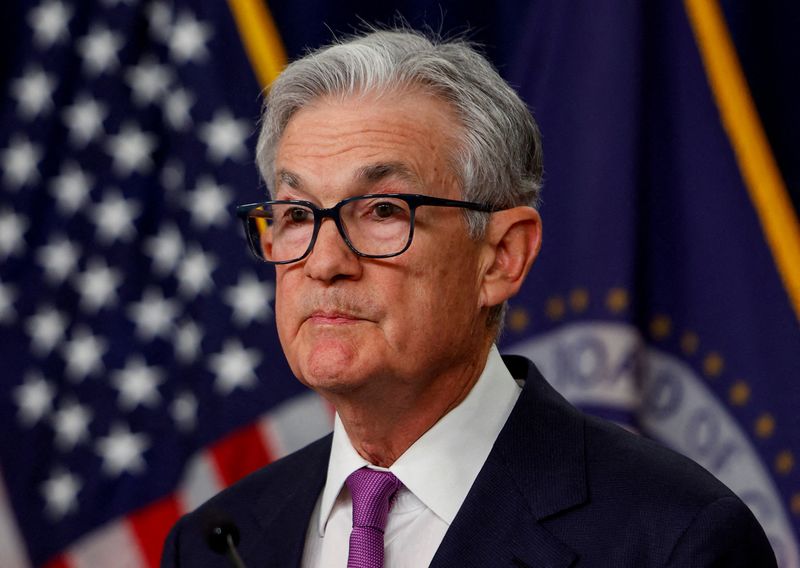 © Reuters. FILE PHOTO: U.S. Federal Reserve Chair Jerome Powell holds a press conference in Washington, U.S, September 20, 2023. REUTERS/Evelyn Hockstein/File Photo
By Howard Schneider
YORK, Pa. (Reuters) – The U.S. economy is still dealing with the aftermath of the COVID-19 pandemic, Federal Reserve chair Jerome Powell said during a meeting with community and business leaders in York, Pennsylvania.
"We are still coming through the other side of the pandemic," Powell said, noting labor shortages in healthcare, ongoing difficulties with access to child care, and other issues heightened by the health crisis. He did not comment on current monetary policy or the economic outlook in brief opening remarks.
Indian Equity Markets End September on a High Note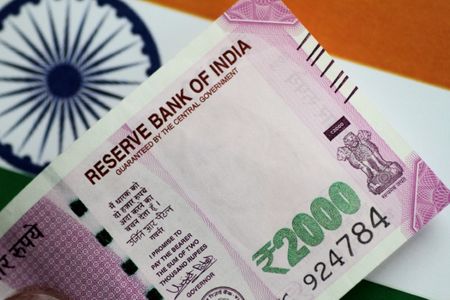 © Reuters.
Indian equity markets concluded the month of September on a positive note, with significant gains recorded on Friday. The rose by 320.09 points to close at 65,828.41, while the NSE's Nifty50 advanced by 114.75 points to settle at 19,638.30. The BSE midcap index also registered gains, reflecting an overall uptick in the market.
These gains were primarily driven by positive global cues and investments in the metal, oil & gas, and power sectors. However, the IT sector showed signs of underperformance as indicated by the Nifty IT index.
Market analysts Amol Athawale and Vinod Nair offered insights into market trends and challenges. They noted encouraging GDP data from Britain that further reinforced market optimism.
In broader markets, Authum Investment & Infrastructure hit an upper circuit of 20 percent. Yet, not all stocks performed well; Shreyas Shipping and Finolex Cables underperformed on Friday.
Among other stocks, Apollo Hospital Enterprises and Sun Pharmaceuticals saw gains while Tata Consultancy Services (NS:) lagged behind. The volatility index, India , also saw a considerable drop, indicating a decrease in investor fear or uncertainty about future market movements.
This positive performance of the Indian equity markets comes even as they face challenges including the underperformance of certain sectors such as IT. Investors will likely continue to monitor these developments closely as they navigate their investment strategies for October.
This article was generated with the support of AI and reviewed by an editor. For more information see our T&C.