TikTok owners report record revenues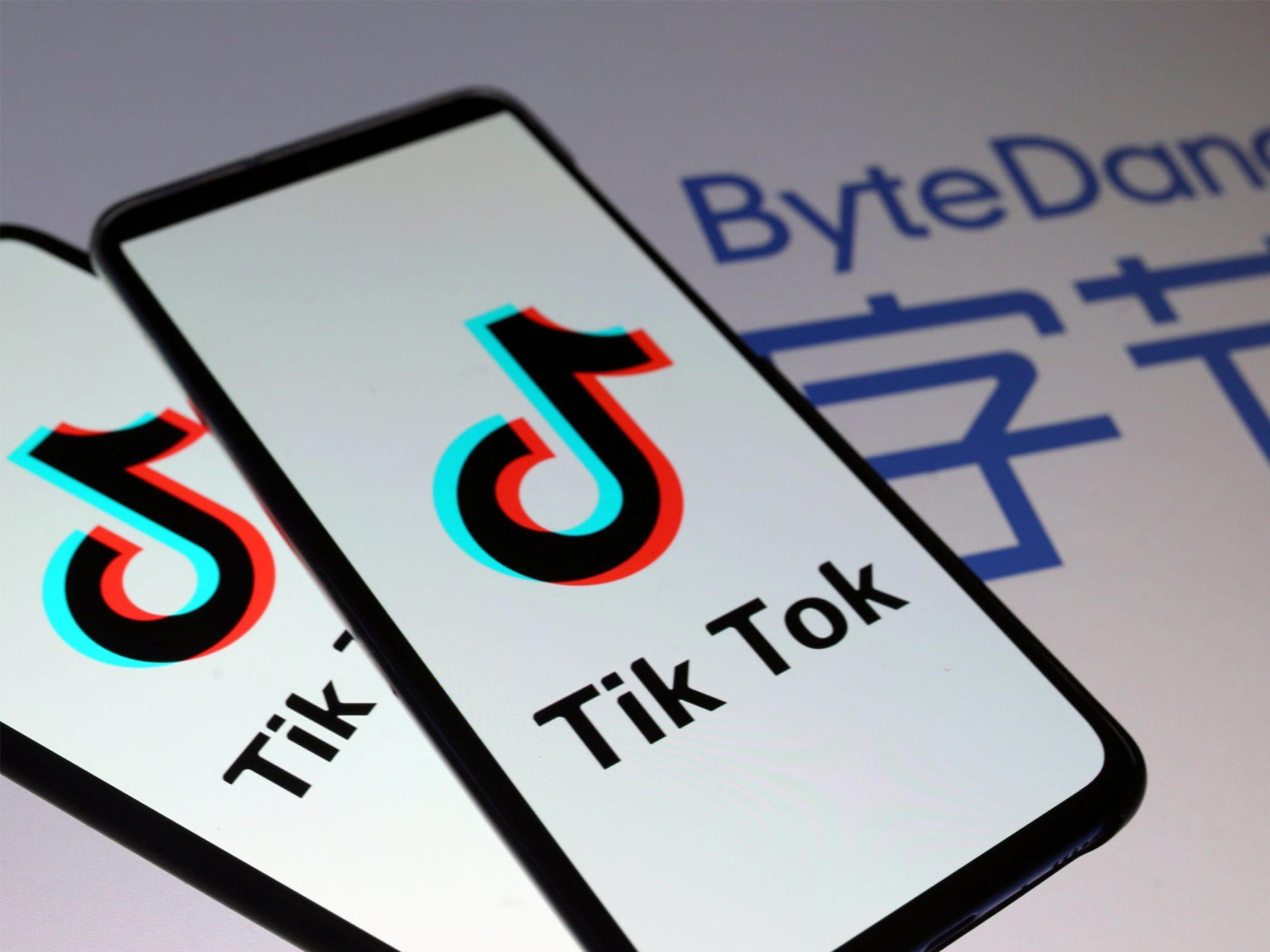 Bytedance has surpassed its competitors, digital giants Tencent, and Alibaba. They reported profits of $23.9 billion and $22.5 billion dollars, respectively, in 2022. The Chinese company's turnover reached nearly $85 billion, up 30 percent from the previous year.
TikTok has recently faced growing security concerns from governments around the world. In the U.S., owners are even being forced to sell their stakes in the company. However, Bytedance representatives said that the loss of TikTok would not be significant for financial health, although the platform has great potential given its growth in recent years.
A lot of Western governments and institutions have already banned TikTok. Officials in France, Estonia, Norway and Australia have been banned in recent weeks. Earlier, civil servants in Britain, the Netherlands, Belgium and New Zealand were forced to remove the app. At the end of February, two of the European Union's largest political institutions, the Commission and the Council, banned TikTok on employees' phones because of cybersecurity concerns.
Earlier, we reported that JPMorgan analysts predicted a recession in the U.S. market.
Tesla jumps as GM deal makes its charging network closer to US standard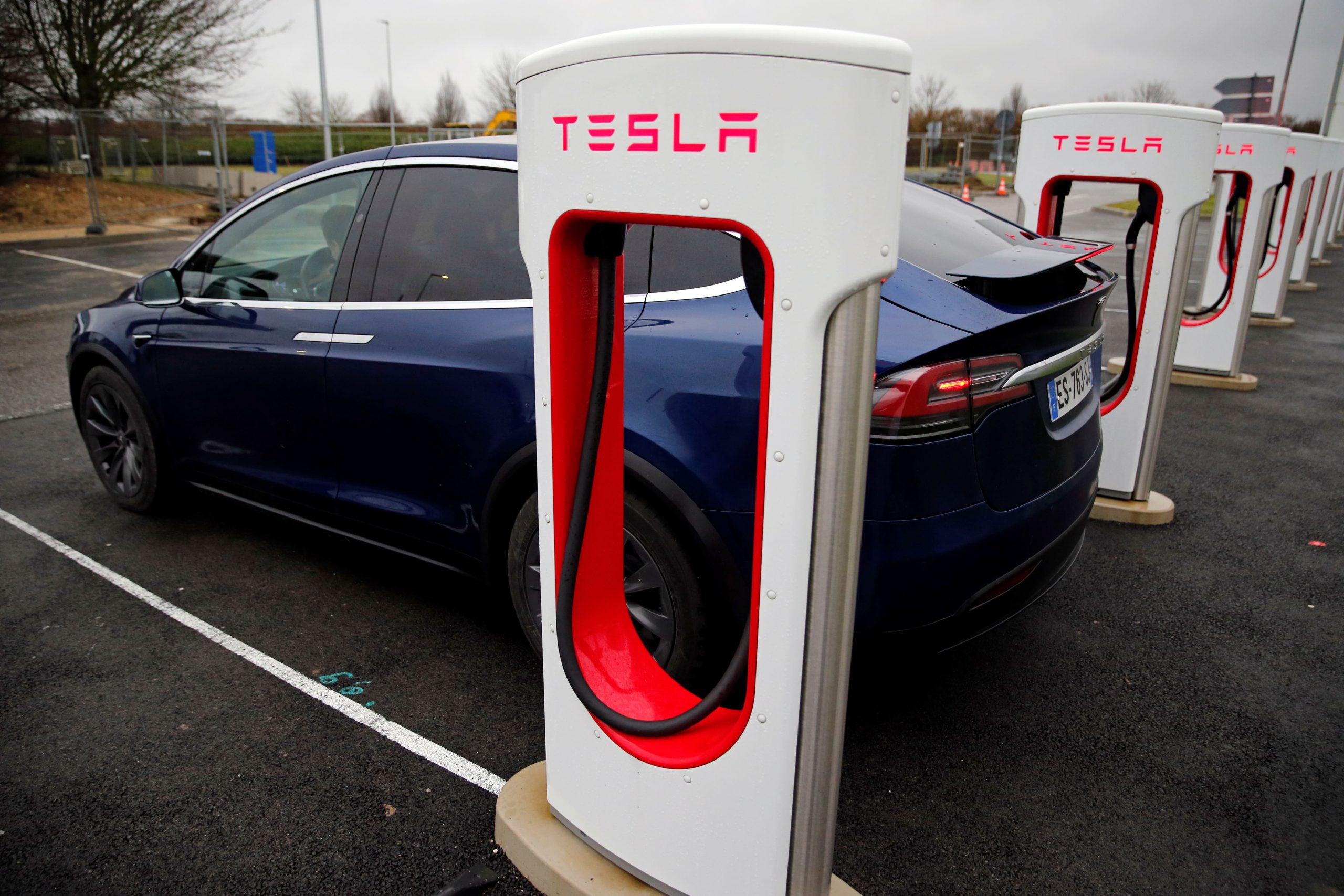 Tesla shares closed 4% higher on Friday after General Motors (NYSE:GM) joined Ford in agreeing to use its electric-vehicle charging network, a big win that analysts said could make Tesla (NASDAQ:TSLA) Superchargers an industry standard in the United States.
The rare partnership among three of the biggest U.S. automakers ensures that more than 60% of the country's EV market can access Tesla's North American Charging Standard (NACS), which should make it the primary network in the country.
The White House on Friday said electric-vehicle charging stations using Tesla standard plugs would be eligible for billions of dollars in federal subsidies as long as they included the U.S. charging standard connection, CCS, as well.
"Tesla is hoping that CCS adapters will help it meet that requirement to qualify for federal tax dollars," said Garrett Nelson, senior investment strategist at CFRA Research.

"Any way you slice it, we think Tesla opening up its Supercharger network to competitors is a big negative for third-party charging companies."
Shares of independent charging companies such as ChargePoint Holdings Inc, EVgo Inc and Blink Charging Co (NASDAQ:BLNK) closed between 11% and 13% lower.
Wedbush Securities estimated Ford and GM combined could add $3 billion to services EV charging revenue for Tesla over the next few years. The brokerage also raised its price target on the stock to $300, which is nearly 30% above its last close.
Already the world's most valuable automaker, Elon Musk-led Tesla has added about $190 billion to its market value since announcing the charging tie-up with Ford on May 25.
Tesla's stock finished higher on Friday, marking the eleventh straight session of gains, its longest winning streak in 2-1/2 years. It was among the most traded stocks across U.S. exchanges during trading hours.
The stock has a forward 12-month price-to-earnings ratio of 60.46, among the highest in the S&P 500 index, and far greater than GM's 5.29 and 7.94 for Ford.
Traders who have sold Tesla shares short have lost about $6.08 billion on a mark-to-market basis during the electric car maker's current winning streak, according to the latest data from S3 Partners.
GM CEO Mary Barra said on Thursday that "we have a real opportunity here to really drive (the NACS) to be the unified standard for North America, which I think will enable even more mass adoption."
Shares of both GM and Ford closed up over 1% on Friday.
CHARGING RACE
The tie-ups will put pressure on other companies to upgrade their networks to work with Tesla's at a time when many lag in customer service and lack the funds to make such a commitment.
Blink Charging welcomes the "opportunity to work with Tesla on interoperability with cables and connections," a spokesperson said.
"Tesla's been one step ahead in this game and with other operators trying to play catch up they were already at a disadvantage," said Danni Hewson of AJ Bell, adding that charging business could become a big growth driver for Tesla.
Greater usage of Tesla Superchargers could, however, create its own problems for the company, said Michael Austin, senior research analyst at Guidehouse.
"There is a risk for Tesla in terms of either making the stations too busy and disappointing Tesla owners or removing that competitive advantage of having exclusive access to the best network," Austin said.
US FDA panel backs approval for Eisai-Biogen Alzheimer's drug Leqembi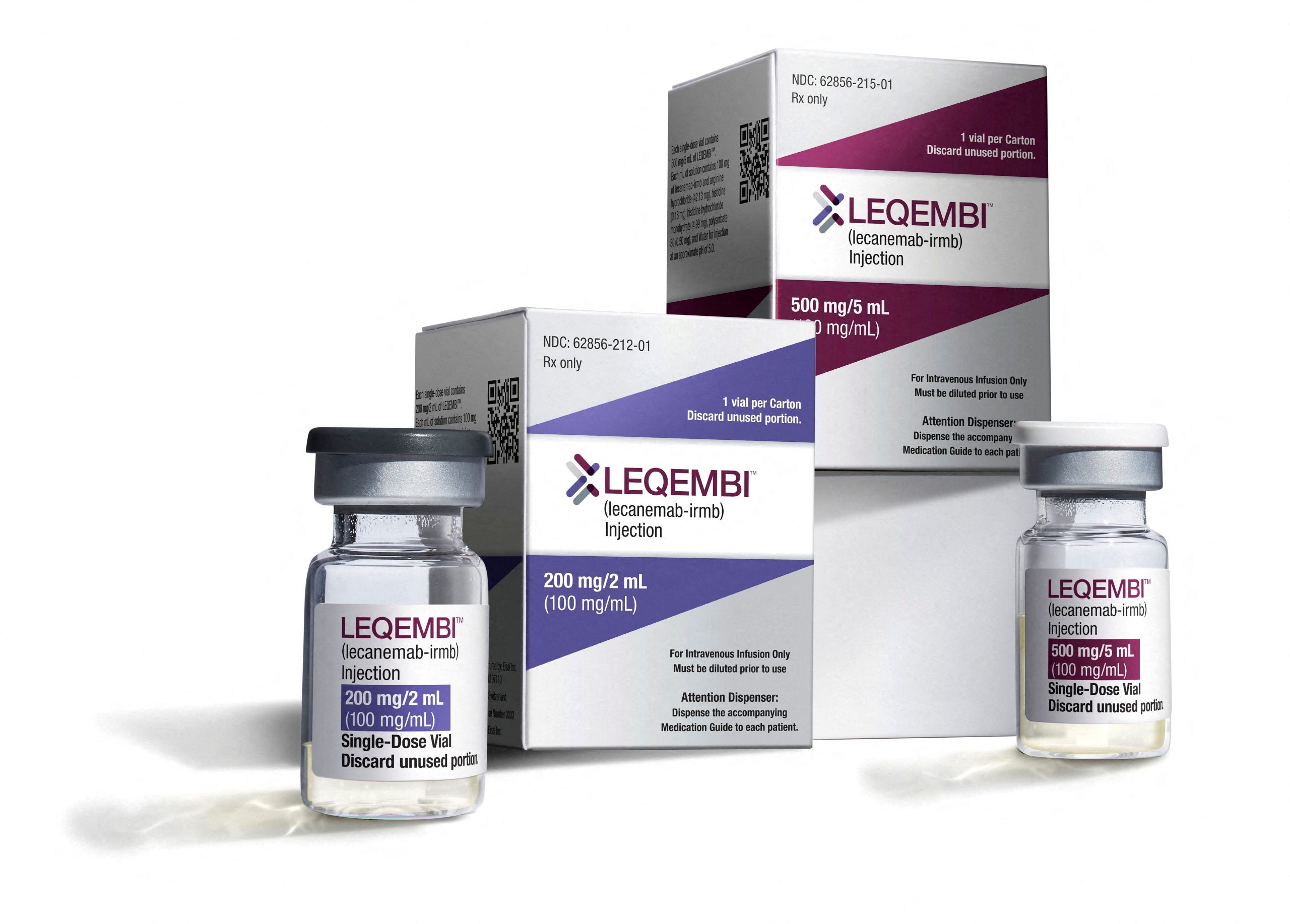 A panel of expert advisers on Friday unanimously agreed that a late-stage trial of Eisai and Biogen (NASDAQ:BIIB)'s Alzheimer's drug Leqembi verified the benefit of the treatment for those at an early stage of the disease, clearing the way for traditional U.S. approval.
All six advisers on the panel voted in favor of Leqembi for treatment of the mind-wasting illness.
Regular approval by Food and Drug Administration – a decision expected by July 6 – is likely to expand Medicare payment for the treatment.
That approval would also make Leqembi the first disease-modifying drug ever to achieve the regulatory milestone. Current treatments only treat symptoms but do not change the course of the disease, which affects 6 million Americans, according to the Alzheimer's Association.
Leqembi won accelerated approval by the FDA in January based on its ability to remove sticky amyloid plaques from the brain. The panel on Friday considered Eisai's large confirmatory trial designed to show the drug benefited patients.
That study, published in November, showed the drug slowed cognitive decline by 27% in early Alzheimer's patients, but was also associated with some serious side effects for some patients, including brain swelling and bleeding or microhemorrhages.
"I believe the benefit versus risk are beneficial, acceptable and in line with this class of therapeutics, especially considering the burden of the disease and the progressive nature of the disease," said panel member Dr. Tanya Simuni, professor of neurology at Northwestern (NASDAQ:NWE) University Feinberg School of Medicine.

"Overall, it demonstrated clearly that this is an effective treatment in the population as it was defined," said Dr. Robert Alexander, committee chair and an Alzheimer's expert at the Banner (NASDAQ:BANR) Alzheimer's Institute. He added that he thought the study "clearly demonstrated a clinical benefit," calling the results "robust."
SIDE EFFECTS
FDA also asked the panel to weigh in on Leqembi's side effects in certain patient populations.
Those included patients taking drugs that prevent blood clots, those who have a gene variant called APOE4 that increases the risk of Alzheimer's, and those with a rare condition called cerebral amyloid angiopathy (CAA), in which the protein amyloid that the drug targets builds up in the walls of arteries in the brain and can cause bleeding.
Members of the panel generally said the risks for those with two copies of the APOE4 gene were balanced by the drug's benefits, although they urged the FDA to strengthen language in the drug's prescribing label recommending genetic testing for the risk gene.
Some on the panel raised concerns about giving Leqembi to patients taking anticoagulants. Others said patients should be given the option as long as they are made aware of the risks.
The panel also said it would not recommend excluding patients with CAA, which can be hard to diagnose, from taking the drug. It suggested limiting Leqembi's use in patients with the most severe cases of the condition, called cerebral amyloid angiopathy-related inflammation, because of the heightened risk of brain bleeding.
Under accelerated approval, Medicare restricted payment of the drug to those in a clinical trial, but no such trials are underway for Leqembi, resulting in negligible sales. Most U.S. Alzheimer's patients are Medicare-eligible.
The federal agency that runs Medicare has said it will pay for the treatment if doctors participate in a health agency database, known as a registry, but has yet to release details of its plan.
Wall Street analysts widely expect the FDA to grant traditional approval for the drug. Analysts have forecast Leqembi sales topping $1 billion in 2026 and reaching $5.7 billion by 2030.
Alzheimer's Association CEO Joanne Pike in a statement urged approval and expanded patient access "without barriers."
"We are in full agreement with the FDA Advisory Committee that Leqembi provides clinical benefit and that this benefit outweighs the risks." she said.
US Chamber of Commerce sues over government's drug pricing power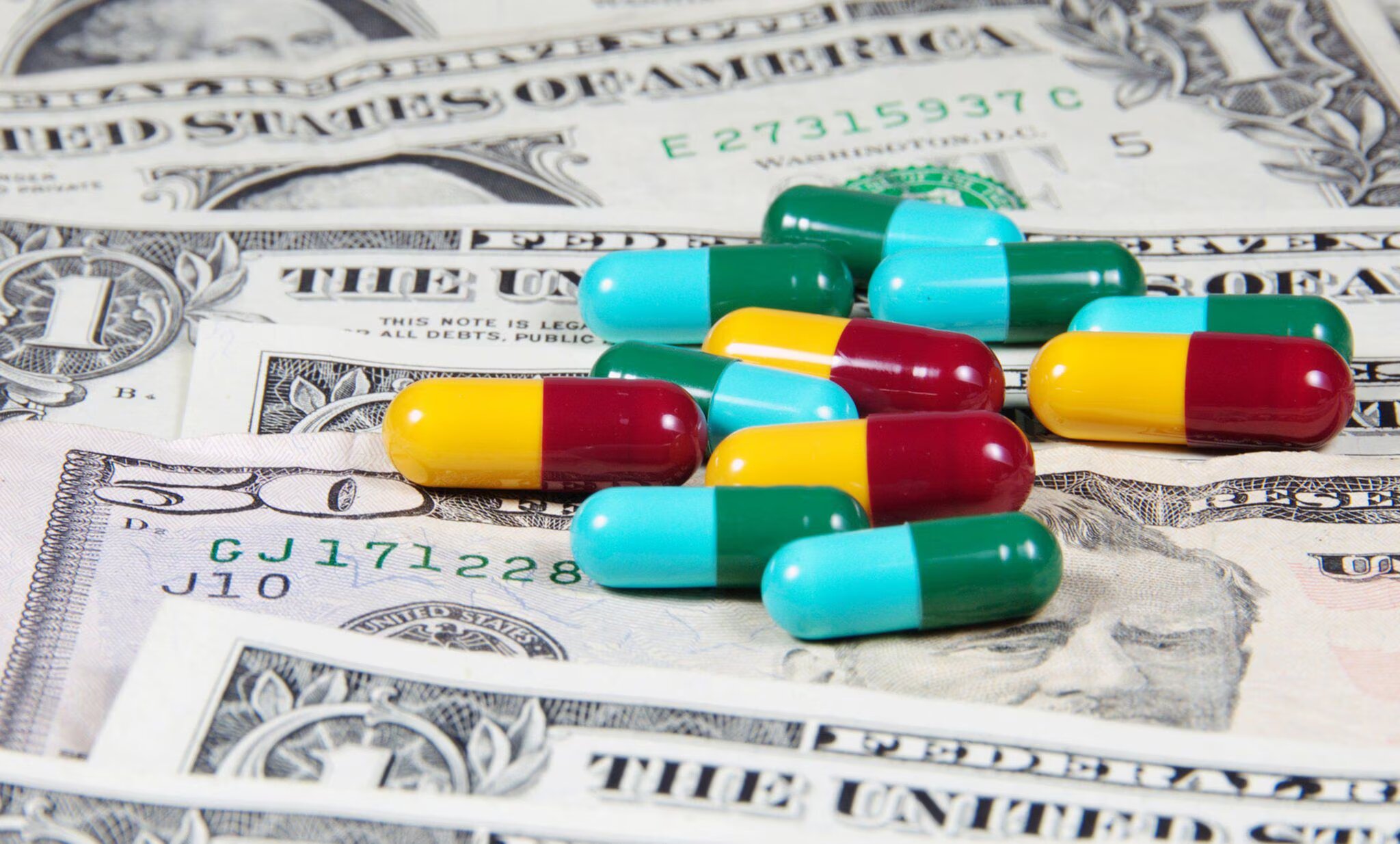 The U.S. Chamber of Commerce on Friday sued the federal government, challenging a new law that for the first time gives Medicare the power to negotiate drug prices with pharmaceutical companies.
In a complaint filed in federal court in Dayton, Ohio, the chamber said the pricing program violated drugmakers' due process rights under the U.S. Constitution by giving the government "unfettered discretion" to dictate maximum prices.
It also said the program would impose exorbitant penalties on drugmakers that don't accept those prices, and amounted to an ultimatum: "agree to whatever price the government names, or we'll smash up your business."
The U.S. Department of Health and Human Services administers Medicare through its Centers for Medicare & Medicaid Services.
A spokeswoman said the agency will vigorously defend the program, which is already helping lower healthcare costs for older adults and people with disabilities. "The law is on our side," she added.
Friday's lawsuit by the chamber, one of the most powerful U.S. business groups, came three days after Merck & Co filed a similar lawsuit in Washington, D.C.
Both lawsuits contended that price controls would force drugmakers to pull back on developing new drugs, causing long-term harm to Americans and their health.
Other drugmakers have also objected to the pricing program, which is part of last year's Inflation Reduction Act. Pricing changes following negotiations on 10 costly drugs selected by CMS would take effect in 2026.
Americans pay more for prescription drugs than prices in any other country.
The Biden administration hopes to save $25 billion annually by 2031 by having Medicare, the government health plan for people 65 and over, negotiate prices.
White House spokeswoman Karine Jean-Pierre said on Tuesday the government was confident it would win the Merck case.
"There is nothing in the Constitution that prevents Medicare from negotiating lower drug prices," she said.
The chamber also warned that allowing the pricing program would set a bad precedent.
"After all, if the government can impose price controls in the pharmaceutical industry, why not elsewhere?" Chief Policy Officer Neil Bradley said in a statement.
The case is Dayton Area Chamber of Commerce et al v Becerra et al, U.S. District Court, Southern District of Ohio, No. 23-00156.