U.S. Congress warned Apple and Disney about problems because of China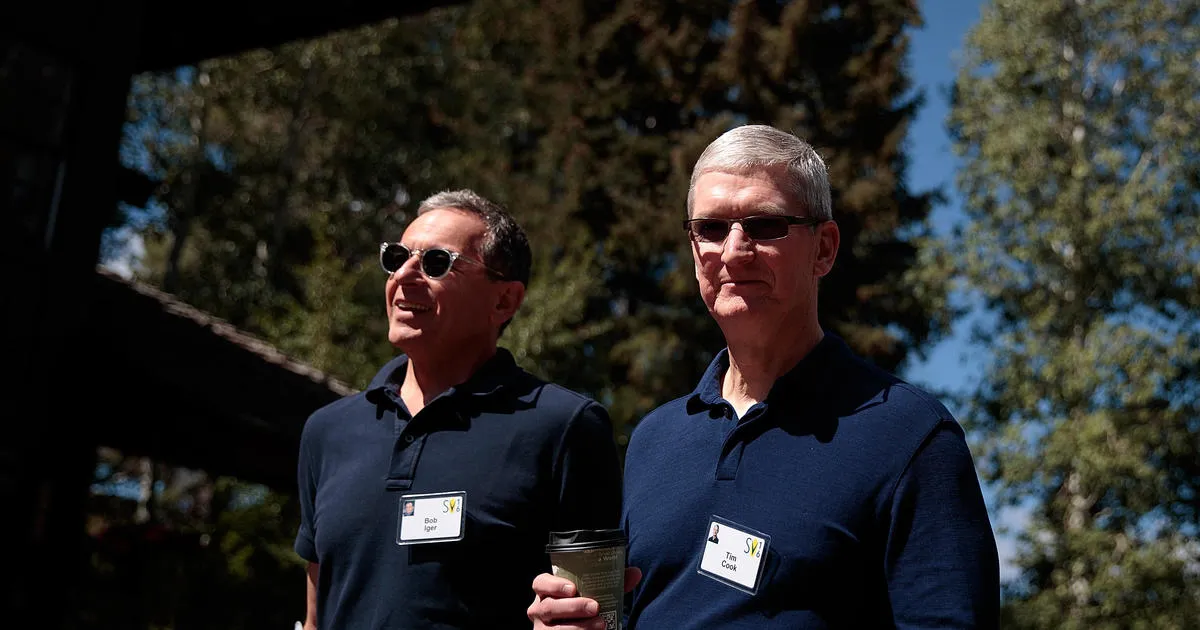 Disney, Apple and other U.S. companies will face the worst problems with the "selective separation" of companies from the Chinese economy. Republican Congressman Mike Gallagher, head of the U.S. House of Representatives' special committee on strategic competition with the Communist Party of China, told Bloomberg.
"Apple is at the center of the most difficult aspect of the rivalry, which is that companies with a broad presence in China will have to come to terms with the fact that some form of selective economic separation is inevitable," Gallagher said.
Confrontation between China and the U.S.
A complete break with China, despite rising tensions with it, will not happen anytime soon, the member of congress assured. Instead, they said, there would be a "selective separation," during which some supply chains of sensitive components would be phased out of China, creating problems and extra costs for private businesses. The only scenario in which there would be no separation would be if China used military force against Taiwan, the member of congress said.
He said the companies wished to receive "clear guidance" from the U.S. government on areas of the Chinese economy that should be shunned. They also expressed "almost unanimous" support for U.S. restrictions on investment in Chinese AI development, quantum computing, bioengineering, advanced conductors, and other dual-use technologies.
Gallagher and his fellow members of congress previously met with Apple CEO Tim Cook and Disney CEO Bob Eiger, executives from Google, Microsoft, Palantir Technologies (owned by Alphabet), several prominent venture capitalists and representatives from Hollywood. The conversation with Eiger and filmmakers focused on concerns about American companies intentionally censoring their content for the Chinese market, and the members of congress wanted to hear from businessmen.
Earlier, we reported that experts predicted a new rally in Big Tech stock.
GM embraces Tesla's EV charging system, Wall Street cheers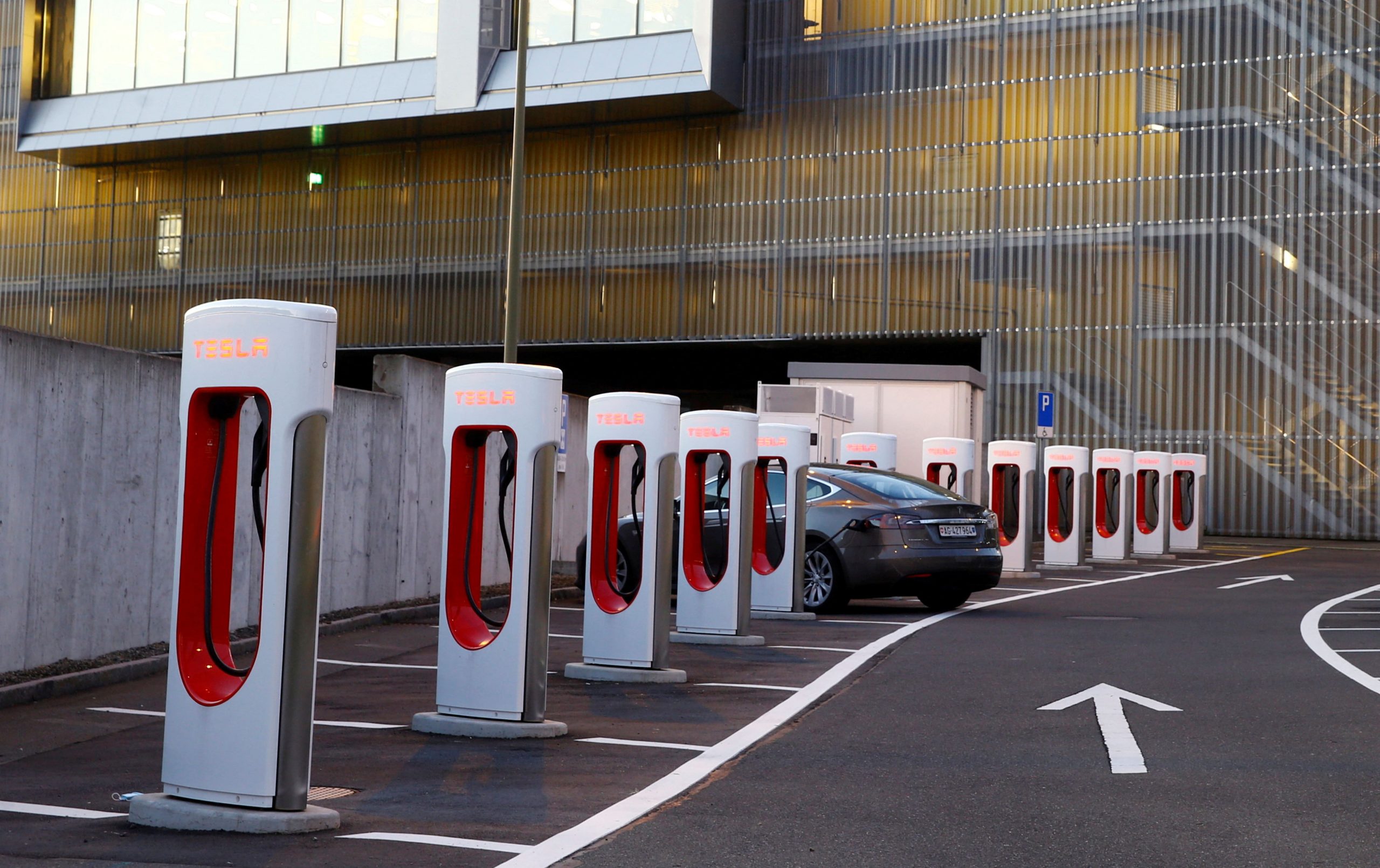 General Motors will join Ford in adopting Tesla (NASDAQ:TSLA)'s North American charging plug standard and give GM electric-vehicle buyers access to the Tesla Supercharger network under an agreement announced on Thursday.
GM's move, which follows a similar decision by Ford to embrace Tesla's charging plug standard, means three of the top EV sellers in the North American market have now agreed on a standard for charging hardware. The agreement was announced by GM CEO Mary Barra and Tesla chief Elon Musk in a Twitter Spaces event.
Investors applauded the deal, and the prospect of one charging hardware standard for the North American market. GM shares rose more than 4% after the bell and Tesla shares rose 4%.
The alliance among the three leading rival U.S. EV manufacturers has significant commercial and public policy implications.
The Biden administration made adoption of a rival "combined charging system" (CCS) standard a requirement in order for companies to be eligible for billions of dollars of federal subsidies for new charging stations on some 7,500 miles (12,070 km) of the nation's busiest roadways. The alliance among Tesla, Ford and GM challenges the White House's direction.
But Transportation Secretary Pete Buttigieg told CNBC in May after the Ford-Tesla deal that the industry will eventually converge on one system but that adapters would allow cross- usage.
Tesla, GM and Ford together account for about 70% of current U.S. EV sales. Industry executives see differing EV charging connectors as a barrier to wider consumer adoption of electric vehicles.
"I think this is just going to be a fundamentally great thing for the advancement of electric vehicles," Musk said during the Twitter Spaces conversation with Barra.

"I think it all just got a little better," Barra said.
GM could save $400 million from the agreement, Barra told CNBC in an interview Thursday.
'SNOWBALL EFFECT'
From a consumer standpoint, the deals with the Detroit automakers look like a win for Tesla, which invested heavily to deploy its distinctive fast-charging stations across North America when most other automakers delegated charging to third parties.
Tesla Superchargers account for about 60% of the total fast chargers in the United States and Canada, according to U.S. Department of Energy data.
"This is pretty huge," Consumer Reports senior policy analyst Chris Harto said. "I could see this being kind of a snowball effect of more and more automakers jumping on board and shifting towards the Tesla standard."
For GM and Ford, the deals are a wager that the benefits of giving their customers access to Tesla's extensive rapid charging network outweigh the risks that their customers will like what they see and choose Tesla for their next purchase.
The alliance among Tesla, GM and Ford puts pressure on other automakers and independent charging network operators that had adopted the CCS standard. A U.S. move to Tesla's standard could be difficult for rival charging station manufacturers that are already setting up shop in the United States to make equipment that conforms to CCS standards.
"It does make it much more likely that NACS will win out in North America over CCS," said David Whiston of Morningstar Research, referring to Tesla's North American Charging Standard. Other charging providers could still use the CCS standard and rely on adapters to serve Tesla, Ford and GM vehicles, he added.
Shares of charging companies ChargePoint and EVgo were both down more than 4% in after-hours trading on Thursday.
GM said it will equip EVs with connectors based on the Tesla North American Charging Standard design starting in 2025. Next year, current owners of GM EVs will be able to use 12,000 Tesla fast chargers in North America, and adapters will be made available.
Musk said Tesla "is not going to do anything to prefer Teslas" as more rival brands access the Supercharger network. "It will be an even playing field … The most important thing is we advance the electric vehicle revolution."
Ford CEO Jim Farley held a similar discussion with Musk on Twitter last month announcing the No. 2 U.S. automaker had reached agreement with Tesla to allow its electric vehicle owners to gain access to more than 12,000 Tesla Superchargers in North America in early 2024.
Binance.US to halt dollar deposits after SEC crackdown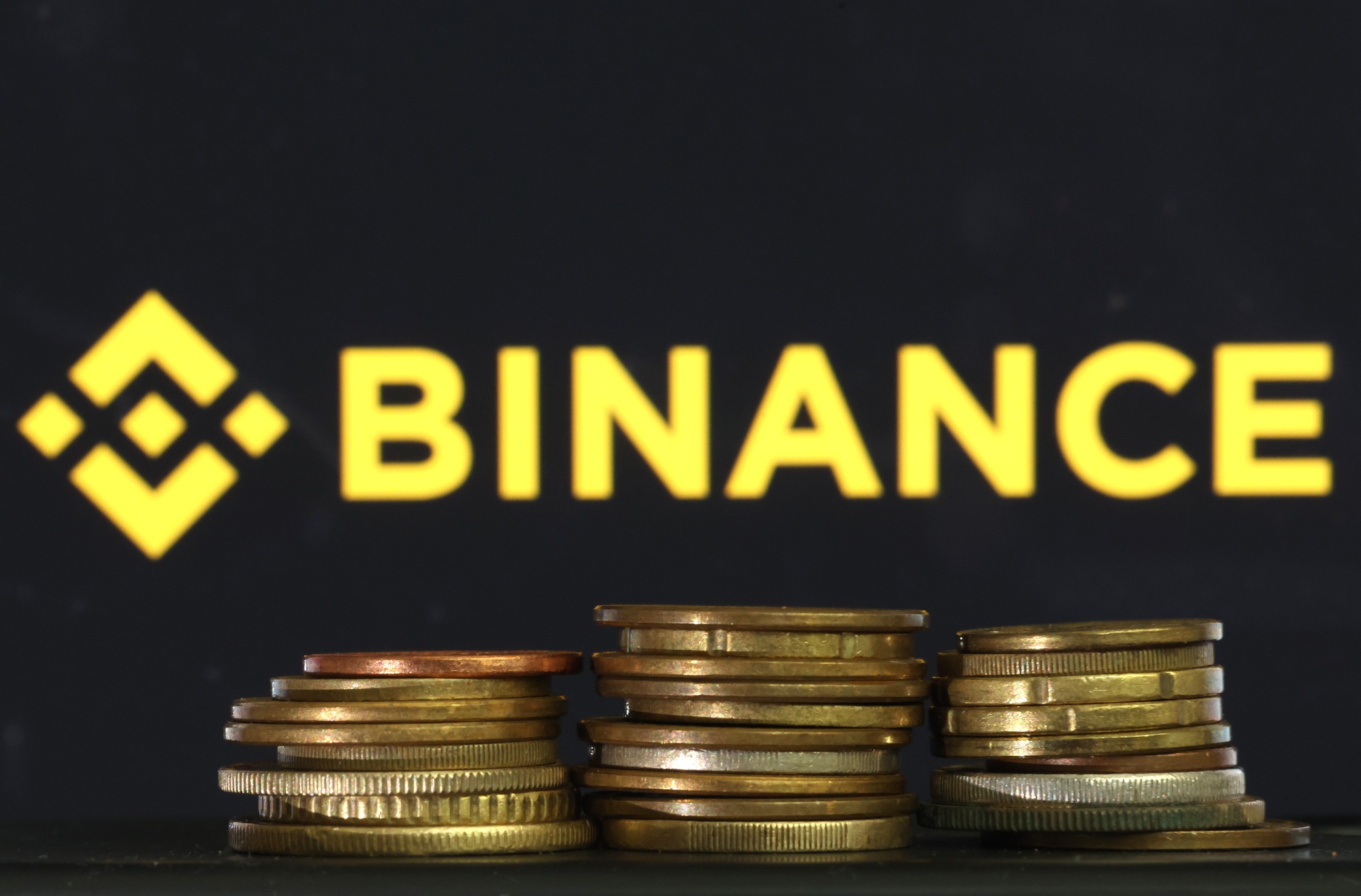 Crypto exchange Binance.US said on Thursday it is stopping U.S. dollar deposits and users will soon not be able to withdraw dollars from the exchange, after U.S. financial regulators said they supported freezing Binance's assets.
The purportedly independent U.S. affiliate of Binance, the world's largest crypto exchange, said in a tweet late on Thursday that its banking partners are preparing to stop dollar withdrawal channels as early as June 13.
Binance.US said in the customer notice that it would no longer accept dollar deposits as part of plans to change to a "crypto-only exchange". It did not give details of who its banking partners are.
On Monday, the U.S. Securities and Exchange Commission (SEC) sued Binance, its founder and CEO Changpeng Zhao, and the operator of its U.S. exchange. The lawsuit marked a dramatic escalation of a crackdown on the industry by U.S. regulators, with the SEC suing major U.S. exchange Coinbase (NASDAQ:COIN) a day later.
The SEC alleged in 13 charges that Binance artificially inflated its trading volumes, diverted customer funds, failed to restrict U.S. customers from its platform and misled investors about its market surveillance controls.
The SEC on Tuesday asked a federal court to freeze Binance's U.S. assets. Binance.US called the motion "unwarranted," saying it had addressed SEC concerns over the safety of customer assets.
In its tweet on Thursday, Binance.US said crypto-denominated trading, deposits, withdrawals and "staking" – where users deposit cryptocurrencies for use in blockchain transactions – would remain fully operational.
"Halting of withdrawals is obviously going to create or spur quite a bit of worry and panic," said Matthew Dibb, COO of Singapore crypto platform Stack Funds.
Crypto prices barely reacted to the news, with bitcoin last trading flat at $26,512. It was headed for a weekly loss of about 2.3%, after having dipped to an over two-month low of $25,350 earlier in the week as the SEC crackdown stoked nerves.
Chinese regulators try to assure skeptical foreign financiers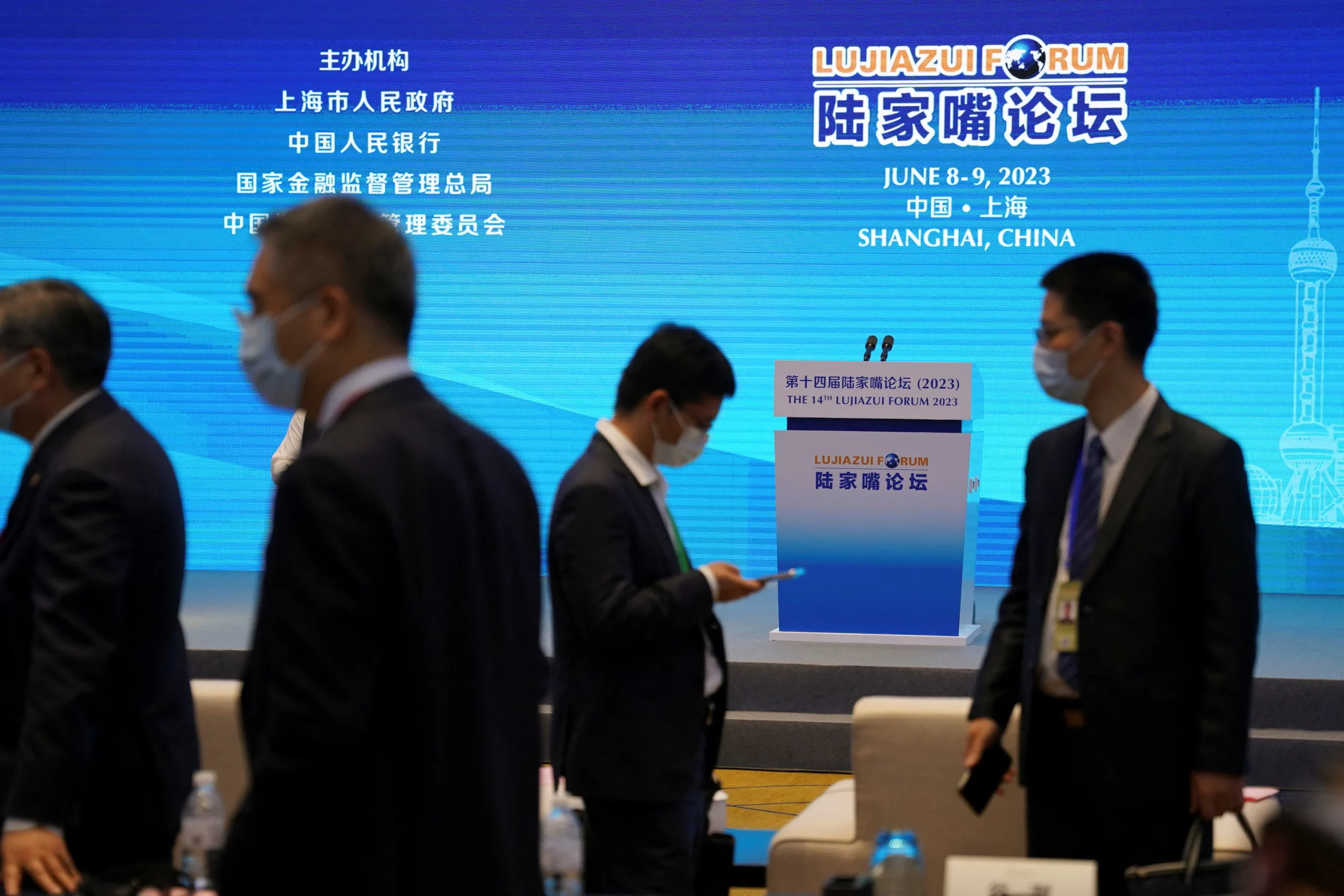 China is open for investment, the country's top financial regulators told foreign financiers at a high-profile forum in Shanghai on Thursday, as concerns mount among foreign firms that they may no longer be welcome.
The world's second-largest economy, keen for foreign investment to support its reopening after three years of COVID-19 restrictions, has played host in recent months to high-profile overseas CEOs including Goldman Sachs Group (NYSE:GS)'s David Solomon and Tesla (NASDAQ:TSLA)'s Elon Musk.
But skepticism runs deep, as Sino-U.S. tensions intensify around flashpoints from Ukraine and the South China Sea to U.S. semiconductor export curbs and data security, while President Xi Jinping's focus on national security brought a recent crackdown on foreign consultancies and due diligence firms.
"We warmly welcome foreign-funded institutions with sound operations and excellent qualifications to expand their business in China," Li Yunze, head of China's National Financial Regulatory Administration, said in his first public remarks since his appointment at the newly established agency. 

"Opening up is China's long-term national policy, and the door of China's financial industry will only be opened wider and wider."
He was speaking at the annual Lujiazui Forum, where senior representatives from HSBC , Credit Agricole (OTC:CRARY) , Merrill Lynch, Mizuho Financial , Schroders (LON:SDR) and Paypal are also scheduled to speak.
China's top financial regulators have consistently stressed how open their markets are. Li told Citigroup (NYSE:C) CEO Jane Fraser exactly that in Beijing on Monday.
Yi Huiman, chairman of the China Securities Regulatory Commission, told forum participants that China will "adamantly" push for deregulation in terms of market access, institution qualification and products.
But staff at foreign chambers of commerce and trade associations in China complain of "promise fatigue" among their membership.
"There's a charm offensive, but are they backing it up with any actual black-and-white meaningful policy changes?" said Noah Fraser, managing director of the Canada China Business Council.

"No." 
SELF-SUFFICIENCY 
Echoing the message of openness in Shanghai, Xi told local officials at an industrial park in China's northern region of Inner Mongolia to cooperate with the outside world for "mutual benefits," state media reported, telling them to implement a high level of openness.
Drawing attention to the region's proximity to Russia and Mongolia, Xi instructed officials to "play a greater role in connecting the domestic and international links in the 'dual circulation' strategy," an initiative to reduce China's dependence on overseas markets and technologies in its long-term development.
First put forward by Xi in 2020, the "dual circulation" strategy would see China rely mainly on "internal circulation" – the domestic cycle of production, distribution, and consumption – for its development. 
Internal circulation will be supported by "external circulation," as in foreign financing and China's interactions with the global economy. 
"We will make all the efforts to give investors access to truthful and transparent listed companies (in China)," said Yi in Shanghai.
Yet, China's industries must ultimately be self-sufficient in their scientific and technological capabilities, Yi said.