US SEC approves new fee rules on market data surveillance system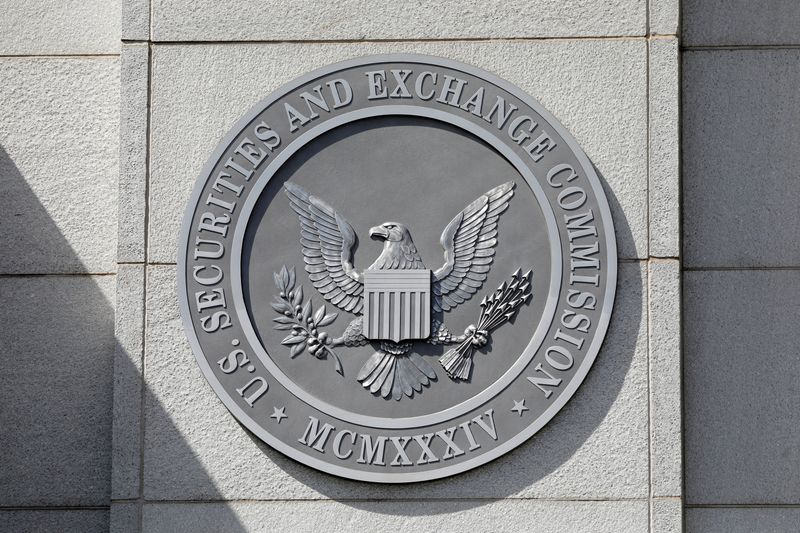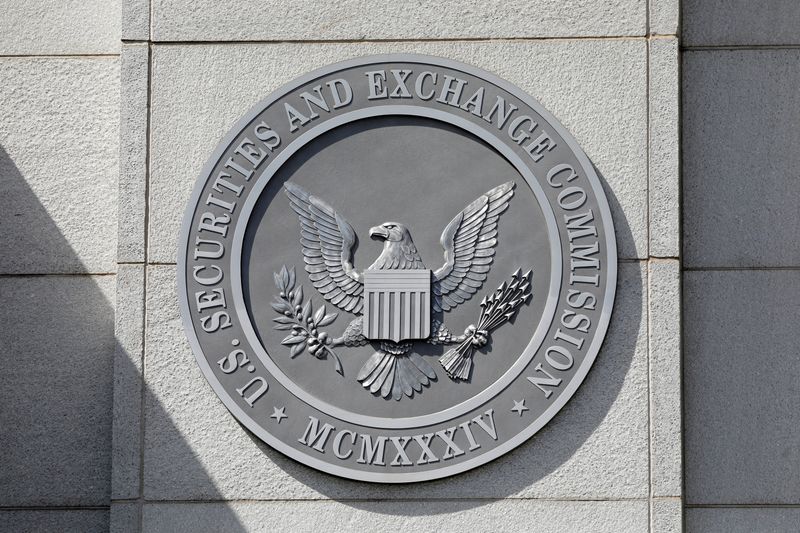 © Reuters. FILE PHOTO: The seal of the U.S. Securities and Exchange Commission (SEC) is seen at their headquarters in Washington, D.C., U.S., May 12, 2021. REUTERS/Andrew Kelly/File Photo
By Douglas Gillison
(Reuters) -Wall Street's top regulator on Wednesday approved new rules on the funding of a comprehensive market data surveillance system to split its operating costs among buyers, sellers and the stock exchanges where they trade.
The decision by the U.S. Securities and Exchange Commission faces stiff objections from the investment industry, which says it may be left paying an unfairly large share of the resulting fees.
The decision was the latest fraught turn in a decade-long effort to complete the so-called Consolidated Audit Trail (CAT), a repository of investor and transaction data meant to give regulators overarching visibility into U.S. market operations.
At an open meeting, the five-member Commission voted 3-2 to adopt changes proposed in recent months by an organization controlling that CAT, which comprises US stock exchanges and a non-government regulator.
The new funding model creates fees based on the volume of executed trades in shares and options. This shifts away from a structure based on message traffic and market share, while allowing stock exchanges several years to recoup hundreds of millions already spent.
The new rules aim to split the cost burden into equal thirds between exchanges, buyers and sellers, according to SEC officials.
They also would make buyers and sellers liable for "historical" fees representing investments made so far in developing the system. While the CAT system is partially operational, buyers and sellers have yet to begin paying in, officials said prior to the vote.
Republican commissioners objected, saying the system could leave investors facing rising costs and created excessive cybersecurity and privacy risks.
The investment industry has likewise strongly opposed the changes, claiming they unfairly distribute costs that are due to rise and could be passed on to investors. The Securities Industry and Financial Markets Association told the SEC on Tuesday that costs through the end of 2022 amounted to $500 million, were estimated at $240 million for this year and were due to rise each year.
The SEC mandated the CAT's creation in 2012 as a response to the "flash crash" of 2010, when major Wall Street indices temporarily erased nearly $1 trillion in market value in a matter of minutes.
When the system was formally adopted in 2016, then-SEC Commissioner Kara Stein referred to the CAT as a potential "Hubble Telescope" for securities markets. Officials say it can also allow regulators to spot market manipulation. A year ago, the SEC cited CAT data in the prosecution of an alleged $47 million front-running scheme.
Crypto Markets Rally: Bitcoin and Ethereum Lead the Charge, Coinbase and Marathon Digital Shares Rise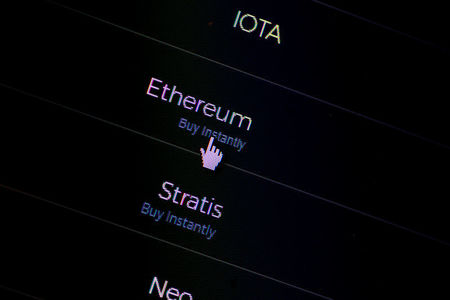 © Reuters
The major players in the cryptocurrency market, and , saw significant gains on Monday, with Bitcoin surging to $28,569.40 and Ethereum rallying to $1,727.98. Other cryptocurrencies including , which reached $24.01, and , which rallied to 27 cents, also experienced notable increases.
In the wake of this crypto rally, stocks related to the sector also saw substantial movements. Coinbase (NASDAQ:) Global Inc.'s shares rose to $78.46 and Marathon Digital Holdings Inc.'s shares jumped to $9.62 on Monday. Meanwhile, the Bitwise Crypto Industry Innovators ETF increased to $7.03 and the Grayscale Bitcoin Trust rallied to $20.12.
However, not all companies in the crypto-related sector experienced gains. Overstock.com (NASDAQ:)'s shares dropped to $15.50 and Tesla (NASDAQ:) Inc., which has previously invested heavily in Bitcoin, saw its shares decrease to $247.66.
In addition to the market leaders Bitcoin and Ethereum, other cryptocurrencies like , , , , and Polygon also moved notably on Monday. NVIDIA Corp (NASDAQ:)., a leading graphics processing unit (GPU) manufacturer that is widely used in cryptocurrency mining operations, also benefited from this uptick in the crypto market with its shares climbing to $447.66.
Overall, Monday marked a significant day for cryptocurrency markets as well as for companies involved in the sector. The reasons behind these movements are varied and complex, reflecting the multifaceted nature of this rapidly evolving industry.
This article was generated with the support of AI and reviewed by an editor. For more information see our T&C.
Fed's Powell: Economy still working through the impact of the pandemic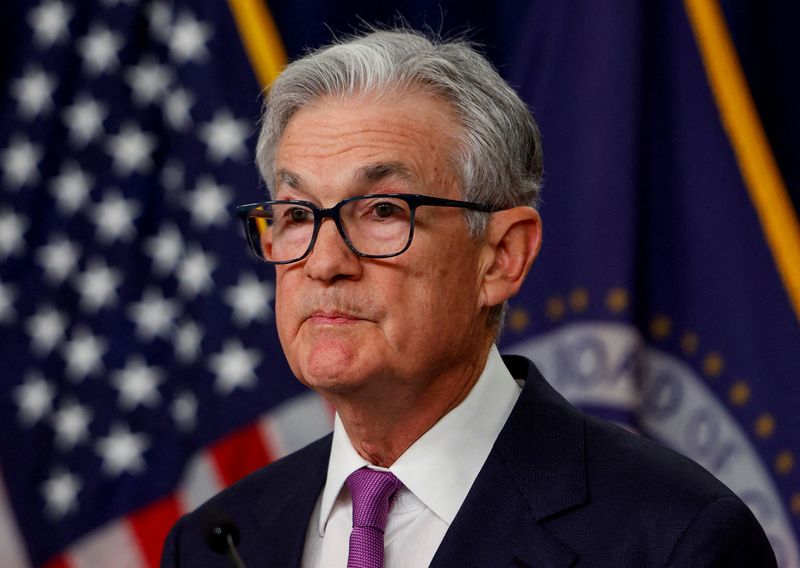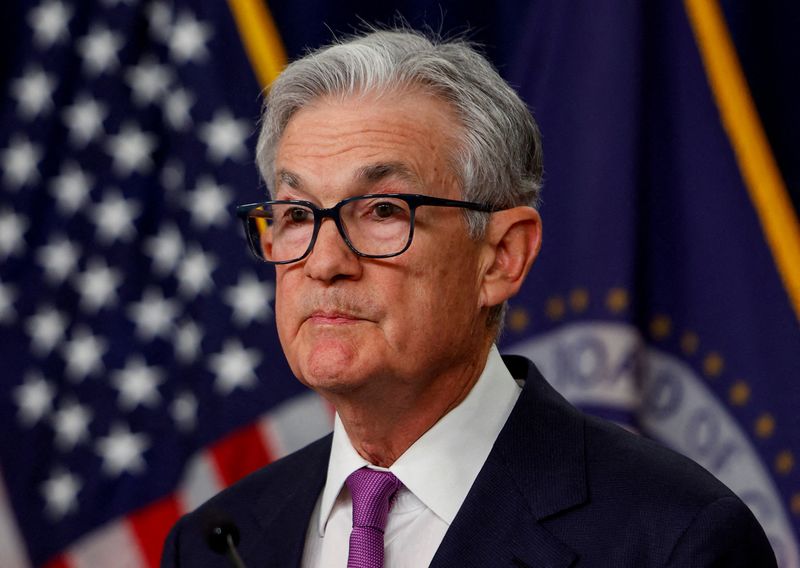 © Reuters. FILE PHOTO: U.S. Federal Reserve Chair Jerome Powell holds a press conference in Washington, U.S, September 20, 2023. REUTERS/Evelyn Hockstein/File Photo
By Howard Schneider
YORK, Pa. (Reuters) – The U.S. economy is still dealing with the aftermath of the COVID-19 pandemic, Federal Reserve chair Jerome Powell said during a meeting with community and business leaders in York, Pennsylvania.
"We are still coming through the other side of the pandemic," Powell said, noting labor shortages in healthcare, ongoing difficulties with access to child care, and other issues heightened by the health crisis. He did not comment on current monetary policy or the economic outlook in brief opening remarks.
Indian Equity Markets End September on a High Note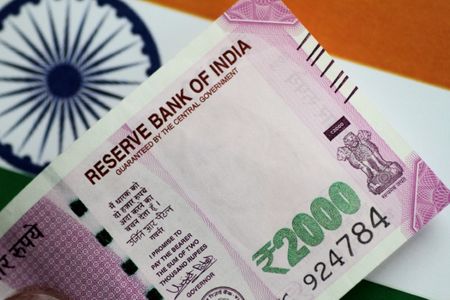 © Reuters.
Indian equity markets concluded the month of September on a positive note, with significant gains recorded on Friday. The rose by 320.09 points to close at 65,828.41, while the NSE's Nifty50 advanced by 114.75 points to settle at 19,638.30. The BSE midcap index also registered gains, reflecting an overall uptick in the market.
These gains were primarily driven by positive global cues and investments in the metal, oil & gas, and power sectors. However, the IT sector showed signs of underperformance as indicated by the Nifty IT index.
Market analysts Amol Athawale and Vinod Nair offered insights into market trends and challenges. They noted encouraging GDP data from Britain that further reinforced market optimism.
In broader markets, Authum Investment & Infrastructure hit an upper circuit of 20 percent. Yet, not all stocks performed well; Shreyas Shipping and Finolex Cables underperformed on Friday.
Among other stocks, Apollo Hospital Enterprises and Sun Pharmaceuticals saw gains while Tata Consultancy Services (NS:) lagged behind. The volatility index, India , also saw a considerable drop, indicating a decrease in investor fear or uncertainty about future market movements.
This positive performance of the Indian equity markets comes even as they face challenges including the underperformance of certain sectors such as IT. Investors will likely continue to monitor these developments closely as they navigate their investment strategies for October.
This article was generated with the support of AI and reviewed by an editor. For more information see our T&C.