Don't be duped by doomsayers, JPMorgan says — the S&P 500 will rebound to 4,900. Here are 3 stocks it's using to bet on a bounce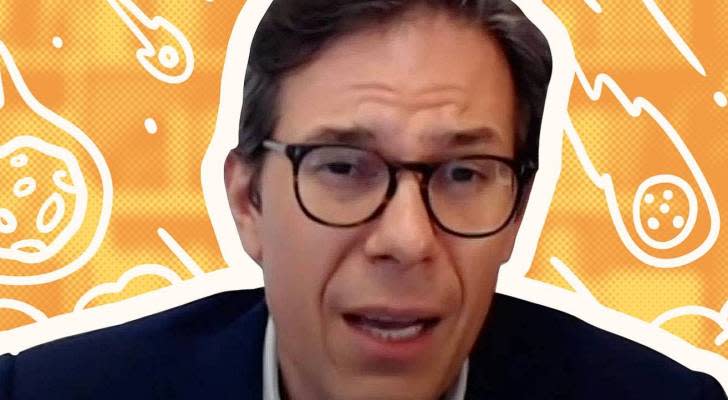 Looking at the S&P 500 right now, you might be convinced the stock market is destined for doom in 2022.
The benchmark index rose nearly 27% last year. This year, it's already down 20%. Plenty of stocks are deep into correction territory.
Yet JPMorgan's global head of equity macro research, Dubravko Lakos, sees a major rebound on the horizon.
"People are basically positioned for a recession. Our base case is that this is not going to be a recession in the next 12 months," Lakos told CNBC last month. "And we think from that angle the portfolios are wrong footed."
Lakos reiterated a year-end price target of 4,900 for the S&P 500. Since the index sits at 3,820 today, his target implies a potential upside of around 28%.
If you're aligned with Lakos and are looking ahead to a potential reversal, here's three stocks JPMorgan finds particularly attractive right now.
Don't miss
Smartsheet (SMAR)
This work-management platform helps companies implement, organize and automate their processes. Smartsheet says its application is used by more than 80% of Fortune 500 companies.
And business is growing. In the fiscal quarter ended April 30, revenue surged 44% year over year to $168.3 million, driven by a 44% increase in subscription revenue.
Notably, Smartsheet's dollar-based net retention rate was a solid 133%.
But the stock is far from being a hot commodity. Year to date, shares are down a painful 55%. That could give contrarian investors something to think about.
Last month, JPMorgan analyst Pinjalim Bora reiterated an "overweight" rating on Smartsheet. While Bora also lowered his price target from $80 to $58, the new target is still 69% above where the stock sits today.
Microsoft (MSFT)
Tech stocks are getting dumped in this market downturn. Even mega-cap behemoths like Microsoft aren't immune to the bearish sentiment.
The stock has tumbled 22% in 2022.
But business remains on the right track. In the March quarter, Microsoft's revenue grew 18% year over year to $49.4 billion. Adjusted earnings came in at $2.22 per share, up 9% from the year-ago period.
The tech gorilla is also returning a massive amount of cash to investors. For the quarter, Microsoft's dividends and share buybacks totaled $12.4 billion, representing a 25% increase year over year.
JPMorgan analyst Mark Murphy recently raised his price target on Microsoft to $320 while maintaining a "buy" rating. That implies a potential upside of 22%.
Eli Lilly (LLY)
This American pharmaceutical giant commands more than $300 billion in market cap, with products marketed in 120 countries around the world.
Unlike the other two names on this list, Eli Lilly is not a beaten-down stock.
In Q1, Eli Lilly delivered 15% revenue growth, driven by a 20% growth in volume. The company paid nearly $900 million in dividends and spent $1.5 billion on buybacks during the quarter.
Shares are actually up 19% so far in 2022, and JPMorgan expects the trend to continue.
On June 1, analyst Chris Schott reiterated an "overweight" rating on Eli Lilly while raising his price target from $340 to $355.
Considering that shares trade at around $325 apiece right now, the new price target implies a potential upside of 9%.
What to read next
This article provides information only and should not be construed as advice. It is provided without warranty of any kind.
BofA Securities maintains Amazon.com at 'buy' with a price target of $154.00
Six people in critical condition, one still missing after Paris blast – prosecutor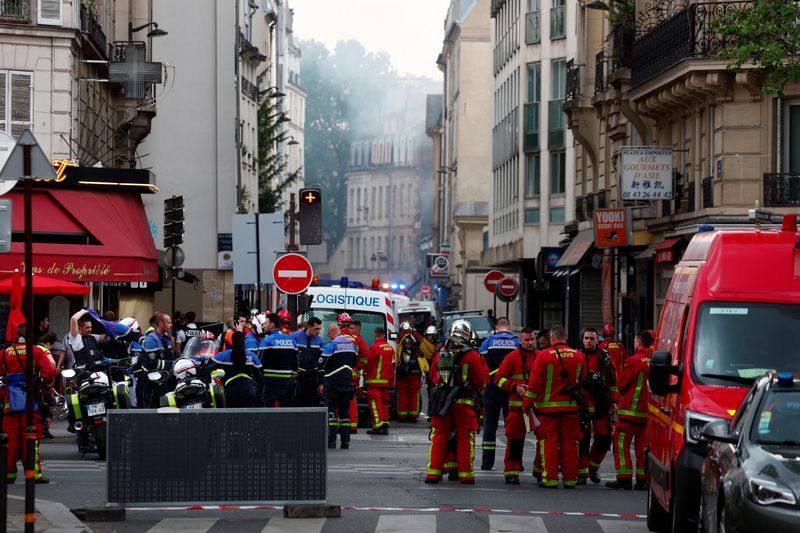 5/5
© Reuters. French firefighters and rescue forces work after several buildings on fire following a gas explosion in the fifth arrondissement of Paris, France, June 21, 2023. REUTERS/Gonzalo Fuentes
2/5
PARIS (Reuters) – Six people remained in a critical condition and one person was believed still missing on Thursday, one day after a blast ripped through a street near Paris' historic Latin Quarter, the city's public prosecution office said. "These figures may still change," prosecutor Maylis De Roeck told Reuters in a text message, adding that around 50 people had been injured in the blast, which set buildings ablaze and caused the front of one to collapse onto the street. Of two people initially believed missing, one has been found in hospital and is being taken care of, the prosecutor said, adding: "Searches are ongoing to find the second person." Authorities have not yet said what caused the explosion, which witnesses said had followed a strong smell of gas at the site. The explosion led to scenes of chaos and destruction in the historic Rue Saint Jacques, which runs from the Notre-Dame de Paris Cathedral to the Sorbonne University, just as people were heading home from work. It also destroyed the facade of a building housing the Paris American Academy design school popular with foreign students. Florence Berthout, mayor of the Paris district where the blast occurred, said 12 students who should have been in the academy's classrooms at the time had fortunately gone to visit an exhibition with their teacher.
"Otherwise the (death toll) could have been absolutely horrific," Berthout told BFM TV. She said three children who had been passing by at the time were among the injured, although their lives were not in danger.
4 big analyst cuts: Alcoa & DigitalOcean shares drop on downgrades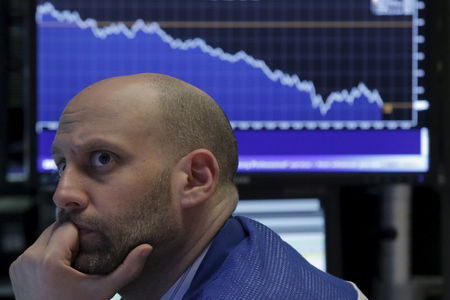 © Reuters.
Here is your Pro Recap of the biggest analyst cuts you may have missed since yesterday: downgrades at Alcoa, DigitalOcean, Teleflex, and Xcel Energy.InvestingPro subscribers got this news in rapid fire. Never be left in the dust again.Alcoa stock drops on Morgan Stanley downgrade Alcoa (NYSE:) shares fell more than 3% pre-market today after Morgan Stanley downgraded the company to Underweight from Equalweight and cut its price target to $33.00 from $43.00, as reported in real time on InvestingPro.The firm sees a significant decline in consensus estimates, and as negative earnings revisions materialize, it believes the stock will face downward pressure and underperform.The analyst's estimates for EBITDA in Q2, 2023, and 2024 are substantially lower than the consensus. The stock is currently trading above its historical average. The firm said its downward revisions in earnings estimates and price target are attributed to the company's high operating leverage to aluminum prices.DigitalOcean stock plunges on downgradePiper Sandler downgraded DigitalOcean (NYSE:) to Underweight from Neutral with a price target of $35.00. As a result, shares plunged more than 5% pre-market today.The company reported its last month, with revenue beating the consensus estimate, while EPS coming in worse than expected. Furthermore, the company provided a strong outlook, which was above the Street estimates.2 more downgradesTeleflex (NYSE:) shares fell more than 3% yesterday after Needham downgraded the company to Hold from Buy, noting that UroLift expectations may still be too high.According to Needham, their checks indicate that urologists are reducing their use of UroLift due to its retreatment rates, reimbursement cuts, and increasing use of competing procedures. This is also supported by their Google Trends data analysis, which indicates decreasing search interest in UroLift.BMO Capital downgraded Xcel Energy (NASDAQ:) to Market Perform from Outperform and cut its price target to $64.00 from $69.00 to reflect the lower-than-expected terms of the company's regulatory settlement in Colorado.Amid whipsaw markets and a slew of critical headlines, seize on the right timing to protect your profits: Always be the first to know with InvestingPro.Start your free 7-day trial now.