Russia Targets Europe With a Commodity Weapon: Kazakh Crude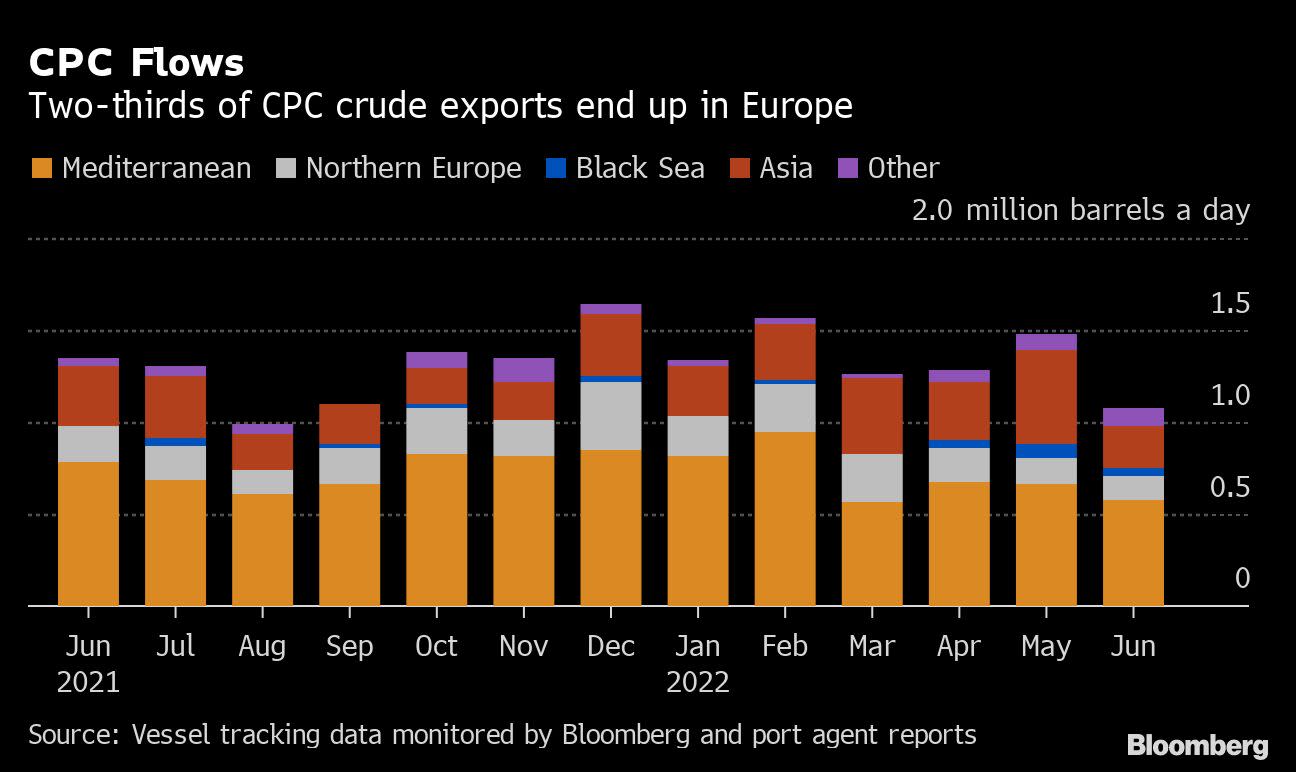 (Bloomberg) — Russian President Vladimir Putin has found another weapon to use against European countries supporting Ukraine — Kazakhstan's crude — and it will cost him almost nothing, writes Bloomberg oil strategist Julian Lee.
Most Read from Bloomberg
While a grace period ticks down before European sanctions on Russian oil kick in on Dec. 5 and the G7 group of industrialized countries considers a price cap on Moscow's crude exports, Putin is getting his retaliation in early. A court in the town of Novorossiysk has ordered the Caspian Pipeline Consortium to halt shipments from its Black Sea export terminal for a month as punishment for violating oil spill regulations.
The beauty of the move, from a Russian perspective, is that the flow that will be curtailed is not primarily Russian crude, which can be diverted elsewhere anyway, but output from neighboring Kazakhstan. Almost 1.5 million barrels a day of crude supply can be taken off an already tight market at virtually no cost to Russia.
Supplies to European markets, where about two-thirds of CPC crude ends up, already are being constrained by unrest in Libya, which has slashed the north African country's exports by half and looks likely to send them even lower, as well as the shunning of Russia's own barrels by former customers.
After operating relatively trouble-free for more than 20 years, the CPC pipeline has been hit with a series of outages in the months since Putin's troops invaded Ukraine and European countries began sending aid and arms to the government in Kyiv.
March saw a storm damage two of the loading buoys, taking the entire terminal out of operation for several weeks and cutting flows well into April. After a quiet May, a seabed survey in June revealed a World War II mine that required the suspension of loading from two of the three buoys. No sooner were they back in operation than the port was hit again.
An audit of hazardous operation facilities, ordered by a deputy prime minister of the Russian Federation, revealed "a number of documentary violations under the Oil Spill Response (OSR) Plan," according to a statement on the CPC website. Even though the company was given until Nov. 30 to rectify the violations, an application was made to the court to suspend operations as punishment for the offense.
The halt, if implemented, will have virtually no impact on Russia's oil exports. Crude of Russian origin makes up only about 10% of CPC volumes and can be rerouted to alternative outlets. The bigger hit will be felt by Kazakhstan, which relies on the pipeline for almost 80% of its hydrocarbons exports and has little flexibility to reduce that dependence.
But losing what could be as much as a million barrels a day of light, sweet crude would be a hefty blow for Europe. By halting CPC flows, even if only briefly, Russia could punish its tormentors to the west by stoking already elevated crude prices, while potentially increasing state revenues from its own virtually undamaged exports.
NOTE: Julian Lee is an oil strategist who writes for Bloomberg. The observations he makes are his own and are not intended as investment advice.
Most Read from Bloomberg Businessweek
©2022 Bloomberg L.P.
BofA Securities maintains Amazon.com at 'buy' with a price target of $154.00
Six people in critical condition, one still missing after Paris blast – prosecutor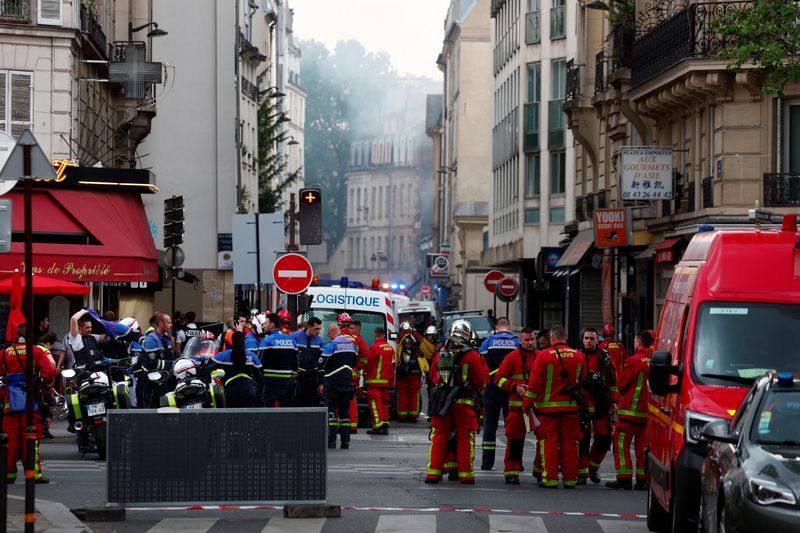 5/5
© Reuters. French firefighters and rescue forces work after several buildings on fire following a gas explosion in the fifth arrondissement of Paris, France, June 21, 2023. REUTERS/Gonzalo Fuentes
2/5
PARIS (Reuters) – Six people remained in a critical condition and one person was believed still missing on Thursday, one day after a blast ripped through a street near Paris' historic Latin Quarter, the city's public prosecution office said. "These figures may still change," prosecutor Maylis De Roeck told Reuters in a text message, adding that around 50 people had been injured in the blast, which set buildings ablaze and caused the front of one to collapse onto the street. Of two people initially believed missing, one has been found in hospital and is being taken care of, the prosecutor said, adding: "Searches are ongoing to find the second person." Authorities have not yet said what caused the explosion, which witnesses said had followed a strong smell of gas at the site. The explosion led to scenes of chaos and destruction in the historic Rue Saint Jacques, which runs from the Notre-Dame de Paris Cathedral to the Sorbonne University, just as people were heading home from work. It also destroyed the facade of a building housing the Paris American Academy design school popular with foreign students. Florence Berthout, mayor of the Paris district where the blast occurred, said 12 students who should have been in the academy's classrooms at the time had fortunately gone to visit an exhibition with their teacher.
"Otherwise the (death toll) could have been absolutely horrific," Berthout told BFM TV. She said three children who had been passing by at the time were among the injured, although their lives were not in danger.
4 big analyst cuts: Alcoa & DigitalOcean shares drop on downgrades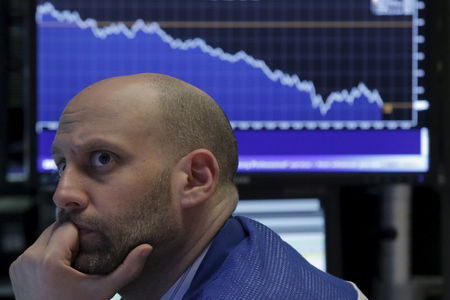 © Reuters.
Here is your Pro Recap of the biggest analyst cuts you may have missed since yesterday: downgrades at Alcoa, DigitalOcean, Teleflex, and Xcel Energy.InvestingPro subscribers got this news in rapid fire. Never be left in the dust again.Alcoa stock drops on Morgan Stanley downgrade Alcoa (NYSE:) shares fell more than 3% pre-market today after Morgan Stanley downgraded the company to Underweight from Equalweight and cut its price target to $33.00 from $43.00, as reported in real time on InvestingPro.The firm sees a significant decline in consensus estimates, and as negative earnings revisions materialize, it believes the stock will face downward pressure and underperform.The analyst's estimates for EBITDA in Q2, 2023, and 2024 are substantially lower than the consensus. The stock is currently trading above its historical average. The firm said its downward revisions in earnings estimates and price target are attributed to the company's high operating leverage to aluminum prices.DigitalOcean stock plunges on downgradePiper Sandler downgraded DigitalOcean (NYSE:) to Underweight from Neutral with a price target of $35.00. As a result, shares plunged more than 5% pre-market today.The company reported its last month, with revenue beating the consensus estimate, while EPS coming in worse than expected. Furthermore, the company provided a strong outlook, which was above the Street estimates.2 more downgradesTeleflex (NYSE:) shares fell more than 3% yesterday after Needham downgraded the company to Hold from Buy, noting that UroLift expectations may still be too high.According to Needham, their checks indicate that urologists are reducing their use of UroLift due to its retreatment rates, reimbursement cuts, and increasing use of competing procedures. This is also supported by their Google Trends data analysis, which indicates decreasing search interest in UroLift.BMO Capital downgraded Xcel Energy (NASDAQ:) to Market Perform from Outperform and cut its price target to $64.00 from $69.00 to reflect the lower-than-expected terms of the company's regulatory settlement in Colorado.Amid whipsaw markets and a slew of critical headlines, seize on the right timing to protect your profits: Always be the first to know with InvestingPro.Start your free 7-day trial now.