Here's how bad inflation is in different countries around the world right now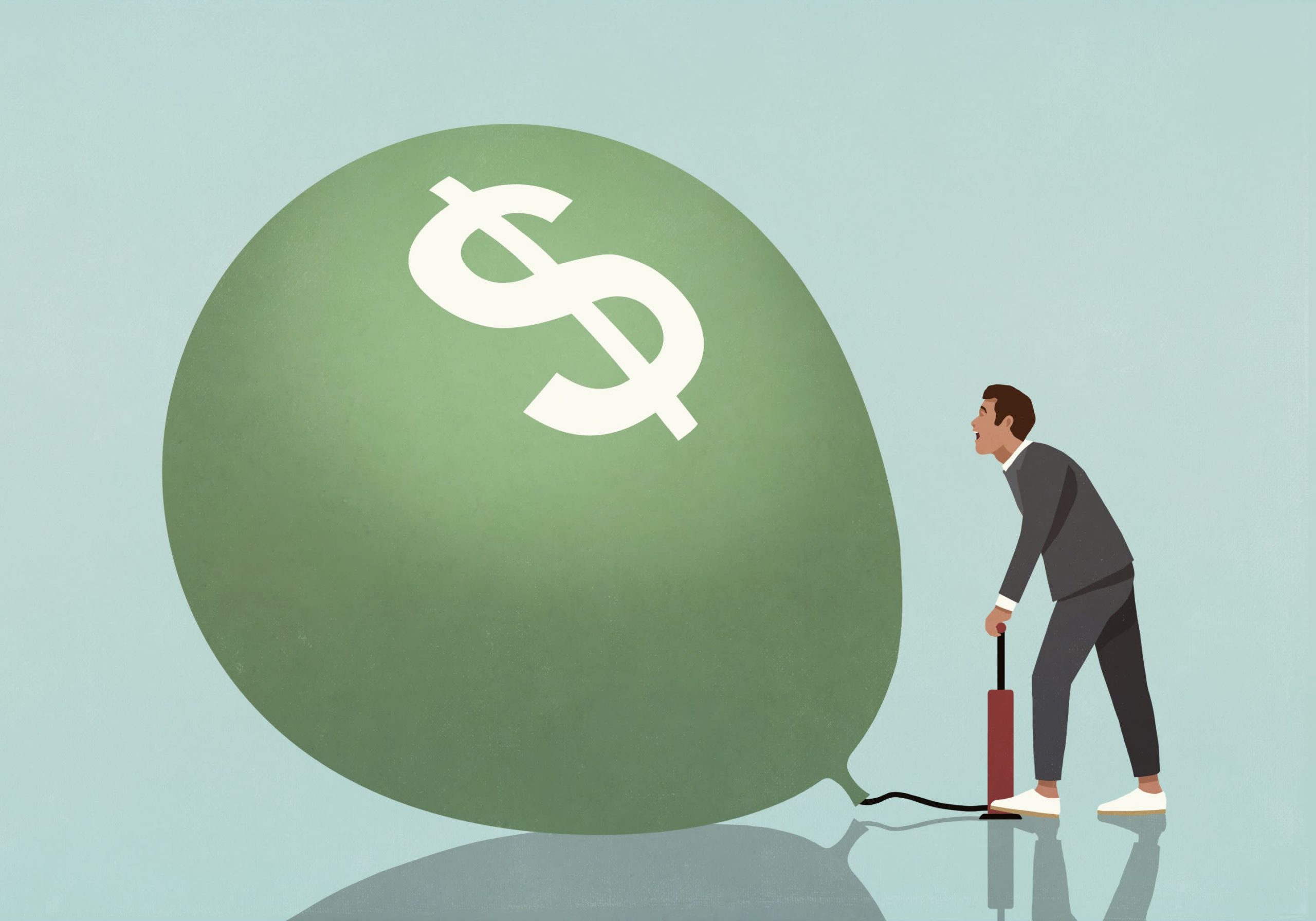 American consumers have been plagued by soaring costs for everything from gas to used cars for over a year now.
In May, inflation in the U.S. touched a fresh four-decade high, leading a majority of Americans to see rising consumer prices as the most important issue facing the country today.
But inflation isn't just a problem in North America.
Nations and economic zones around the world are all battling rising prices after the COVID-19 pandemic threw global supply chains into chaos, and the war in Ukraine pushed food and fuel costs to new heights. And their inflation is often much higher than the 8.6% year-over-year rate that the U.S. is struggling with right now.
Here are the inflation woes of 10 different countries. Some are experiencing humanitarian crises as a result of the soaring cost for basic necessities in their countries, while others have managed to mostly avoid inflation's grip.
Turkey
Turkey has one of the highest inflation rates in the world. In June, consumer prices rose 78.6% year-over-year, according to the Turkish Statistical Institute.
The country is experiencing broad based inflation, but food and transportation cost increases have been particularly painful. Food prices soared 93.9% from a year ago in June, prompted by surging costs due to the war in Ukraine, while transportation costs skyrocketed 123.4% over the same period. Inflation has likely been exacerbated by a series of central bank interest rate cuts, but the country's economic woes don't end there.
Turkey's currency, the lira, has been declining for several years, but it has collapsed since the start of the year, losing more than 23% of its value compared to the U.S. dollar. That's on top of a 44% drop seen in 2021.
Argentina
In May, inflation in Argentina rose at a 60.7% annual rate, according to the country's INDEC statistics agency. Food prices alone soared 33.7% through the first five months of the year, and Economists surveyed by the country's central bank forecast inflation hitting nearly 73% by the end of 2022, Bloomberg reported in June.
On July 2, the situation in Argentina deteriorated even further after the country's economy minister, Martin Guzman, suddenly resigned, prompting Argentina's parallel exchange rate, which prices the Argentine peso against the U.S. dollar without taking into account Argentina's currency controls, to sink 17% this week alone.
The drop in the Argentina's currency has led panicked consumers to rush to buy goods as prices soar around the country.
"Prices had already increased 15% a few weeks ago and now they have added a 'tweak' to average 20%, although imported goods have jumped up 30%," Luis Sacco, an Argentinian electrical shop owner told the Buenos Aires Times on Thursday.
The United Kingdom
Inflation in the United Kingdom hit a 40-year high in May, rising at a 9.1% annual rate. The country is now facing a cost of living crisis, with food prices soaring at an 8.7% annual rate in May and energy bills skyrocketing as much as 50% in April.
The Bank of England said in June that it now expects inflation to peak at 11% this year before coming down in 2023. The central bank has raised its key interest rate from near zero to 1.25% since the late last year in hopes of cooling rising prices.
Eurozone
Euro area annual inflation is expected to rise at an 8.6% annual rate in June, up from 8.1% in May, according to Eurostat, the statistical office of the E.U.
Europeans are in the midst of an ongoing energy crisis sparked by the war in Ukraine and subsequent Western sanctions against Russia. Energy prices soared 39.2% from a year ago in May, as the E.U. continues to try and wean itself off a reliance on Russian oil and natural gas. Food, alcohol, and tobacco prices also jumped 7.5% year-over-year in May.
European Central Bank President Christine Lagarde wrote in a late May blog post that the Euro area will consider rate increases, exiting "negative interest rates by the end of the third quarter" in an attempt to slow inflation.
South Korea
In June, South Korean inflation hit a 24 year high, rising at a 6% annual rate. South Koreans are facing broad-based price increases, but energy costs are rising the most. Petroleum product prices jumped 39.6% year-over-year last month, official data revealed on Tuesday.
The Bank of Korea has raised its key interest rate five times since last August, pushing it to 1.75%, and Governor Rhee Chang-yong said this week that another rate increase could be in the cards if inflation continues to be an issue.
Ethiopia
In May, inflation in Ethiopia soared to a 37% annual rate, with food inflation rising 38% over the same period. The consequences of inflation in Ethiopia have been devastating, pushing the country into a humanitarian crisis, according to the U.N.
On top of that, deadly clashes between the militant groups, including the Oromo Liberation Army (OLA), and the Ethiopian government have left hundreds dead, and made the economic situation even worse.
Japan
Inflation in Japan hasn't historically been an issue, in fact, for years the country was more concerned with low growth and deflation. From 2010 to 2020, inflation in Japan has averaged roughly 0.42%.
In May, however, the country saw its annual inflation rate jump to 2.5%, slightly above its central bank's target of 2%. [AKA, it might not seem like much, but it's a lot for this country?]
While other central banks have been raising interest rates to combat inflation, The Bank of Japan has kept short-term rates at -0.1%, the loose monetary policy has led the country's currency to depreciate to a 24-year low against the U.S. dollar since March.
Israel
Israel's annual inflation rate touched an 11-year high of 4.1% in May, topping the government's 1% to 3% target range. The country's central bank lifted its key interest rate from 0.75% to 1.25% on July 4 in an effort to cool rising housing, food, and fuel prices, but, as officials noted in May, inflation in Israel remains "significantly lower than in most advanced economies."
Israel's economy is expected to grow 4.9% in 2022, even amid the war in Ukraine and COVID-19 lockdowns in China which have led to rising inflationary pressure.
South Africa
In South Africa, inflation moved to a five-year high in May, rising 6.5% year-over-year. The increase was a shock to many, Razia Khan, head of research for Africa and the Middle East at Standard Chartered Bank told Bloomberg in June.
"Until now, there was a belief that although inflation in South Africa was rising, [but] unlike the rest of the world, it was not seeing pressures that it took it way beyond 'normal' inflation ranges. The shock of a single CPI print now calls into question that assumption," he said.
South Africa's central bank has raised interest rates at its last four monetary policy meetings to try to cool the rising cost of living. The country's key interest rate has jumped from 3.5% to 4.75% since November, and Governor Lesetja Kganyago has said another 50 basis point rate increase could be on the way.
Sri Lanka
Inflation in Sri Lanka hit a record high in June, rising at a 54.6% annual rate, and the country's central bank Governor, P. Nandalal Weerasinghe, admitted to reporters on Thursday that it could go as high as 70% by the end of the year.  He now expects Sri Lanka's economy to contract between 4% and 5% this year, down from 3.7% growth in 2021.
The country is facing an unprecedented economic and humanitarian crisis, with crippling food shortages and starvation leading to mass protests against President Gotabaya Rajapaksa.
Sri Lanka has also been forced to declare bankruptcy after it was unable to pay back billions in loans it took out from China which were used by the government for what critics have said are unnecessary infrastructure projects. The country is now seeking a $4 billion loan from the International Monetary Fund (IMF) to pay for essential goods.
This story was originally featured on Fortune.com
American Weed Stocks Are Cheap. They're About to Get a Sales Bump.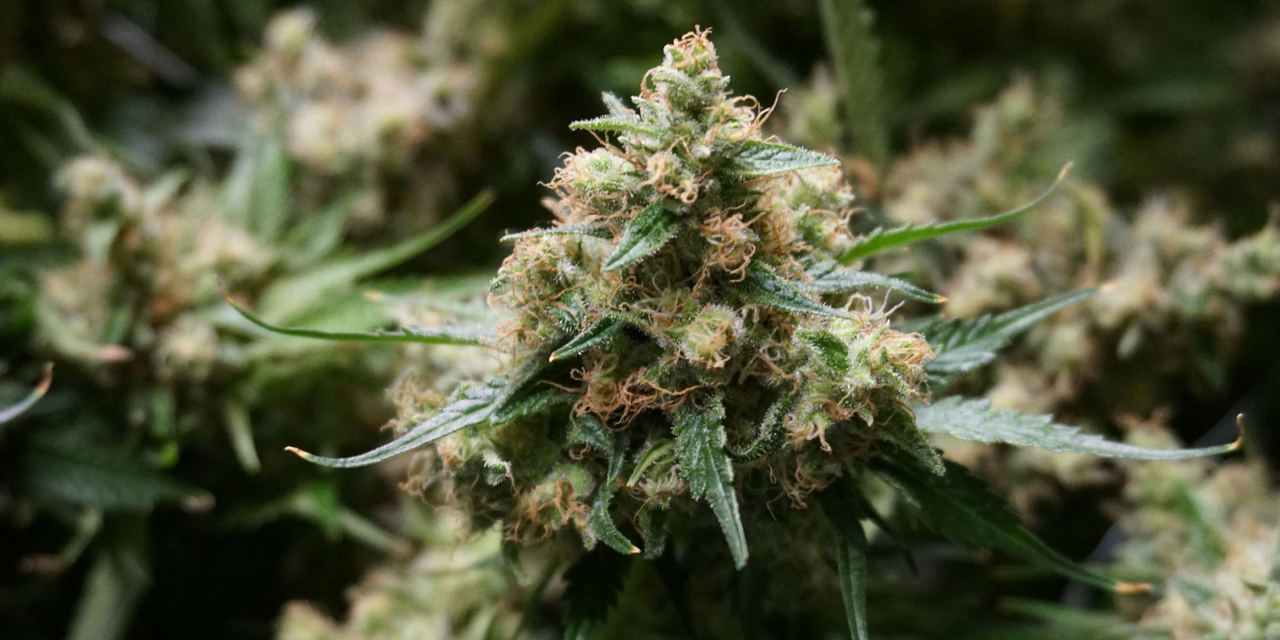 However bad the year has been for most stocks, it has been especially harsh for state-licensed cannabis sellers.
In just the past month, the


AdvisorShares Pure US Cannabis


exchange-traded fund (ticker: MSOS), which tracks America's multistate operators—or MSOs—fell 25%, while the


S&P 500


dropped 7%.
How Do Mega Backdoor Roths Work?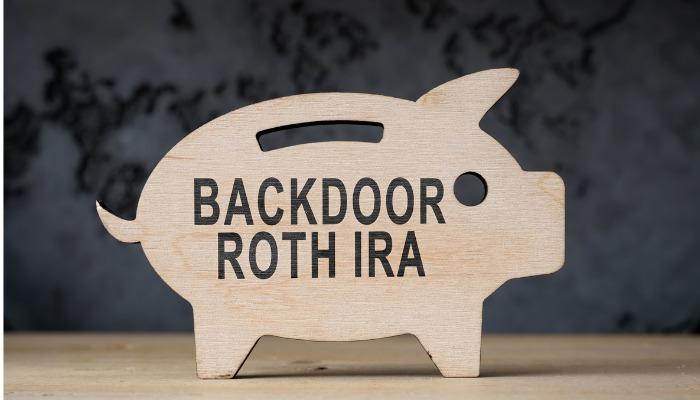 A mega backdoor Roth is a unique 401(k) rollover strategy that's designed for people whose incomes would ordinarily keep them from saving in a Roth Individual Retirement Account. The advantage of using a Roth IRA to save for retirement is being able to make tax-free qualified withdrawals. But not everyone can contribute to these accounts; higher-income earners are excluded. That's where the mega backdoor Roth comes into play. If you have a 401(k) you'd like to roll over, you could use this strategy to enjoy the tax benefits of a Roth IRA without having income be an obstacle.
Make sure you're taking advantage of every opportunity to maximize your retirement assets by working with a financial advisor.
Roth Account Basics
Before diving into the specifics of a mega backdoor Roth, there are a few things to know about Roth accounts, including Roth IRAs and Roth 401(k)s.
First, these accounts are both funded with after-tax dollars. That means when you make qualified withdrawals later, you won't pay income tax on the money since you already paid it upfront. This is the key characteristic of Roth accounts and what makes them so appealing to investors who anticipate being in a higher tax bracket at retirement.
Next, your ability to contribute to a Roth 401(k) is not restricted by your income. But it is for a Roth IRA. For the 2021 tax year, you must be within these modified adjusted gross income limits to make a full Roth IRA contribution:
Single filers: MAGI of $125,000 or less

Married filing jointly: MAGI of $198,000 or less

Head of household: MAGI of $125,000 or less
You can make partial contributions above those income limits. But your ability to contribute phases out completely once your MAGI hits $140,000 (if you file single or head of household) or $208,000 if you're married and file a joint return. For 2021, the full contribution allowed is $6,000 with a $1,000 catch-up contribution for savers aged 50 and older.
Finally, Roth 401(k) accounts are subject to required minimum distribution rules just like traditional 401(k) accounts. This rule requires you to begin taking money from your 401(k) starting at age 72. A Roth IRA, on the other hand, is not subject to RMD rules.
What Is a Backdoor Roth?
A backdoor Roth offers a work-around for people whose incomes are above the limits set by the IRS. When you execute a backdoor Roth, you roll money over from a traditional IRA to a Roth account. This way, you won't have to pay taxes on your retirement savings in the Roth IRA when it's time to make withdrawals. And you're not subject to required minimum distribution rules either.
But there is a catch. You have to pay income tax on the money you roll over to a Roth account. So while you could save money on taxes in retirement, you're not escaping the tax liability of a traditional IRA altogether.
How a Mega Backdoor Roth Works
A mega backdoor Roth is a backdoor Roth that's designed specifically for people who have a 401(k) plan at work. This type of backdoor Roth allows you to contribute up to $38,500 to a Roth IRA or a Roth 401(k) in 2021. This is in addition to the regular annual contribution limits the IRS allows for these types of accounts. To execute a mega backdoor Roth, two conditions have to be met. Your 401(k) plan needs to allow the following:
You can ask your plan administrator whether your 401(k) meets these criteria. And if your plan doesn't allow for in-service withdrawals or distributions, you could still attempt a mega backdoor Roth if you plan to leave your job in the near future.
If your plan meets the criteria, then you can take the next steps to execute a mega backdoor Roth. This is typically a two-step process that involves maxing out after-tax 401(k) contributions, then withdrawing the after-tax portion of your account to a Roth IRA.
Again, whether you can follow through on the second step depends on whether your plan allows in-service withdrawals. If it doesn't, you'll have to wait until you separate from your employer to roll over any after-tax money in your 401(k) into a Roth IRA.
You also need to watch out for the pro rata rule. This IRS rule says you can't only withdraw pre- or post-tax contributions from a traditional 401(k). So if you're completing a mega backdoor Roth, you couldn't just withdraw post-tax contributions if your account holds both pre- and post-tax funds. In that case, you may have to roll over the entire balance to a Roth IRA.
Benefits of a Mega Backdoor Roth
There are three key benefits associated with executing a mega backdoor Roth. First, you can contribute significantly more to a Roth IRA upfront this way. For 2021, the contribution limit is $38,500 on top of the regular annual contribution limit and any catch-up contribution limits that may apply.
You'll need to know the maximum amount you're allowed to contribute to the after-tax portion of your 401(k). So for 2021, the IRS allows a maximum contribution of $58,000 or $64,500 if you're 50 or older. You'd subtract your 401(k) contributions and anything your employer adds in matching contributions to figure out how much you could add to the after-tax portion.
Next, you can enjoy tax-free withdrawals in retirement. This is a benefit you may otherwise not being able to get if your income is too high to contribute to a Roth IRA. By reducing your tax liability in retirement, you can help your investment dollars go further. And you may have a larger legacy of wealth to pass on to future generations.
Finally, a mega backdoor Roth IRA would allow you to sidestep required minimum distribution rules. This means that you could retain control over when you choose to take distributions from a Roth IRA.
So who is a mega backdoor Roth right for? You may consider this move if you:
Have an eligible 401(k) plan at work

Have maxed out traditional 401(k) contributions

Are not eligible to contribute to a Roth IRA because of your income

Have additional money that you want to invest for retirement

Want to leverage the higher Roth IRA contribution limits allowed by a mega backdoor rollover
Talking to your financial advisor can help you decide if a mega backdoor Roth makes sense. And your 401(k) plan administrator should be able to tell you if it's possible, based on your plan's guidelines.
Mega Backdoor Roth Alternatives
If you can't execute a mega backdoor Roth because your plan doesn't allow it, there are other ways to increase your retirement savings. For example, you could try a regular backdoor Roth instead. This might be something to consider if you still want to enjoy the tax benefits of a Roth IRA but your plan doesn't fit the criteria for a mega rollover. You could also elect to make Roth 401(k) contributions to your retirement plan at work. This way, you still get the benefit of contributing after-tax dollars and making tax-free withdrawals. You'd be subject to the regular contribution limits and you'd still have to take the required minimum distribution. But that may outweigh the value of tax savings in retirement.
Investing in a Health Savings Account (HSA) is another option. While these accounts are not specifically designed for retirement, they can yield multiple tax benefits. Contributions are tax-deductible and grow tax-deferred. Withdrawals are tax-free when used for eligible healthcare expenses. And at 65, you can take money out of an HSA for any reason without a tax penalty. You'll just owe ordinary income tax on any withdrawals that are not used for healthcare expenses.
Finally, you could open a taxable brokerage account to invest. This doesn't necessarily save you money on taxes since you'll owe capital gains tax when you sell investments at a profit. But it could help you to diversify your investments and there are no limits on how much you can invest in a brokerage account annually.
Bottom Line
A mega backdoor Roth strategy could work well for higher-income earners who want to take advantage of Roth account benefits. There are certain rules that need to be followed to make it work, however, so you may want to talk to your plan administrator or a tax professional before going ahead. Keep in mind also that even if you can't complete a mega backdoor Roth rollover, you still have other options for growing retirement savings.
Tips for Retirement Planning
If you're saving for retirement in a 401(k) or IRA, pay attention to the fees you're paying. For instance, check the expense ratios for each fund you're invested in to understand how much you pay to own that fund on an annual basis. You can then compare that to the fund's performance to determine whether the fees are justified. Also, consider any administrative fees you might be paying and how those affect your net returns.

Consider talking to your financial advisor about a mega backdoor Roth and whether it could be right for you. If you don't have a financial advisor yet, finding one doesn't have to be complicated. SmartAsset's financial advisor matching tool makes it easy to connect with professional advisors in your local area. You can get your personalized recommendations in minutes just by answering a few simple questions. If you're ready, get started now.
Photo credit: ©iStock.com/designer491
Alibaba Is Tumbling. Chinese Tech Stocks Have a New Headache.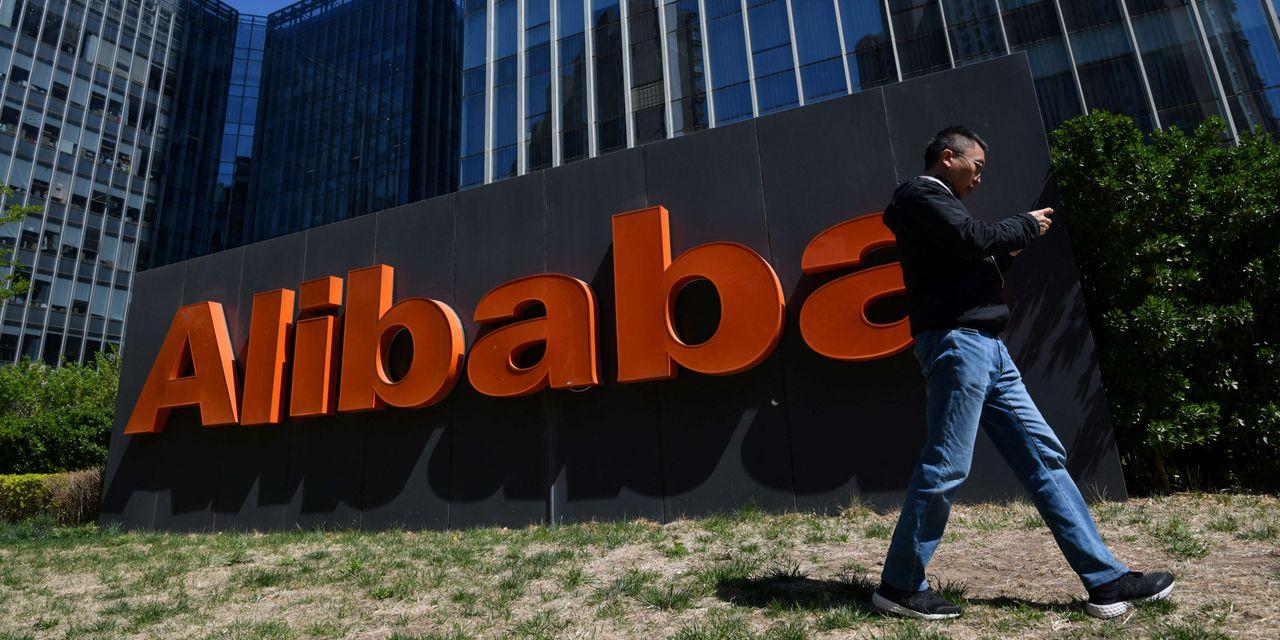 Chinese tech stocks were tumbling on Monday as two of the embattled sector's leading players faced fresh fines from market regulators over disclosure rules.
China's State Administration for Market Regulation announced Sunday a wave of penalties for improperly reporting past deals, in breach of competition law.


Alibaba


(ticker: BABA) and


Tencent


(0700.H.K.) were among the companies fined as a result.