Russia and India will switch to a new oil trade business model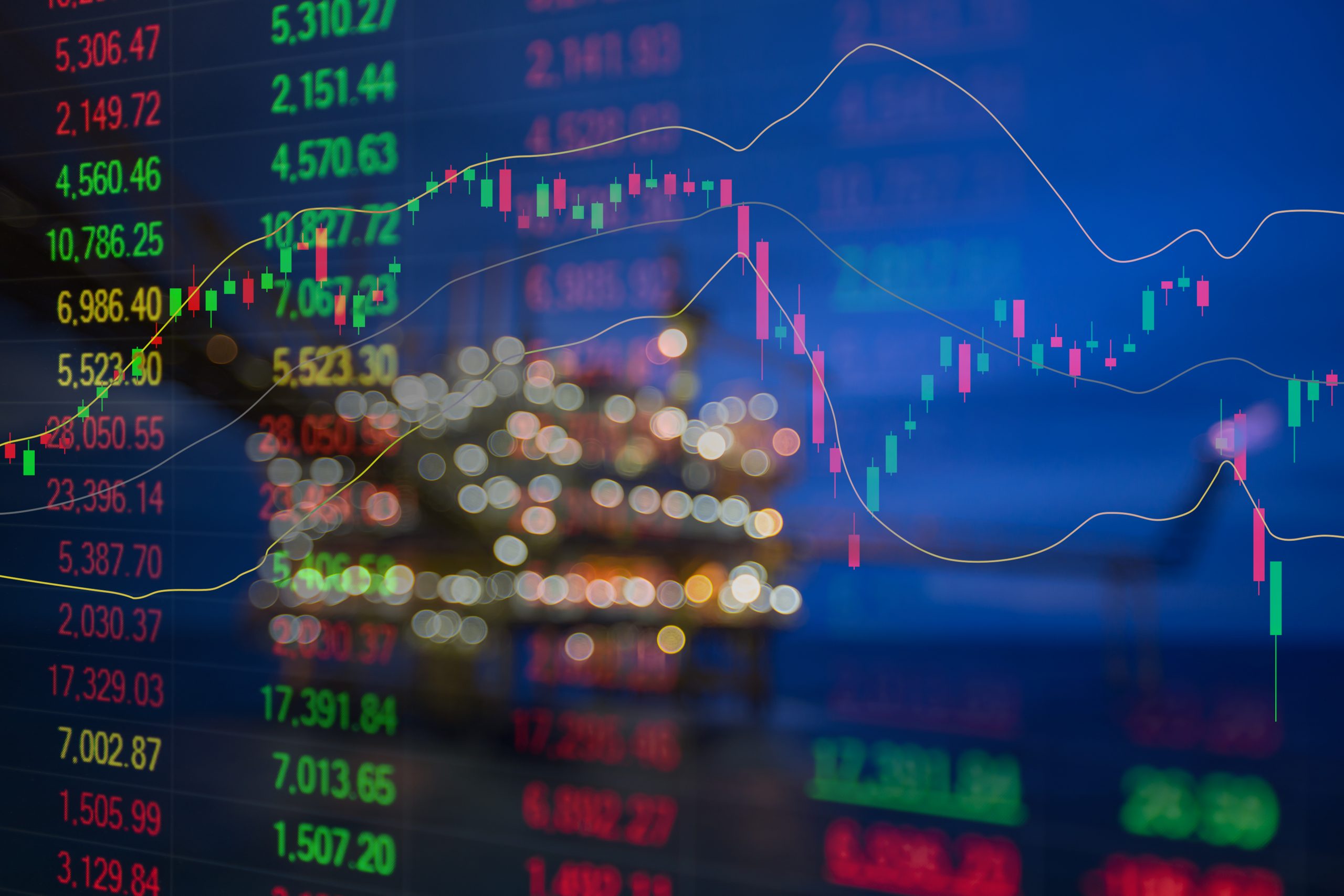 India keeps buying Russian oil in large quantities and carries on the oil trade business. However, it seems that by the end of the year it will have to adapt to the new trading system – through small independent traders, which will save Indian business from the pressure of the U.S. and the EU.
The probability that India will expand the channels to import Russian oil by involving small foreign traders in the process is quite high. Firstly, Indian companies will not have to wait for approval of long-term contracts with Russian suppliers. Secondly, India will be able to remove its own large companies from possible pressure. 
Russia will win in any case, because there will be a steady buyer for its oil, and the absence of economic stiffness with Western sanctions will make it possible to increase exports. Now the oil trade chart is extremely unstable, so it is important for traders to keep abreast of all developments. 
What oil trade brokers need to know: the time for small traders is coming
The Economic Times recently reported that India's biggest oil refiners are considering involving small foreign firms in supplying discounted oil from Russia which "was abandoned by the Western importers". At the moment in the turnover of Russian hydrocarbons are involved such new players as Wellbred, Manfort Capital Energy, and others, who filled the niche of suppliers after the departure of big traders. The edition stressed that Indian oil refiners are ready to take risks, as the new companies guarantee cheap raw material supplies to India. 
India could switch to working with small traders to cover current needs. If we are talking about long-term contracts, then it is more reliable for the state to enter into an agreement with a supplier directly. But there is a probability that Russian oil producers do not currently have free volumes to guarantee their delivery to the Indian market. Therefore, it is easier for India to buy individual batches with the help of traders. Now is not the best time for crude oil trading, so market participants have to take such steps. 
When Indian companies started to actively buy crude oil in Russia and make new contracts with Russian companies, they started to come under pressure. The U.S. indirectly urged the Indian government not to let Russia bypass sanctions. Although U.S. rhetoric has changed somewhat recently, the risks for large Indian businesses remain. 
Crude oil trade today: Buying volumes may even rise
It makes sense for both Russia and India to look for options for crude oil trade today that would be safer than the usual models involving using dollar financial infrastructure and its variations. Western insurers, freight and so on. 
There are large companies in India that are under the scrutiny of the Western public, the media. It is better for these big players to step back somewhat so that all transactions with Russia are handled by second-tier companies. The same thing is happening in China: there are first-tier companies; they want to stay in the market of Western countries. But there is a mass of companies, maybe even related to the first-tier business, that actively interact with Russia. 
The transition to trading through small traders may require adaptation, but on the whole, this scheme is working. This is confirmed by the growth in oil supplies from Russia to India to almost one million barrels per day. 
Depending on what happens next, India may also increase its oil purchases. Compared to the June peaks, supply has slightly decreased. There will be a lot of Russian oil on the Indian market, and the new trading mechanisms will soon replace the old ones. At the same time, the U.S. will no longer be able to influence the mentioned second-tier companies from India.
Analysts at U.S. bank Goldman Sachs revised its forecast on oil prices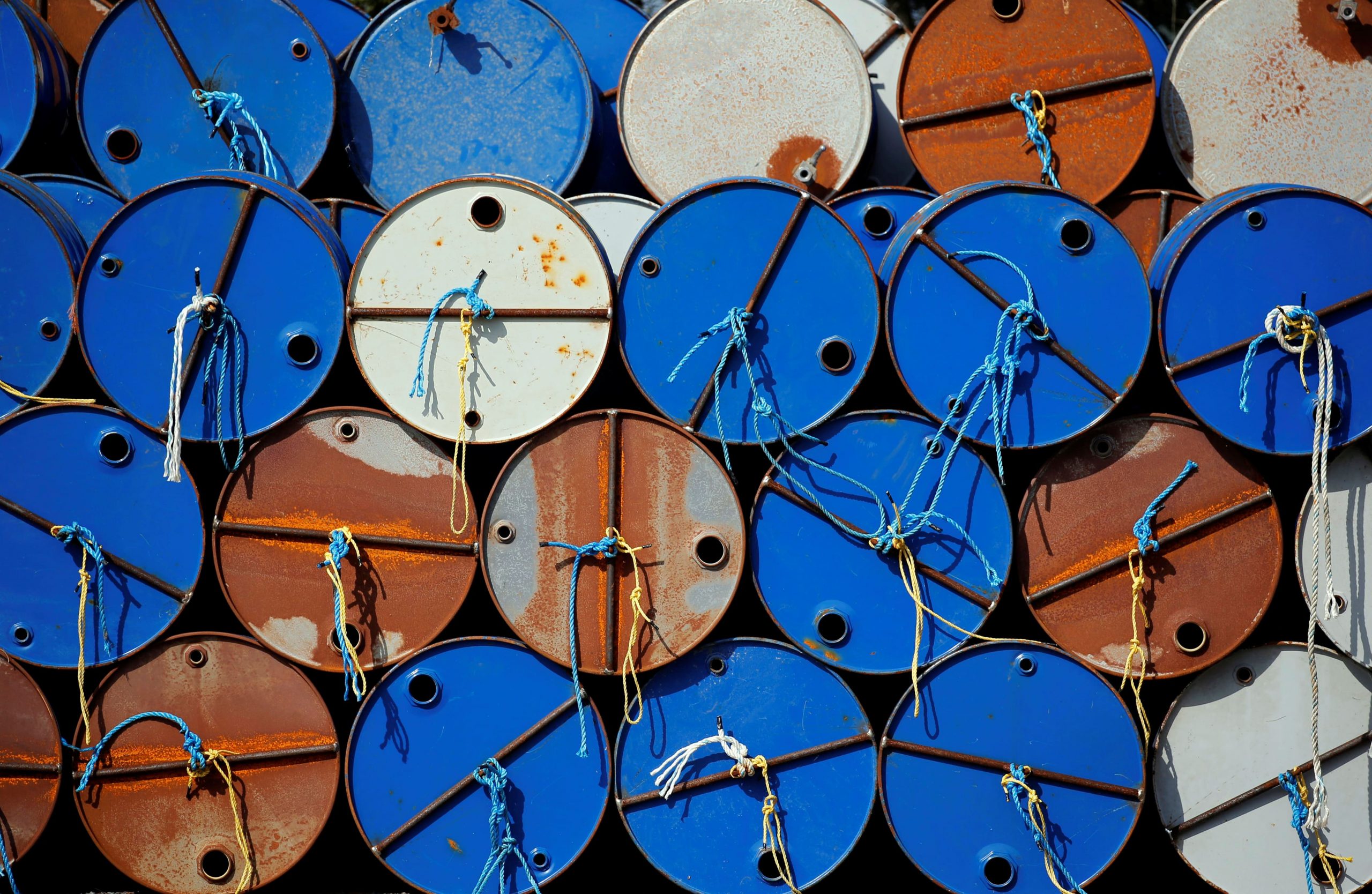 Analysts at U.S. bank Goldman Sachs, one of the most optimistic forecasts about the cost of oil, changed its earlier forecast about the growth of oil prices to $100 in the next 12 months, Bloomberg said.
Now analysts predict that Brent crude oil will reach $94 per barrel in the next 12 months and $97 per barrel in the second half of 2024, the publication said.
The bank said oil prices have fallen despite rising demand in China, given pressure on the banking sector, recession fears and investor withdrawal.
"Historically, after such traumatic events, price adjustments and recoveries are only gradual," the bank notes.
This week, the situation surrounding Swiss bank Credit Suisse triggered panic in the markets as oil plummeted to a 15-month low and Brent crude fell 12% to below $73 a barrel.
After the price decline, the bank expects OPEC producers to increase production only in the third quarter of 2024, contrary to Goldman's forecast that it will happen in the second half of 2023. Analysts at the bank believe a barrel of Brent blend will reach $94 in the next 12 months and trade at $97 in the second half of 2024.
Bloomberg reported that the largest oil exporter, Saudi Arabia, announced higher April oil prices for markets in Asia and Europe.
Earlier, we reported that Iraq and OPEC advocated for guarantees of no fluctuations in oil prices.
Iraq and OPEC stood up for guarantees of no fluctuations in oil prices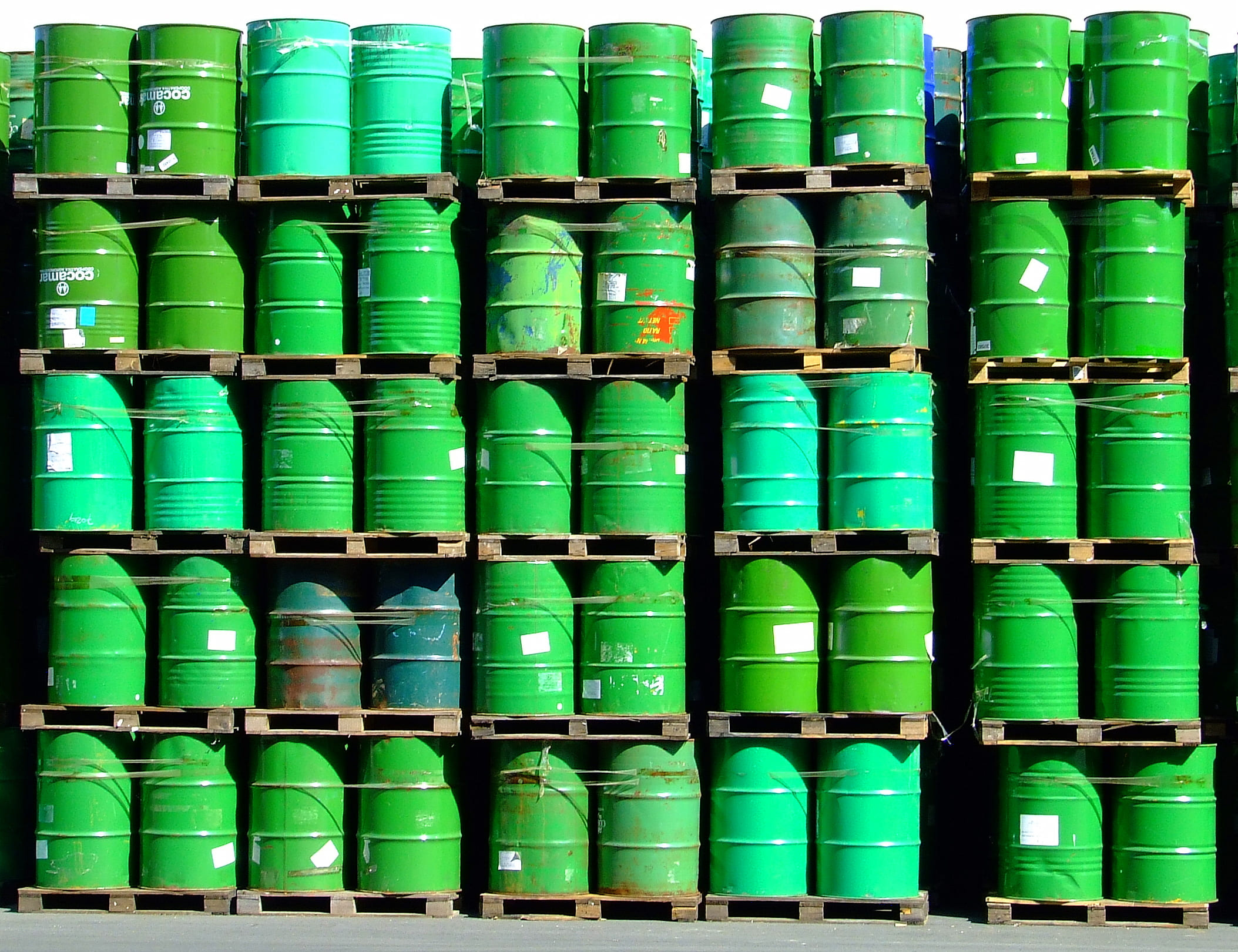 Iraqi Prime Minister Mohammed al-Sudani and OPEC Secretary General Haysam al-Ghajs said coordination between oil-exporting countries is necessary to ensure that oil prices do not fluctuate in the market. the Iraqi government said in a statement on its website following the OPEC Secretary General's visit to Baghdad.
"Oil-exporting countries need to coordinate their actions to avoid fluctuations in oil prices and their impact on both exporting and consuming countries," the statement said.
Iraq is a founding member of the Organization of Petroleum Exporting Countries (OPEC). Also, Iraqi Oil Minister Hayyan Abdul Ghani said Sunday that the country intends to maintain the rate of oil production cuts of 220,000 barrels a day in line with its quota under the latest OPEC+ alliance agreement.
"We have committed some oil companies operating in the south to cut production to meet the agreed upon OPEC+ rates," he said.
We previously reported that the price of Brent dropped below $75 per barrel for the first time in more than a year.
The price of Brent dropped below $75 per barrel for the first time in more than a year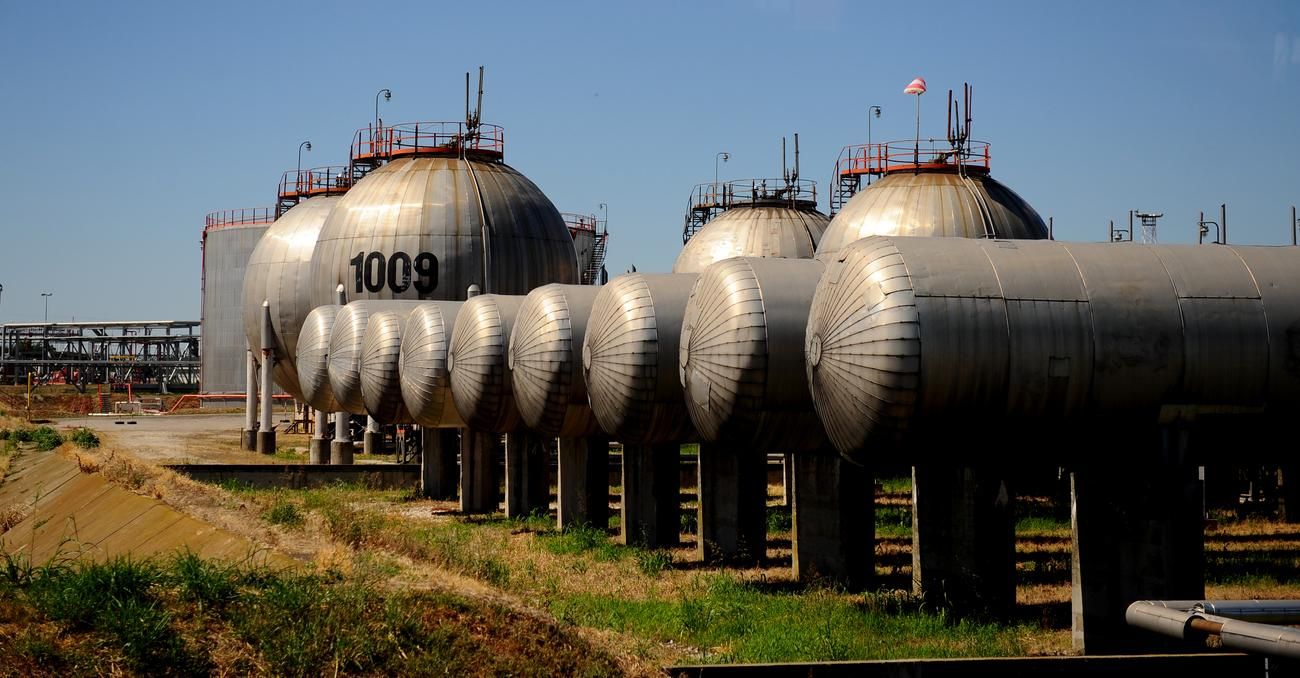 The price of Brent dropped. Contracts for Brent crude oil to be delivered in May 2023 dipped below $75 per barrel in trading on March 15, Intercontinental Exchange data shows. Below that mark, the price fell for the first time in more than a year – since December 2021. At its lowest price, Brent was $74.04 per barrel, $3.41 (4.4%) less than at the close of trading on March 14 ($77.45 per barrel).
Brent is falling fast for the third day in a row. The price of fuel has fallen by $8.74 per barrel (10.56%) for three trading days: On March 10 trading ended at $82.78 per barrel, and on the weekend of March 11-12, the exchange was closed.
The turmoil affects the price of oil in the banking sector. Collapse of shares of Swiss bank Credit Suisse on the background of its problems and the refusal of the largest investor to inject new money worried world markets and overshadowed hopes for a recovery in oil demand in China, wrote Reuters. Also, three banks in the U.S. have gone bankrupt or closed since early March, including Silicon Valley Bank, which was the nation's 16th-largest. It became the largest collapsed bank in the U.S. since the 2008 financial crisis. Investors fear a new crisis: The risk of a U.S. recession has intensified amid bank problems, Ole Hansen, head of commodity strategy at Saxo Bank, told Bloomberg.
A statement from the Saudi National Bank, which owns 9.9 percent of Credit Suisse, that it could not make new investments put an end to signs that Credit Suisse had just begun to stabilize, Reuters noted. "Fears of contagion [of the entire banking system] are gaining ground. As a result, the dollar is strengthening and securities are weakening – bad signs for oil," said Tamas Varga, an analyst at oil brokerage PVM. "Credit Suisse and broader concerns about banks are negatively affecting sentiment. The outlook has suddenly become highly uncertain, and that's hitting oil prices in the near-term," said Craig Erlam, market analyst at brokerage OANDA.
The price of U.S. WTI crude fell below $69 a barrel: that hasn't happened since late 2021 either, Bloomberg noted. The International Energy Agency also took a pessimistic stance in its monthly report and predicted that global oil supply will "comfortably" exceed demand in the first half of 2023, the agency wrote. There are growing concerns that more than 10 years of "easy money" with a sharp increase in key rates at the end "will not end well," Bjarne Schildrup, senior natural resources analyst at SEB AB, told Bloomberg.
Earlier we reported that oil prices accelerated their fall, continuing the trend from the beginning of the week.